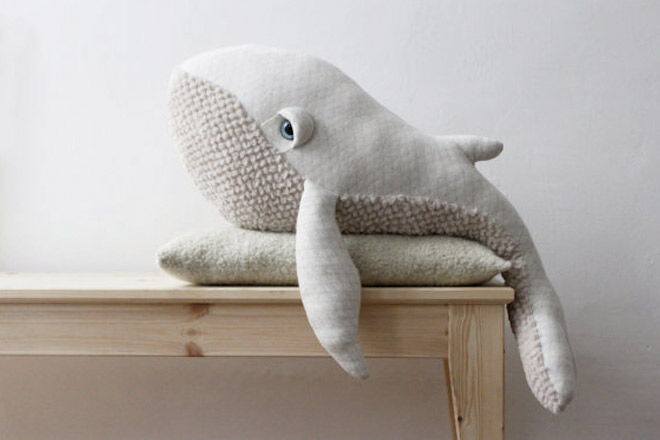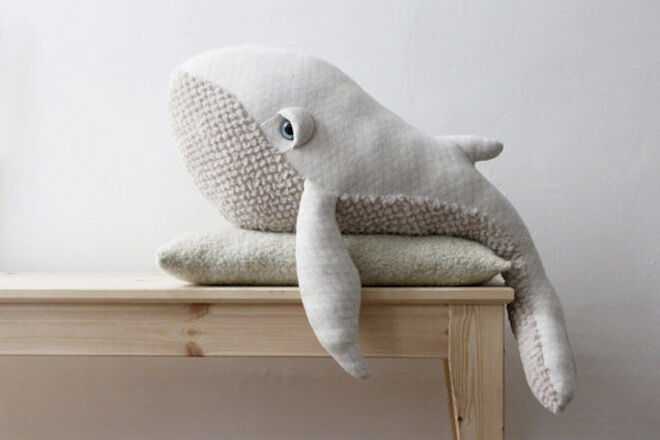 If you like your stuffed animals with soulful eyes, then look into the baby blues of the marvellous creatures created by Big Stuffed. One glance and you'll be hooked.
These whimsical albino underwater beings are minimalist in design but are full to the brim with personality. And those eyes! Heavily lidded, we are certain they are the window to many a memory of under the sea adventures.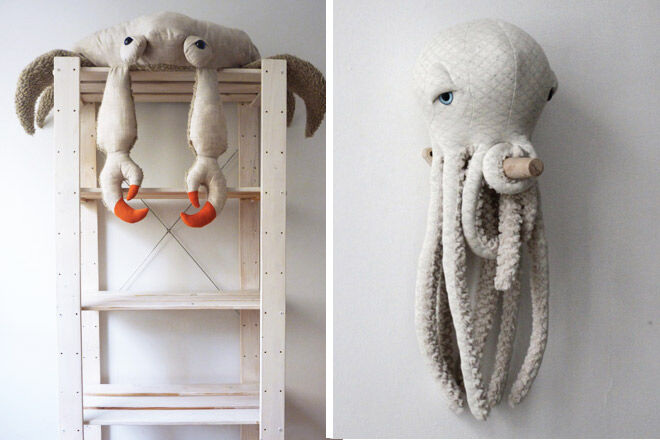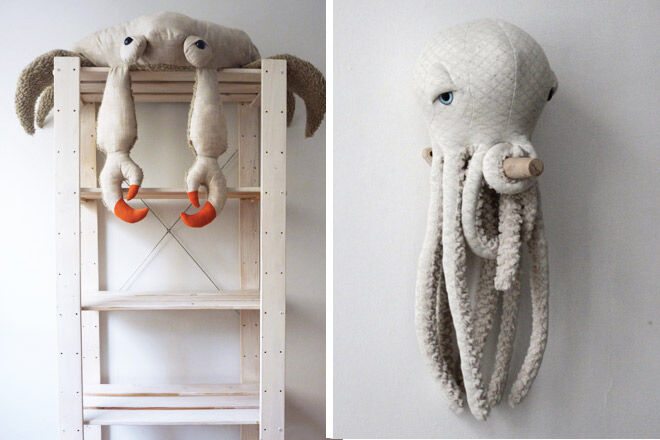 We would love to see an octopus perched upon a wall hook in our home, with tentacles gracefully falling. Or perhaps a whale for our little ones to snuggle at bedtime. Or a statement floor pillow in starfish form. They are all divine!
Available from Etsy seller Big Stuffed.