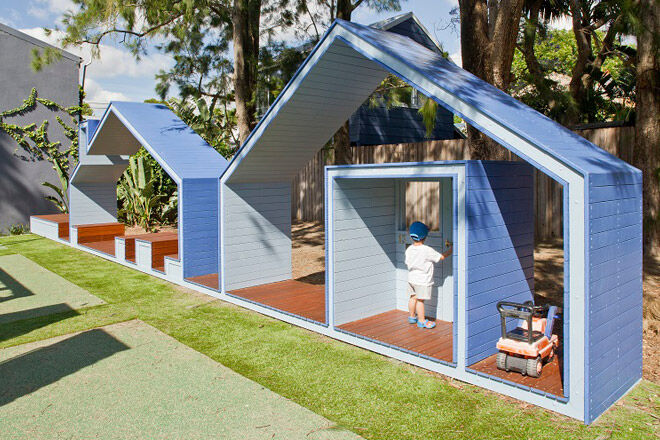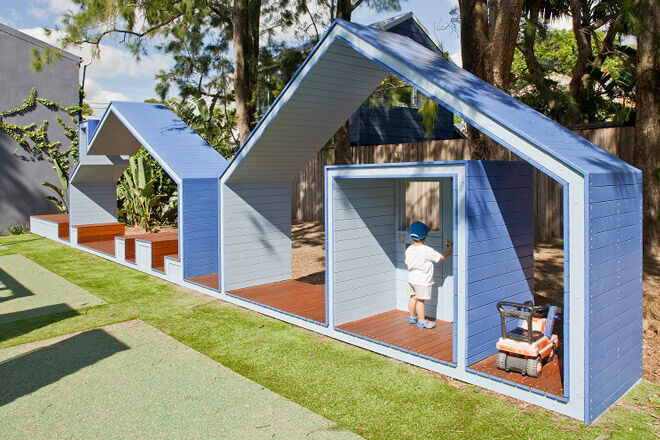 Chelsea Street Playground
Step into a backyard that's built for everyone. Chelsea Street Playground brings a neighbourly ethos and some fun communal features to inner city Sydney. All together now – let's PLAY!
Getting there
Chelsea Street
Redfern
NSW 2016


The large open lawns of Moore Park are close by, but for a sense of community and a contemporary small world feel, Chelsea Street Playground works a charm for children, grown-ups and pets (yes, it has a dog lawn!)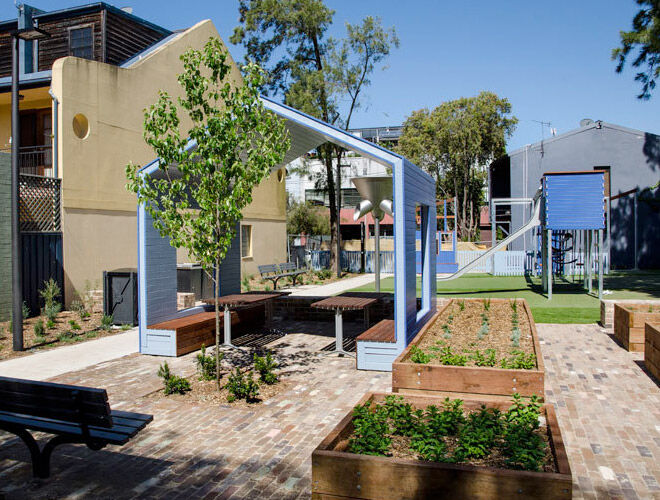 The designers call this playground a 'communal backyard' and this outdoor play space is definitely living the Australian dream. Whether families are throwing another snag on the barbie, growing veggies or shooting the breeze in the shed, this place is true blue with a modern twist!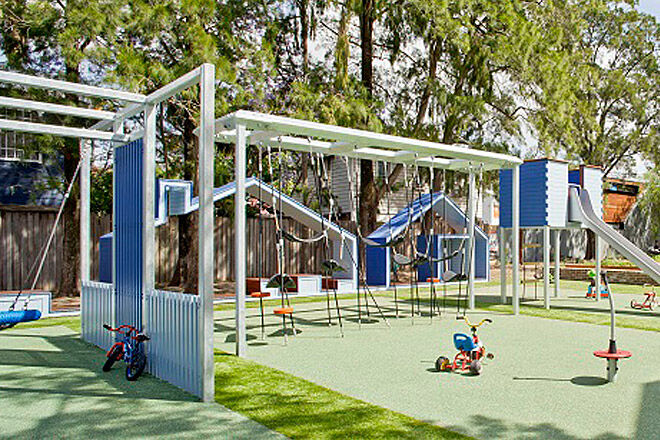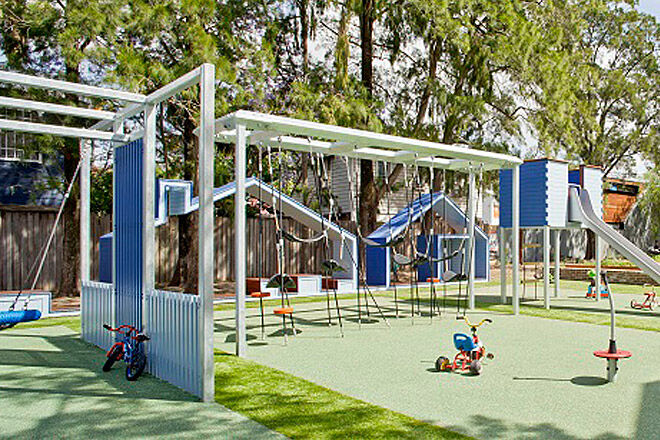 Chelsea Street Playground has all the things we expect (and love) in a playspace – swings, a slide and a climbing frame – but everything is even friendlier and more creative than usual.
Kids of all ages will find something to swing off, peek out of and run around, and this place is built for group play ("let's all swing on the count of… NOW!") or individual play (little ones will love some one-on-one time with the chalkboard).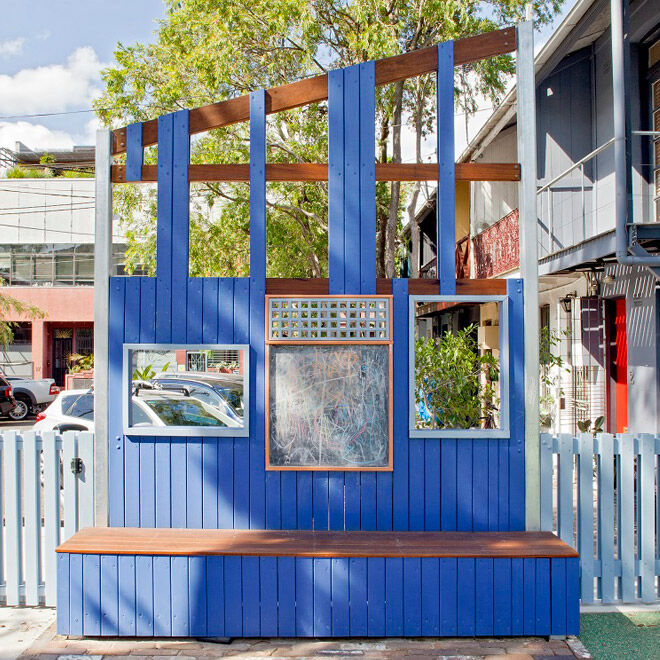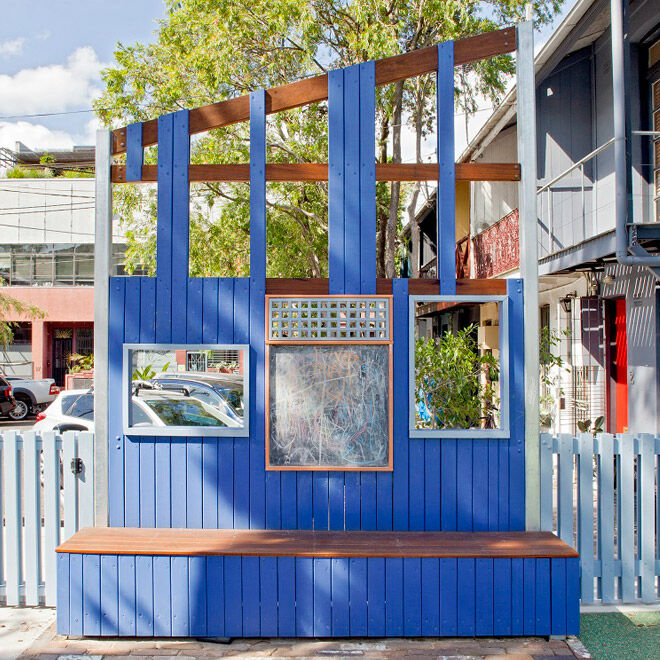 As well as making families feel great, this playground looks amazing. With crisp lines and a clean colour scheme (cottonwool white, baby blue and astroturf green), it looks like a Scandi toy town!
The play cubbies are neat as a pin, with pitched roofs and wooden floorboards, and they're the perfect place for tikes to imagine up a terrace house of their own. With bench seats for little bottoms and a garage to park their mini-car in, this is blue ribbon real estate!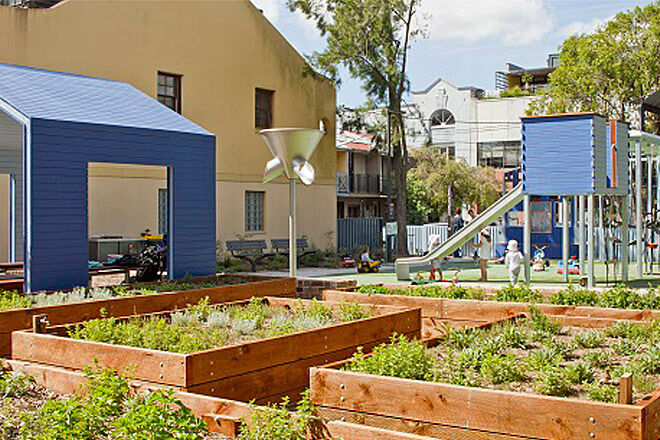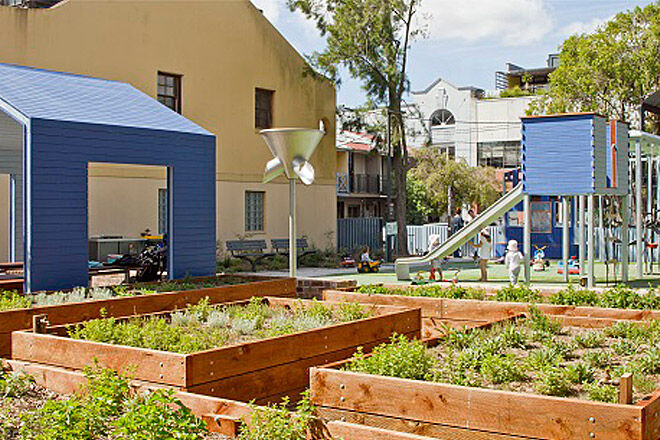 Apart from the striking design, it's the community focus that makes this playground special, and at the core of this is the kitchen garden. It's not every day that a playground grows veggies (with some help from locals because playgrounds can't use a spade!) Little green thumbs will totally dig it.
This playground has a big heart and a design to drool over (figuratively speaking, bubs). So invite some families and friends to a party in the park. BYO trikes, bikes and BBQ sauce!


On-street parking and the playground is accessible by bus
(images via AILA and City of Sydney)