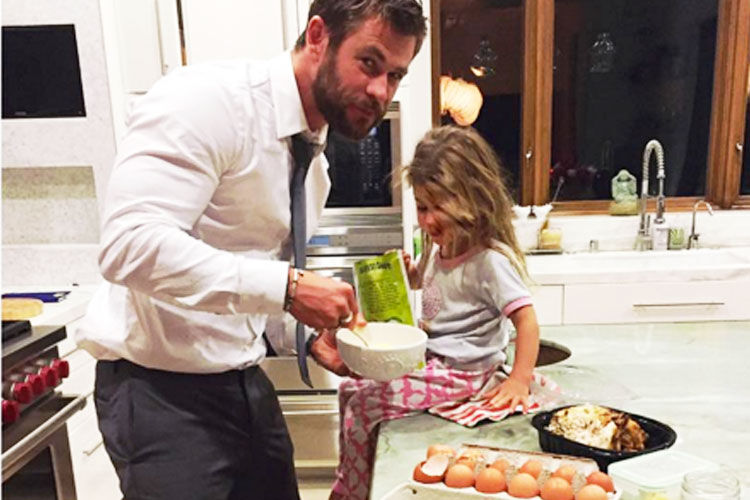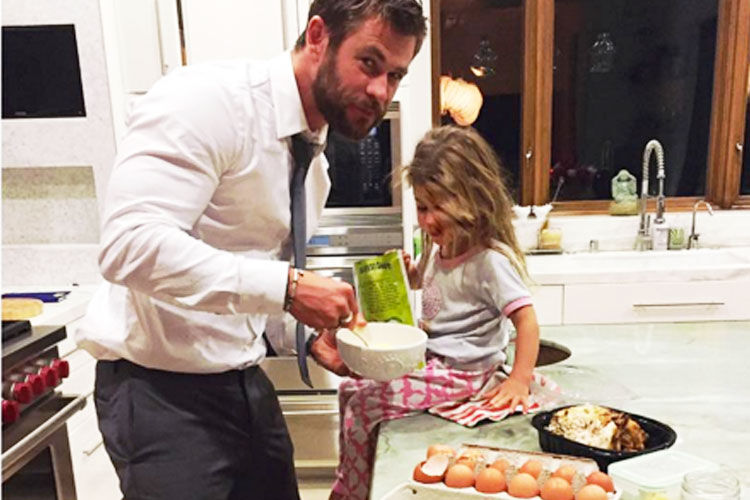 Chris Hemsworth is a lot of things. Talented actor, hands-on daddy to three kidlets, husband to the stunning Elsa Pataky, and did we mention… smokin' hot?
Now we can add something to the list: the man bakes!
Yep, when Hemsworth was told by his local bakery that they didn't have time to make a cake for his daughter India's birthday, he donned his superhero cape apron and whipped one up himself. And we think it's a pretty darn awesome one, at that!
Here is a pic of the awesome dinosaur cake, complete with a traditional smattering of smarties and sprinkles.
Hemsworth captioned his Instagram pic, "What happens when the bakery says they don't have time to make your daughter a birthday cake? You get involved and smash one out yourself ! I call it 'La TRex al la chocolate."