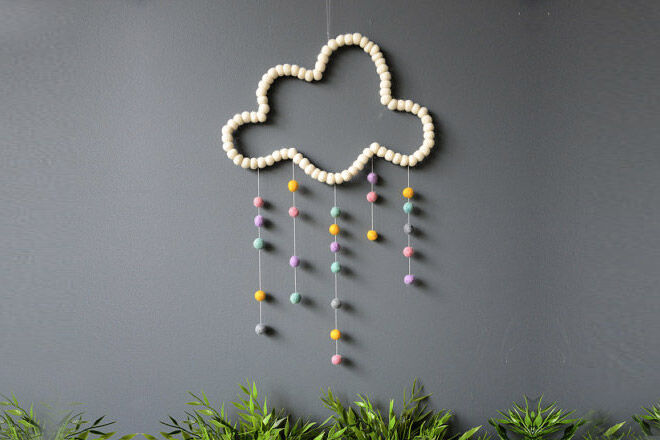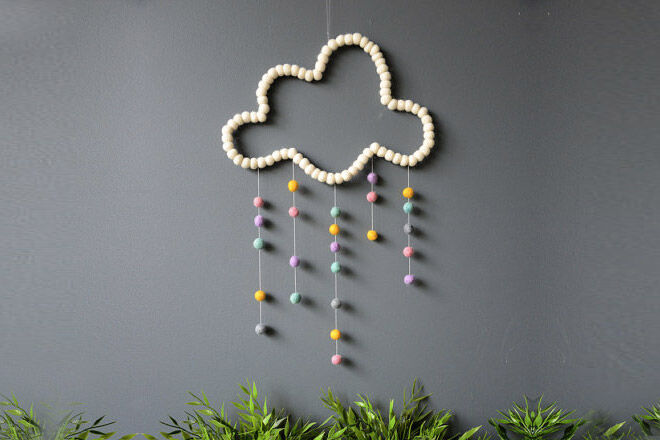 Puffy balls of woollen felt as fluffy as a cumulonimbus combine to create this darling mobile. With sweet colourful raindrops showering down, your bub will be completely mesmerised with this cloud mobile drifting calmy about their head.
Or use it as a wall hanging – it looks divine against a sophisticated stormy grey wall. This one is sure to precipitate many a sweet dream.
Available from Etsy seller Stef Collections ($54.99).