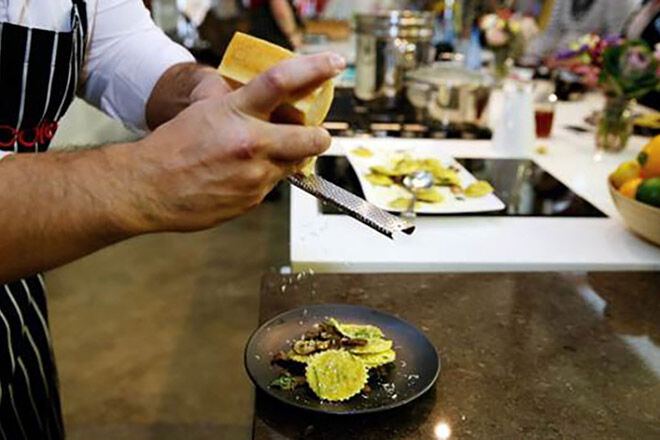 If you're dreaming about family meals that are easy-peasy to prepare, yummy to eat, packed with goodness and amazing value, then don't dream, they're over here!
The master chefs at Coles have just launched a new range of ready-made lunches and dinners that will take the pressure out of cooking and get a perfect score from the judges (aka the kids).
With more than 40 delicious meals to choose from, Coles is making it easy to plate up high quality, Health Star Rated, Australian food day after glorious day!
Pint-sized food critics, weight-watchers and hungry hippos are all catered for, with salads, soups, curries, quiches, pasta, sauces and pizza on the Coles menu. And with kid-friendly flavours and Mum-friendly prices (we're looking at you, Coles BBQ Chicken and Bacon Pizza for just $5) these ready-made meals are ridiculously good.
And if all this sounds too tasty to be true, then you can take our word for the quality and convenience of these Coles meals. Mum's Grapevine was one of the lucky first to taste-test the range in Sydney, so let's take you through the menu!
Food prep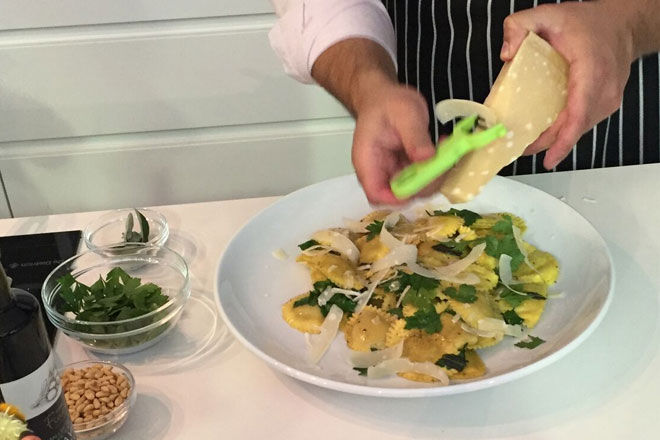 With the Grounds of Alexandria as our dining room, Coles Executive Chef Mario Manabe served up a convenience range banquet in less time than it takes to unpack the shopping (give or take).
These meals aren't just super foods to eat (with no artificial colours or flavours), they're also super fast to prepare. Just pop into Coles on the way home and tonight's signature dish is waiting for you in the fridge section. With little effort and very little mess, dinner is served!
As Amanda from Mum's Grapevine says, "Cooking dinner night after night is tiring, and putting a healthy, gourmet meal on the table in less than five minutes is just what busy mums are looking for."
The appetiser: Quiche Lorraine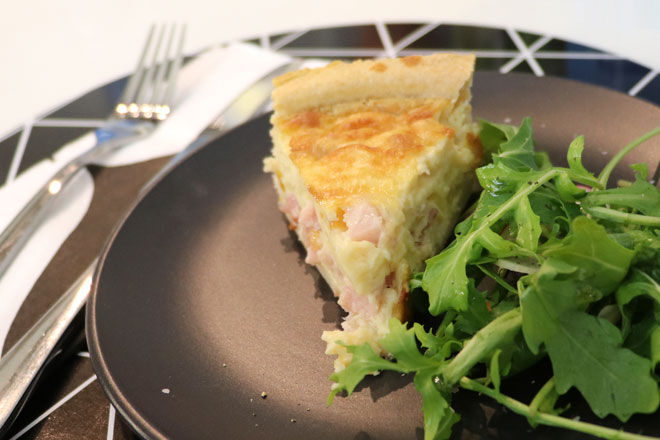 Enough about preparation though, let's eat! We started with the Coles Brand quiche lorraine, which was served with a simple rocket salad (it's easy being green). The quiche was light and fluffy on the inside, with a deliciously crisp pastry on the outside. The whole family would enjoy this meal, so it gets two thumbs up from us.
The entree: Creamy pumpkin soup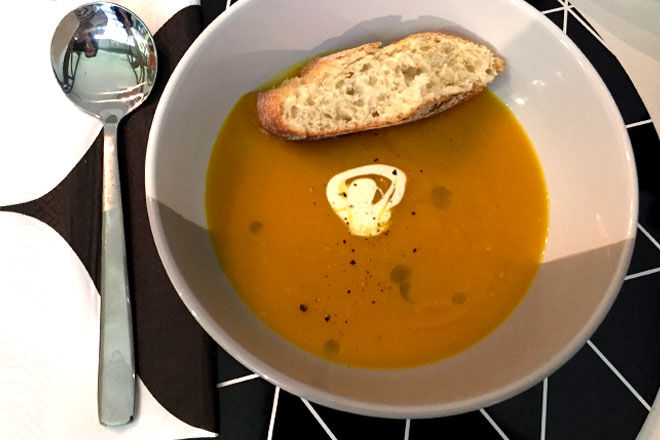 Swoon! We fell in love with the creamy pumpkin soup. Unlike a lot of packaged soup, it was thick and full of flavour. Served with some Coles crusty bread, we were extremely tempted to throw out our table manners and lick the bowl. Luckily, we were saved by the pasta…
The mains: Pasta, two ways
There were two fresh pastas on offer. The first was a porcini mushroom mezzelune pasta which was yummy and fresh. Served with a burnt butter sauce, some pine nuts and sage, it tasted like dinner from an upmarket restaurant (you know, the ones we used to go to before we had kids).
The other pasta being served was the buffalo ricotta and spinach girasoli. With a stronger flavour, this pasta isn't your usual supermarket variety and we really recommend it.
Both dishes are delicious with a simple Coles sauce or an artistic drizzle of olive oil, but for those with a little less flair in the kitchen, just follow the recipe on each pack.
To finish: BBQ chicken and bacon pizza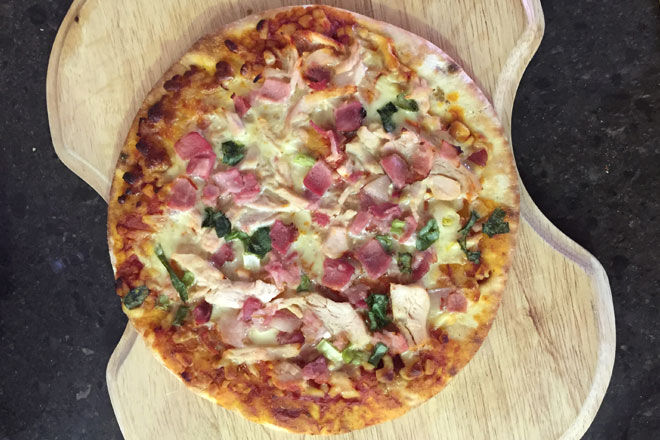 Hands up if you get to Friday night, slip into something comfortable and order takeaway pizza? Well, hold the phone, because the Coles pizza range is tasty, fast and cheap as chips! At only $5 each, these pizzas are great value and great quality. We loved the stoned-baked base, RSPCA-approved chicken and crispy bacon – it would be a slice of Friday night heaven!
To take home: Beef lasagne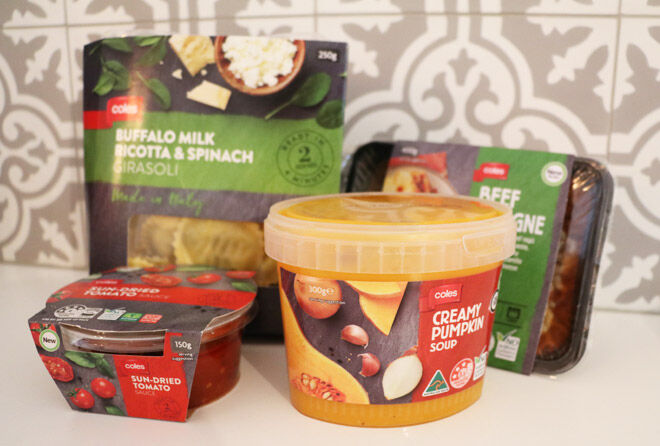 All in all, we were really impressed by the Coles ready-made menu. For the final taste-test though, we took the beef lasagne home for our most discerning food critics to pass judgement on…
"The kids gave it a 10 out of 10", reports Amanda, and that may well be the last take-home meal they try. With ready-made food this good, takeaway is off the menu.
Whip up a delicious, nutritious family meal. This new range is available at Coles supermarkets nationwide and at coles.com.au