Domain Creek Playground
Zip, slide, climb and hide, then do some bouncing for good measure! Domain Creek Playground has something for every age and ability, and provides back to nature play in the heart of Parramatta.
Getting there
The Paddocks Precinct
West Domain
Parramatta Park
Parramatta NSW 2150


You can't put a price on happiness, however, the $2 million spent on the Domain Creek Playground does account for lots of smiles in Parramatta Park!
This accessible, nature-based playground has celebrated its first birthday and is nestled amongst trees (you've gotta love that natural shade), alongside Domain Creek.
With a mix of metal, wood, sand and stone, plus some good ol' astroturf and soft-fall rubber for happy landings, this play space runs rings around most other playgrounds.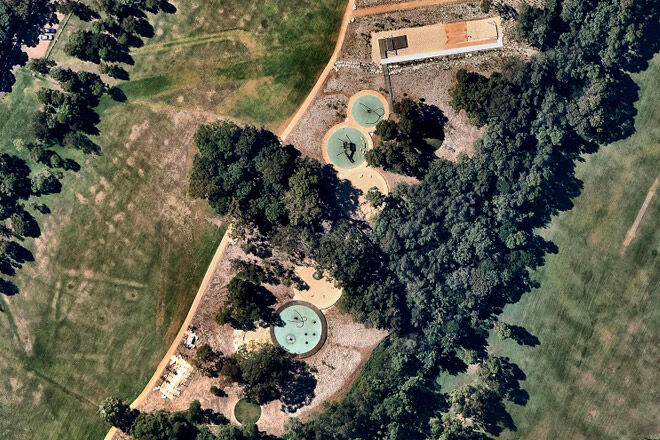 Speaking of rings, the park is made up of 'play rings' and wooden decking, so the aerial view looks a bit like the Olympic rings (it's on theme for Rio!).
Kids of all ages will have fun at this play space and it's got a lovely outdoorsy feel in the middle of bustling Parramatta.
All of the play equipment is excellent, but there's a special place in our heart for the elephant slide. Kiddos climb up a rope ladder into its barrel body, then zoom down the 'trunk' slippery dip. The only thing missing is a couple of flappy Dumbo ears to fly everyone home at the end of the day.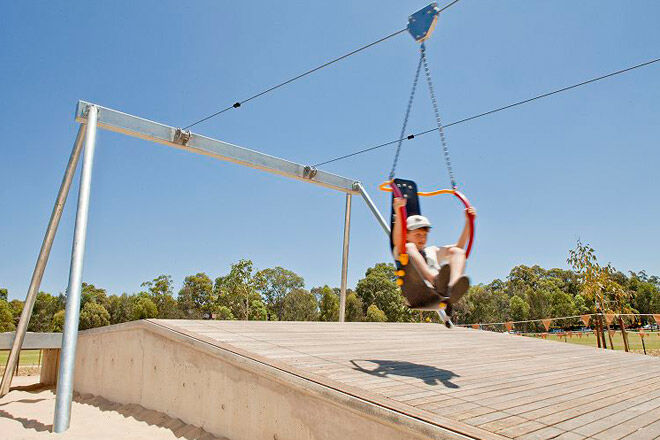 Saying that, the flying fox does a great job of propelling kids through the air, and small ones will be content to watch the big kids zip by as they play in the sandpit next to the action.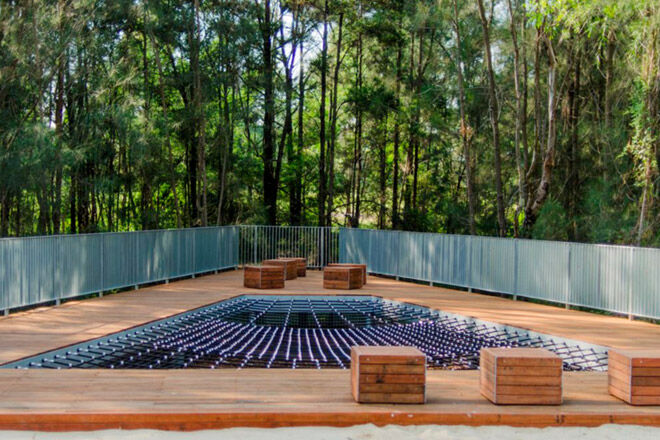 Shaded by trees, the floating net is a great climbing challenge for older kids. You can watch them tackle the ropes from the comfort of some timber block seats, so it's one of those times when parenthood actually feels relaxing!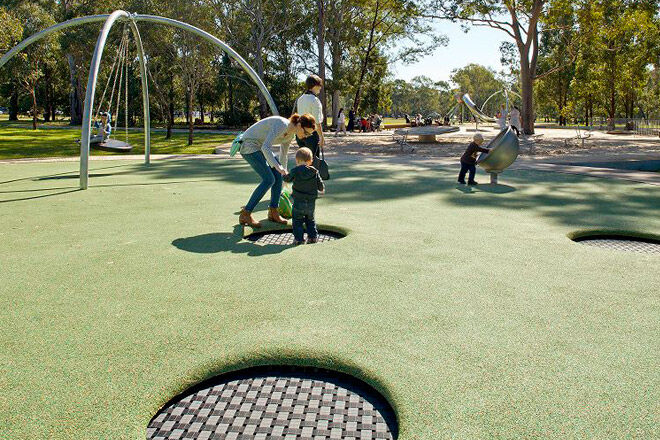 To put some b-b-bounce in everyone's step, the built-in trampolines are fun for all ages (and almost all foot sizes!) These circles of springy goodness are set into the astroturf near some swings and are just the thing for shaking sand out of clothes…
And where there's sand, there's often water…
This playground has a splash-tastic water play area, complete with pumps and wooden decking, so a spare set of clothes never goes astray (especially in winter).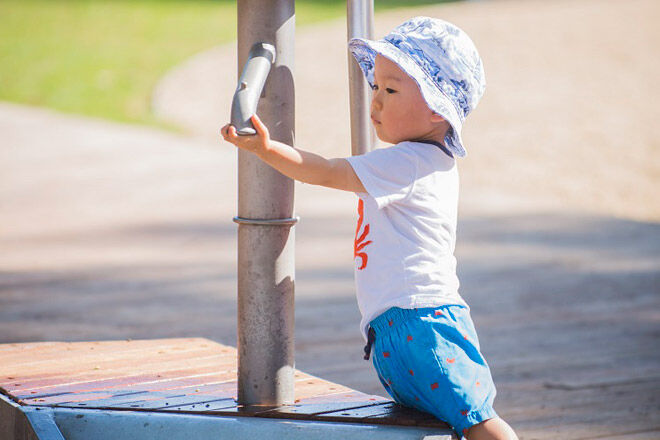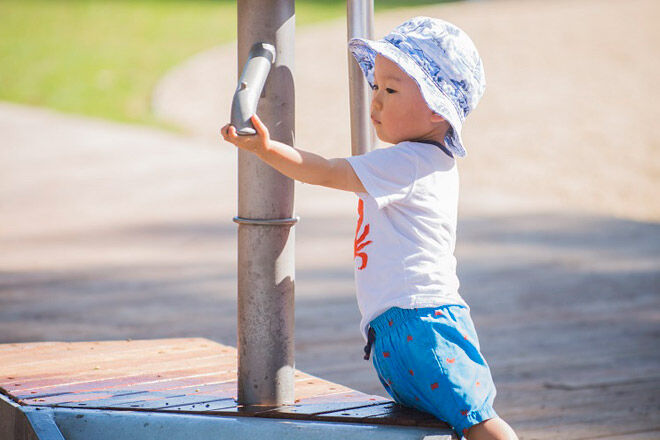 Under fives will love the sensory fun they can have with watery puddles and sand diggers. As Bob the Builder (kind of) says, "We can scoop it!". Plus, there are tracks to explore and trees for little monkeys to hide behind.
And once playtime is over at Domain Creek, there is a whole park to explore – there's 85 hectares in all!
Whether you head to another playground at Pavilion Flat, have a BBQ picnic, amble along picturesque pathways, count ducks from bridges or find Australia's oldest building (the Dairy Cottage), there's plenty to do at Parramatta Park. 


Park open to pedestrians 24 hours a day, but most areas un-lit after dark
Vehicles may access park from 6am to 6pm (8pm during Daylight Savings)
Park accessible by Parramatta Shuttle, train, Rivercat and bus
Plan your visit with this park map (see D3)
(images via Fleetwood Urban and AILA)