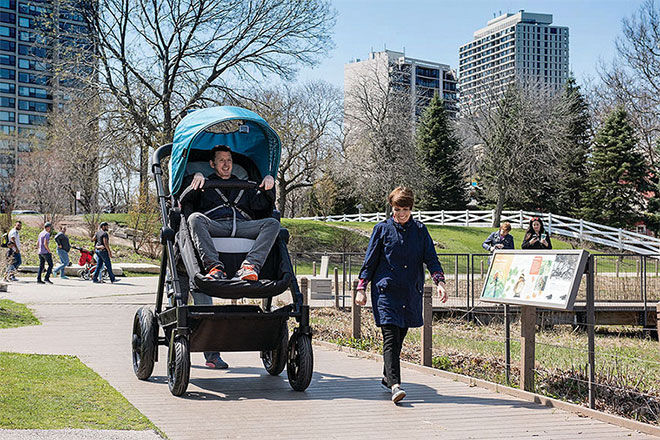 We've heard of big, bouncing babies, but this is ridiculous!
A US company has come up with a fun way for parents to step into their baby's booties and see the world from their perspective.
How so? Well, Kolcraft has created an exact, adult-sized replica of its Contours Bliss stroller. This means Mum and Dad can buckle themselves in and give the pram a test-drive before buying the baby-sized version for their bundle of joy. The whole 'try before you buy' concept just got awesome!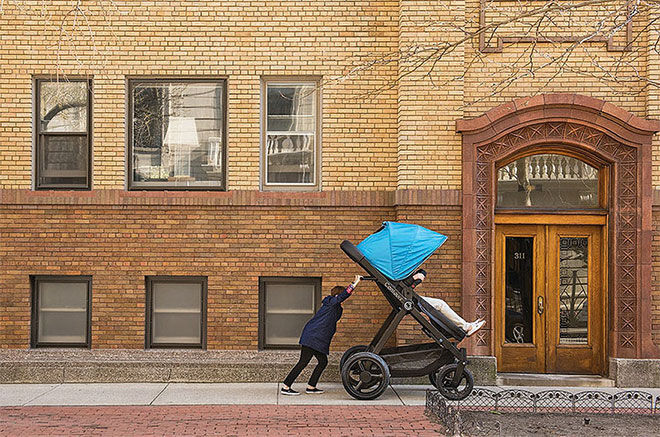 Sadly, this giant pram isn't for sale, but with all the features of a normal pram (footrest, snuggly seat and peek-a-boo window in the canopy), American parents will be tripping over themselves to take the stroller for a spin.
Bring your own Mummy dummy or Daddy rusk, then draw straws to see which parent is pushing. Bags not!
(h/t Bored Panda, images via Contours)