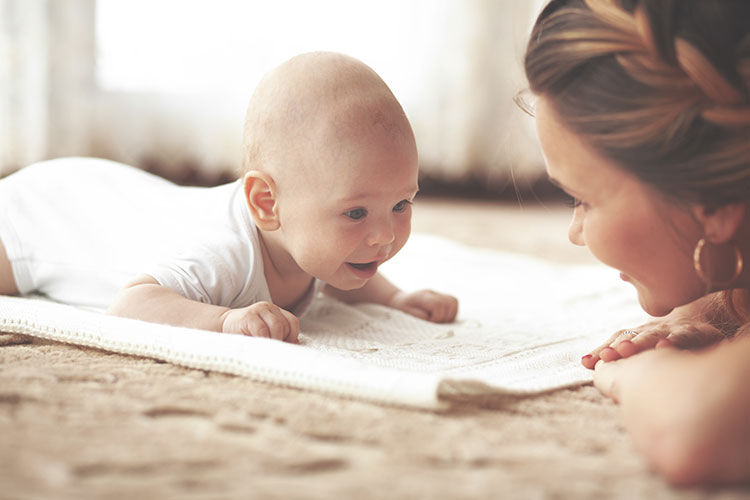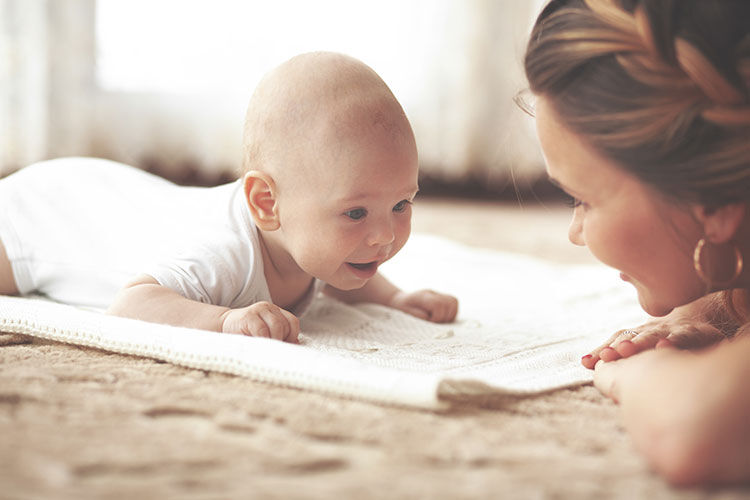 Tummy time has a cute name and makes us feel like singing the Timmy Time theme song. However, it also has an important role to play in babies development, so it's useful to understand TT (that's shorthand for tummy time) and how much babies should do.
Especially if they're a little less than enthusiastic about their tummy down time.
What is tummy time?
Tummy time is when you put your baby on their tummy (starting from birth), and they learn to put their weight on their forearms and eventually lift their heads. Your bub will eventually look like a tiny yogi doing a cobra pose.
Why is it important?
Tummy time builds babies head, neck and upper body strength. It also helps babies learn to push up, roll, sit, crawl and pull themselves up. And that's not all! Tummy time also helps prevent your baby getting a flat head, caused by lying on their back for a long time, sleeping like a … erm… baby!
How much tummy time should babies do?
Well, start with short sessions  – try for one or two minutes of tummy time, two or three times a day. Then work up to longer sessions as your baby builds their strength and enthusiasm. You can do tummy time inside, outside, after a nappy change or bath… whatever works for you and your bub.
---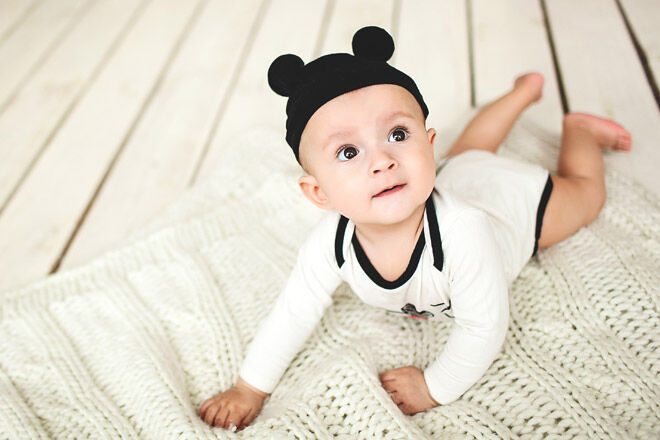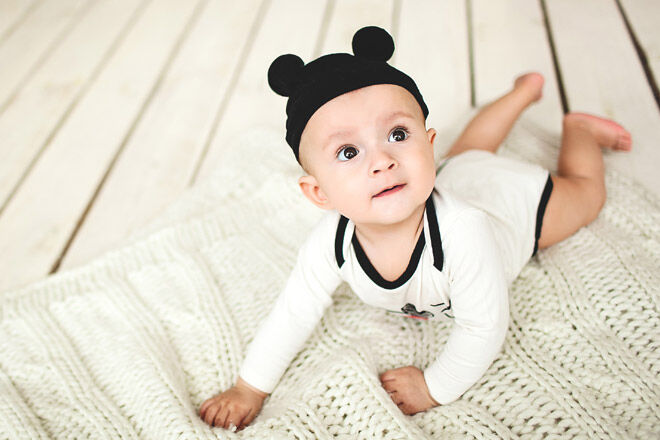 So we've passed tummy time 101, but what if you baby is – how do we put it – just not into their TT? Tummy time is a new experience for your little one and those muscles are working hard, so it is definitely not unusual for bubs to vocalise their displeasure over being once again rolled from back to tummy.
An unhappy baby can make you want to avoid this important developmental step, so we found some helpful hints and tips on how to help your little darlings endure and eventually enjoy this time.
Here are 11 ways to make tummy time feel like fun for you and your baby.
1. Create a comfy space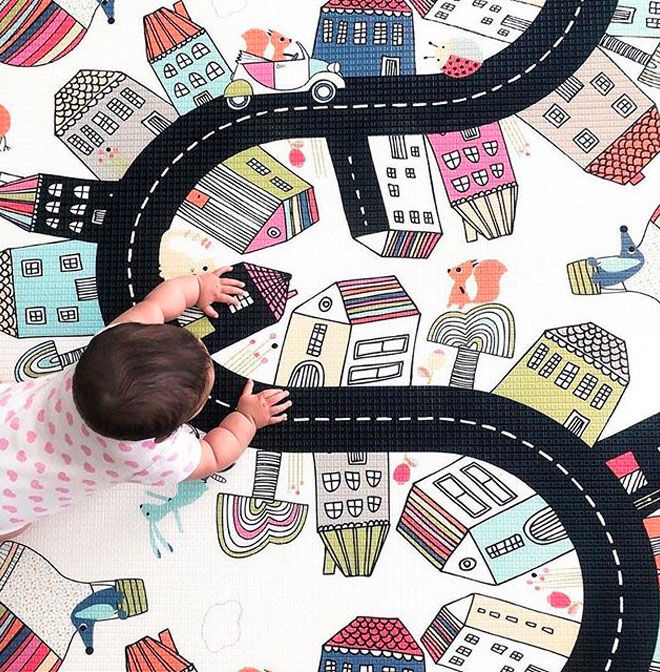 Create a soft landing place where baby will feel safe and sound. A beautiful mat, like this one from Skip Hop ($195.49) will be a delight for both you and bub. The pretty patterns will be a treat for baby's senses and they won't be discouraged by a cold floor or scruffy carpet.
2. Gym-tastic!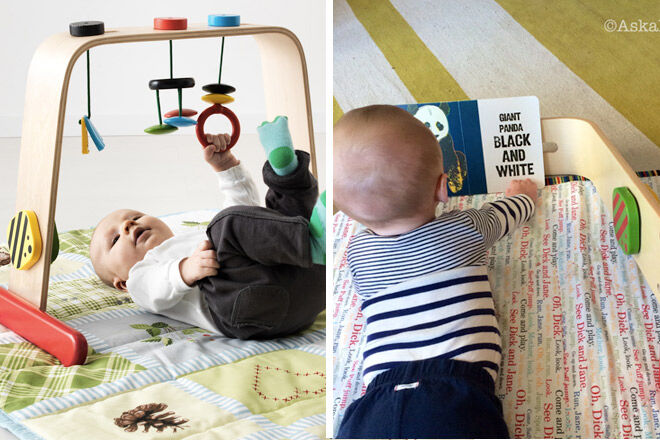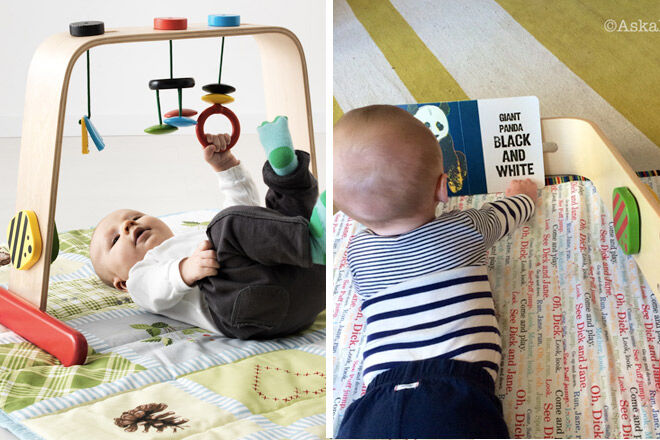 Make your play gym work extra hard by tipping it on its side during tummy time. You can prop up a book, some flashcards or trap a few toys in there to keep baby entertained. Try a freestanding gym like the IKEA Leka. (image via Rookie Moms)
3. Comfort is king!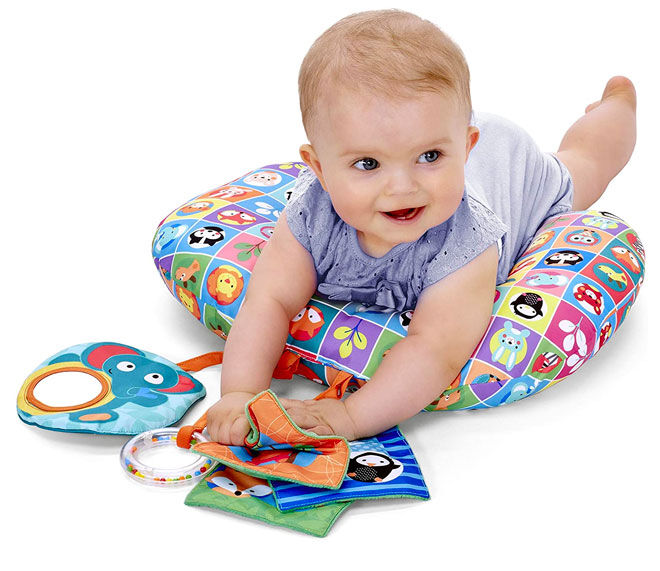 Another way to support your baby during tummy time is with a comfy pillow. The Chicco Animal Tummy Time Bobby Pillow ($26.24) provides contrasting patterns that are great for developing eyesight, and has detachable games to capture bub's imagination.
4. Do the bookworm!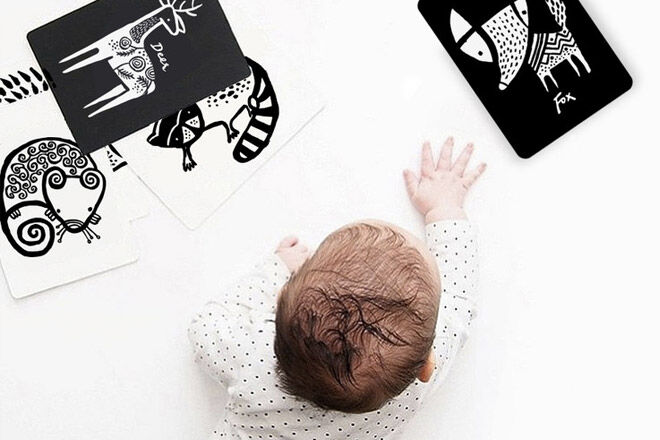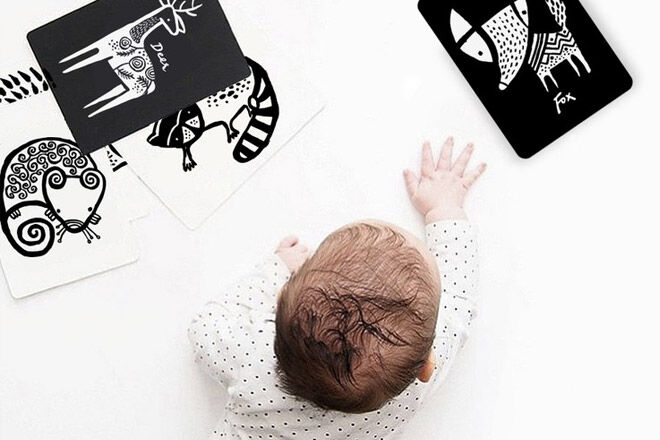 Your baby will loving sharing the floor with you, so get down on your own tummy and make up a story using these gorgeous graphic cards ($19.95) or read a book to them. Looking at pictures strengthens your little one's eyes and they'll chuckle when you make funny animal sounds.
5. Get down low and go, go, go!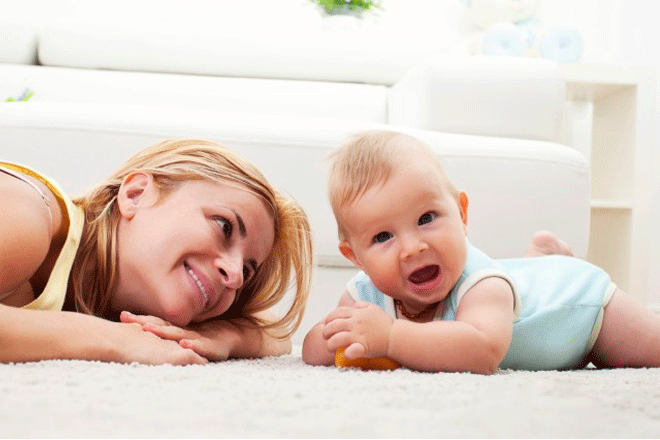 Face your baby on the floor and encourage them to enjoy tummy time with speaking, singing, humming, funny faces or peek-a-boo games. To really encourage your baby, do some leg lifts or sit-ups in front of them or invite older siblings in for a play. They'll be jumping out of their onesie with all this action!
6. So, so soft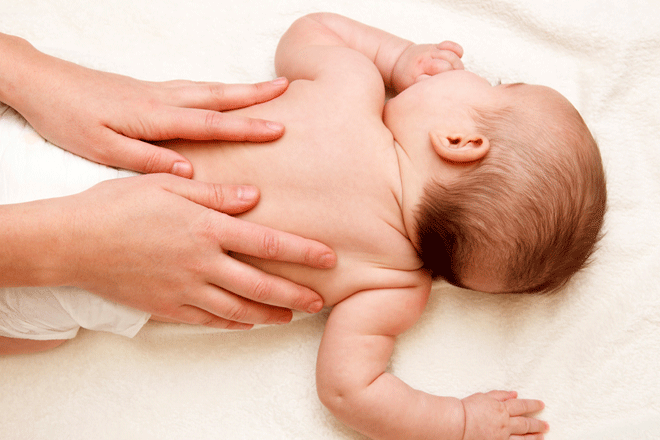 Physical touch is lovely for mum and bub, and tummy time is a great chance to stroke your baby's back or touch their hands. Tickling their fingers or gently massaging their back with baby oil will keep your baby feeling relaxed.
7. Just add water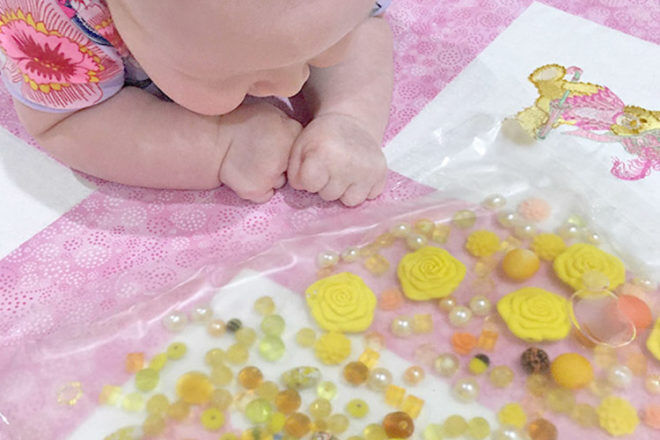 Once your baby gets a little bigger, you can start introducing other activities that encourage them to lift their hands, working on their strength and balance. This watery-gel-y sensory bag looks like hours, or at least minutes, of fun. (via Jacinta Grobbelaar)
8. Mirror, mirror on the floor…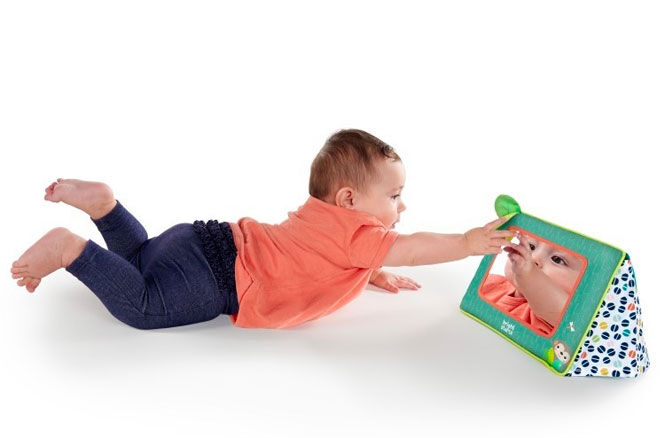 If there is one thing babies love, it is looking at themselves, so a mirror is genius. The Brights Starts Sit & See Safari Floor Mirror ($24.95) is baby-safe and stands on its own on the floor.
Put it in front of your bub, so that they can marvel at their own image (and the birdies) instead of growing tired of being on their stomach.
9. A new perspective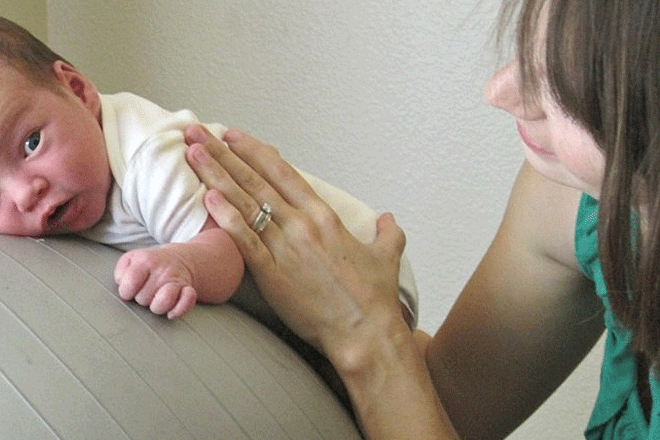 Some bubs just aren't fans of floor time. If your baby doesn't like being at eye-level with ants, try doing 'mummy time' by laying them on your body or lap. Another time, you can build strength by rolling them back and forth over an exercise ball. (via Mama OT)
10. Pack a picnic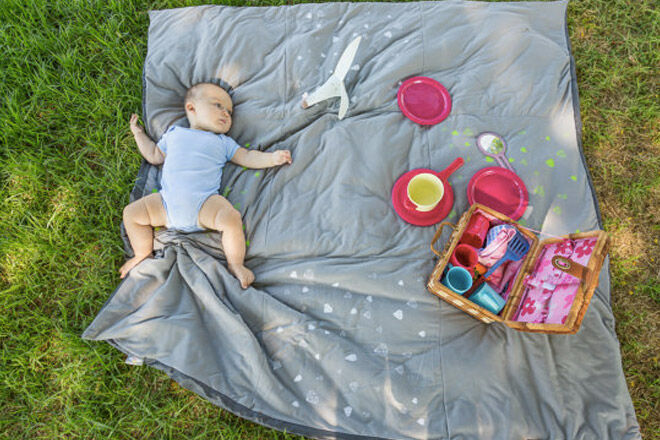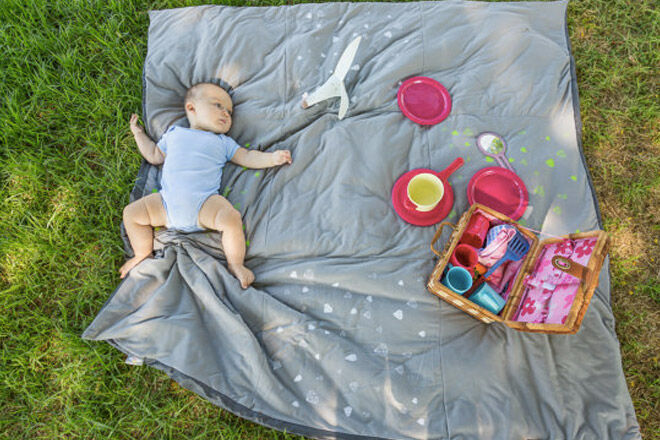 Tummy time doesn't have to be an indoor activity. If the weather is fine, grab a picnic rug, like these ones ($34), and take tummy time to the great outdoors. Even just a park or backyard will do.
11. And last up…
For a newborn, just opening their eyes during tummy time is adventure enough. However, as your baby grows in age and strength, they might seek a bit more action while on their tums. Make sure you keep an eye on your bub and keep anything dangerous well out of reach.
And if your baby doesn't like tummy time at first, then try it in very short bursts. Pick them up for a cuddle if they cry, then try again later.
With your encouragement and some entertainment, your bub will learn to love tummy time and feel the benefits!
Read next …