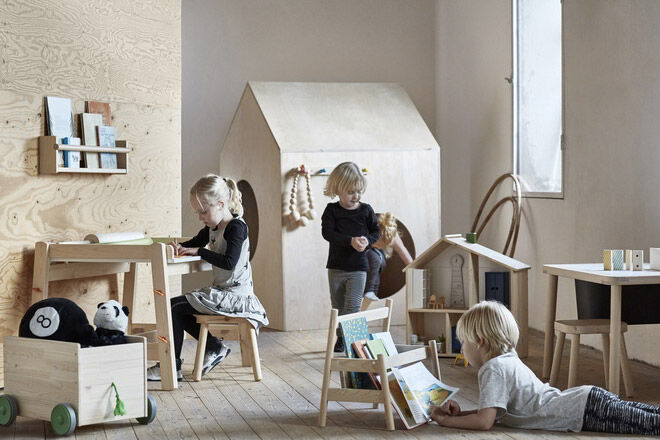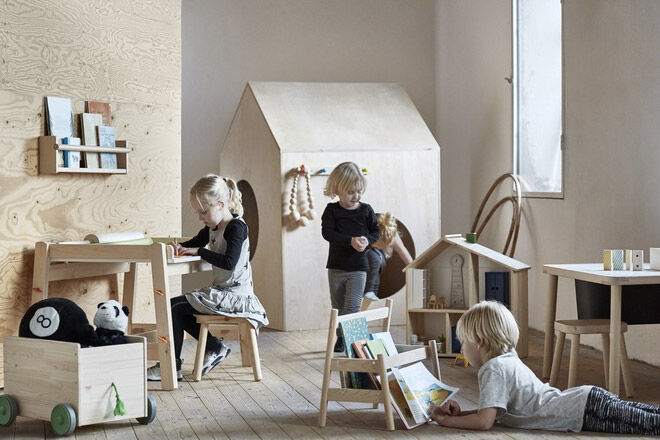 IKEA's new back-to-basics kids' series is simple, stylish and the perfect way to freshen up your home for the change of seasons. Called FLISAT, these solid pine pieces bring cool, clean Scandi style to Australian interiors.
FLISAT for kids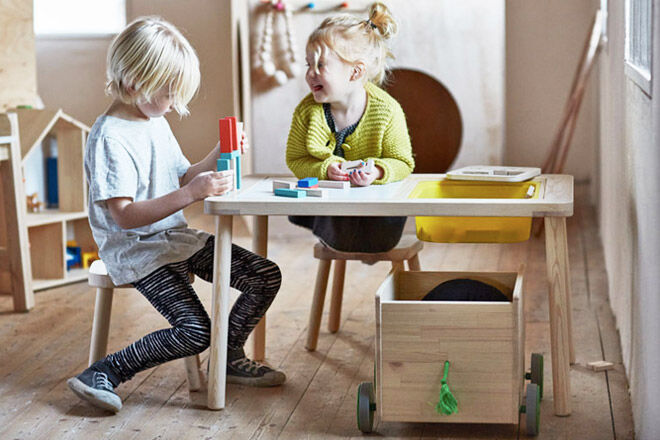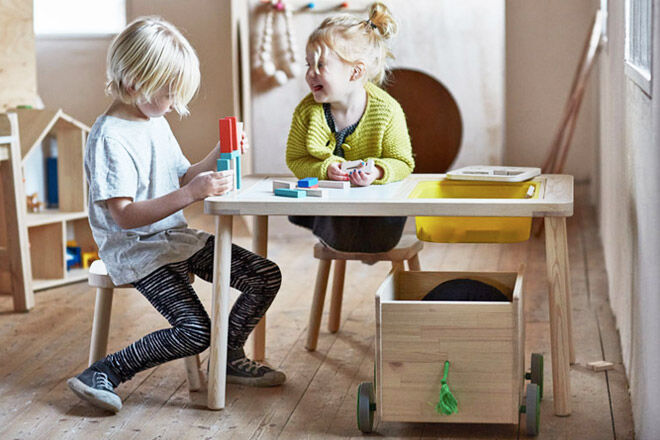 We're sold on the children's table, which provides plenty of space for your kiddo to spread out their art, craft and picture books. Goldilocks would say that the matching stools are "just right", but the most ingenious element is that the table can be paired with TROFAST storage boxes for a smart storage solution.
IKEA are the storage kings, after all, and the FLISAT series offers clever ways to accommodate little people's bits and bobs.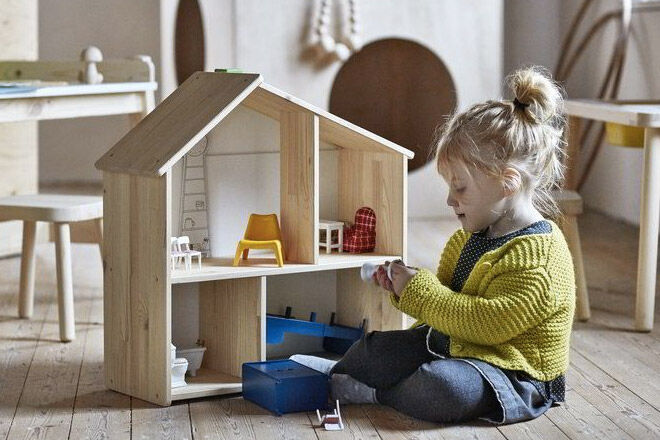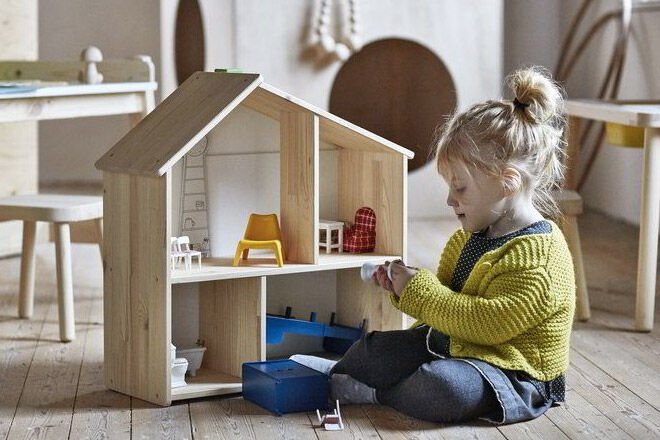 Speaking of accommodation, the doll's house that doubles as a wall shelf is inspired. Furnish it with the new HUSET toy bedroom suite for ground level play, or mount it up high for a homey shelving idea.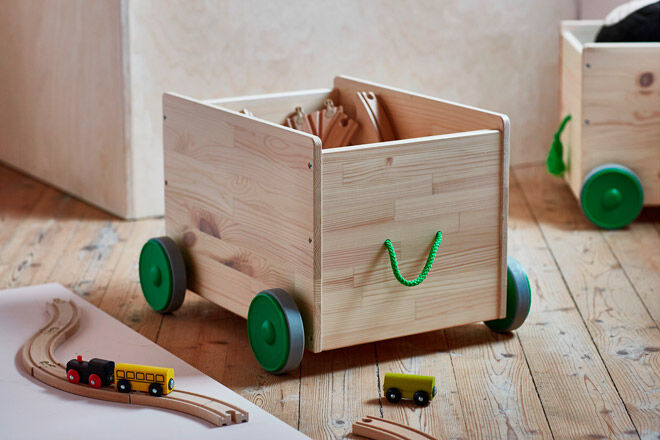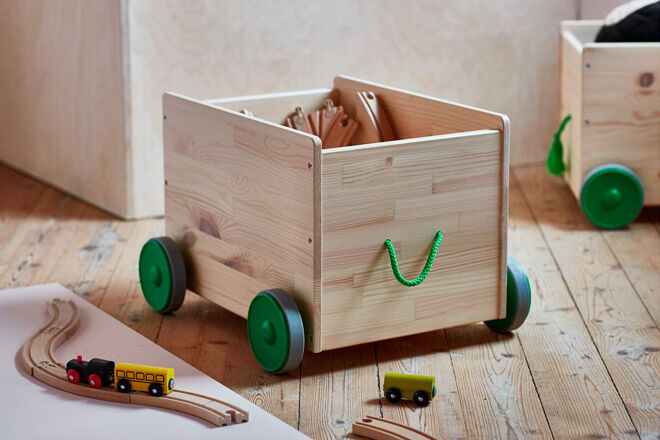 For storage that rolls from room to room, load up the toy box and watch your kiddo wheel it wherever they choose. Little locomotive coming through!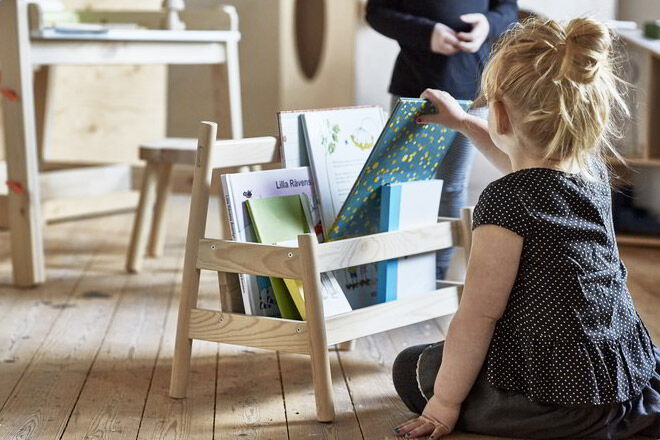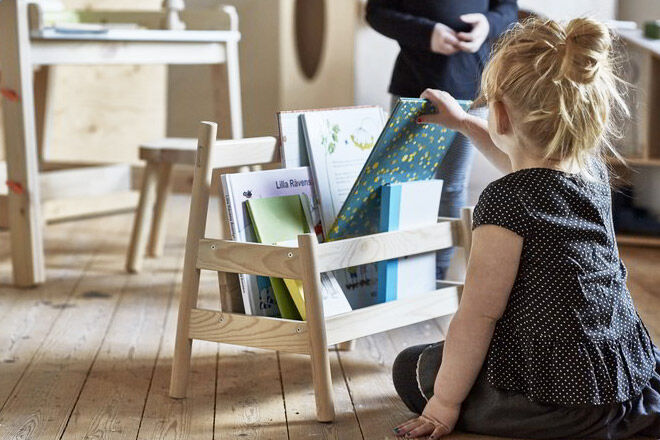 We've sorted the toys and the dolls, but what about the books? FLISAT has two options for you – books can be parked in the stand-alone book display (putting easy reads within your bookworm's reach) or in the wall storage ledge. Either way, these pieces but your books on show and they look pretty as a picture.
Scandinavian style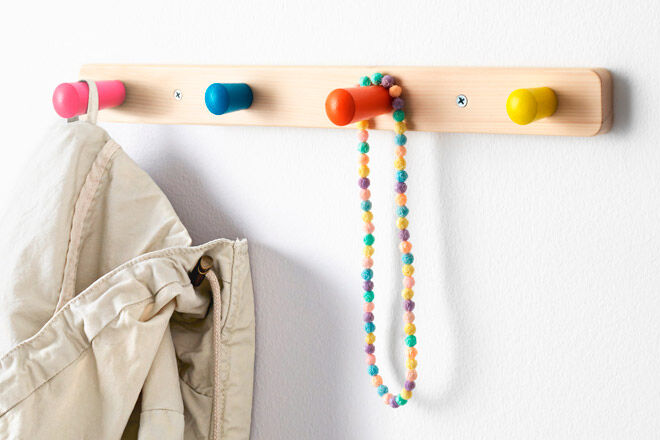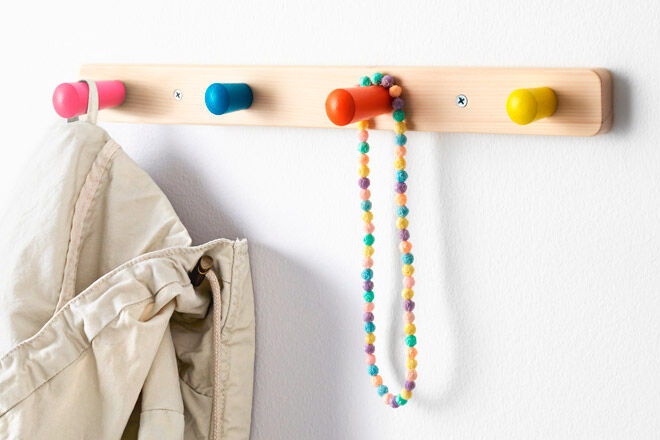 The last member of the FLISAT family is this cheery wall rack. It provides a happy hanging space for Autumn clothing, with a splash of pink, blue, orange and yellow. And we love that the cone-shaped knobs stop clothes from falling off, keeping them nice and handy, not in a heap.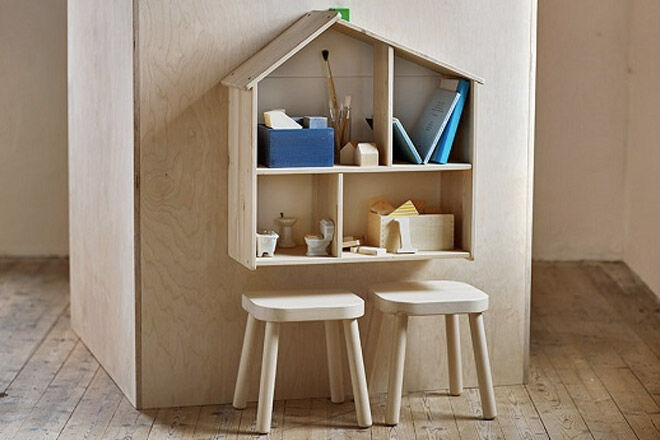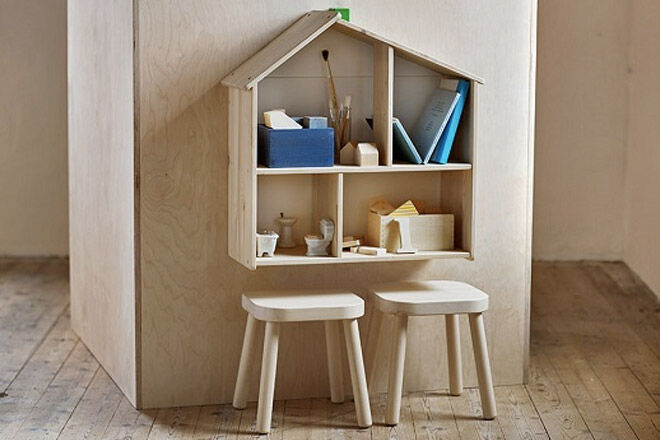 The neutral colour scheme of this range means it will fit in happily no matter your colour scheme. Or you could take to it with a paint brush if you're feeling a little hack-ish. We're sure Pinterest will soon be flooded with examples of upscaling these cute basics – we can't wait to bring you more inspiration soon!
And with IKEA's family-friendly pricing, it doesn't matter if your kiddo makes their mark on the furniture. Scuffs, dings and arty touches (also known as texta scribbles) pale in comparison to storage, sweet storage!
New FLISAT range now available from IKEA in Australia.