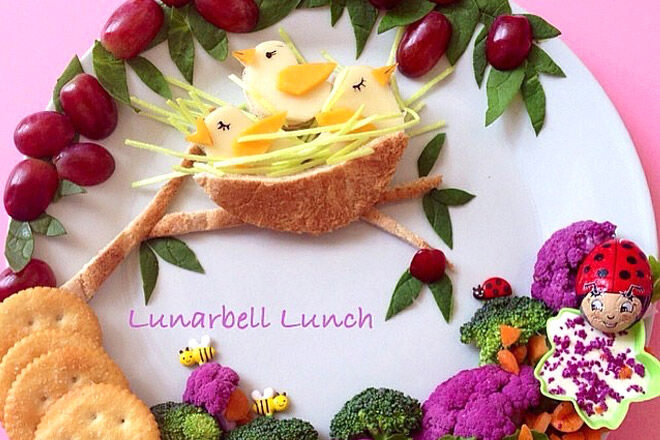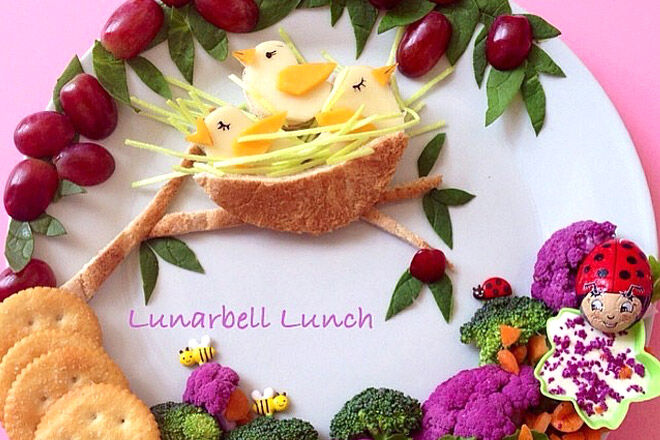 Feeling hungry? Lunarbell Lunch creations are almost too pretty to eat. Almost.
The lunch lady behind the camera is Sarah Gonzalez, a mum of six, whose extraordinary kids' lunches will have you cracking out the cookie cutters to create some food art of your own.
Sarah draws her lunching inspiration from popular culture, seasonal events and the natural world. That means Winnie the Pooh's pal Owl may show up in your lunch box one day, a white pointer the next and watch out for eyeballs and brains on Halloween!
The beauty of this food is that your kiddo will love looking at their lunch and munching it – which means broccoli, purple cauliflower and wholemeal bread crusts are all going down the hatch.
To help you plate up your own edible art, Sarah includes the ingredients she's used in each lunch. They're a recipe for mealtime success!
Follow @lunarbell_lunch on Instagram for foodie inspiration.
Lunarbell Lunch Instagram Account
And our favourite…


Each week we profile one of our favourite Instagram accounts. It might be cooking inspired, inspirational, clever or simply beautiful. If you have a favourite Instagram account you think we should know about let us know.
Never miss an inspiration Instagram account to follow
Subscribe to our Weekly newsletter (delivered on Friday night) and see who we're profiling next.