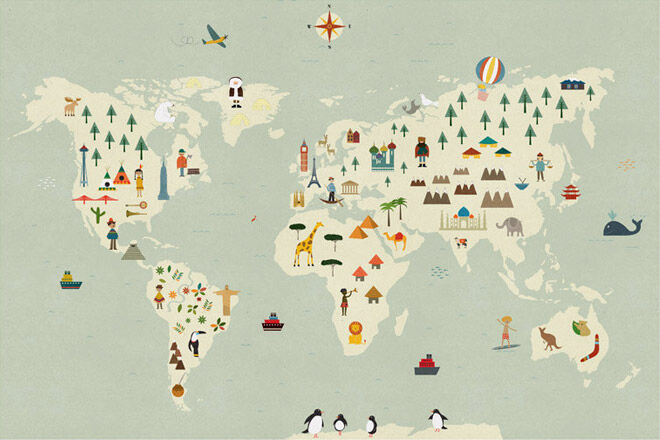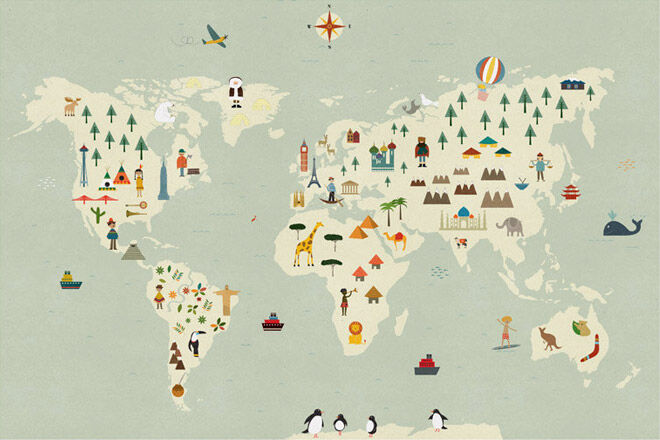 It's a small world after all! This vintage-style map is just the thing for junior explorers. Pin it up and let their imaginations do the globetrotting.
Handmade in Spain using pigment inks, this signed print puts pyramids, penguins and pine forests on the same page. Whether they're playing 'I Spy', planning a holiday or percolating over Geography 101, it's your kiddo's passport to adventure.
Go around the world for $80 (actually $82.26)!
Map available at Etsy seller, blancucha.