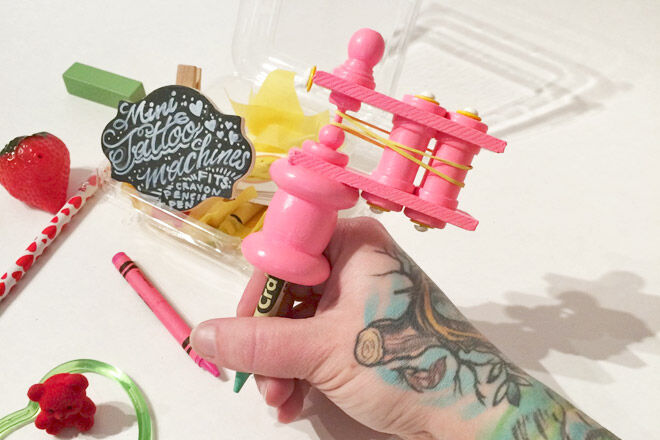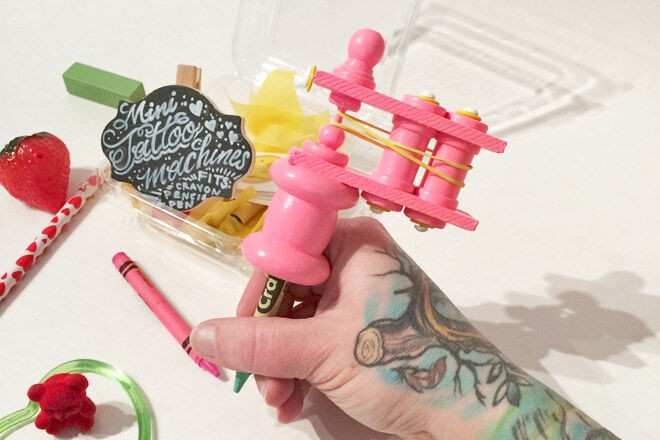 Ok, tiny tattooists, it's time to colour your play with tatts that aren't here to stay!
These replicas are cute as a button and perfect for pretend play that comes with a side of street cred. Created by American mum and tattoo artist, Emily Rose, each tool of the tattoo trade is handmade in wood and hand painted in cool colours like Bubblegum Pink and Seafoam Mint.
Available from Etsy seller TheFamilyStoneTattoo (from$34.39).