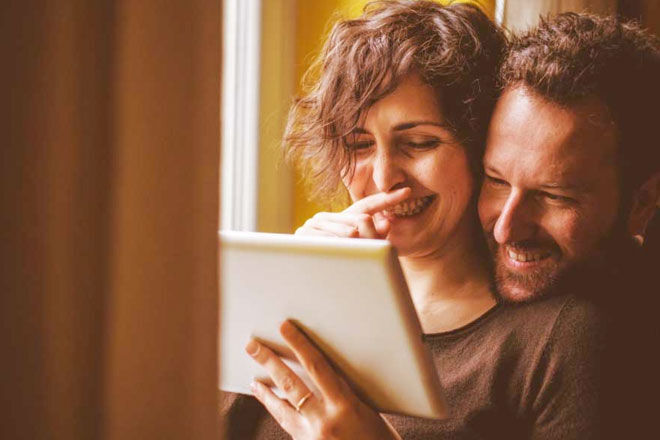 Taking photos used to be a big deal, involving an actual camera (that ONLY took photos). But these days – armed with our smartphones – we are all instant photographers. And it feels like such a blessing as a mum, to be able to snap those special moments and easily share them with friends and family via text, Facebook or Instagram (#thesemoments #mumlife).
And then life happens.
The photos mount up in your smartphone storage. First steps and first birthdays and first words roll into one. And whatever did happen to that gorgeous photo of the kids at the playground that you meant to send to nana?
But what if there was an easy way to organise and share your memories, that was secure, easy to use and looked beautiful?
Shoebox Timeline will do all this for you and more.
So, what exactly is Shoebox Timeline?
It's a shareable photo library, slideshow and beautiful online album in one super-schmicko online package. Simply upload your photos and invite other people to submit their photos into your library too.
Then the fun starts.
You can get creative using the awesome and unique timeline and slideshow software tools (don't worry, we'll explain all this later). Whichever you choose, you'll be amazed at the beautiful result.
You'll want to share your gorgeous photographic creations and Shoebox Timeline makes sharing so so simple and keeps it completely within your control. On your own terms, choose the parts of your Shoebox to share with others. The easy-to-use interface lets you manage these privileges at any time. Then download or embed the final product onto your site or social media channels. Sharing is caring!
Why use Shoebox Timeline?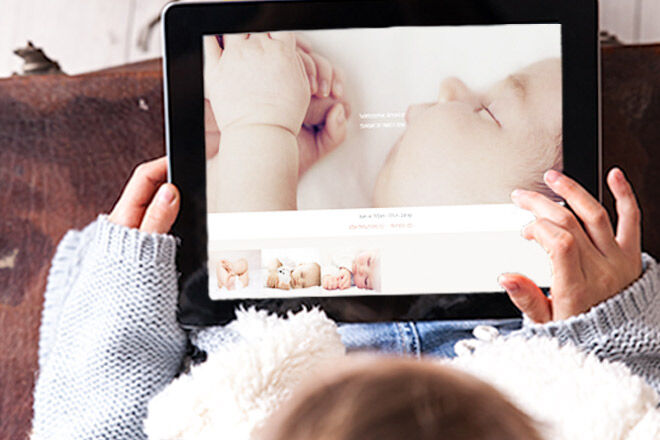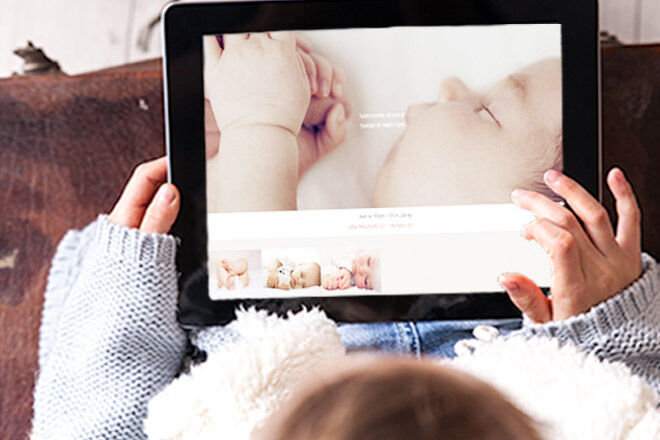 There are lots of ways out there to share photos (hello Facebook and Instagram) so why use Shoebox Timeline? There are loads of reasons, but here are just a few…
It's super secure – your photos will be hidden behind bank-level encryption so they'll be as safe as, well, your bank.
It looks so lovely – Shoebox Timeline have used beautiful designs and incorporated stunning visual dynamism that will wow your friends and family.
You can easily collate pics – Ask your friends and family to submit photos of a certain event, then sift through and compile the best shots before sending the immaculate final product to whoever you choose.
Easy-to-use interface – The best news for a busy mumma? It is really easy to use, so you will actually be able to find the time to do it!
Real-time integration – Shoebox Timeline is integrated with the storage sources you already use (like iCloud, Dropbox and Facebook) so you easily and simply share your finished product across the internet.
How does it work?
We've been throwing around words like "timeline", "library" and "slideshow" like a two-year-old throws tantrums, so let's get into the nitty gritty.
Imagine that you've just celebrated your bub's first birthday with your close friends and family. The party was amazing, cake went everywhere and now you want to collect and share all the photos and videos in one efficient, attractive app.
Shoebox Timeline can do all of this for you and here are some of     our favourite features.
1. Timeline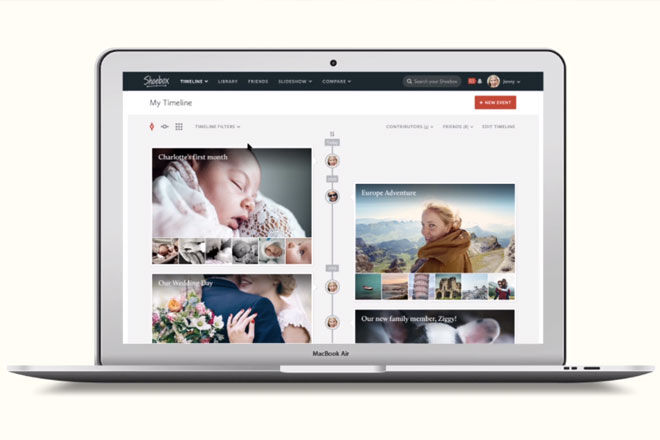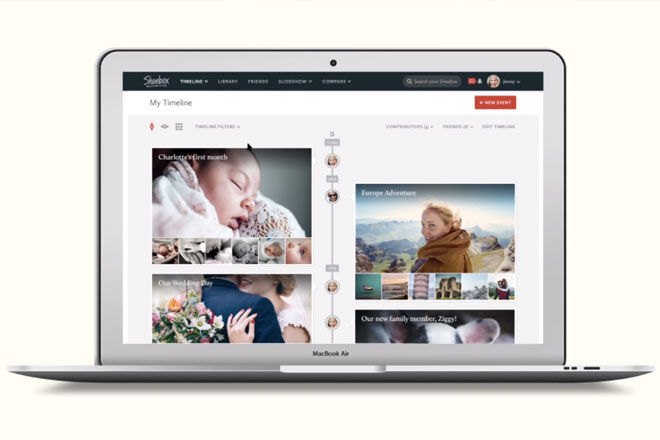 The timeline allows you to choose and organise your favourite shots in a beautifully presented chronological order. You can populate your timeline with all your important events, like that first birthday party you just threw.
You can also create more than one timeline, which is an awesome feature for parents with more than one kiddo. Each of your tots can have a dedicated timeline with all their milestones and for a neat trick you can even view them next to each other!
2. Events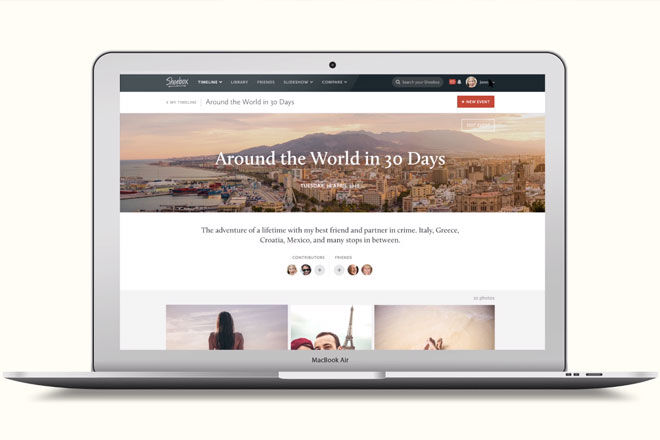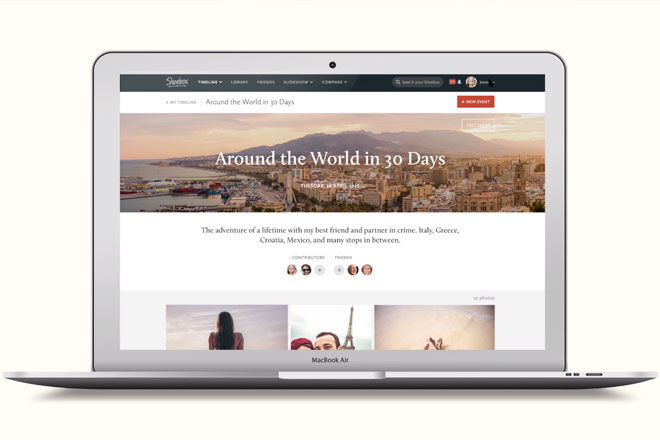 The event feature will be your go-to for all your special moments in life. It lets you create a wonderful online album so that your most precious memories are displayed beautifully.
So, after the fizz of the first birthday party has died down, and you are gazing at that cheeky icing-encrusted grin in your photos, you can pop them straight into an album. Plus, you can easily gather photos and videos from others and organise them whichever way you like before sharing them with all the party goers.
3. Slideshow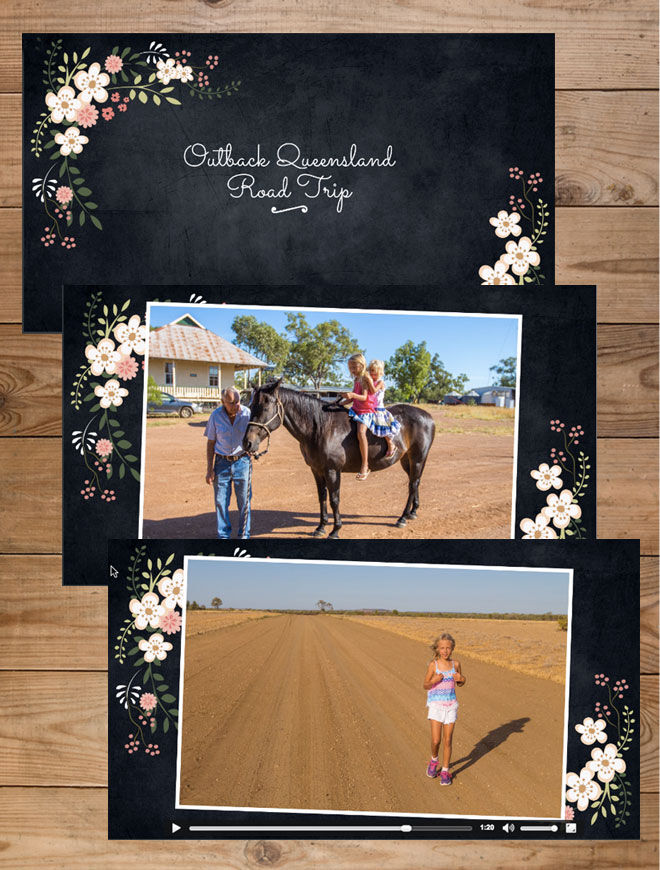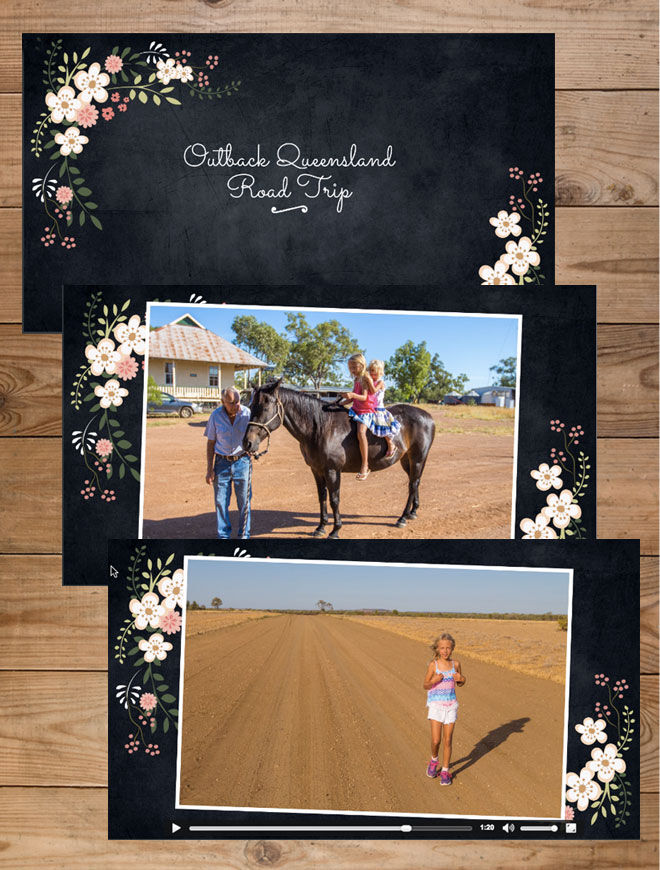 Who doesn't love a slide night? Suppress that groan and banish memories of endless, clunky slides. With Shoebox Timeline's slideshow feature, you will be creating gorgeous slideshows that you will want to show to everyone you know.
It's as easy as selecting your favourite images and videos, dropping them into one of the pre-loaded design templates, choosing some music and busting out the popcorn.
4. Library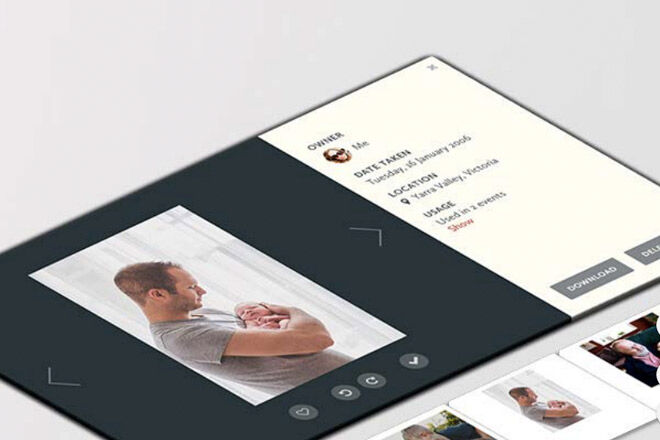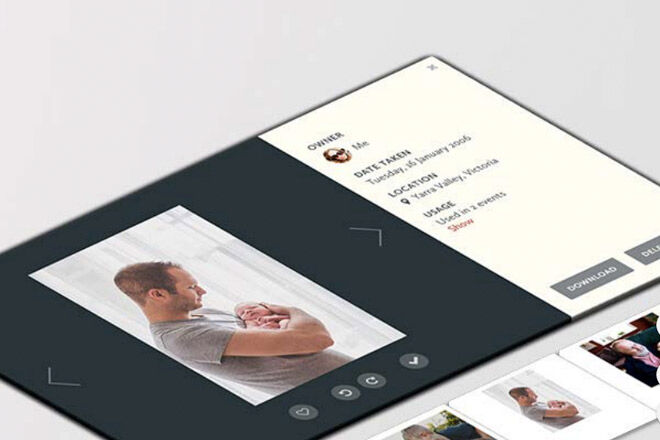 The library is where you store all your photos and it comes with cloud storage and top-notch security. We love the ease in which the Shoebox Library feature allows you to declutter, which is often tricky to do with existing photo apps.
And if you take the time to label your photos, you can make use of the high-tech keyword search option. No more "what happened to that photo of…"
Who should join?
Shoebox Timeline is for absolutely anyone and everyone. But especially if you've said to yourself "I really must do something with those photos" then Shoebox Timeline is for you.
No more scrolling through years and years worth of photos to find what you are looking for. A quick flick through your timeline and all of your memories are at your fingertips.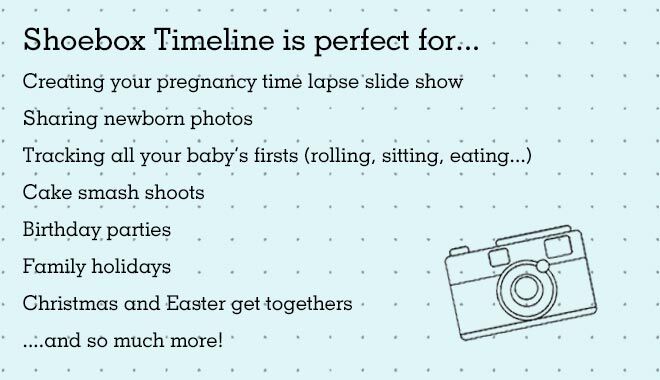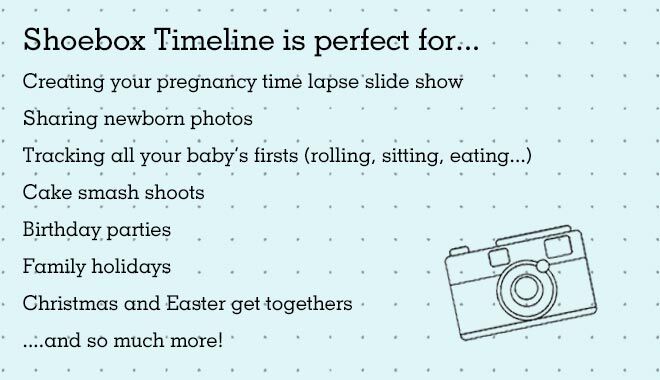 Sign me up!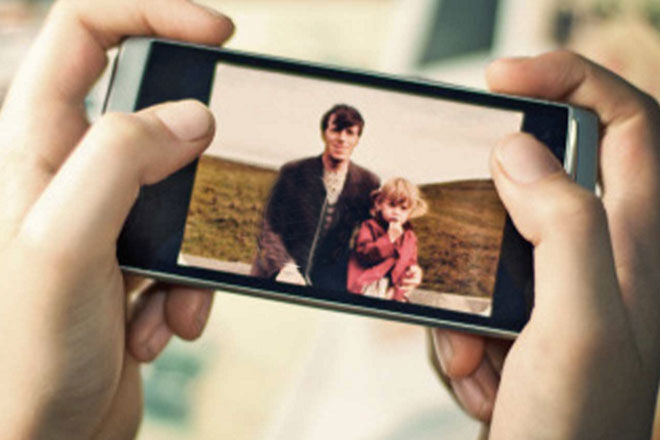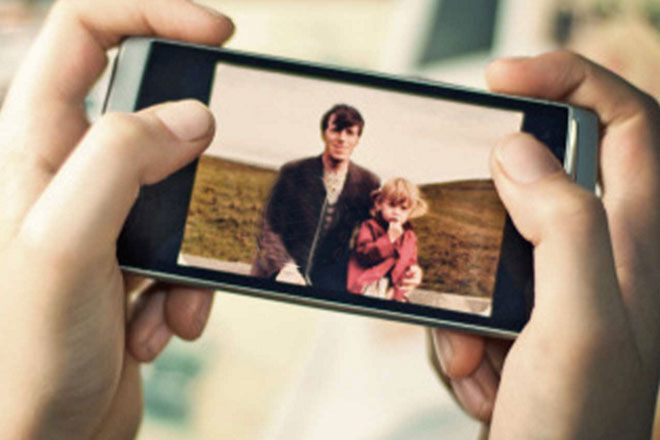 You can sign up for Shoebox Timeline for FREE on their website, www.shoeboxtimeline.com
(This post is sponsored by Shoebox Timeline)