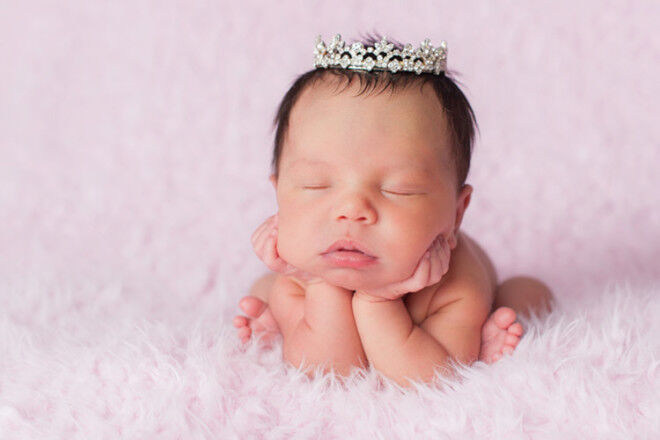 If only the best will do for your bun in the oven, you might want to take a little inspiration from the crème de la crème of high society: the royal families of the world.
Here are 19 royal baby names for kidlets born to rule (or born to break the rules! Harry anyone?)
Royal baby name inspiration
King Alexander III of Macedon: Also known as Alexander the Great, this famous Greek King remained undefeated in battle with many still considering him one of history's greatest military leaders.
Princess Ameerah of Saudi Arabia: Princess Ameerah is known for being vocal about women's rights and has received honours for her humanitarian efforts.
Grand Duchess Anastasia of Nikolaevna of Russia: The Grand Duchess received her name, meaning 'the prison opener' when her father, the last Tsar of Russia, pardoned several student rioters in honour of her birth.
Diana, Princess of Wales: Undoubtedly the most-loved princess of all time, Diana is best remembered for her tireless dedication to charity and her love for her boys.
Princess Eugenie of York: We know Eugenie isn't to everyone's personal taste, but we do quite like the sweet nickname options it offers – Genie or Gigi.
Princess Estelle of Sweden, Duchess of Östergötland: This little poppet is only four, but she is second in line of succession to the Swedish throne.
Crown Prince Frederik: When he married 'our Mary', he gave hope to all women on the lookout for their very own Prince Charming. Freddie is a sweet abbreviation.
Prince George of Cambridge: Lil' George Alexander Louis is as cute as they come! We adore seeing all the sweet photos of him taken by his mother, Catherine, the Duchess of Cambridge.
Princess Grace of Monaco: After making her move from Hollywood royalty to actual royalty, not even Alfred Hitchcock could lure Princess Grace back to acting.
Prince Harry of Wales: His younger years involved several scandals, but these days his family, charitable work and military career are more often in the news.
King Henry VIII of England: With six (!) marriages and several extramarital affairs under his belt, it's safe to say King Henry was somewhat of an, ahem, player.
Princess Isabella of Denmark, Countess of Monpezat: Isabella is the second child of Australia's very own Princess Mary and the devilishly handsome, Crown Prince Frederik.
Jacques, Hereditary Prince of Monaco and his sister Gabriella: These royal twins are already following after their mother (former Olympic swimmer Princess Charlene), taking their first swimming lessons at seven months!
Prince Maximilian of Liechtenstein: There were 1000 little boys named Max born in Australia in 2015, but lengthening Max to Maximilian gives this favourite the royal treatment.
Princess Maria-Olympia of Greece: This blonde beauty lays claim to two royal lineages – she is a princess of both Greece and Denmark. But right now, she is just an everyday design student, living in SoHo, New York.
Princess Sofia, the Duchess of Värmland: Nope, not the one from the kids show. Before she married into Swedish royalty, Princess Sofia was a glamour model and, believe it or not, a reality television contestant!
Queen Elizabeth II: Here in Australia, we celebrate her birthday with a public holiday on June 13. Her actual birthday is April 21. Go figure. PS. The name Beth is a gorgeous alternative.
Zara: Reportedly Queen Lizzy's favourite grandchild, Zara is not only 16th in line to the throne, but known for being a champion equestrian with a silver Olympic medal to her name.
Save