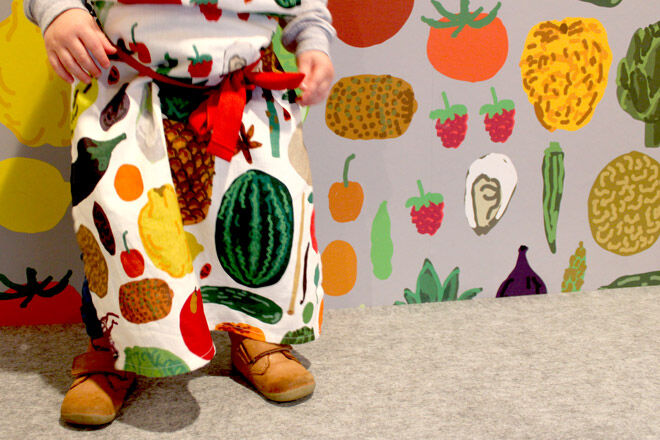 Fake Food Park: Martí Guixé for Kids
Entertainment is served! The food may be fake, but real memories (and really interesting flavour combos) will be created when your family visits the Fake Food Park exhibition. Bog in, don't wait!
Getting there
Ground Level
NGV International
180 St Kilda Road
Melbourne VIC 3000

London, Paris, Melbourne! Catalan designer Martí Guixé has exhibited all over the world and is famous for his playful approach to food.
Now the 'father of food design' is bringing an international flavour to the National Gallery of Victoria, with his deliciously fun Fake Food Park exhibition.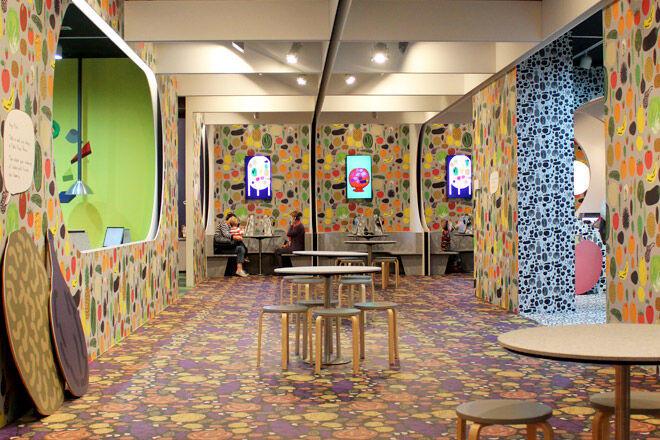 Fake Food Park puts interactive art on the menu for families, and Guixé has prepared an installation space that will delight the senses and get little ones' creative juices flowing.
With a full-colour, custom-designed kitchen, plus dining booths, this is the place to think about food in new ways and cook up new concepts. 'Underwater snacks' are the tip of the creativity iceberg!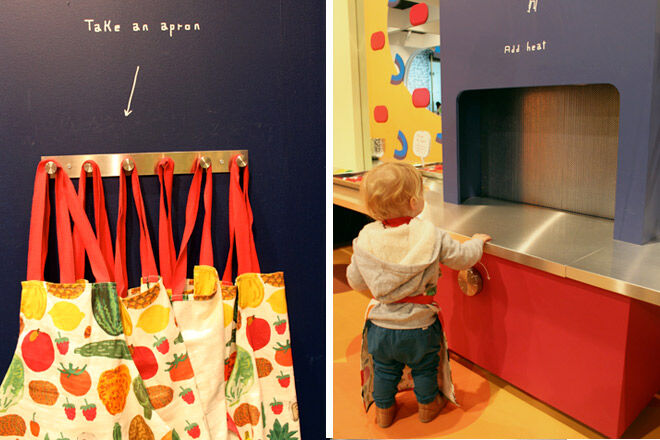 The Fake Food Park 'restaurant' looks good enough to eat (with graphics by Guixé alongside digital elements) but your mini-chef will be most excited by the hands-on activities.
They're encouraged to create their very own menu, which means your kiddo dons an apron, washes their hands (with digital water), selects a bowl and food, then whisks their way to a bunch of interactive stations.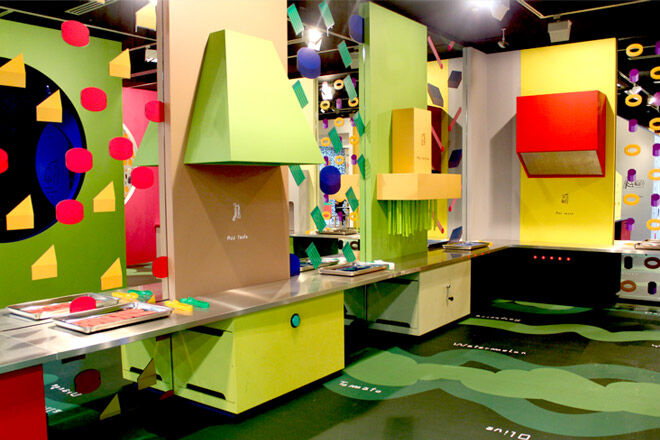 Guixé is the man who created lickable flavoured stamps and Pharma-Food (where you breathe in vaporised tucker), so the only limit is your sprout's imagination. With a sprinkle of dexterity, a dash of fun and a glass and a half of creativity, 'plat du yours' is on the menu!

A feast for the senses
Your child's signature dish won't just tantalise the tastebuds, though. Fake Food Park is superb for sensory play and all five senses get a taste of the action.
Eye spy
To excite the sense of sight, Guixé has plastered the walls with fruit and veg wallpaper. See how many favourite foods your tot can spot. Eggs, edamame and ube, oh my!

Listen up
To engage the sense of hearing, make tracks to the 'disco light station'. Just hit a button and watch your poppet's food bowl erupt into sound and light. Toddlers will be bopping as the tunes are dropping!
The sniff test
For an olfactory overload, head to the 'smell station' which has a sliding nob and blows out scrumptious scents. Bambinos will love smelling the roses lemon!

You can touch this!
It's a feast for the fingertips when your tyke makes a 'meal' using blocks, fabric and other tactile stuff. Older kids will love that their food gets photographed and can then be emailed to them. How's that for take-away?!
A taste for creativity
We don't recommend licking the walls, so head home for the real taste sensation. With a bit of luck, your little apprentice will be inspired to whip up some signature dishes for Mum and Dad. Beans on toast in the bath? Jeepers!

Fake Food Park: Martí Guixé for Kids
Free entry
Open 10am to 5pm daily
Now until September 11, 2016