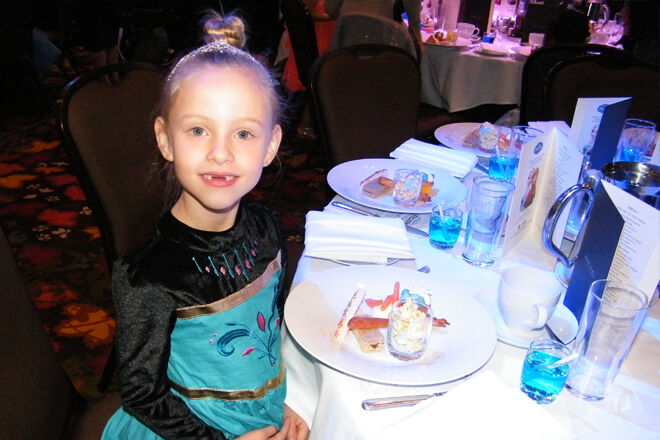 This past weekend our wonderful writer Dom and her gorgeous girls were lucky enough to be treated to the most spectacular High Tea experience at Sofitel Melbourne on Collins. The most amazing part? It was High Tea, Frozen style!
From the moment guests arrived, they were treated like members of the royal Arendelle family. And the Sofitel's Grand Ballroom was fit for a Snow Queen, decked out to look like the most resplendent royal ball scene with glittering lights and exquisite table settings.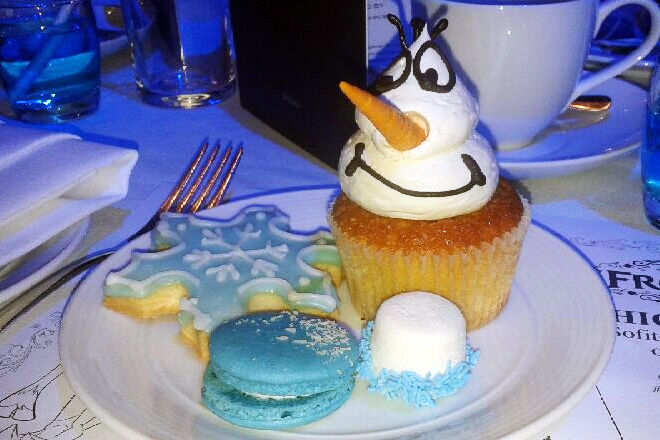 With children dressed in their best Elsa, Anna and Olaf costumes, the festivities kicked off with a spectacular assortment of food. From Elsa's coronation sandwiches (no crusts, of course) to Olaf cupcakes, snowflake cookies to a huge white chocolate fountain with fruit kebabs, these treats were – to quote a certain snowman – certainly worth melting for.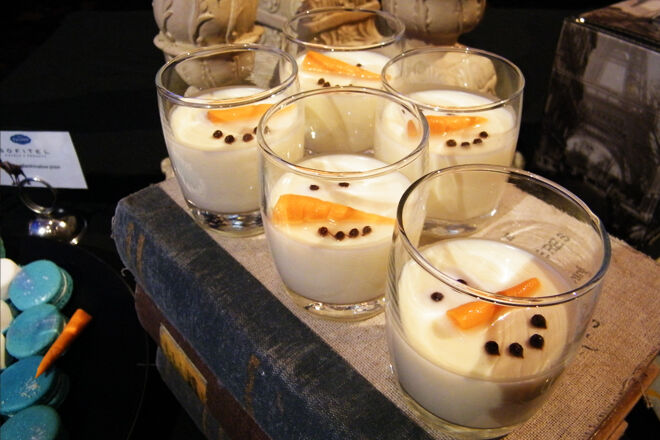 The entertainment at the high tea was ah-mazing. No one was bothered by the cold in the snow pit, while little fingers got busy with the many craft activities.
The biggest hit of the day was the karaoke musical session. Guests were invited to join musicians in singing along to renditions of popular Frozen hits such as, Do You Want to Build a Snowman? and, of course, everyone's favourite, Let it Go.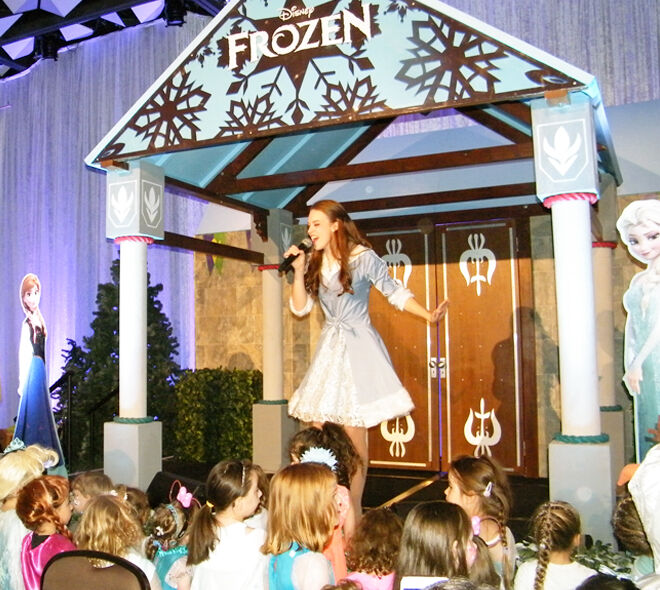 And exciting news! We hear on the Grapevine that there are more themed high teas planned for across Australia. We can't recommend them highly enough for a super special treat for you and your kiddos.
Thanks to the Sofitel Melbourne on Collins for a great family day out at the Disney Frozen High Tea.