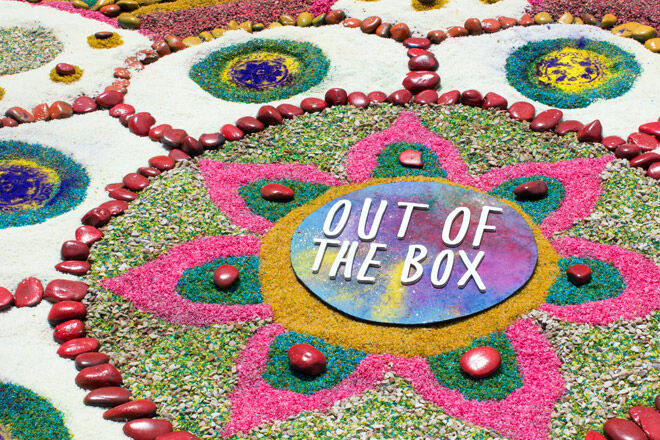 Lights, colour, action! The Out of the Box biennial festival is coming to Brisbane and we're excited to say that it's all about the kids.
This festival has been created especially for children aged eight years and under, so babies, toddlers, tikes, mini-mites and even grown-ups (phew!) are all covered. It's time to think outside the square and discover your kiddo's creative flair.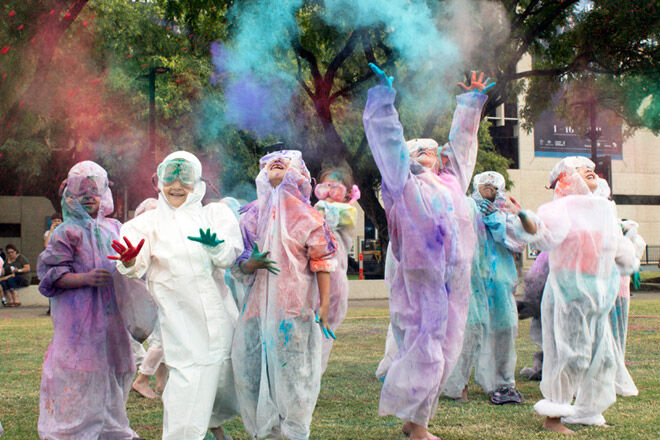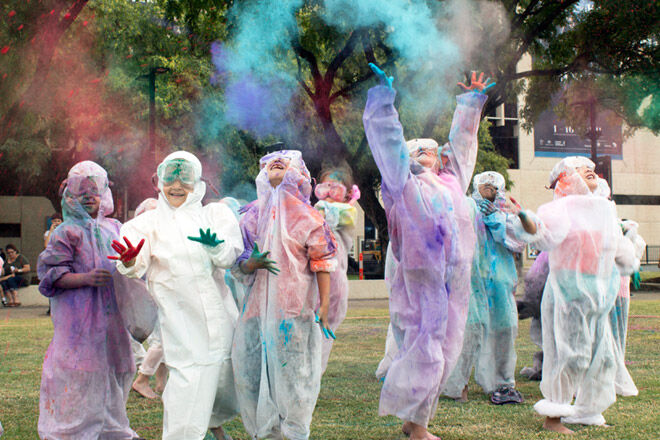 Hosted by the Queensland Performing Arts Centre (QPAC), Out of the Box runs for eight fun-filled days from June 21 to 28, 2016 and is saturated with so much colour and creativity that it makes a box of LEGO look kinda drab.
With a focus on art and culture, including Indigenous and Asian cultures, the aim of the festival is to spark kids' creativity and imagination, and get the whole family in on the arty party.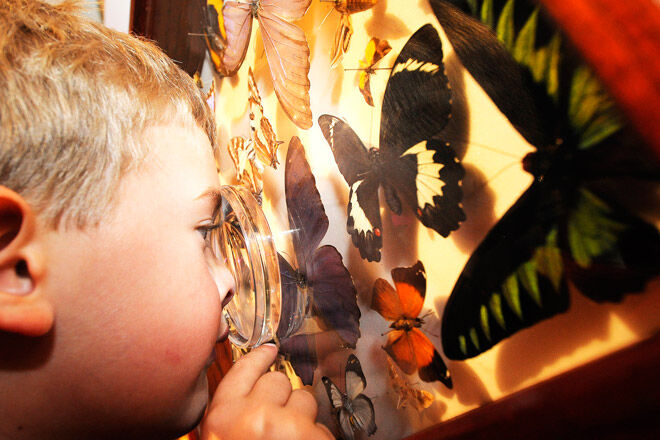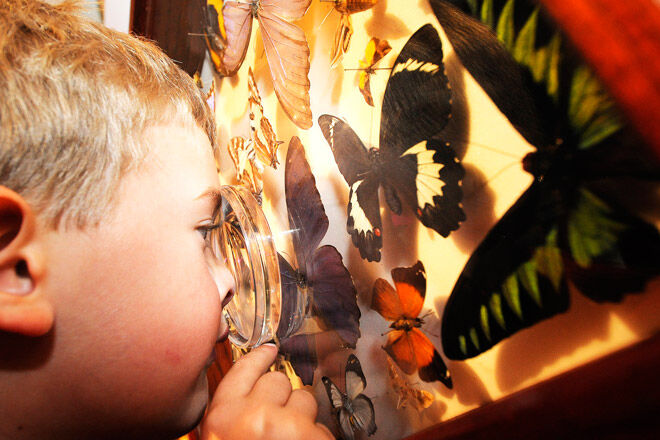 The festival schedule is bursting with events and ticks all the boxes for family entertainment, so it's worth doing your homework before the festivities begin.
There are events for every age (from bubs to big kids), every energy level (high, medium and low) and every interactive style (do, watch, look). So with a little bit of planning, everyone will be loving the line-up from go to whoa.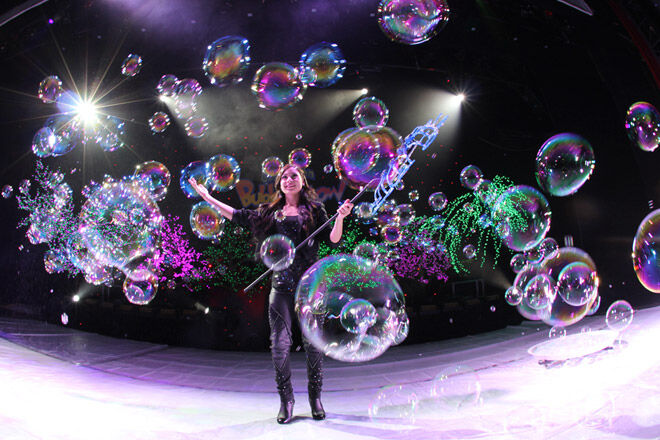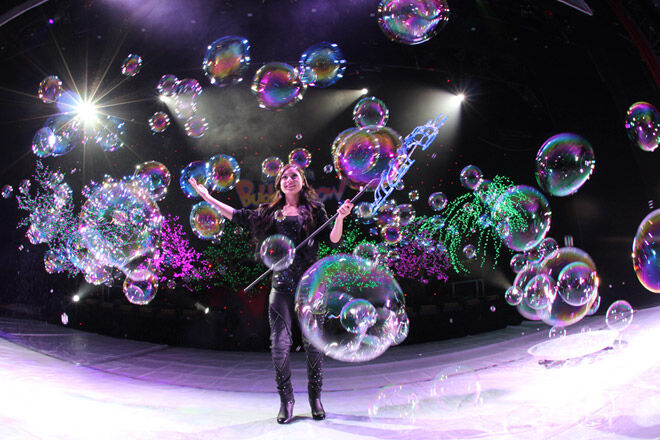 With live shows (we can't wait for the Gazillion Bubble Show!), workshops (like, ommm…. baby yoga), exhibitions (size up Measure Island for starters), films (Little Big Shots screens daily), plus lots more activities and events, Out of the Box is out of this world.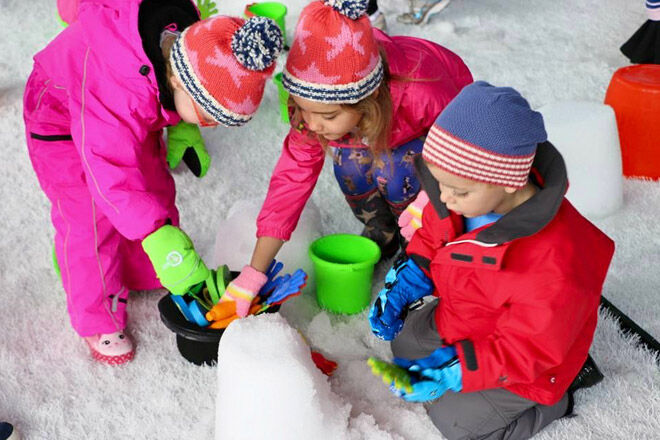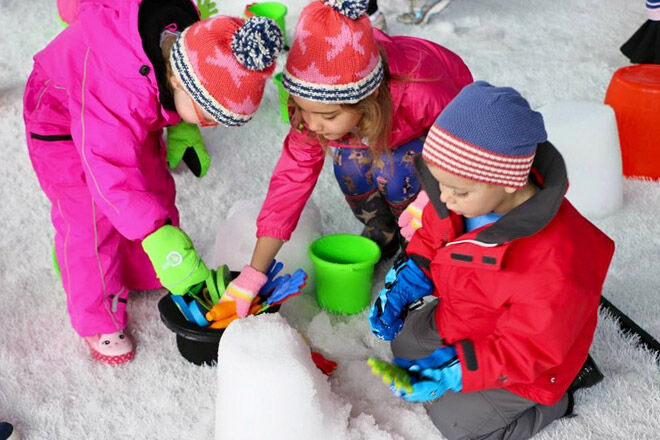 Soak up the colour at Holi Throw, soak up the action at Snow4Kids Park and soak up the culture all around you, because this festival is one that's out of the box, literally.
For the full program of events and everything else you need to know, head to Out of the Box.


QPAC's Out of the Box Festival
When: June 21 to 28, 2016
Where: Queensland Performing Arts Centre, South Bank, State Library of Queensland and the Queensland Museum in Brisbane
Tickets: Available online at www.outoftheboxfestival.com.au