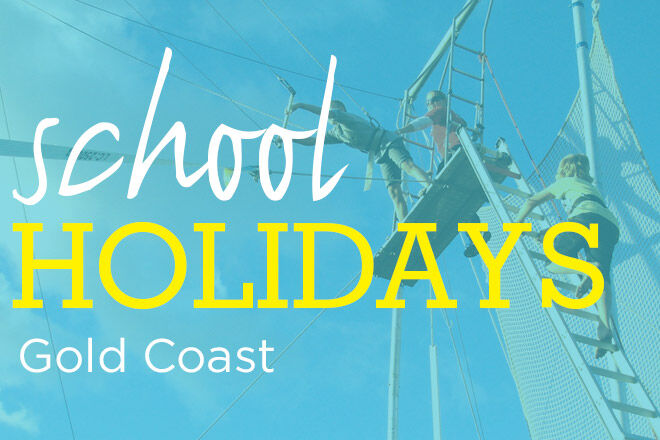 It might be winter, but chances are, kiddo has a spring in their step because the Queensland school holidays are coming! Before they burst out of the school gates, though, there's still time to plan some activities and practice your rendition of 'Let Me Entertain You' à la Robbie Williams.
Although we can't help with the singing, activities are sorted for Gold Coast kids and visitors. With lots happening in the great outdoors and interesting indoors, your wee one is set for fun.
Here are 15 school holiday events happening in and around the Gold Coast. Enjoy!
Queensland school holidays: June 25 – July 10, 2016


1. Hooray for nature play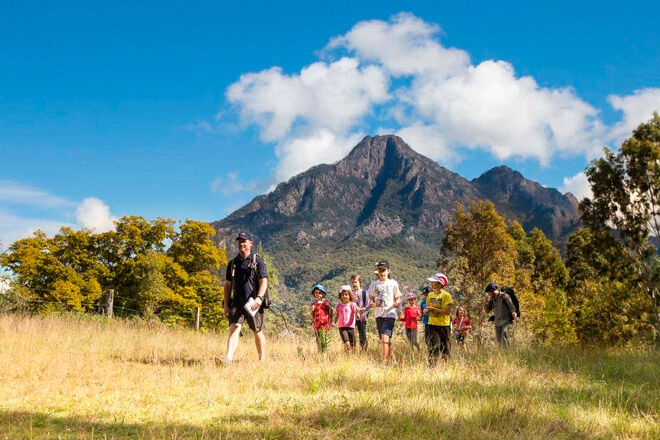 Mt Barney Lodge has a fab school holiday adventure program. Whether they're making Aussie Bush Buddies, a lantern or night-time memories, outdoorsy kids are happy kids.
Mt Barney Lodge, June 25 – July 10, different times and events. Various ages and prices. Bookings essential.
2. Read all about it!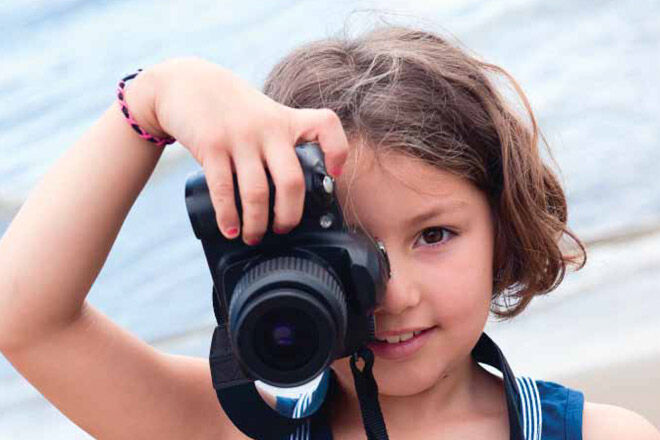 The City of Gold Coast Libraries have loads of fun, free activities lined up for kids. With cool holiday craft, plus magic, astronomy, LEGO, robots, writing and more, kidlets will be loving life!
City of Gold Coast libraries (various), June 26 – July 10 (depending on event). All ages. Free. Book here.
3. How now milk cow?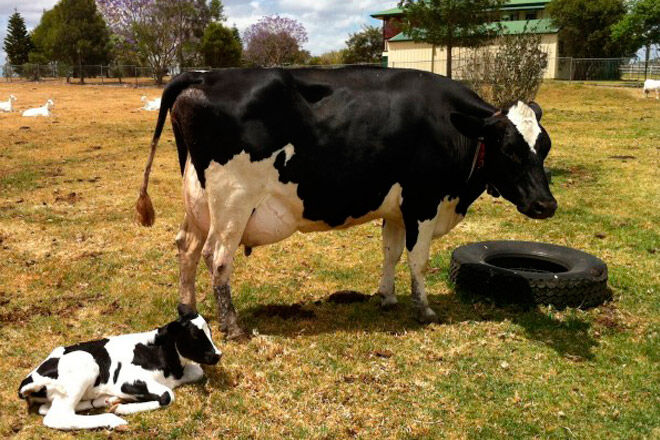 The Robotic Dairy Open Day and 4Real Milk Birthday is a great way to moooove kids from the school yard to the farm yard. With a jumping castle, hay bale maze, music and milking, it's a fun day out.
Scenic Rim Robotic Dairy, June 26, 10am – 3pm. All ages. Entry by donation. Bring an esky if you'd like to buy milk.
4. Footy for fun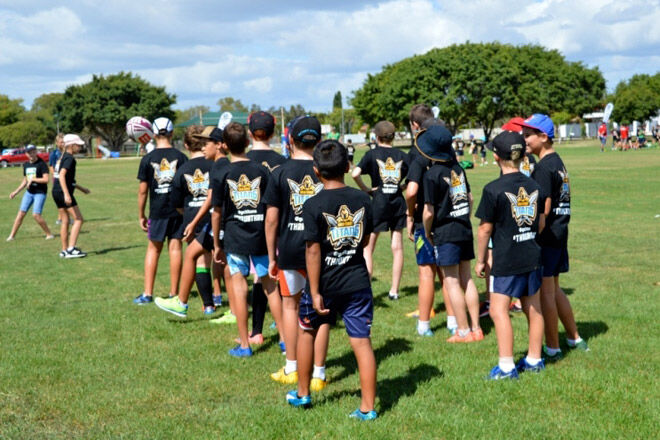 The Titans PlayNRL Holiday Clinic gives girls and boys a sporting chance to play footy. With snacks, giveaways and a meet-and-greet with Gold Coast Titan players, NRL fans will be cheering.
Burleigh Bears Seniors, June 28, 9am – 1pm. Ages 5-13. $40. Limited spaces, pre-registration essential.
5. Clowning around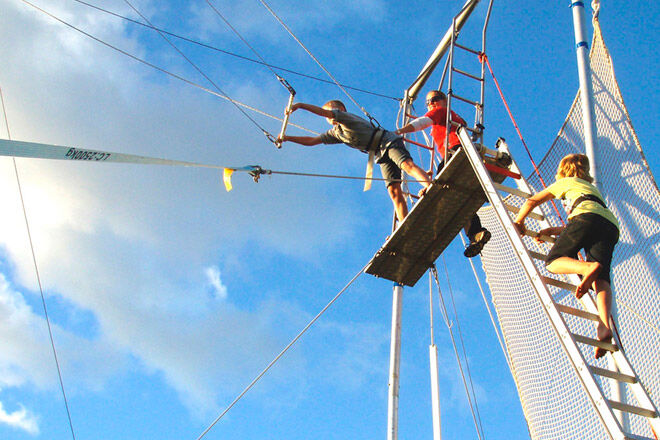 Dive into the Circus Arts school holiday program. With juggling, pyramids, low aerials, hula hoops, tight-wire and high flying trapeze, little acrobats can run away to the circus these holidays.
Circus Arts Gold Coast, various dates and times (dependent on class). Ages 5+. Various prices. Bookings essential.
6. Search, explore and connect!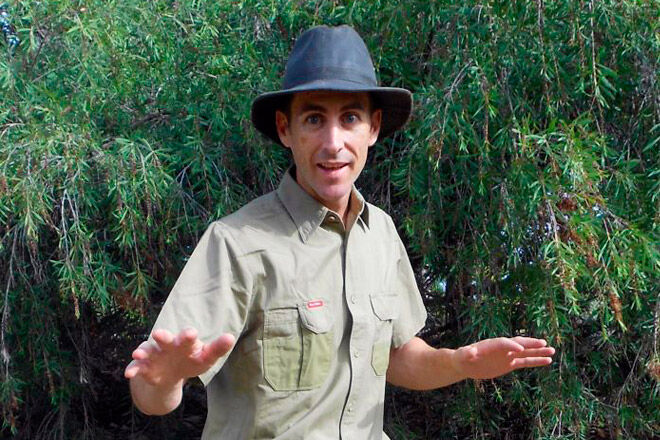 The Sparky Do Dah Mudgeeraba Natural Adventure is a fab way for kids to explore wetlands, open forest and parks, with games and activities along the way.
Hinterland Regional Park Mudgeeraba, June 29, 10am – 12 noon. Ages 5-10. Free. Bookings essential.
7. Bush rangers
Calling all Junior Rangers! Tykes bring along their Nature Play Passport (or get one on the day), then embark on an adventure to spot clues, find trails and solve missions.
David Fleay Wildlife Park, June 29 and July 7, 10:30am – 12:30pm. Ages 5-7. $15 (includes park entry fee). Limited spaces, bookings essential, call (07) 5576 2411.
8. Triple the fun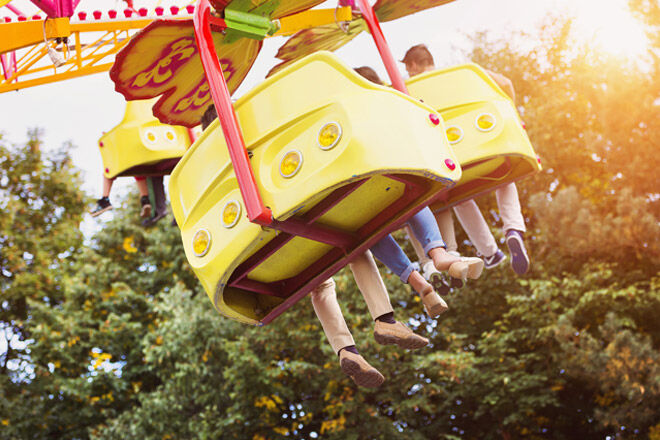 The Gold Coast is on-theme for theme parks! The 3 for 3 pass gives you entry to Warner Bros. Movie World, Sea World and Wet'n'Wild Gold Coast over 3 consecutive days these school hols. Buckle up and prepare for the ride!
Warner Bros. Movie World, Sea World and Wet'n'Wild Gold Coast, first visit by June 30, 2016. All ages. $89. Book here.
9. Eco Ranger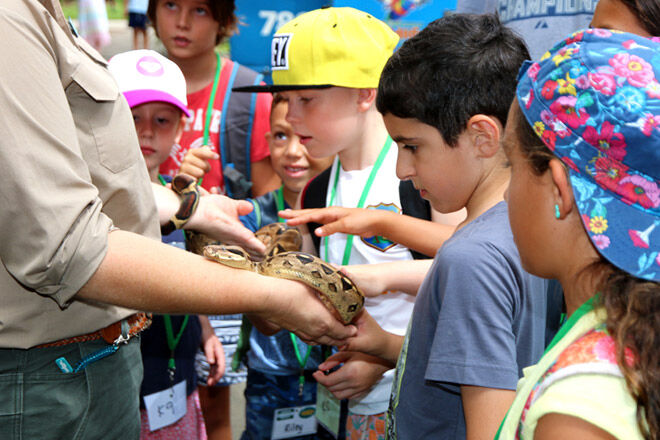 Your kidlet can put on their Eco Ranger hat for a day, meeting, feeding and learning about the animals living at Currumbin Wildlife Sanctuary. Conservation education is the aim of the game.
Currumbin Wildlife Sanctuary, July 4 – 8, 8:30am – 4pm. Ages 6-12. $60. Limited spaces, book here.
10. Mini-mite make-believe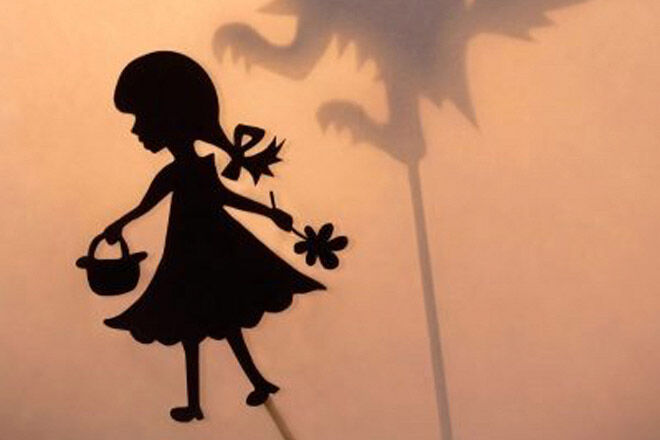 Once Upon A Time is a fairytale event for young thespians. With theatre games and arts activities, these workshops are a fantastical chance to tell stories and imagine up heroes and villains.
The Space, The Arts Centre Gold Coast, July 4 and 6, various times. Ages 5-10. Free. Limited spaces, bookings essential.
11. Coast through the holidays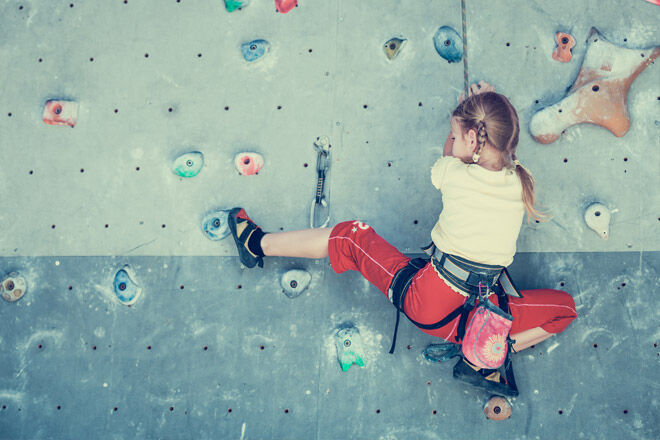 Coast Club is serving up awesome activities for older kids. With archery, canoeing, rock-climbing and more, it's all action!
Gold Coast Recreation Centre, June 30 – July 8, various times and activities. Ages 8+. Prices here. Limited places, register now.
12. A fairy party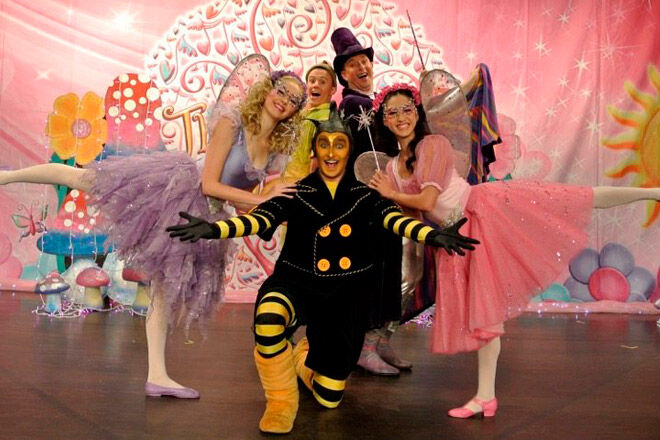 The Fairies are winging their way around Australia with their Let's Party tour, and Gold Coast fans are in for a treat. With song and dance, plus optional fairy dress-ups, this is a magical show for tots.
Robina Community Centre, July 5 at 11am. All ages. $27.50 (standard), $50 (premium, meet the fairies). Book tickets here.
13. To the moon and back
The Moon's a Balloon is a whimsical stage production that celebrates balloons (hooray!), play and friendship. With music, lights and digital imagery, it's an eye-popping event for young'uns.
Arts Theatre, The Arts Centre Gold Coast, July 7, 6pm and July 8, 10am and 2pm. Ages 3-8. $22.50 (single), $69 (2 adults, 2 kids). Book here.
14. Take to the skies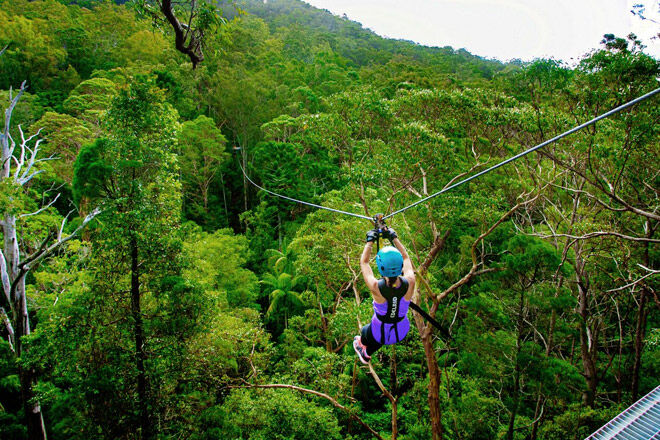 These holidays, junior daredevils can fly through the trees with the new Canyon Flyer Zipline. Australia's largest zipline canopy tour has just opened at Thunderbird Park and it looks awesome!
Thunderbird Park, Fridays, Saturdays and Sundays, 9am and 1pm. Ages 7+, must weigh 40kg+. $120 (adult), $100 (child). Book here.
15. Get active
The Active & Healthy School Holiday Program will warm up little bodies this Winter break. Stay tuned from June 23, 2016 for lots of fun (and mostly free) activities.