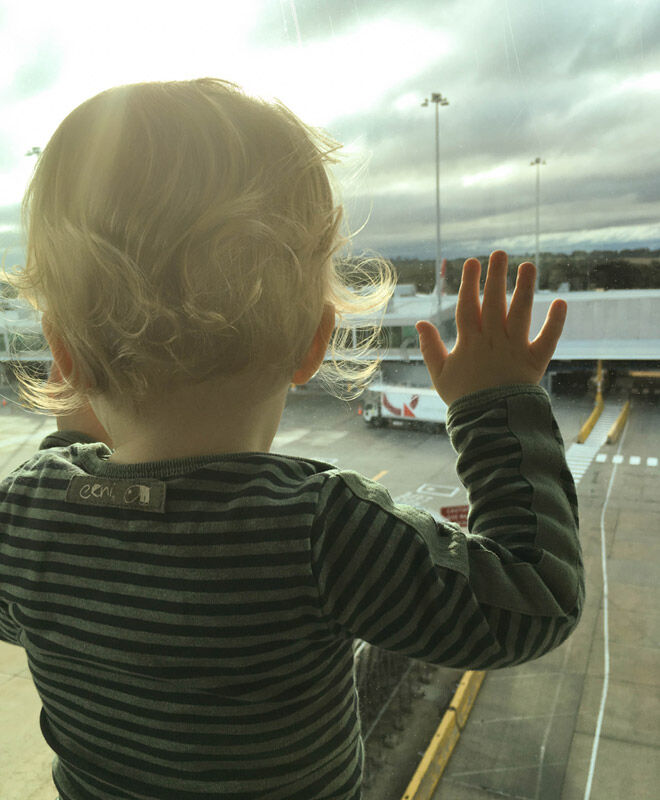 Our Features Editor, Kate, has just returned from her first family holiday. Yippee! Of course, we all wanted to see photos, so Kate used Shoebox Timeline to show us all her adventures.
I recently went on my first BIG family holiday with my husband and 18 month old son. Sure, we had done trips interstate to see family. Or driven an hour out of town to get away from the city for a weekend. But this was the big one. Overseas. Hello California!
We created so many incredible family memories together – moments I will treasure forever. So when I got home, I wanted to make sure that the photos I had taken were organised and, importantly, safe for the years of nostalgic reminiscing ahead. And, of course, they needed to be shareable with excitable grandparents, friends and MGV colleagues.
So, I turned to Shoebox Timeline and their fantastic new photo app. My photos are now organised, secure and presented beautifully. It was so super simple to do.
Anyone for a slide night?
My California timeline
One of my favourite features is the Timeline, which allows you to organise important events in a chronological order. I created a California timeline – it's like a snapshot of our holiday.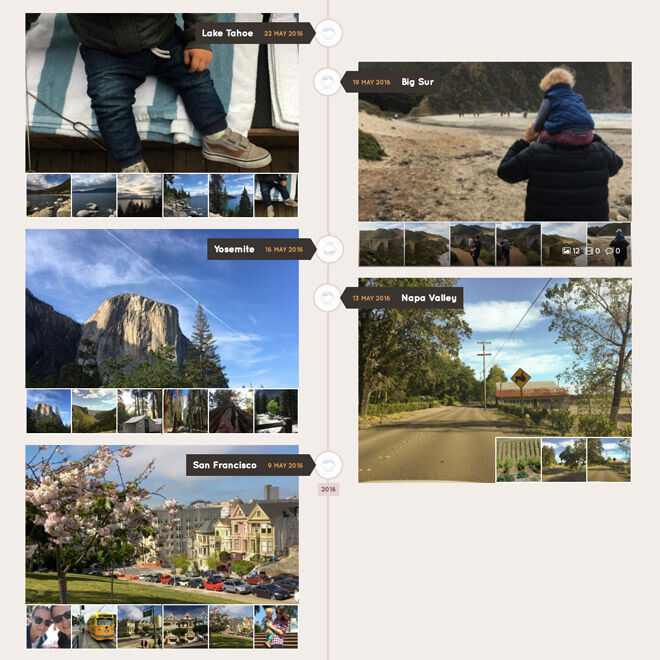 Events
On my Timeline, I added all of our major stops along the way as Events. While it can't capture the (approximately) one bazillion renditions of Incy Wincy Spider we sang as we travelled, this feature does an amazing job of organising your photos in a really beautiful way.
Each Event becomes a gorgeous online photo album. Not only are the photos arranged in a really smart way, but you feel proud sharing them because they look so gorgeous!

Slides
When you take someone's grandchild out of the country, you get a lot of requests for photos. So I created a slideshow which has been a massive hit with the grandparents. It is a fun and easy way to display your favourite shots.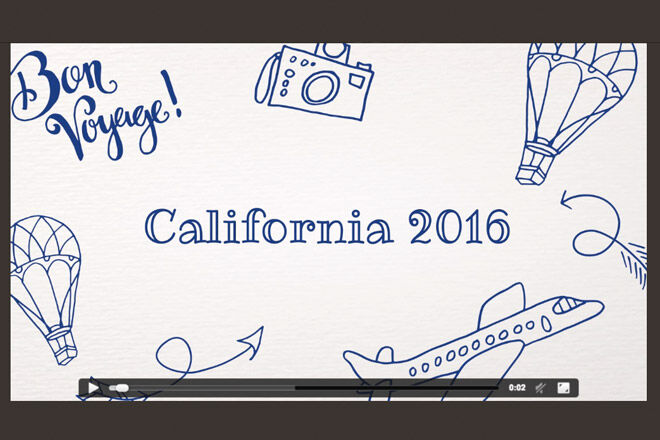 I used the pre-loaded Bon Voyage template, because – aside from the obvious travel connection – I liked the cute squiggly background.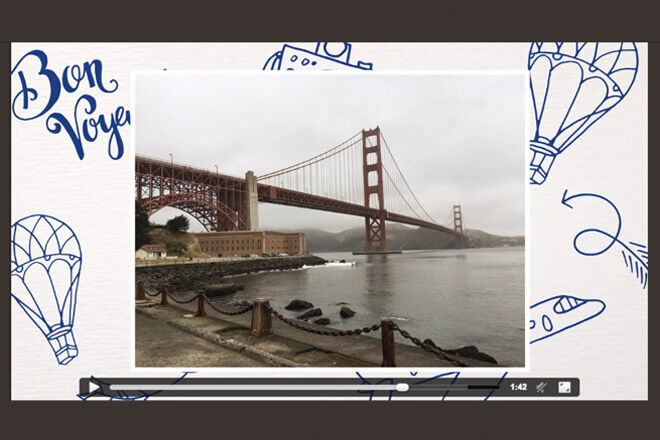 You can even add music. All you need is some popcorn and you have yourself a slide night!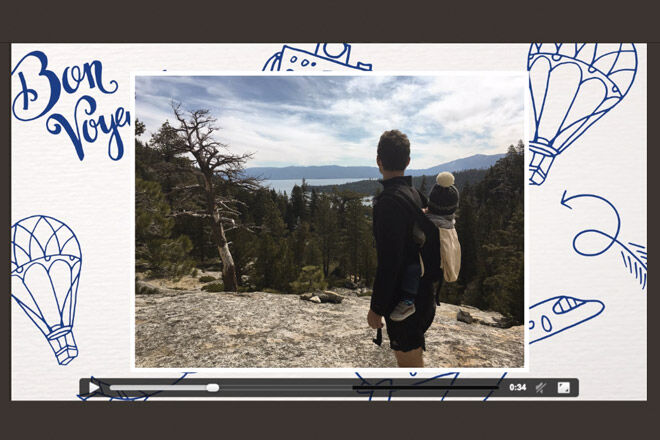 I can imagine using Shoebox Timeline for all sorts of things in the future – birthday parties, family weddings, Christmas – all our important family events. And right now? I love being able to just gaze at my Timeline and imagine myself back on the shores of Lake Tahoe.
(This post is sponsored by Shoebox Timeline.)