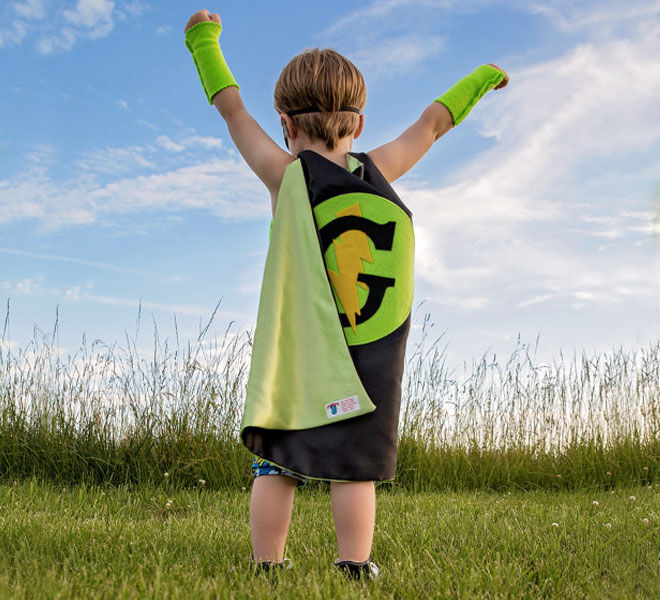 Is it a bird, is it a plane, no it's the coolest kids' costume this side of Metropolis!
Pip and Bean's personalised capes are handmade for superhero play. Emblazoned with your kiddo's name, each cape combines the powers of good (reversible satin, nine different colour choices and a zappy lightning bolt) to fight boredom and take super style to the streets. It's up, up and away for role-play today!
Power-up with a personalised cape from Pip and Bean.