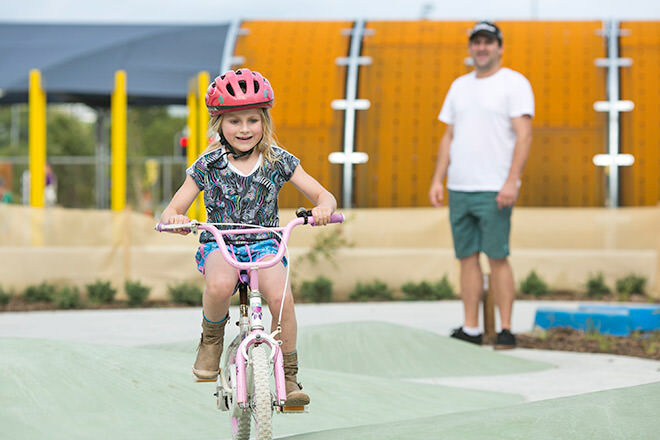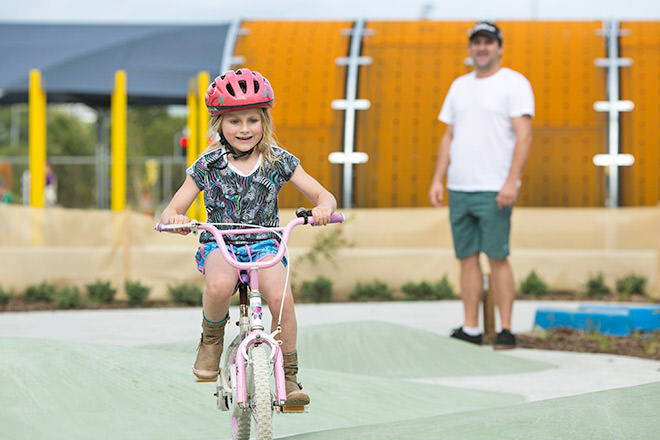 Teaching your child to ride for the first time is one of those golden parenting moments. Seeing them take off on their balance bike or pedal bike, with those little legs pedalling madly, is just something special.
But getting to that point takes lots of practise. And having somewhere safe to practice becomes your number one priority. That is when parks with bike tracks become your new favourite place to hang.
We have taken a look at the parks in Sydney and put together a list of the eight best bike tracks for beginners taking to two wheels for the first time. Buckle up those helmets and get going. Lycra is optional.
Perfect for beginners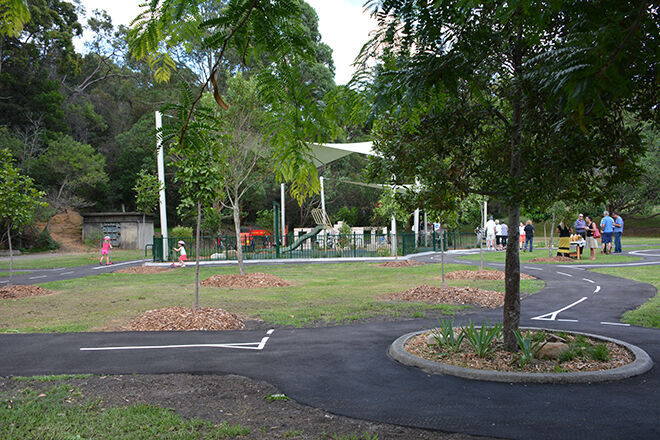 Beep Beep! This educational bike track is perfect for kids who are just starting out on two wheels. Just like the roads we drive on, there are stop signs, roundabouts and pedestrian crossings. The track incorporates a mini village with a row of shops, a service station and a fire station.
Not only will your budding Cadel get some great practice, but this kid-sized metropolis will spark those brilliant imaginations for some wonderful play.
Brightmore Reserve, Young Street, Cremorne NSW 2090
Sunday Funday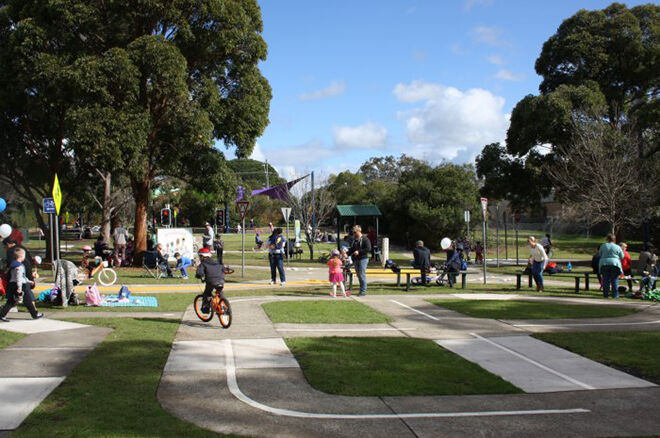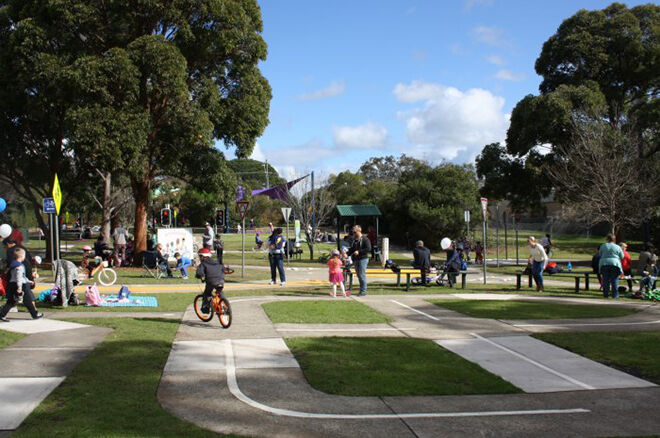 Open only on Sundays and in school holidays, the Bicycle Education and Road Safety Centre is a must visit for those learning to ride. There's a junior track that is ideal for toddlers and a main circuit with street signs and traffic lights to navigate.
Once you are done with the riding there is plenty of space for to re-fuel the legs with a picnic lunch.
King Street, Campbelltown NSW 2560 (02) 4646 4376
Just like the real deal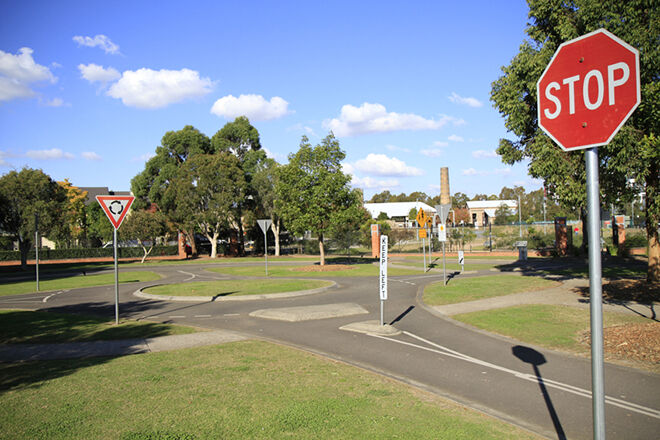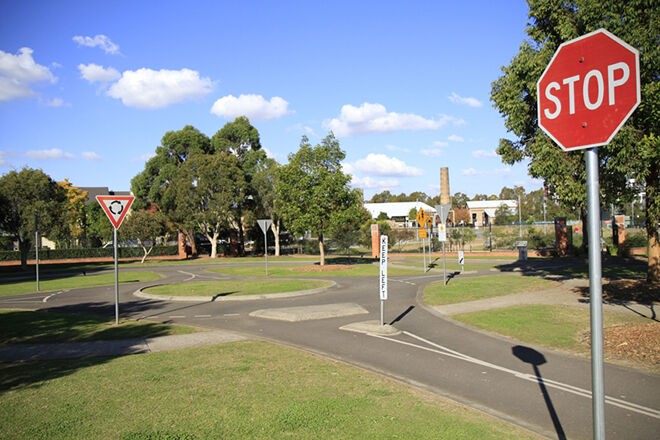 Ramp up the RPMs at this fantastic track in Holroyd Gardens, Merryvale. At first glance, you might think you're letting your kiddos loose on the road, but this ultra realistic path gives them the chance to navigate roundabouts, pedestrian crossings and speed humps. Fun and educational – winning!
Holroyd Gardens, Cnr Walpole and Pitt Streets, Merrylands NSW 2160
(Image via Screen Central)
Rail trail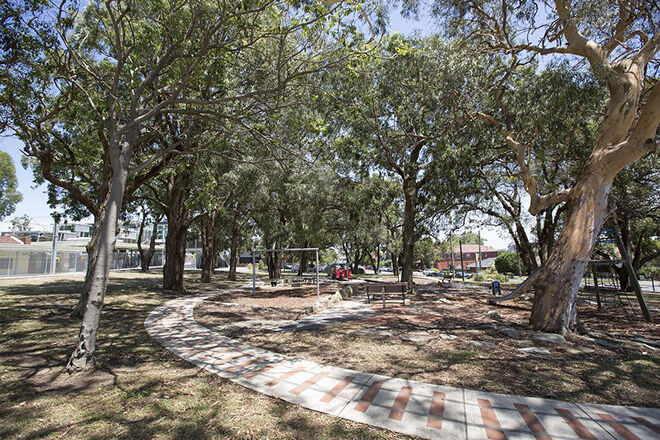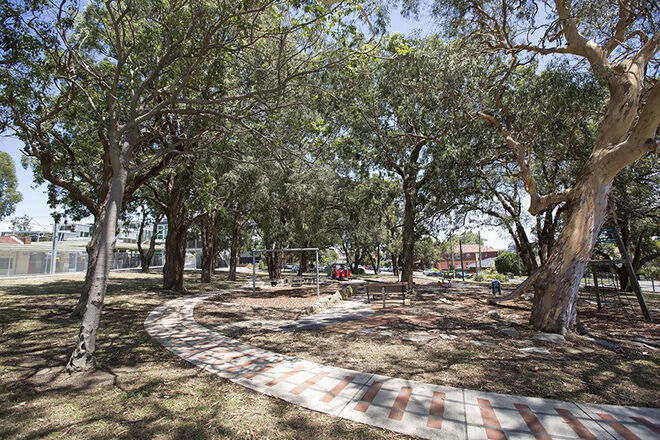 Attention: parents of train-loving tykes, this one is for you. With painted train tracks, this bike path in Woolooware will see your kiddos building up a head of cycling steam and leaving the station. Which, conveniently, is right next to the bike path.
Your kids can learn to ride on the tracks while watching the trains go clickety-clack. The bike path is flat and easy to ride, making it perfect for first-time bikers or scooter-ers.
Hagger Park 14/20 Denman Avenue, Woolooware NSW 2230
Water views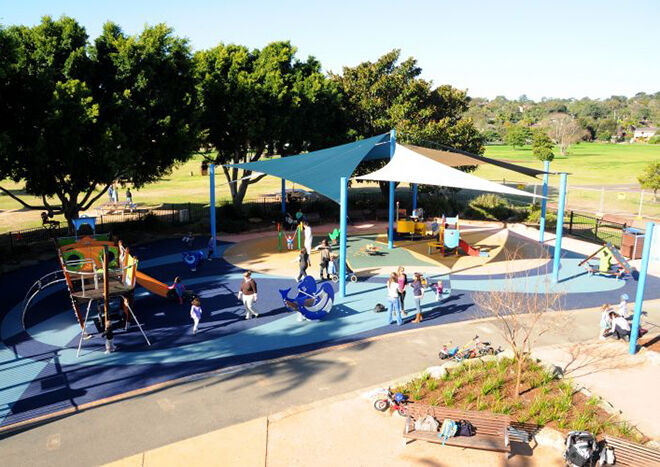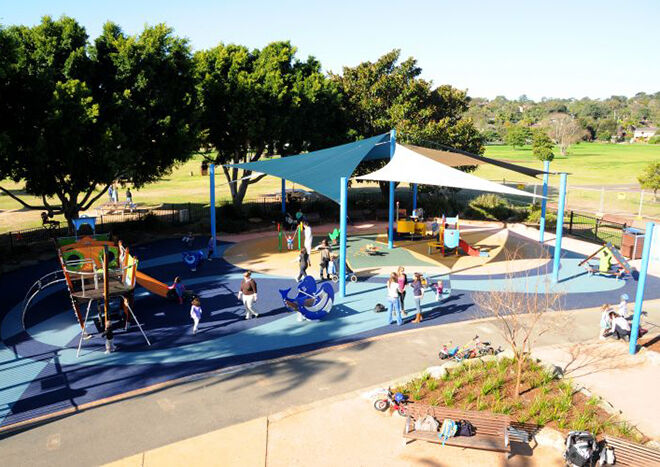 Bike track + coffee + water view = parent and child heaven. If this sounds like your cup of… coffee, then you should head down to Winnererremy Bay park in Mona Vale. The safe and easy bike track is perfect for fledgling speed demons and the nearby Flying Fox cafe offers up the caffeine hit. With a playground close by, this might be the perfect day out.
Winnererremy Bay, Mona Street (next to Pittwater High School) Mona Vale 2103
Sydney's finest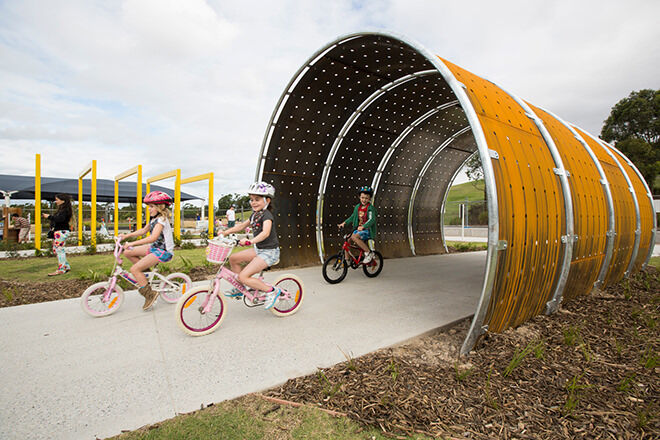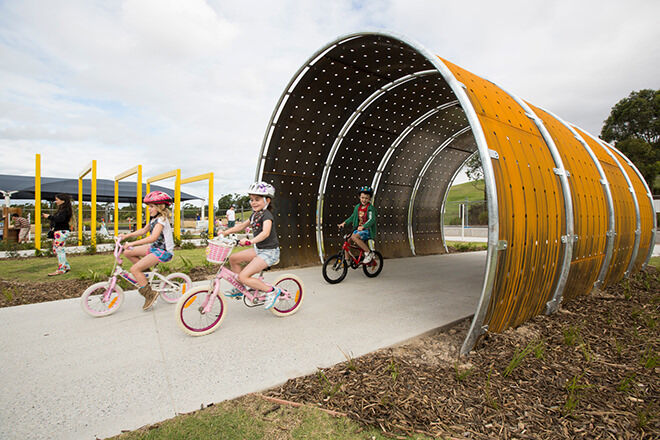 Unleash the pedal power at Sydney Park. Opened in November 2015, this park may be the ultimate riding experience for your young velocipedist. Whether on the scooter or the bike, the wide lanes are perfect for those who are starting out.
The Sydney Cycle Centre also offers free balance bike lessons every Saturday – a great way to learn the right way to get cruisin'.
Sydney Park, Sydney Park Road, St Peters NSW 2044 (02) 9265 9333
A ride through the trees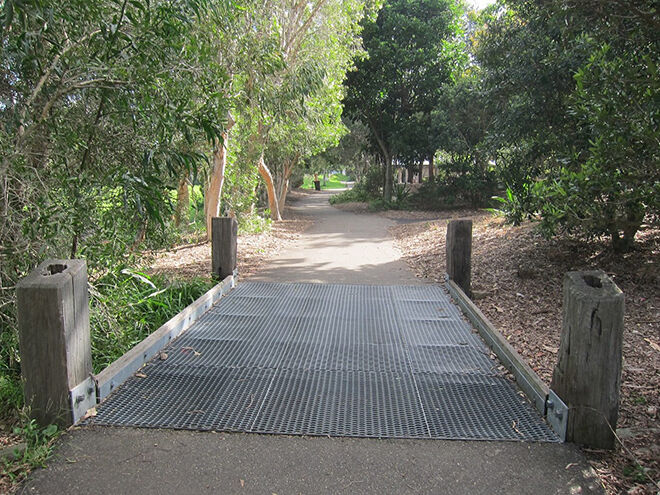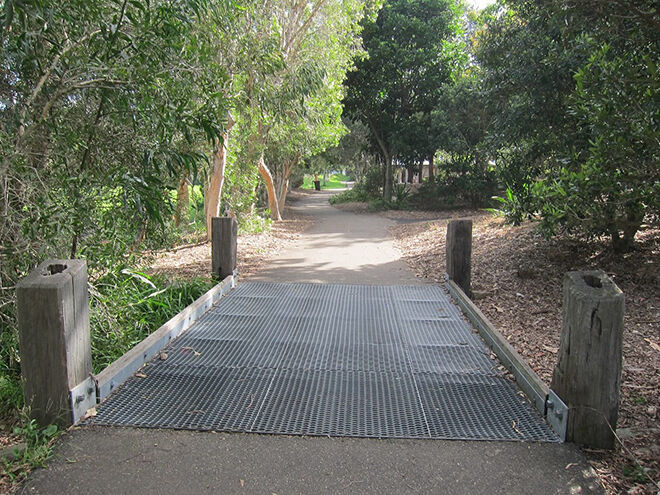 If your cycling style is more mountain than road, then try Hallstrom Park in Willoughby. This bike track through the trees is nice and simple and won't be too scary for first-time riders and is known by the locals as a great place to go scooting.
The wavy bridge and mini road signs add to the fun and there is lots of lovely green grass nearby for a picnic lunch with your hungry riders.
Hallstrom Park, Small Street, Willoughby 2068
Get your L plates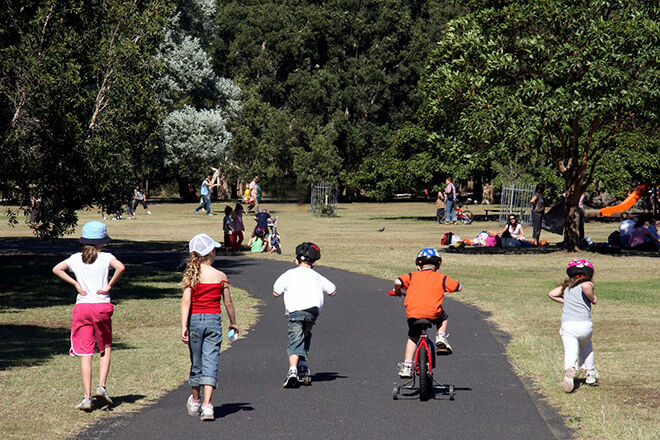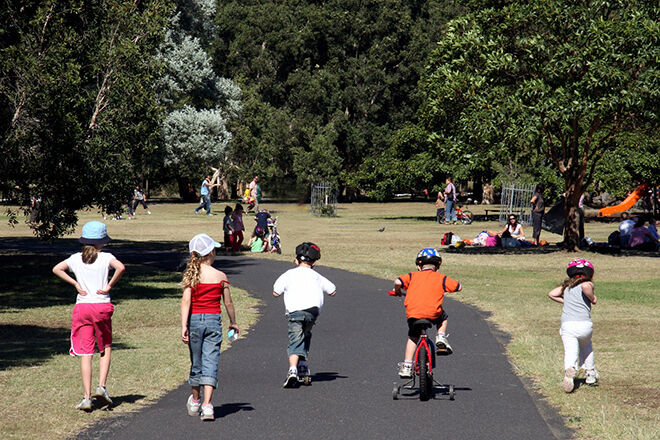 Don the yellow jersey and head to Centennial Park for a great bike track for learners. With a big, flat, one-way loop, the kids can just keep going round and round 'til they get the hang of their new wheels.
The path is also nice and wide, so wobbly riders plenty of space to move around. And when little legs are all pedalled out, you can visit the nearby play equipment.
Keep an eye out for upgrades coming in 2016!
Fearnley Grounds, Grand Drive, Centennial Park 2021