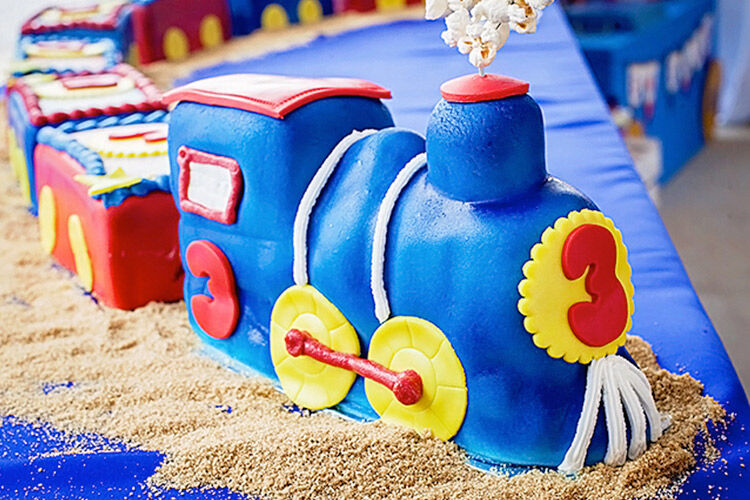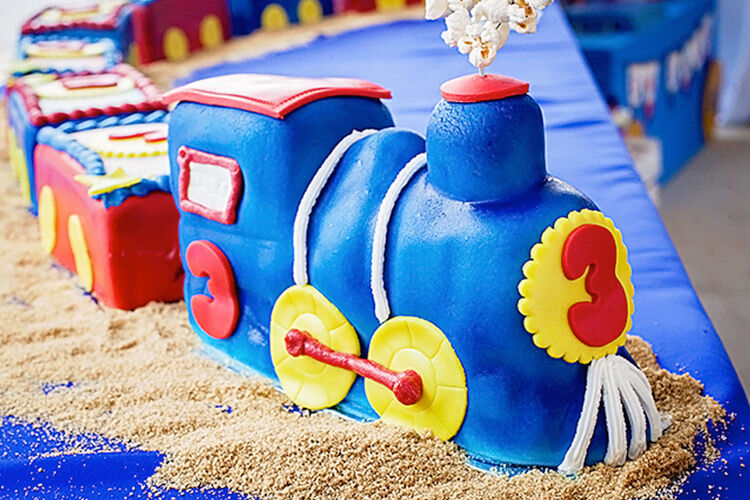 When it comes to birthday cake requests, the train cake must surely be amongst the most popular. Whether steam-powered or diesel, it is rare to meet a child who isn't loco for locomotives. So it only makes sense to feature the train cakes in our latest cakespiration.
We put it out to the Mum's Grapevine community to share some of your train cake creations and you did not disappoint! From fondant covered fancies, to multi-level masterpieces we were absolutely blown away. Thomas would be proud.
To your baking marvels, we have added some of our favourites from the web. From train-toppers to cupcakes, there's something for everyone. So please enjoy these 28 train cakes to inspire your train-crazy kiddo's next birthday bash.
Thomas, James and Percy!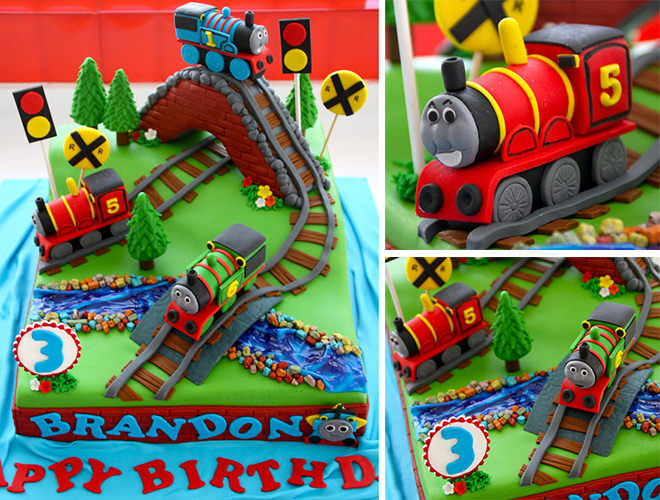 Thomas, Percy and James are all ready to celebrate! (via Celebrate with Cake!)
Smoking hot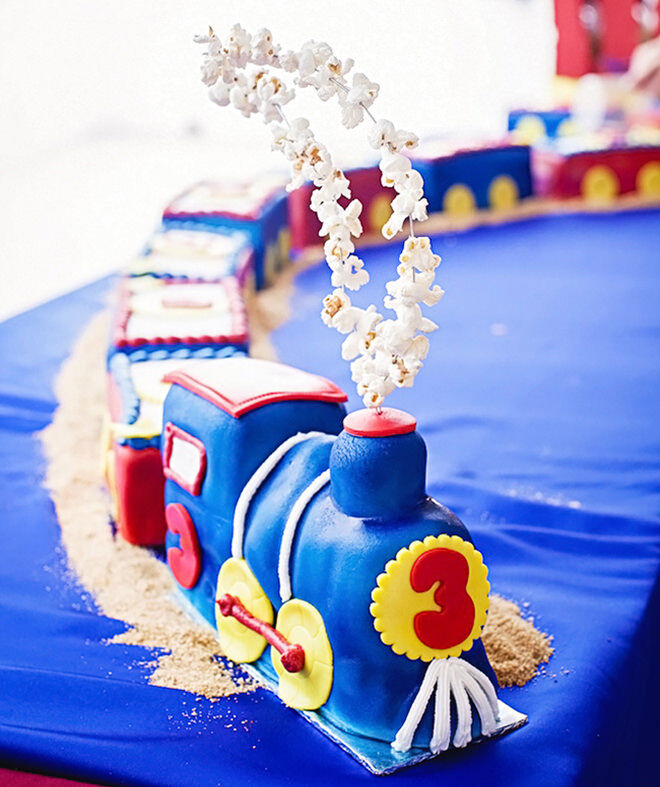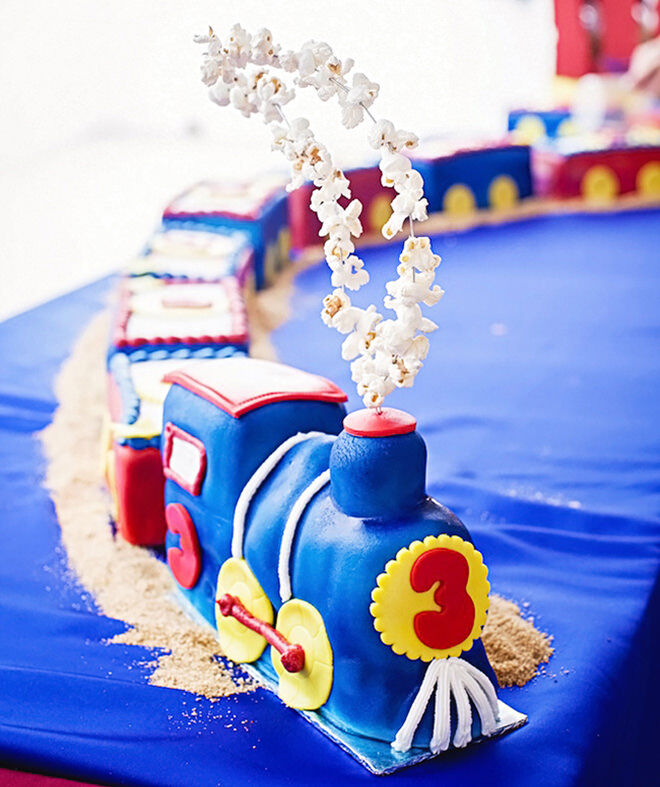 The train carriages on this cake spell out the birthday boy's name – cute! (via The Chickabug Blog)
Clickety clack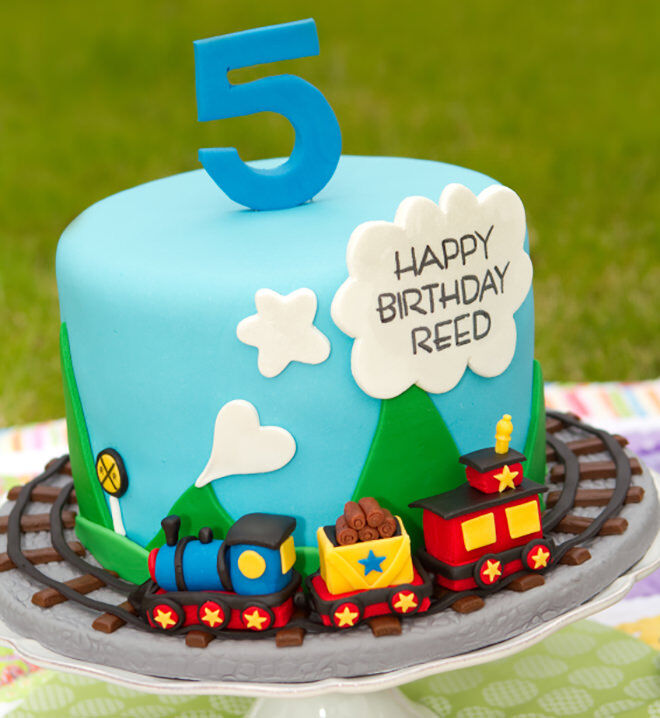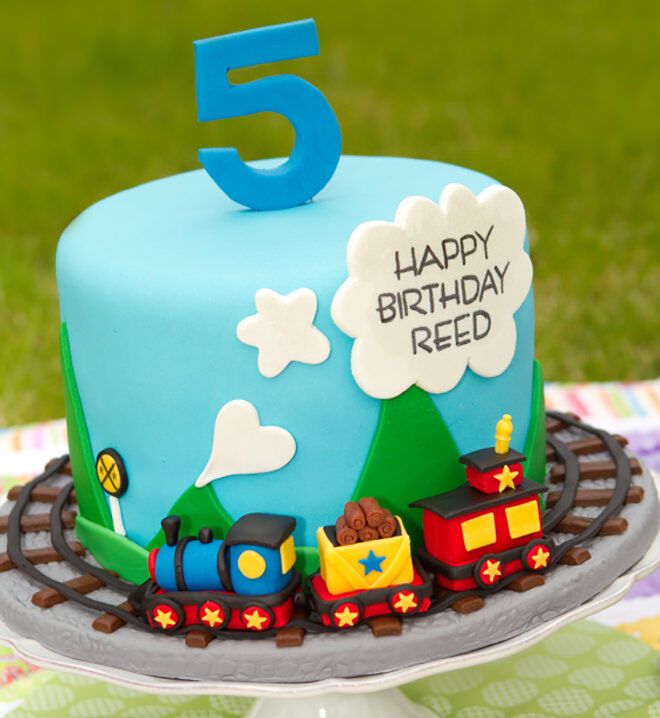 Keep the cake pretty simple and add the train to the outside – brilliant! (via Love to Know Kids)
Amazing detail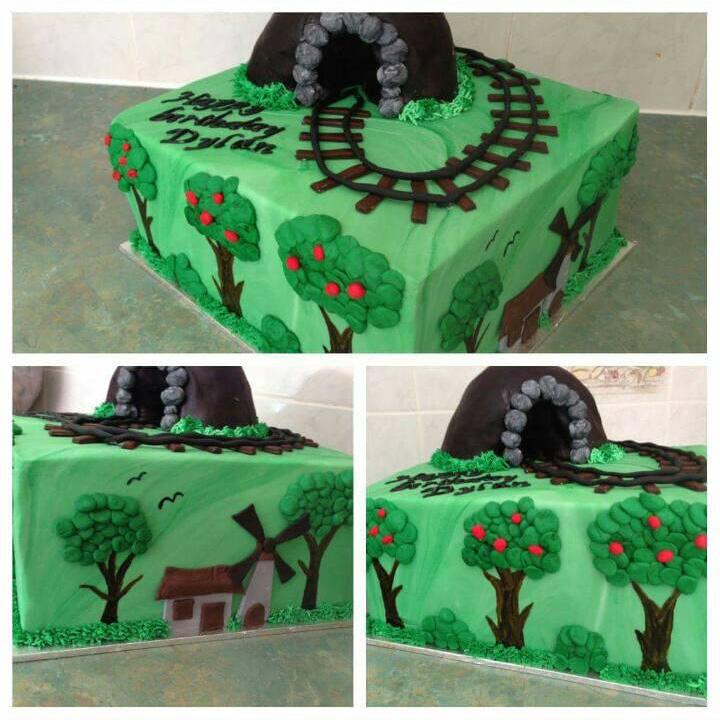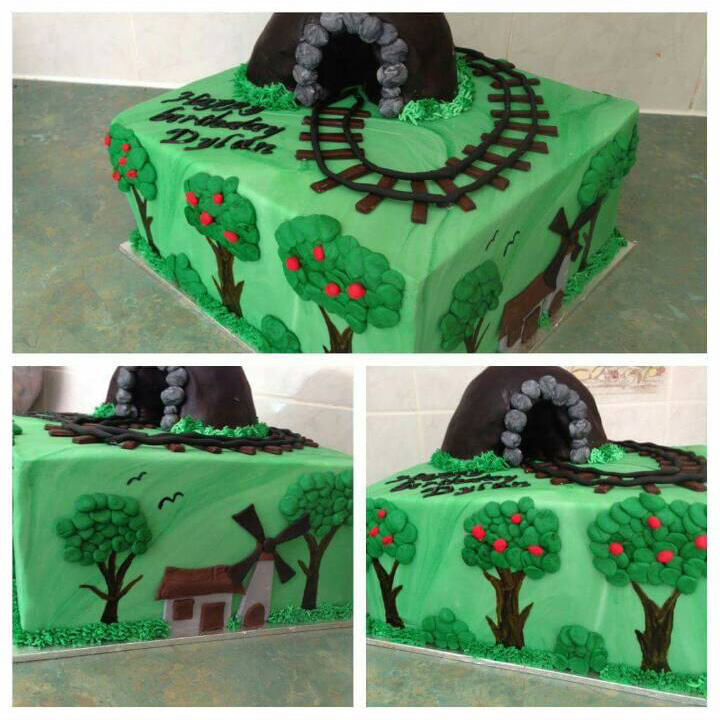 Apples in the trees and a windmill! Amazing! (via Mum's Grapevine Facebook member L. McCarthy)
The big one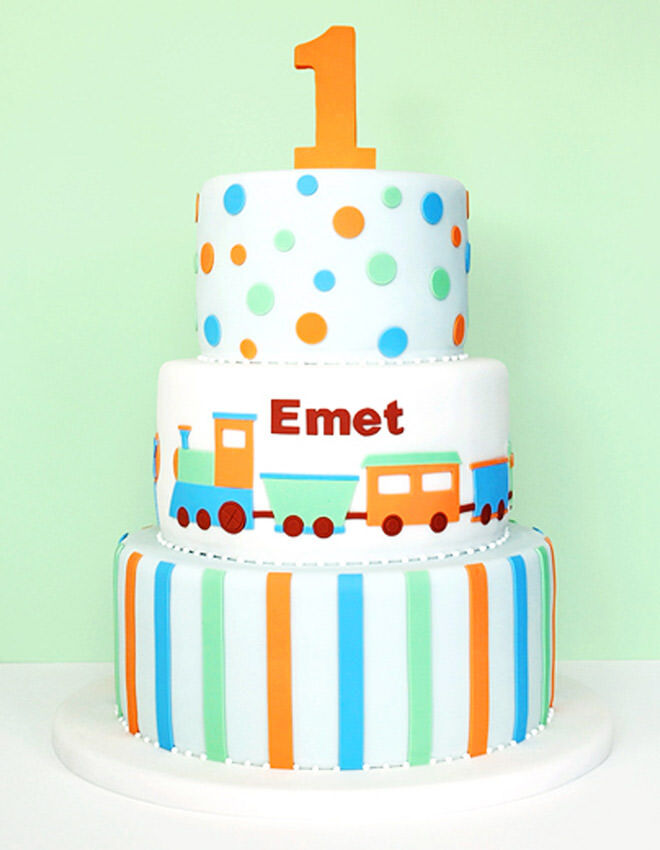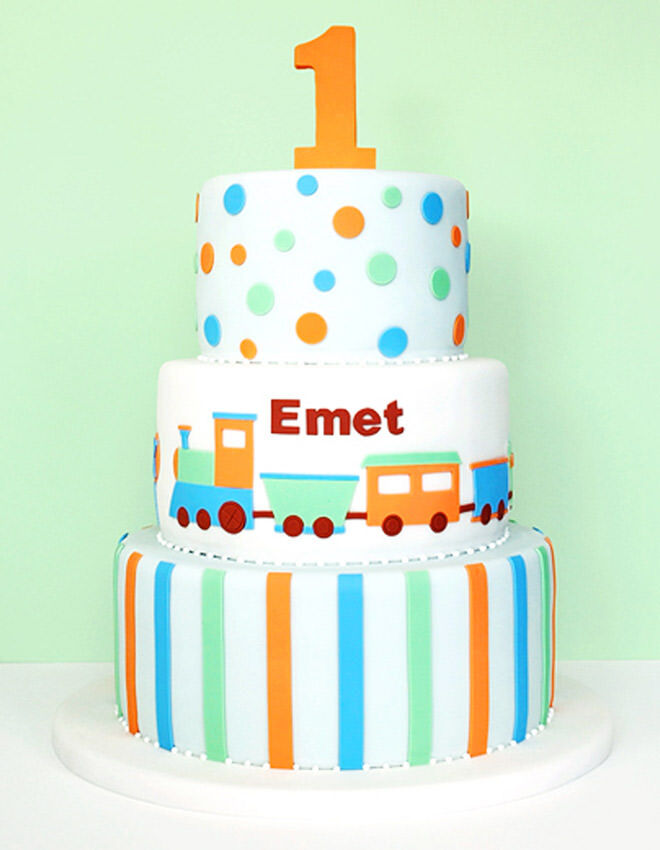 If you fancy your skills with fondant, this cake is a stunner. (via Eat Cake Be Merry)
Five reasons to love a train cake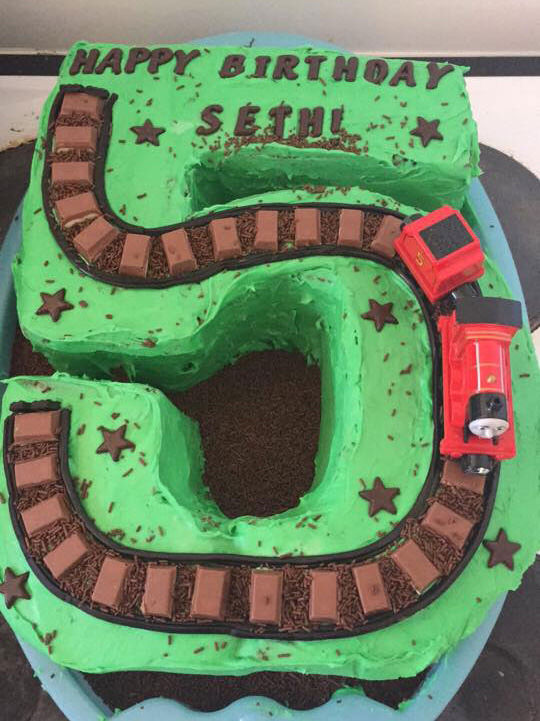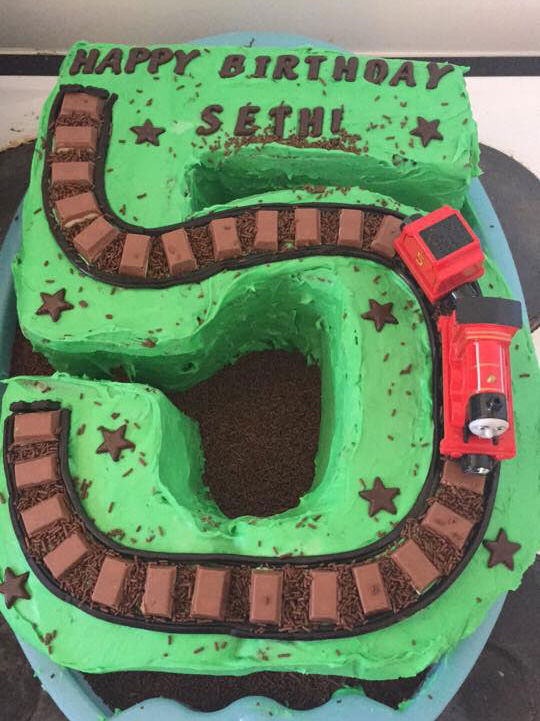 Two classics combine – the number cake and the train cake. (via Mum's Grapevine Facebook member M. Austin-Crack)
Sweet and speedy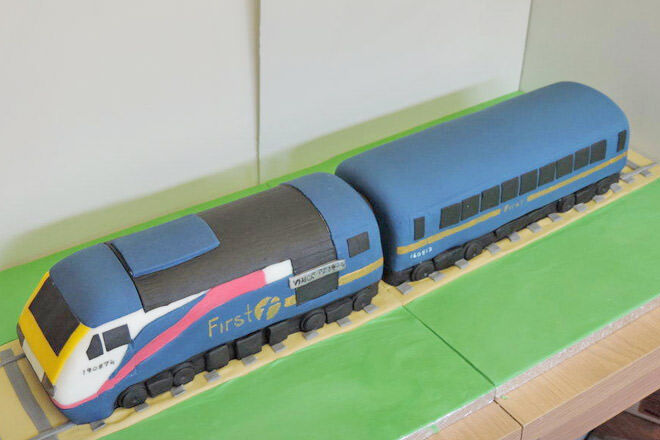 Steam trains tend to take centre-cake stage, but this diesel number is super sleek.(via Cakes Decor)
Toot toot topper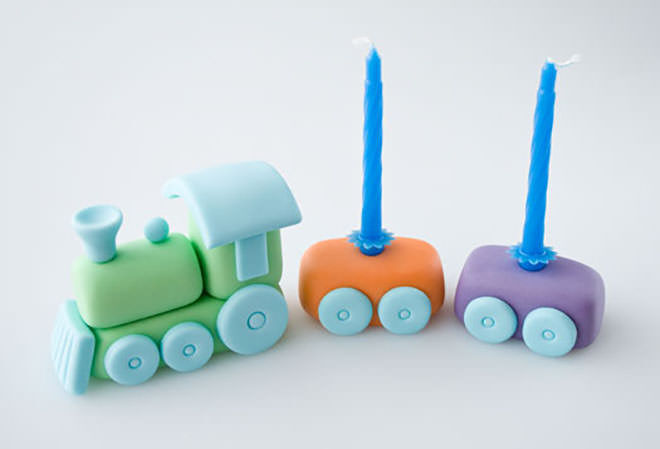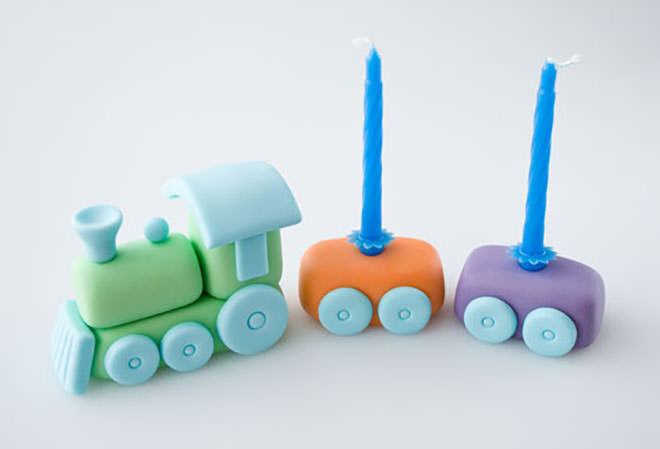 With these detailed step-by-step instructions you can create your own cute train cake topper. (via Cake Journal)
Colourful cupcakes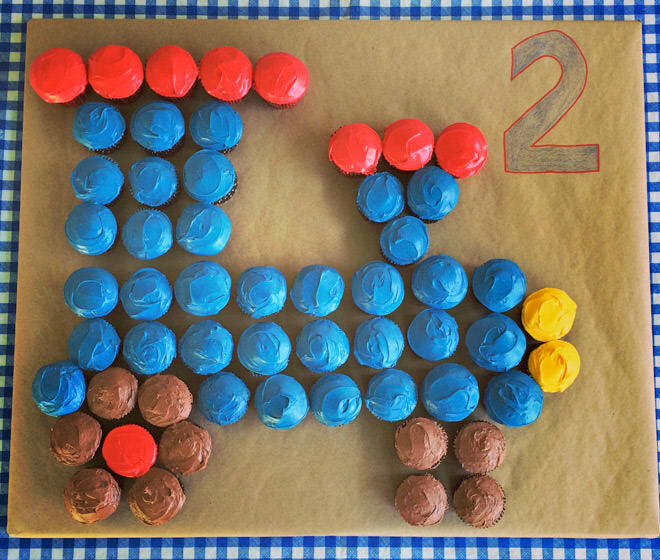 Cupcakes for all with this clever train-shaped arrangement! (via Pinterest)
Terrific Thomas!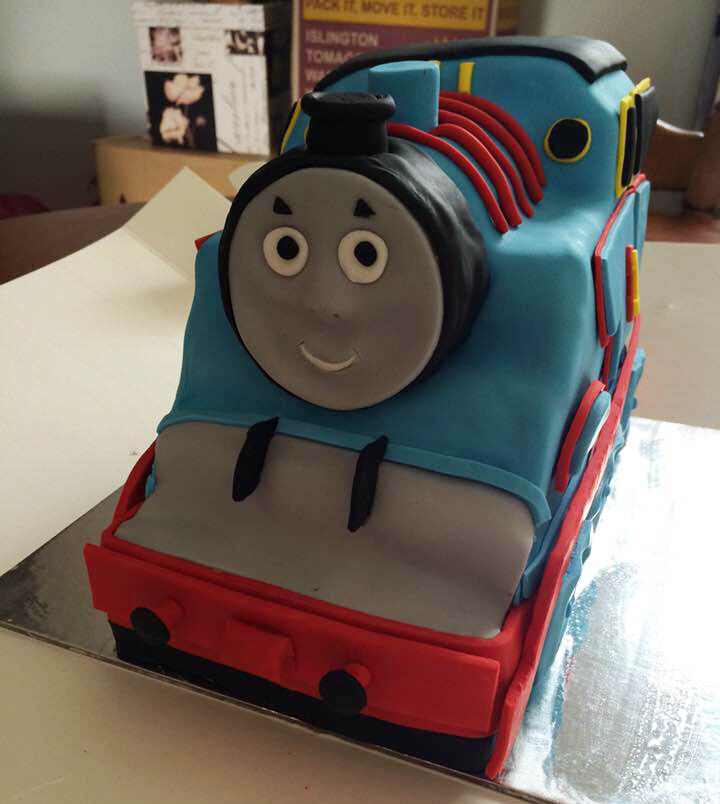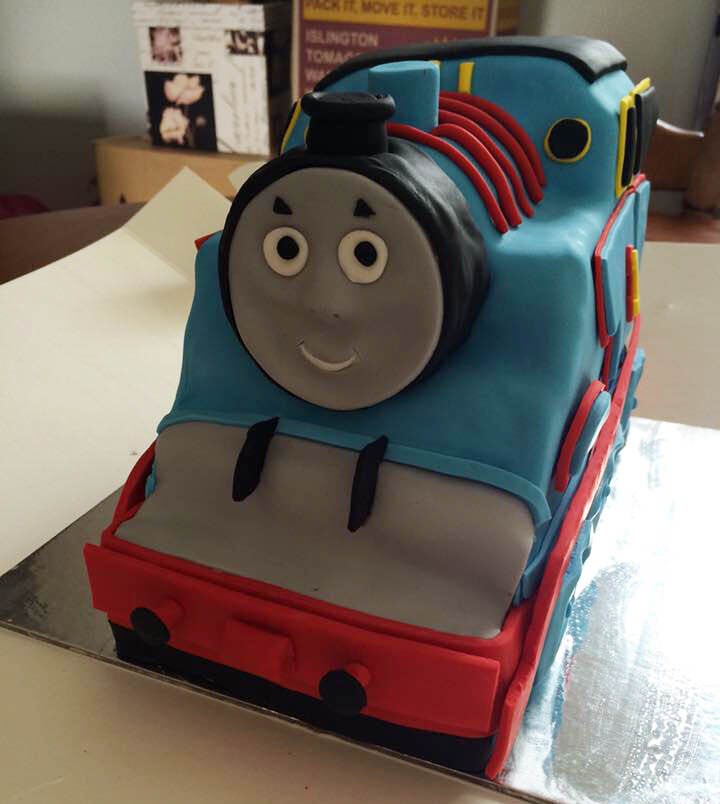 A top-notch Thomas cake. He looks like he chugged straight off of the television screen! (via Mum's Grapevine Facebook member T. Marshall)
Cupcakes at the station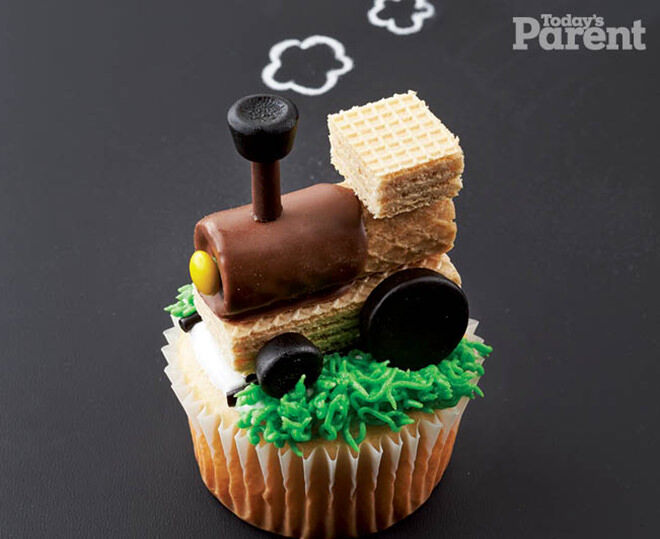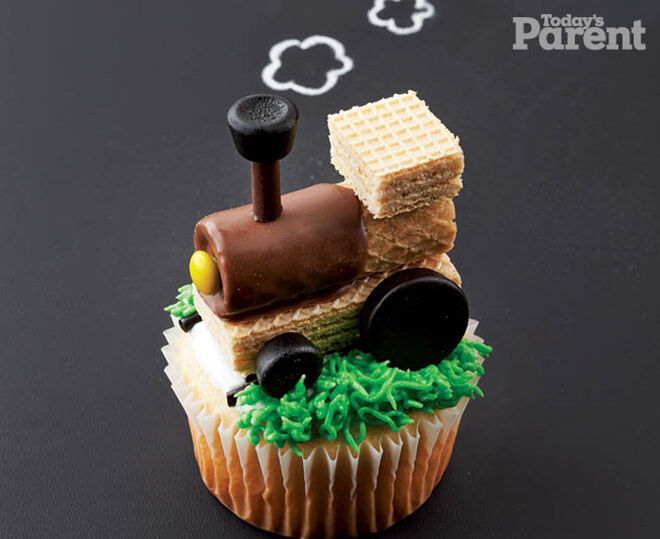 These cupcakes will make your guests toot toot with excitement! (Photo by Erik Putz via Today's Parents)
Thomas leads the way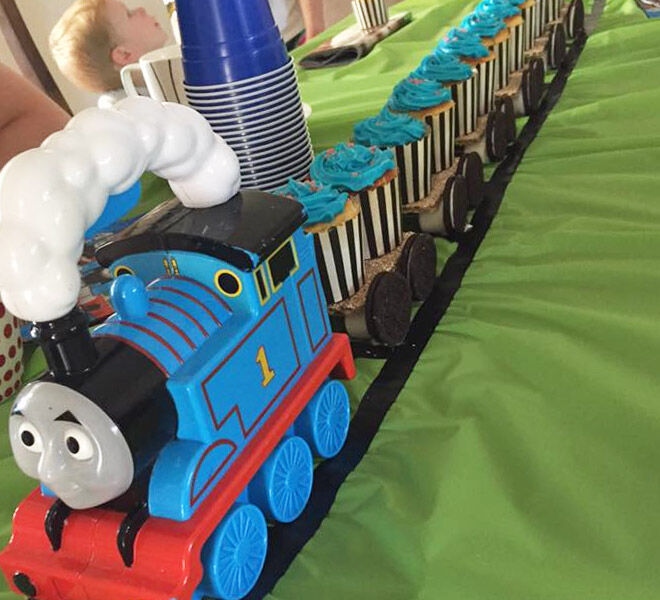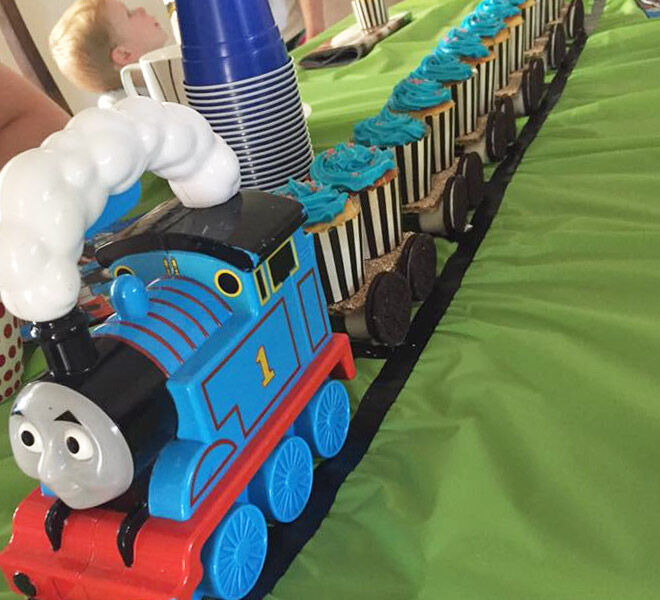 This clever mama created a delicious trail of cupcake carriages behind a Thomas toy – simple and very effective! (via Mum's Grapevine Facebook member T. Simko)
All aboard the lolly loco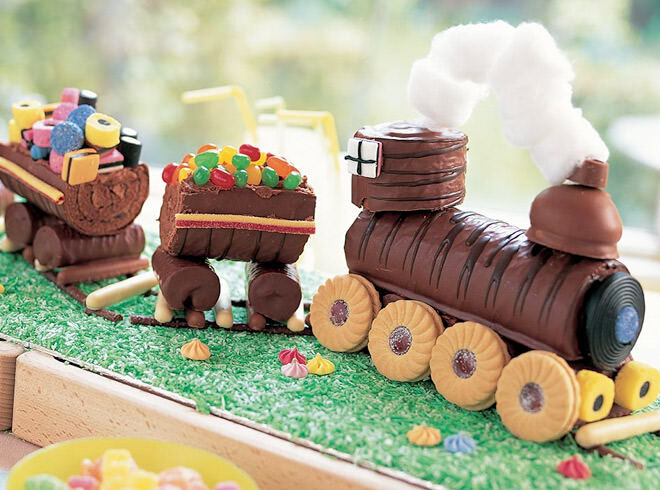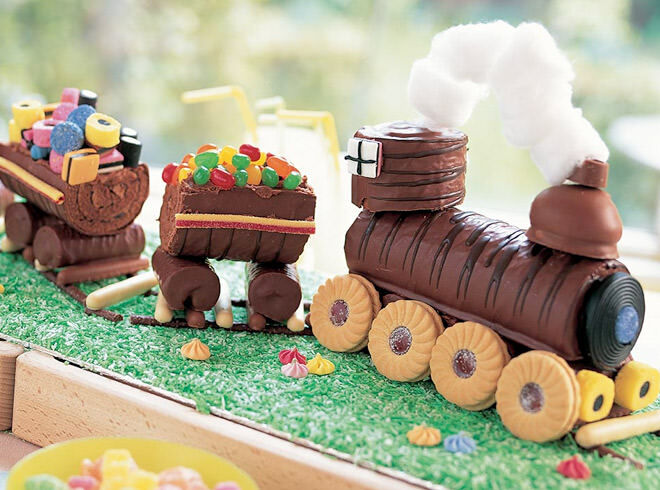 For the baking-shy, you can make this train cake from shop bought swiss rolls and a yummy selection of biscuits and lollies. Yum! (via Annabel Karmel)
Three layer – wow!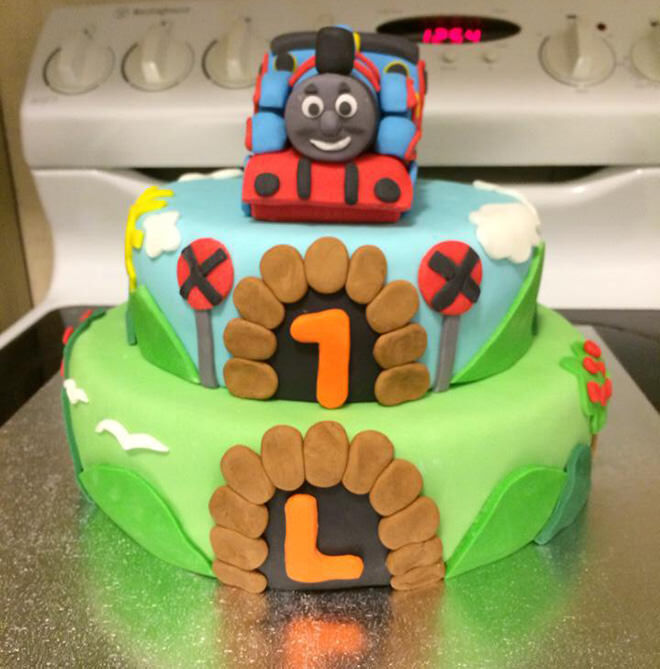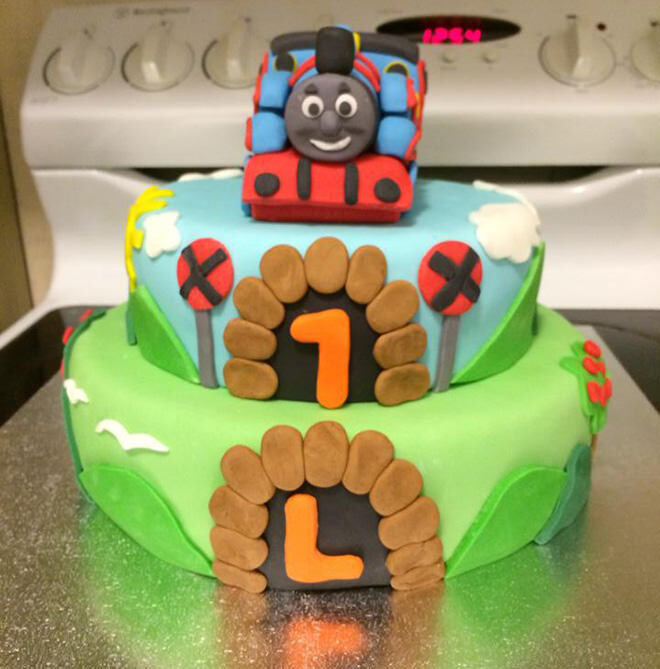 An incredible three-layered wonder for this mini train fan. (via Mum's Grapevine Facebook member M. Smith)
All about the glam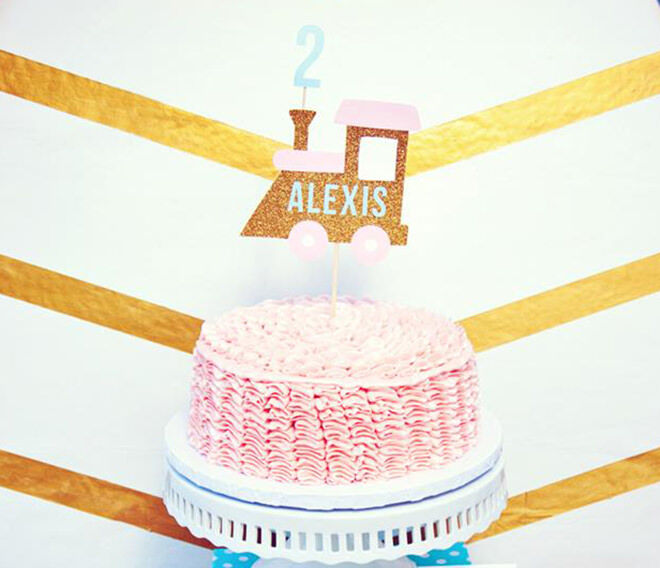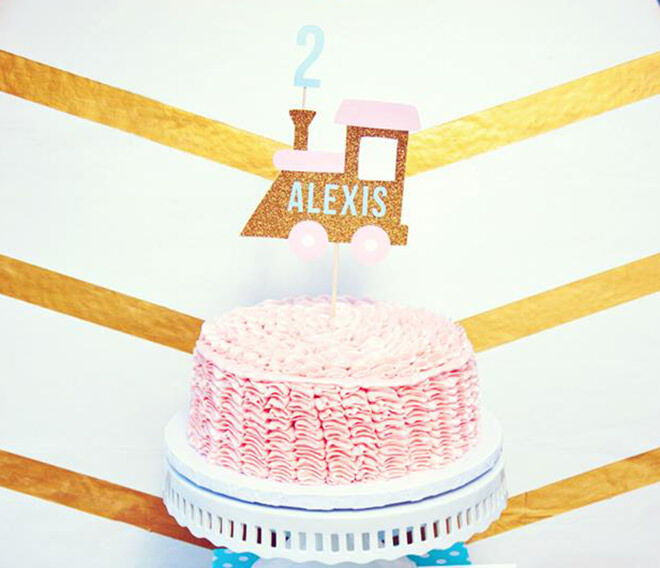 Trains don't have to be about diesel and steam, they can be pink and glam! Plus the cake topper makes for a super easy train-themed touch. (via Kara's Party Ideas)
Coming through!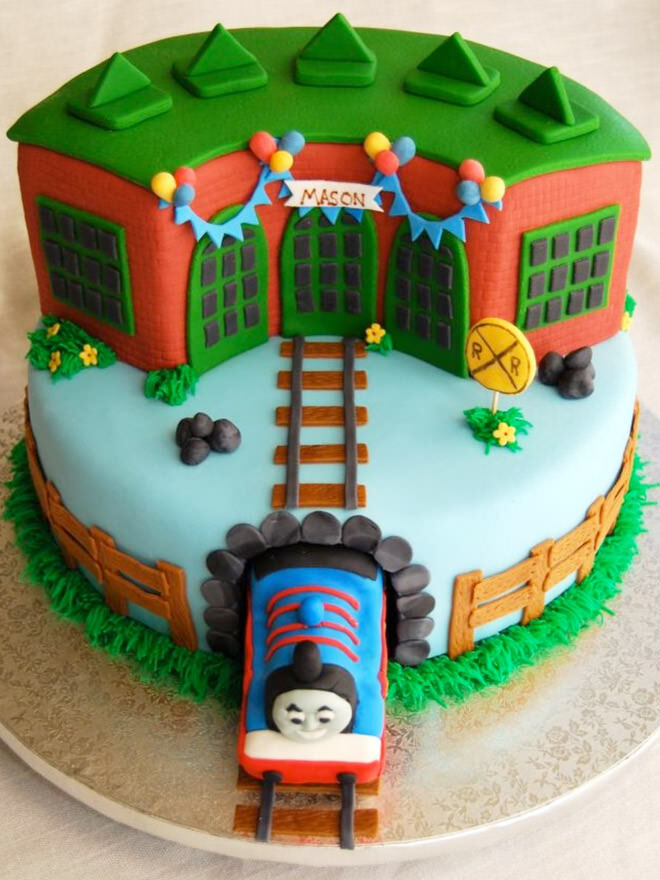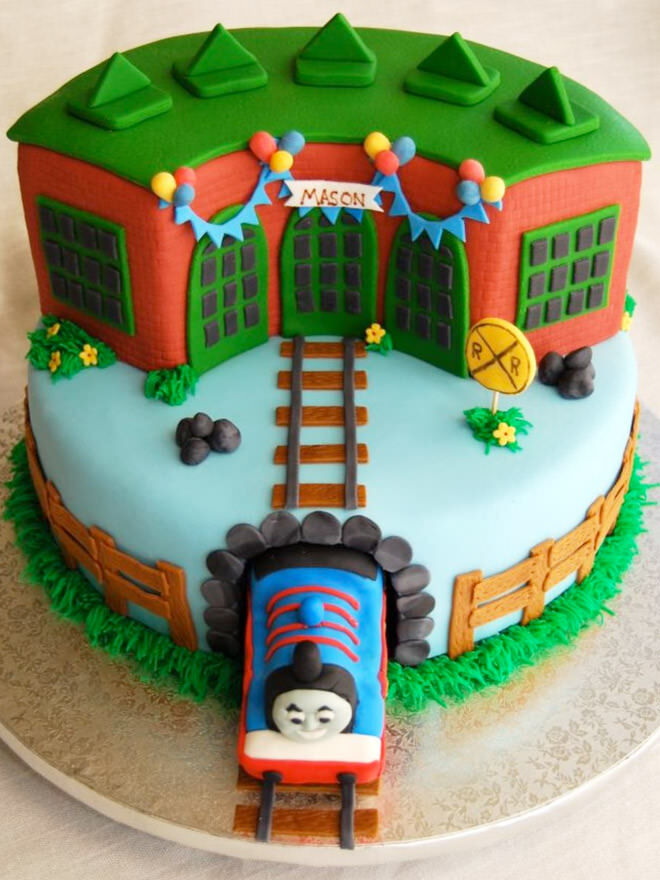 The detail on this cake is amazing – bricks and bunting, oh my! (via Cake Central)
Toot two-ot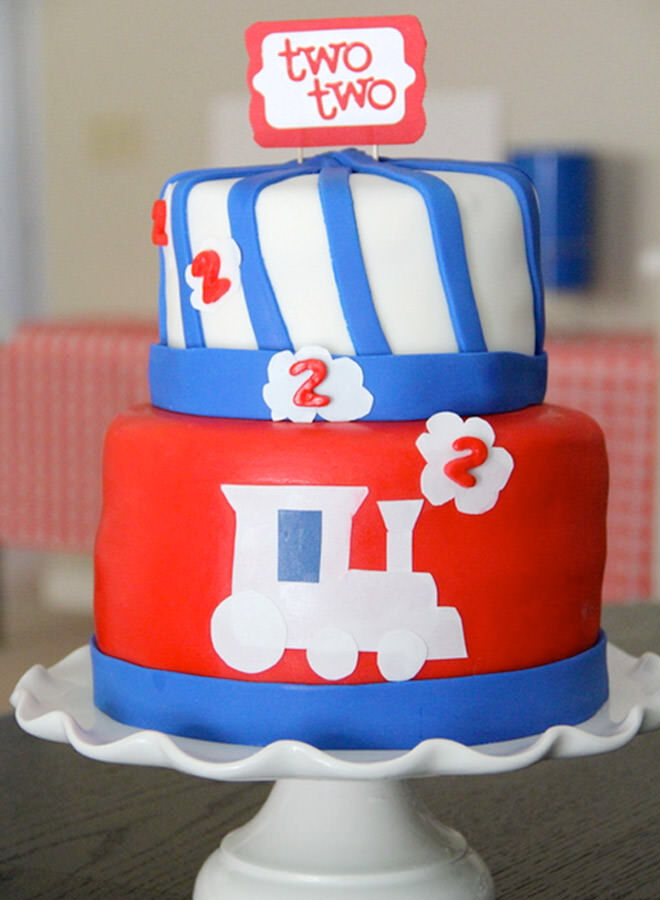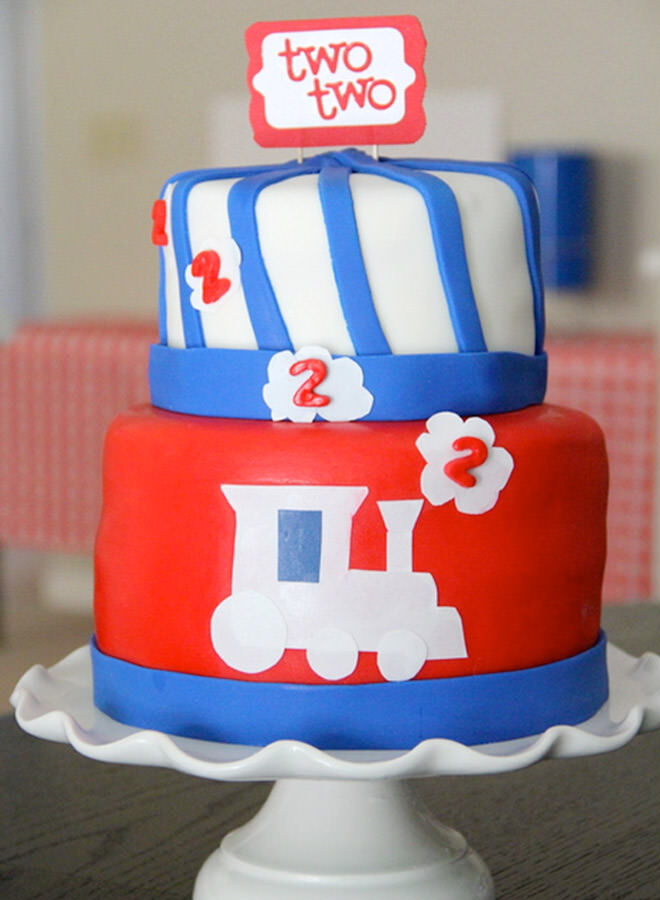 This red, white and blue beauty is two cute. (via Eating in the Shower)
Thomas meets Jurassic Park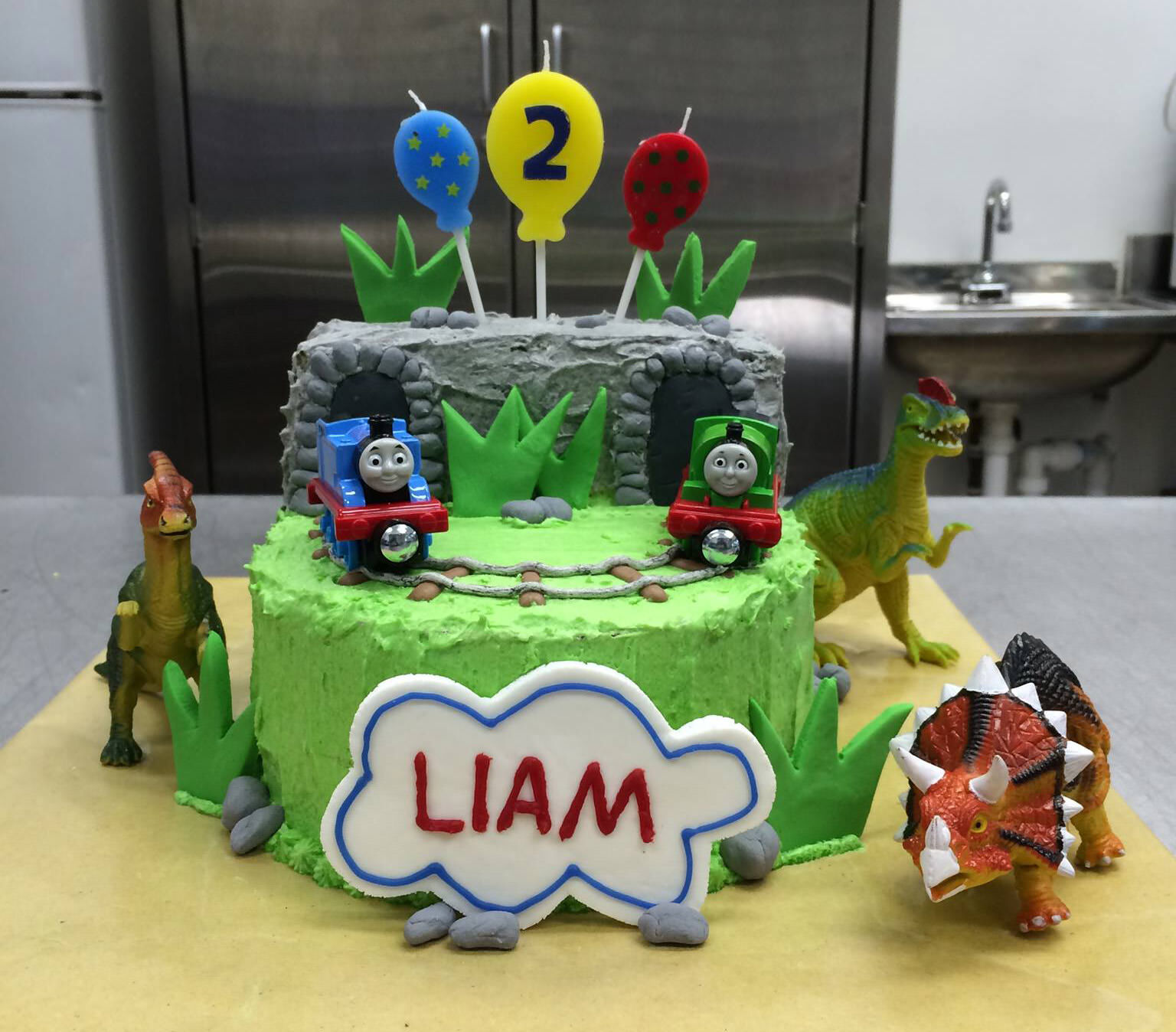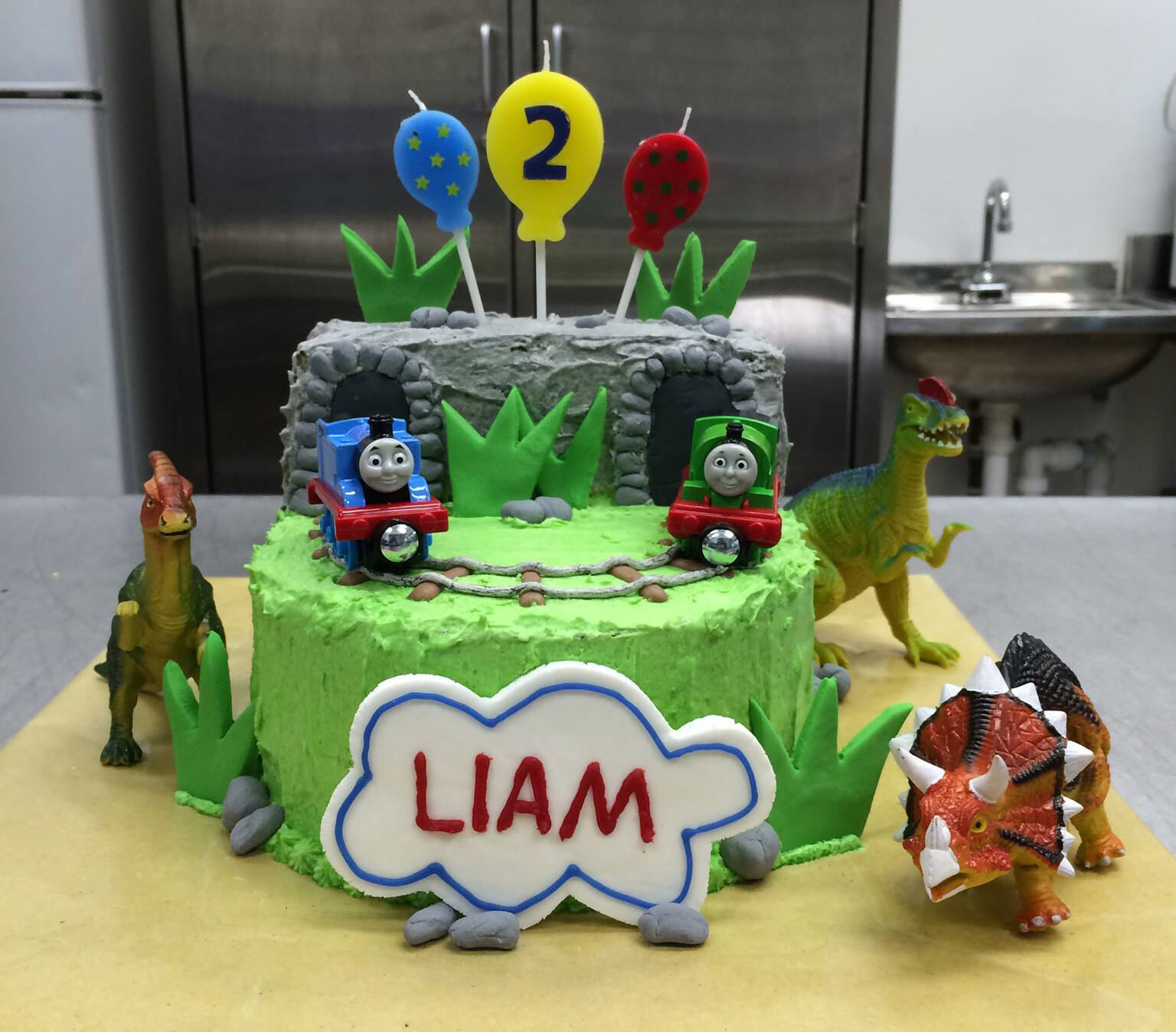 Thomas and dinosaurs? A cake dream come true! (via Mum's Grapevine Facebook member C. Sheppard)
Step by step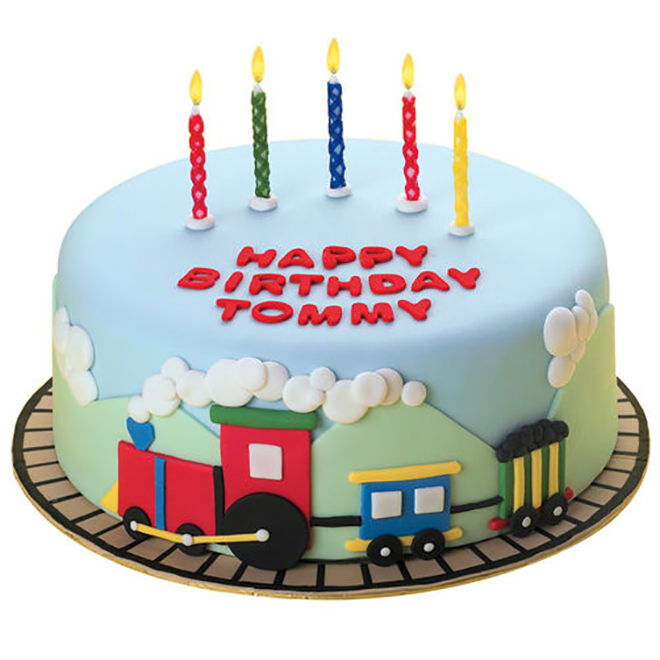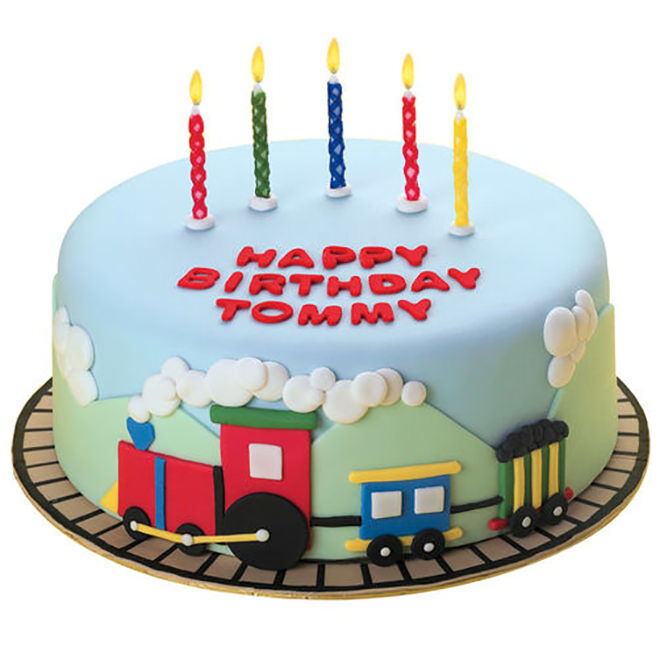 Ready to take on fondant? Wilton gives you step by step instructions on creating a train cake to wow your guests. (via Wilton)
Chevron fun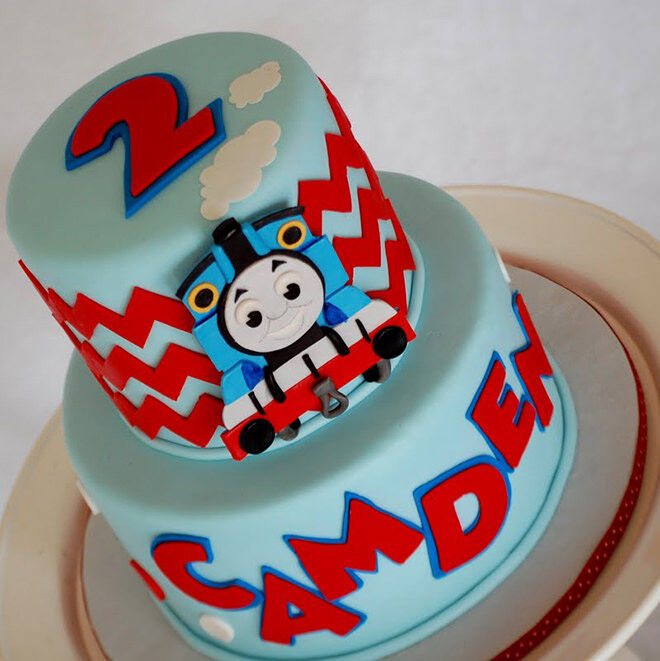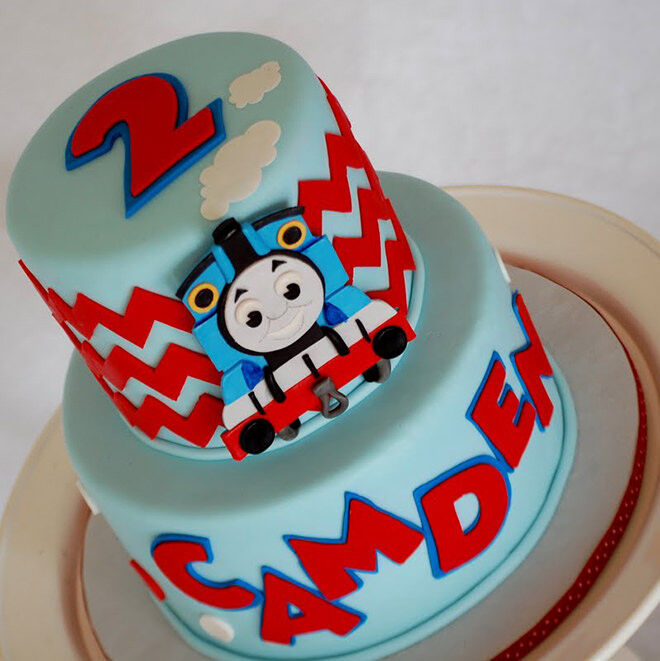 Thomas goes modern with this gorgeous chevron pattern. (via Cake Filley)
Thomas is number one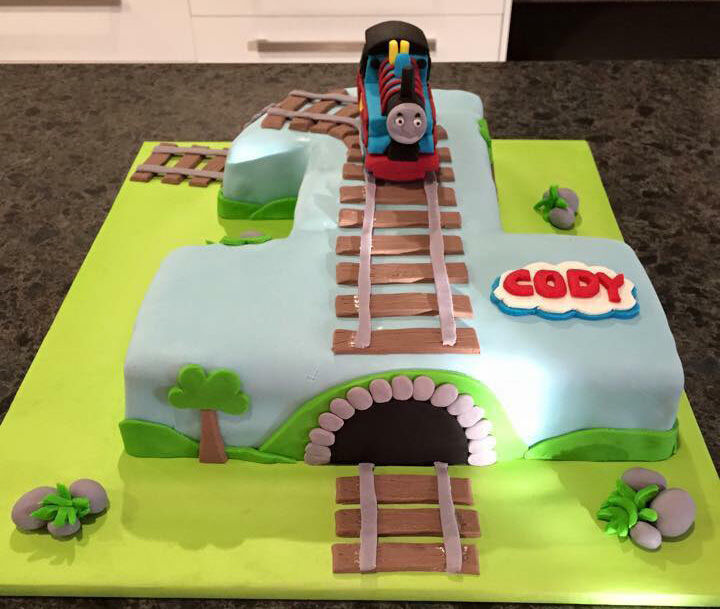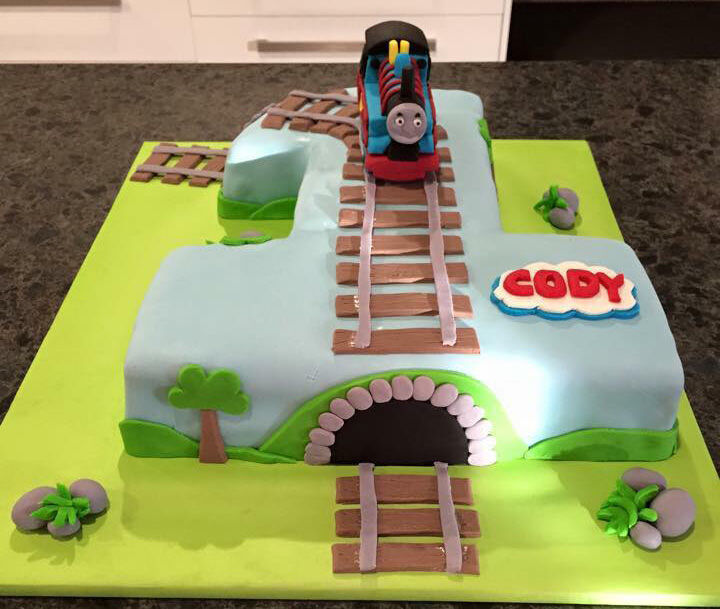 This first birthday cake sets the bar high for birthdays to come! (via Mum's Grapevine Facebook member K. Conlan)
Decorate with lollies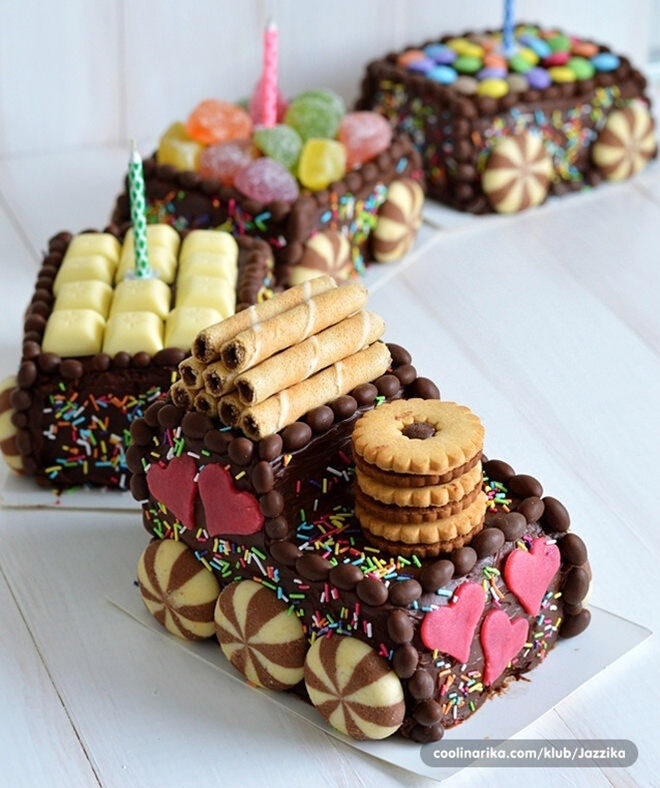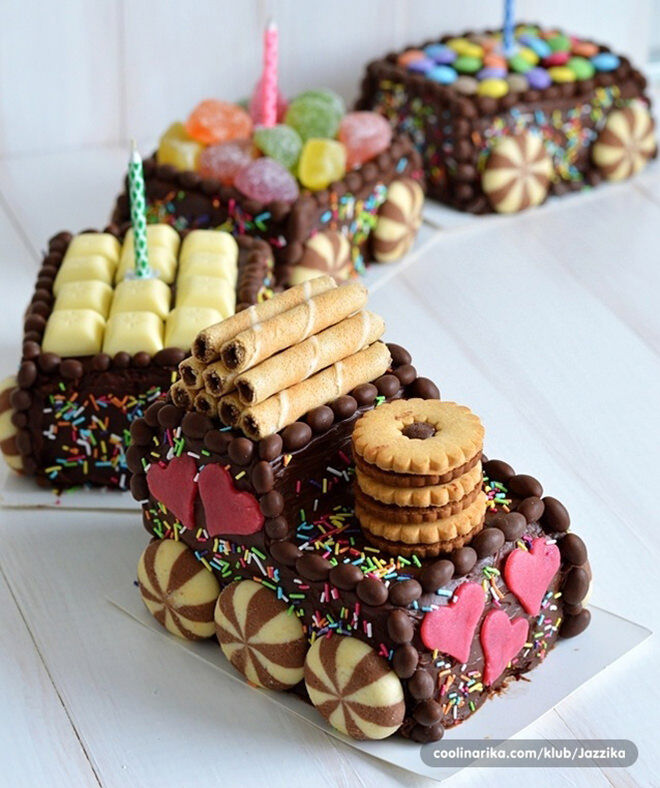 A train cake is the perfect canvas for all your favourite biscuits, lollies and chocolate! (via Coolinarika)
Twin train fans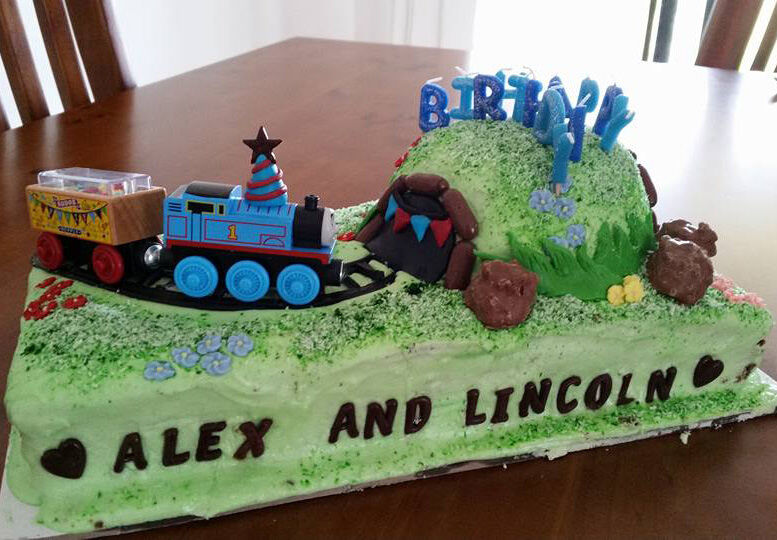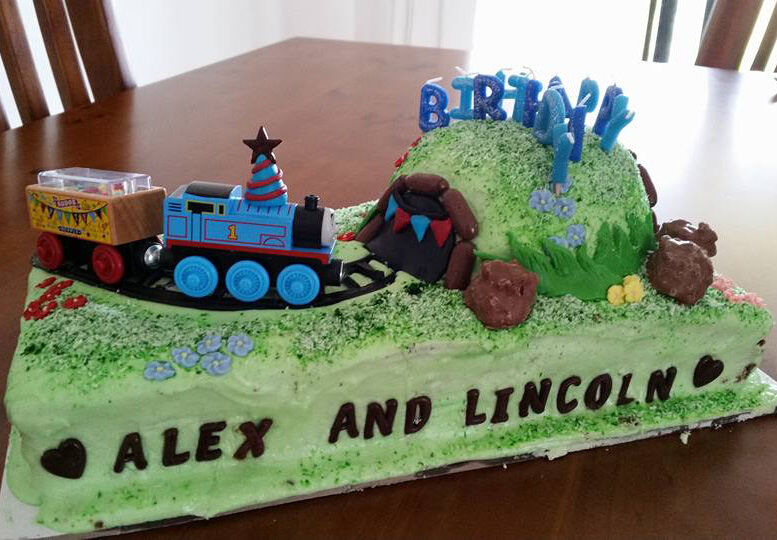 A cakey train trip through the countryside is the perfect treat for these lucky twins. (via Mum's Grapevine Facebook member K. Job)
Thomas has arrived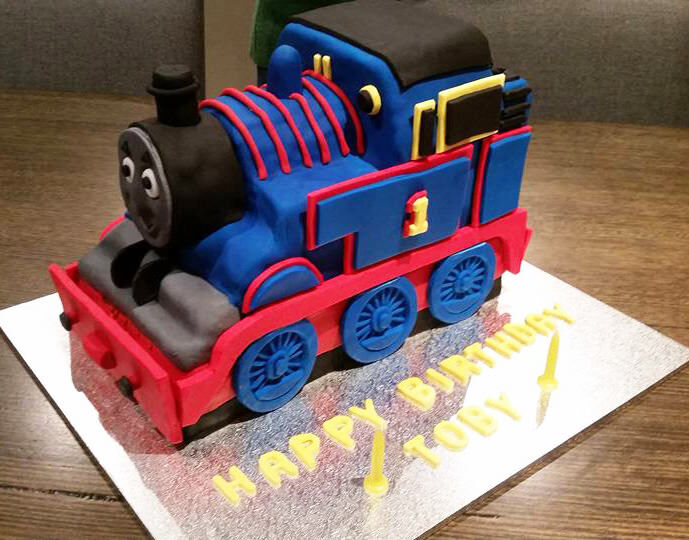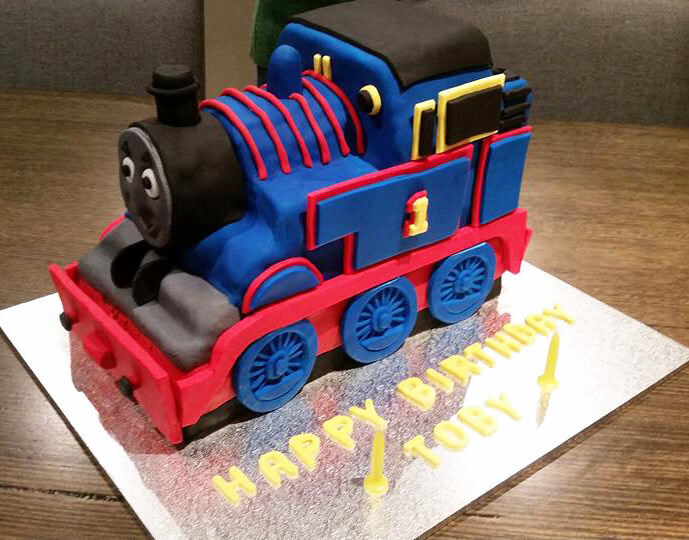 Another Thomas masterpiece. We are in awe of this 3D creation. (via Mum's Grapevine Facebook member H. Collins)
Green and delicious!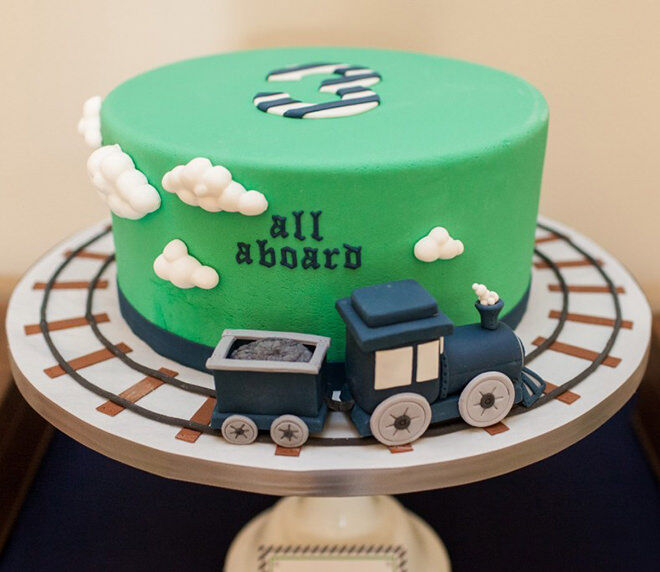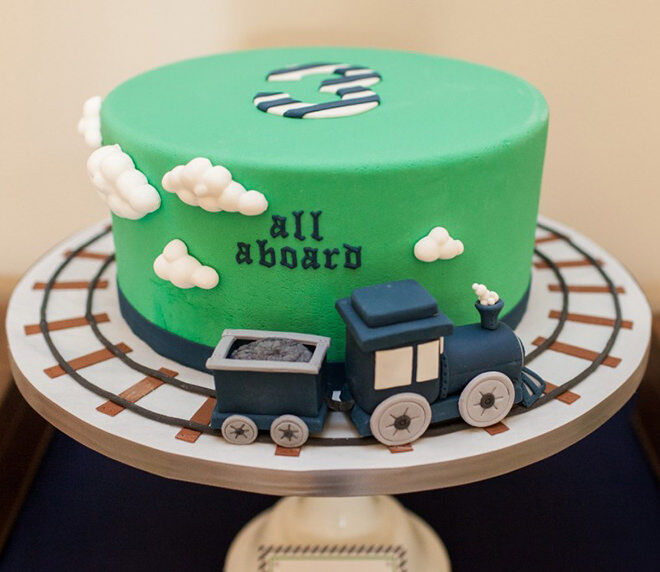 You don't have to have Thomas to have a steaming good cake. (via Paige Simple)
Easy peasy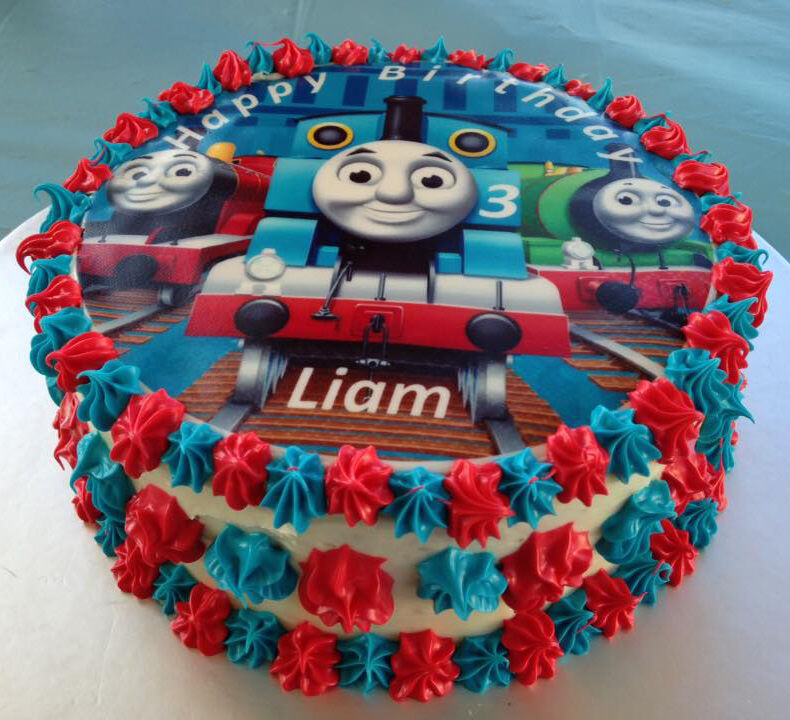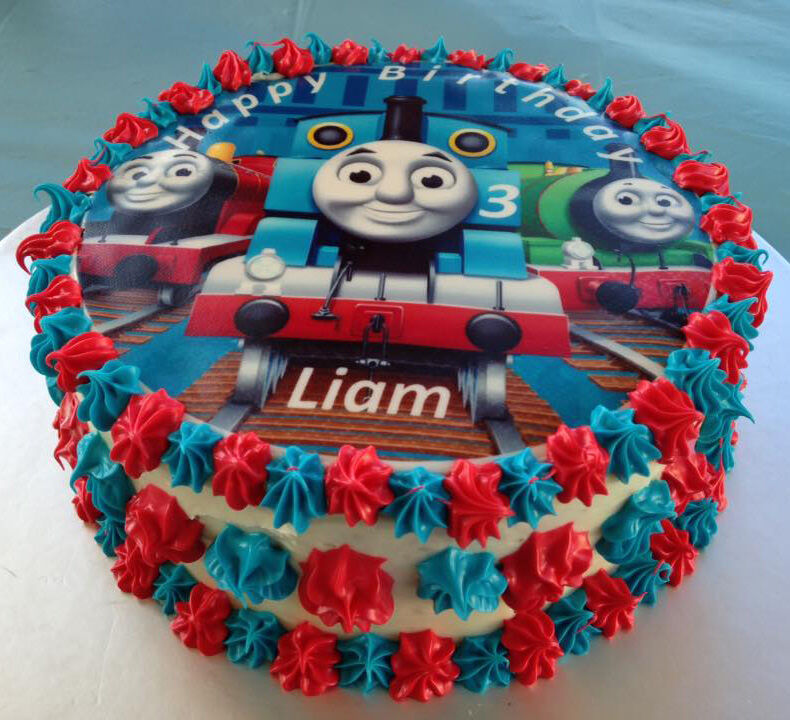 Classic red and blue iced rosettes make for a simple but stunning cake. (via Mum's Grapevine Facebook member H. Kohn)
The yummy train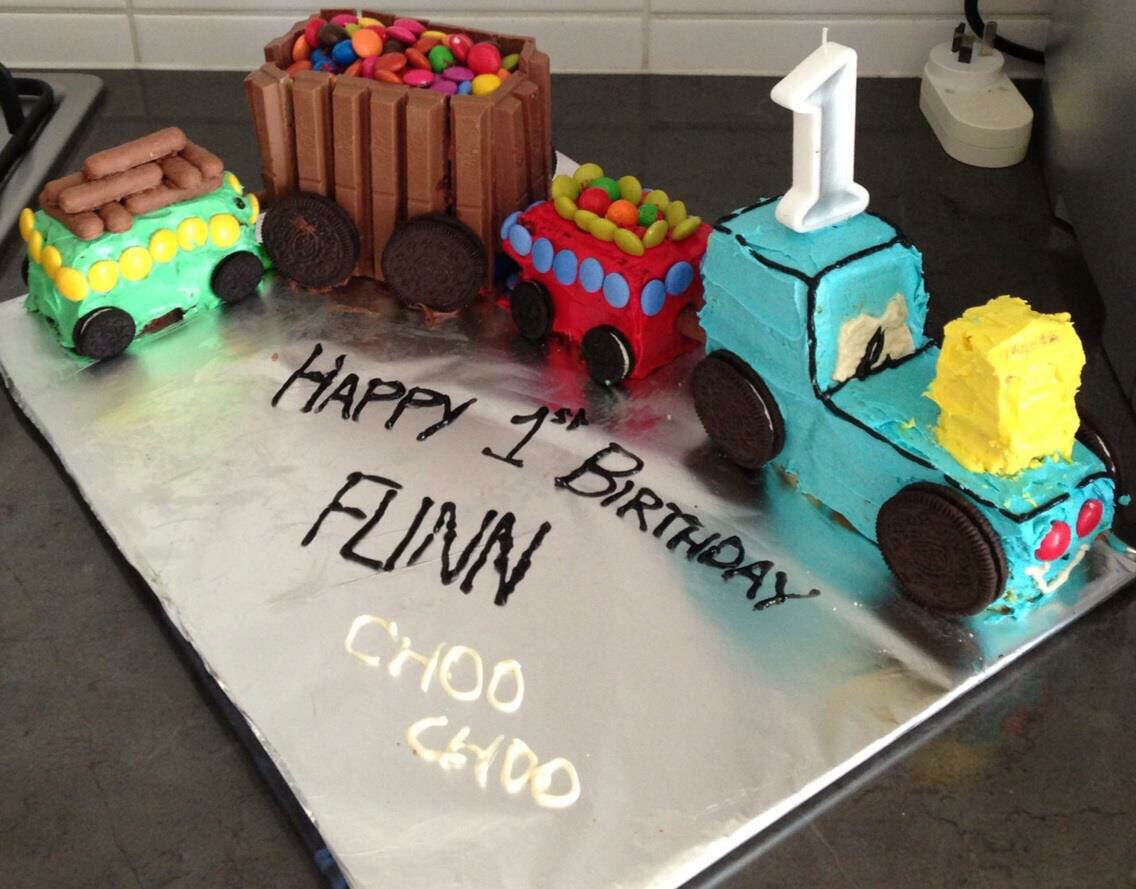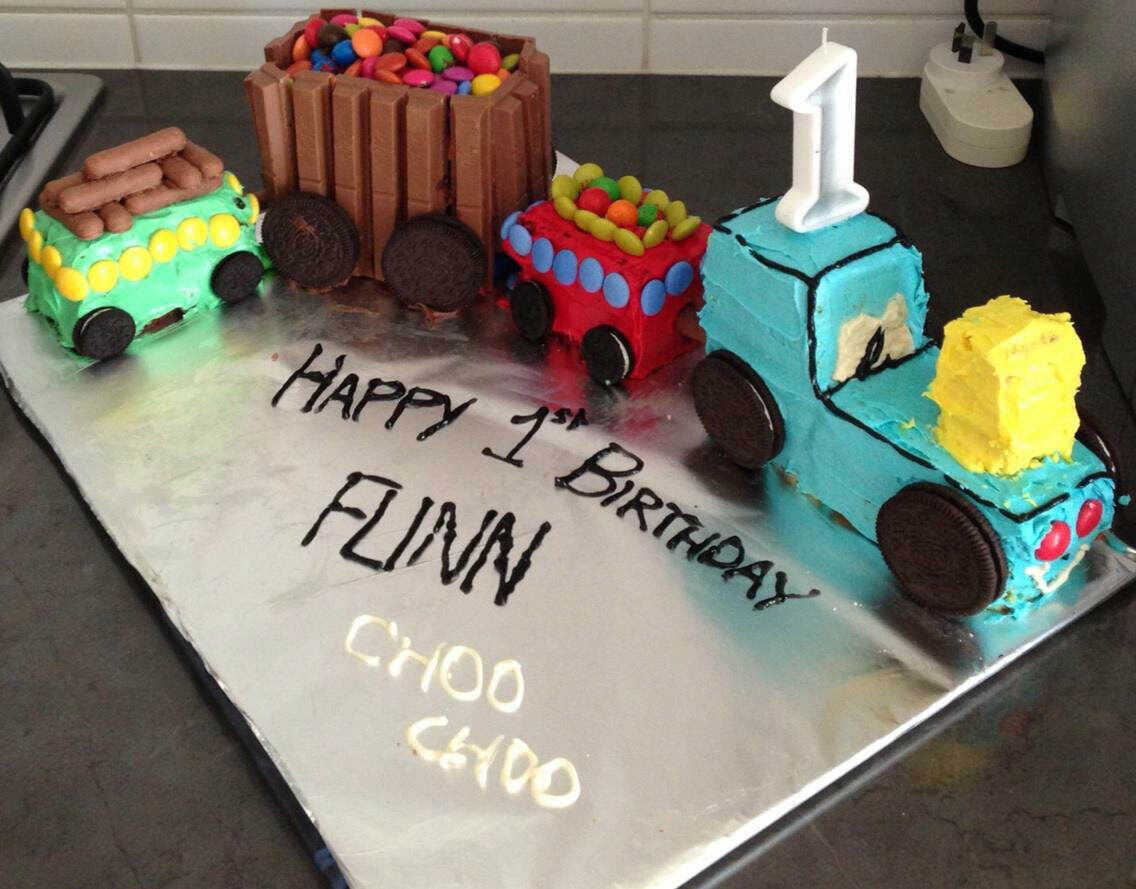 This train draws carriages of deliciousness. (via Mum's Grapevine Facebook member M. Marshall)
Two layers for two years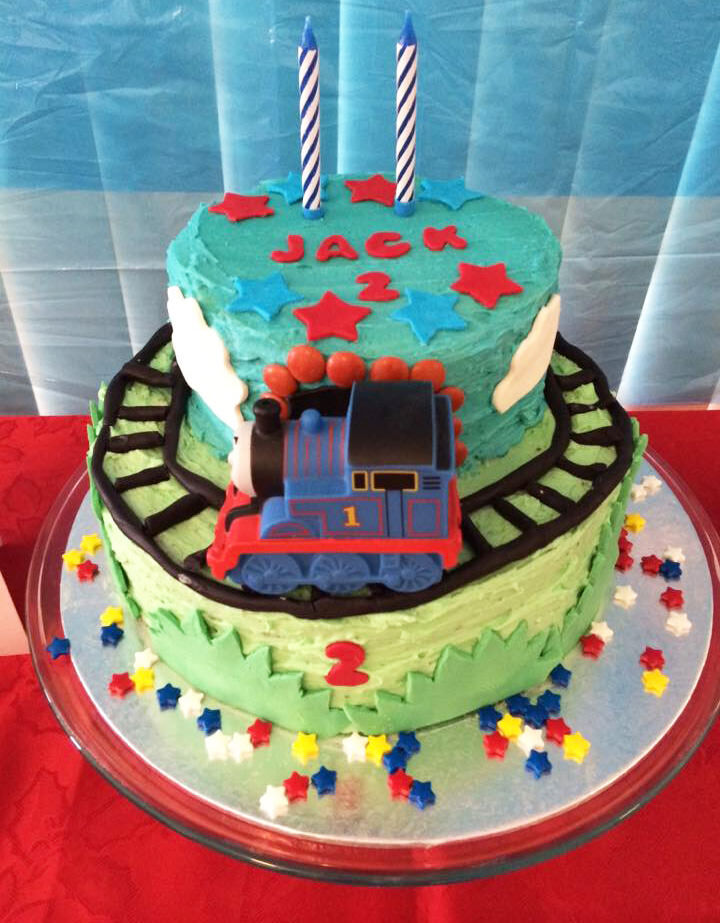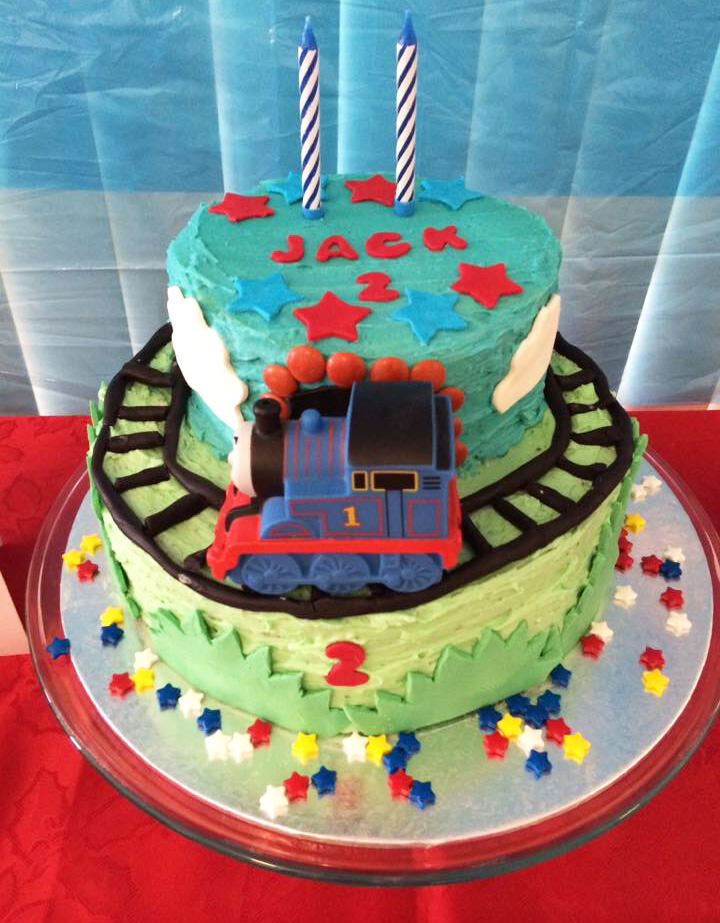 Stars set off this multi-layered cake perfectly. We'll take two slices please! (via Mum's Grapevine Facebook member A. Cox)
What did you bake?
Join the conversation over on our Facebook page and share your sweet creation…
Save

Looking for great toys and gift ideas for kids?

We've collected a treasure trove of amazing gift ideas, from the latest baby toys to the latest must have boutique finds. There's something for every little Piper, Noah and Charlotte.

Toys for kids based on play and development, not gender.