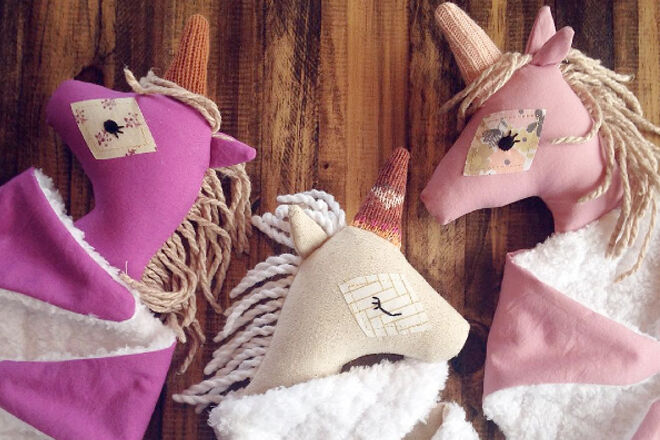 Both young and old share a love for the extraordinary, majestic creature known as the unicorn. Revered for its beauty and strength, this magical animal is also known for its rather extraordinary ability to poop rainbows. Yep, that's right, rainbows.
Here are the best unicorn gift ideas to delight unicorn lovers the world over.
Unicorn Dress ups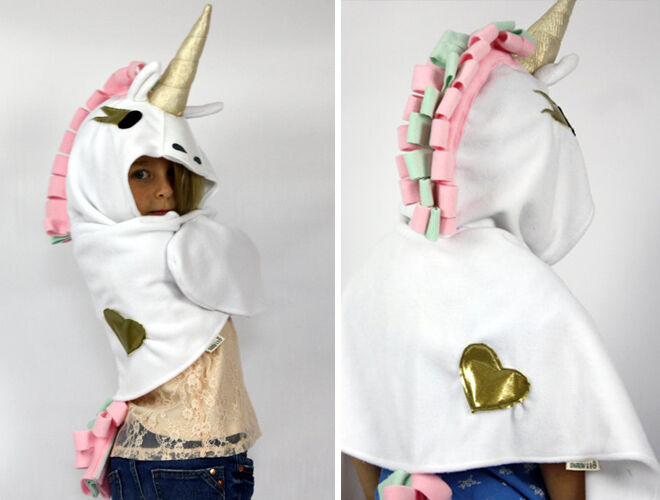 Unicorn Costume ($85): Watch imaginations soar as they play dress-ups in this sweet costume.
Handmade heirloom unicorns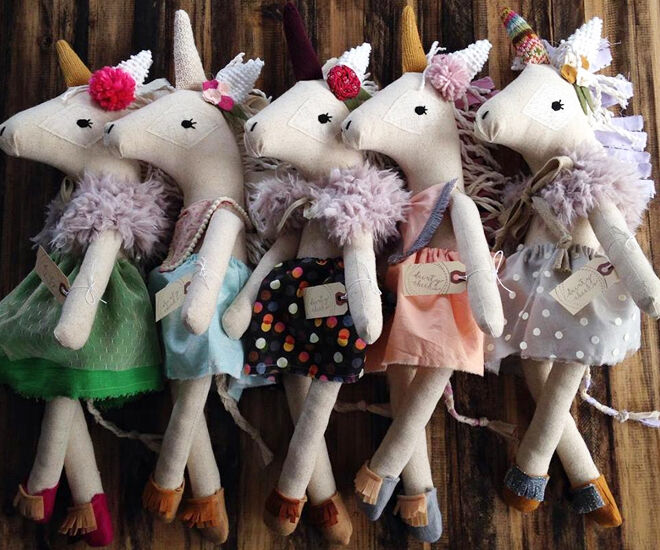 Wonder-filled Plush (from $165): These darlings are truly a delight to behold! Each one is handcrafted and is as unique as your unicorn-loving poppet. Keep an eagle eye out for release dates: these babies are snapped up faster than you can say "sparkles".
Glitterati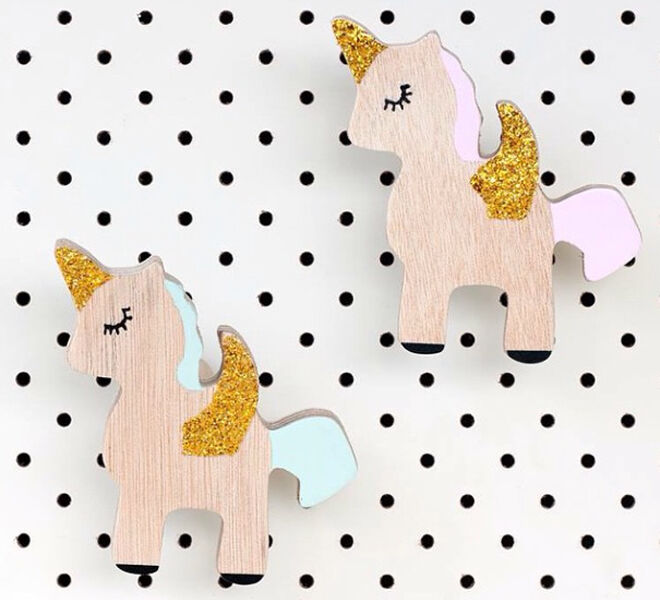 Wall Collective Hook ($35): It's the little extra touches that really make a room, and these delightful handmade unicorn wall hooks, complete with glittery horn and wings, are the perfect final flourish.
Toasty tootsies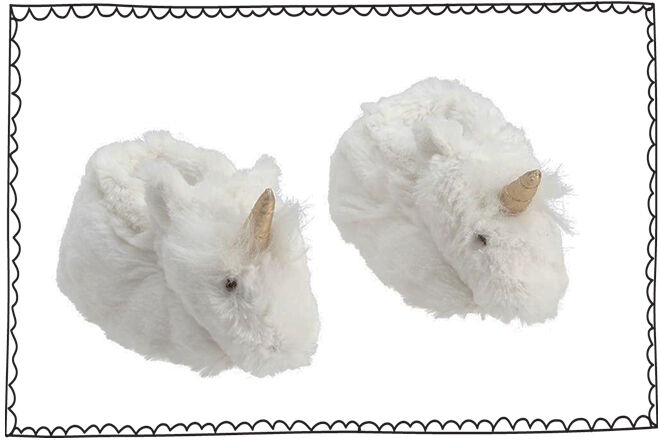 Nursery Fur Animal Slippers ($29): Keep tootsies nice and warm with these soft and fluffy slippers.
Glam hooks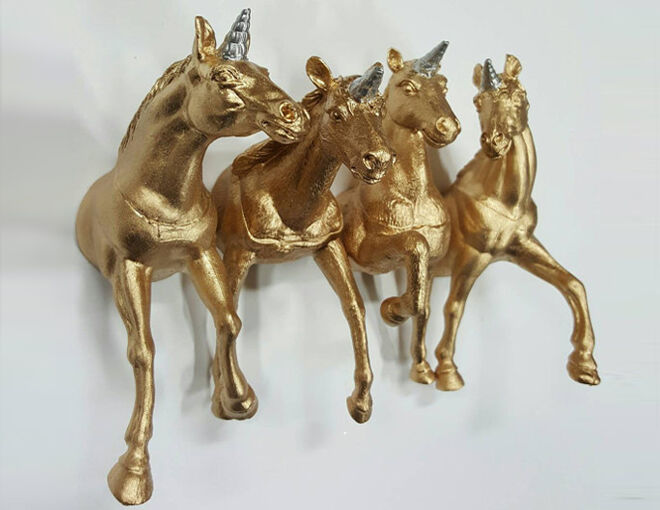 Unicorn Gold Wall Hooks (from $27.95): Go glam with these statement metallic hooks, galloping majestically from a bedroom wall or hallway.
Snug as a bug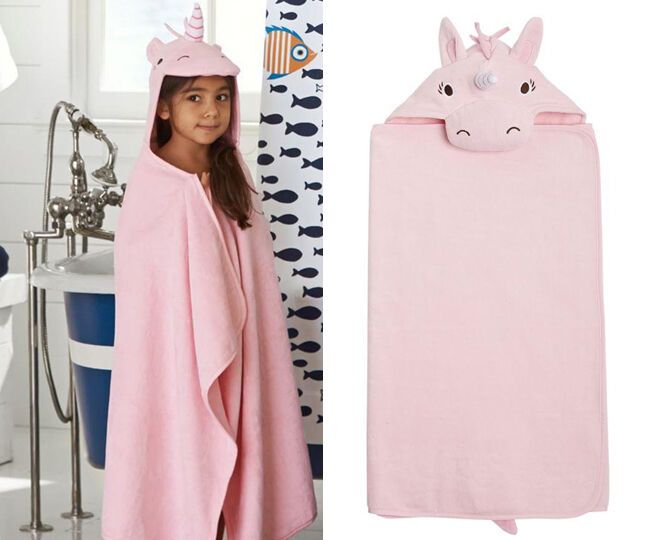 Icon Bath Wraps ($69): Post-bath time chills will be a thing of the past with these generous hooded towels. So sweet!
Beat the chill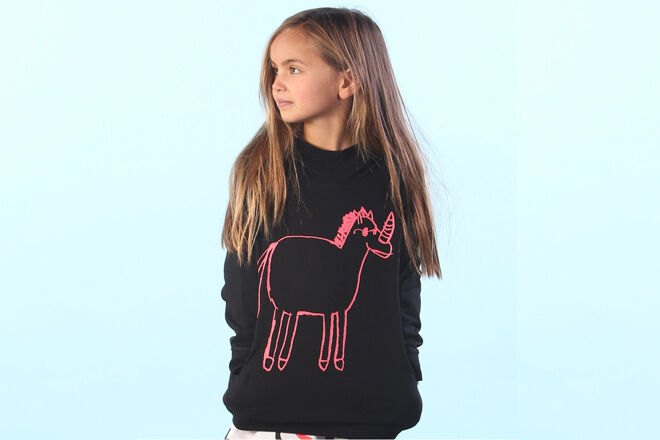 Minti Sketchy Unicorn Pocket Hood ($64.95): This unicorn shakes off the "pretty" tag and embraces urban cool on this toasty hoodie.
Horned headband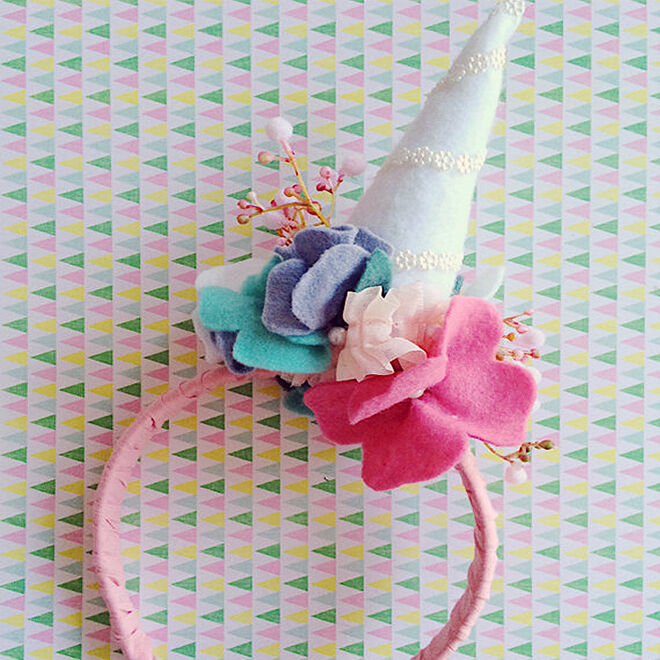 Pastel Headband ($26): The perfect headpiece for a unicorn-mad tot, this headband will make them the envy of all the playground fashionistas.
Magical mobile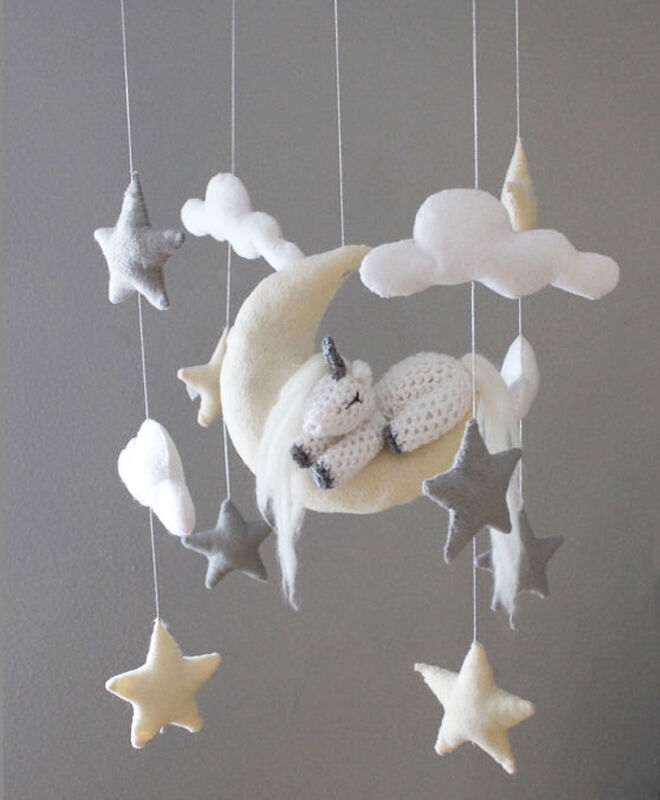 Baby Mobile ($87.61): This handmade mobile is just perfect for lulling wee bubs at nap time – it may even help you to nab a few magical minutes of extra sleep before bubba calls out for you!
Sweet dreams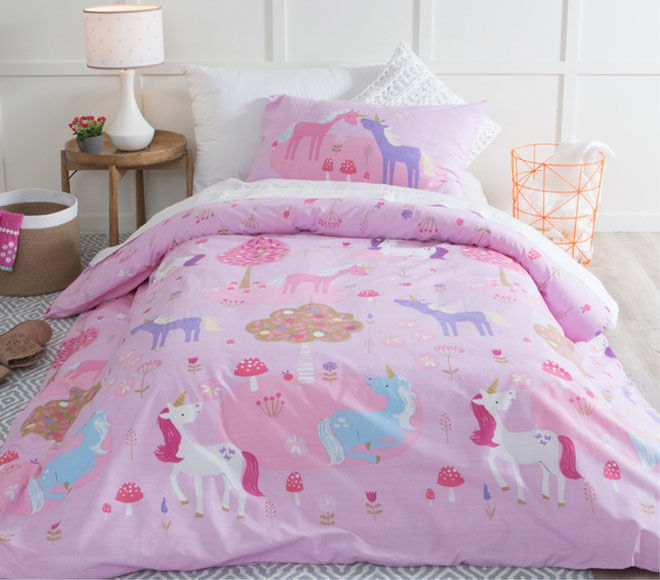 Unicorn Dreams Quilt Cover Set (from $39): They'll be sure to dream sweetly snuggled under this pretty pastel quilt cover.
Precious jewels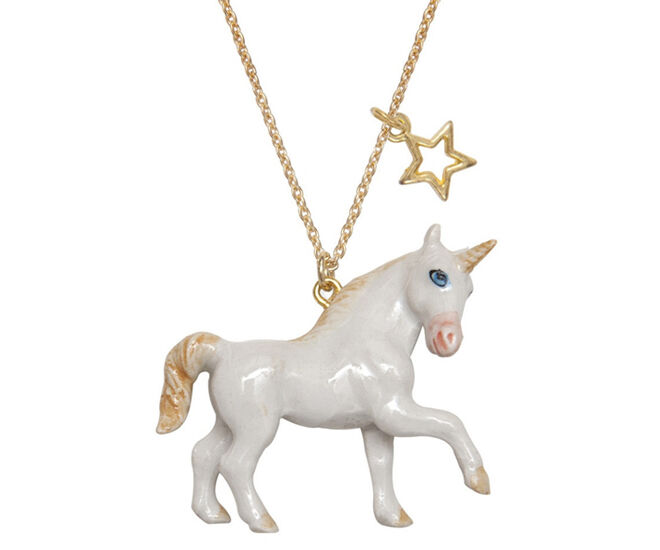 A Mini Penny Pendant Necklace ($39.90): We love the vintage style of this pretty porcelain pendant – perfect for gift-giving.
Unicorn cuddles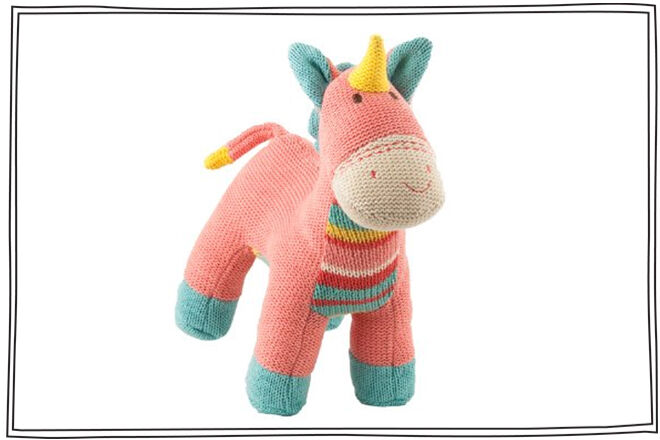 Lily & George Unicorn Knit Toy ($34.95): Something soft and sweet to cuddle, this snuggly toy will be treasured.
Bedtime story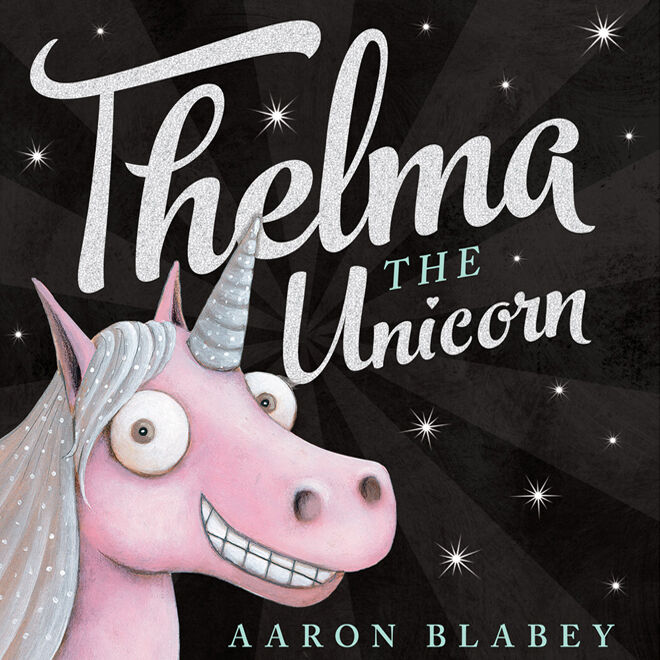 Thelma the Unicorn ($14.24): This delightful Aussie picture book, about a pony longing to be more, has an inspiring message about learning to love who you are.
Plush playmate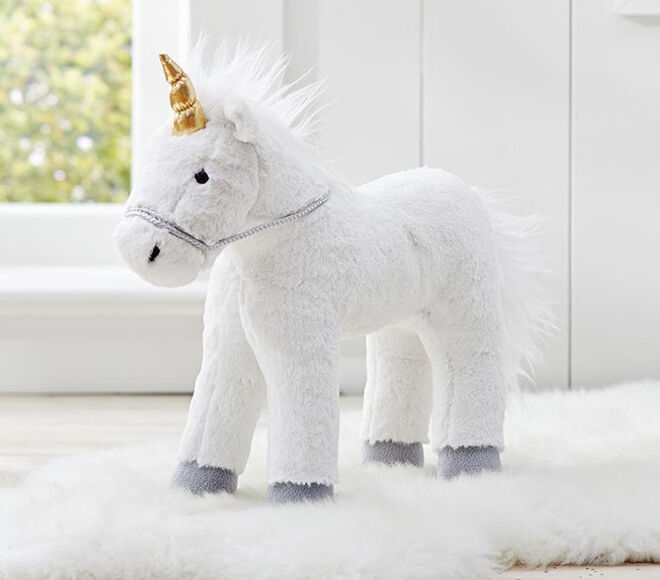 Doll Unicorn ($74): Playtime will be extra enchanting with this sweet furry friend.
Night light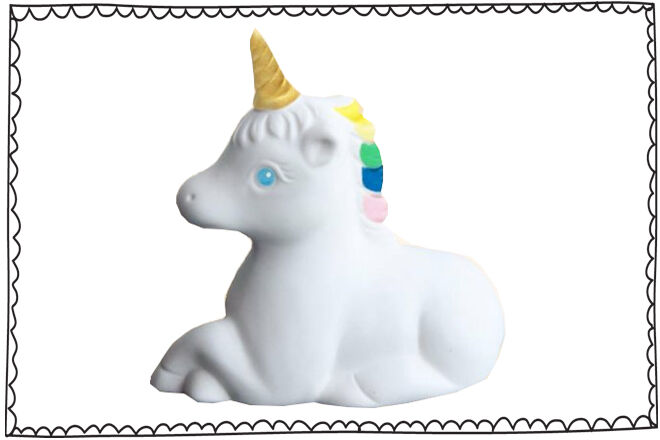 Heavenly Creatures Rainbow Unicorn Night Light ($20.99): One magical neigh from this light and monsters will vanish never to be seen again.
Ride-on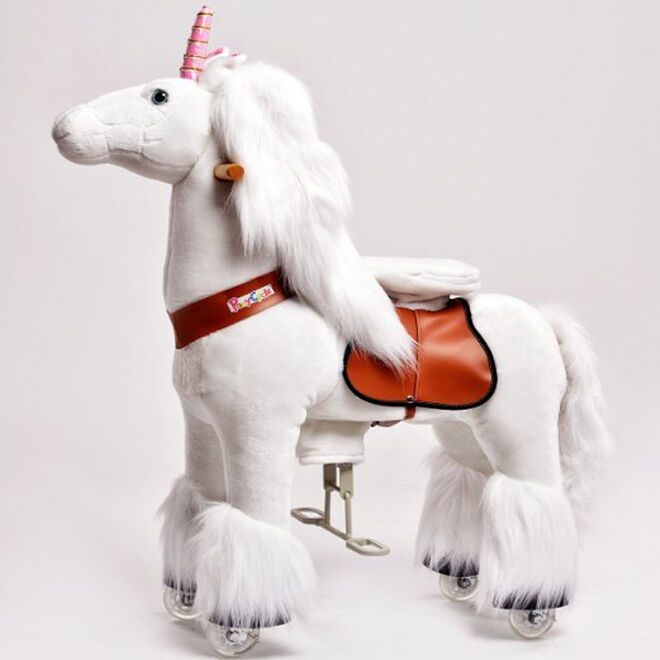 Pony Cycle Ride-on Toy ($329.95): Your little darling's face will light up with pure joy as they saddle up on this pony cycle.
Gorgeous garland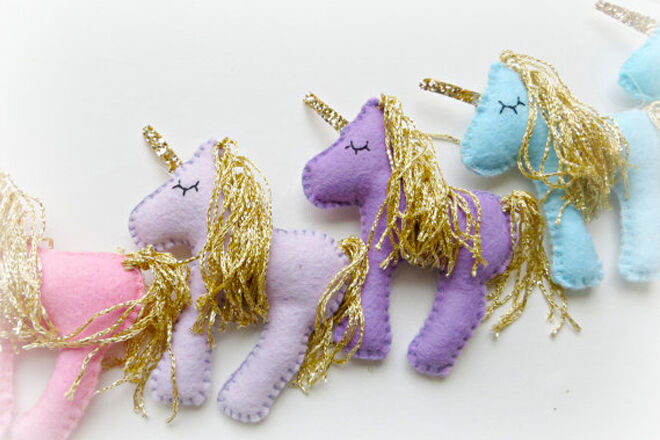 Unicorn Garland (from $10.16): With standout golden manes and tails, this hand-stitched garland of pretty pastel unicorns would brighten up any bedroom wall.
Ethically made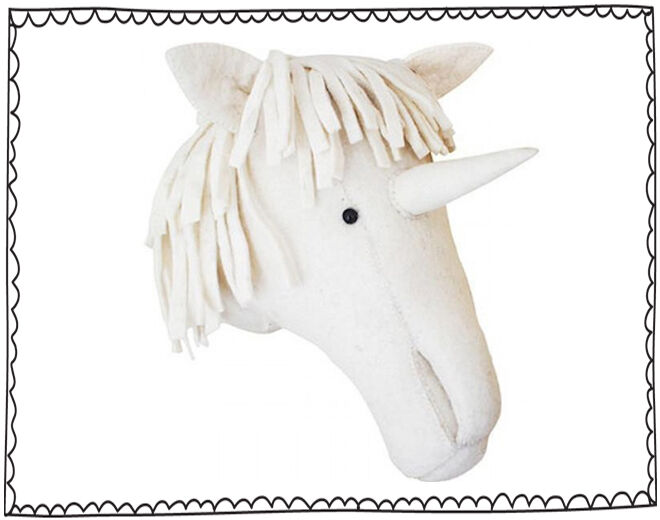 Fiona Walker Unicorn Head ($179): Ethically hand-crafted from deliciously soft, felted wool this animal head will take pride of place on your darling's wall.
Pretty pencils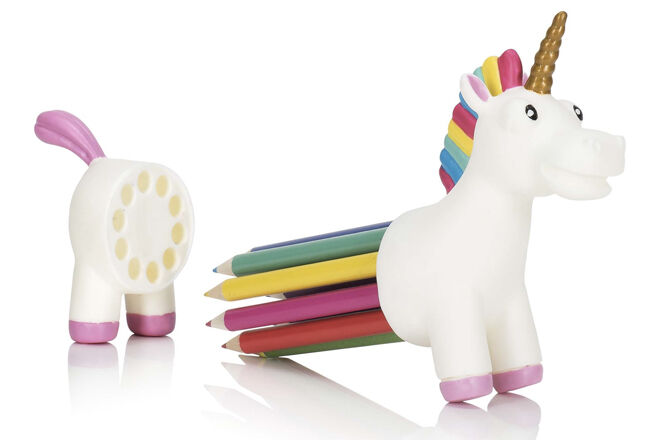 Unicorn Pencils & Holder ($24.95): If only these rainbow pencils would give parents a magical hint or two about what some drawings are actually meant to be!
Bags of style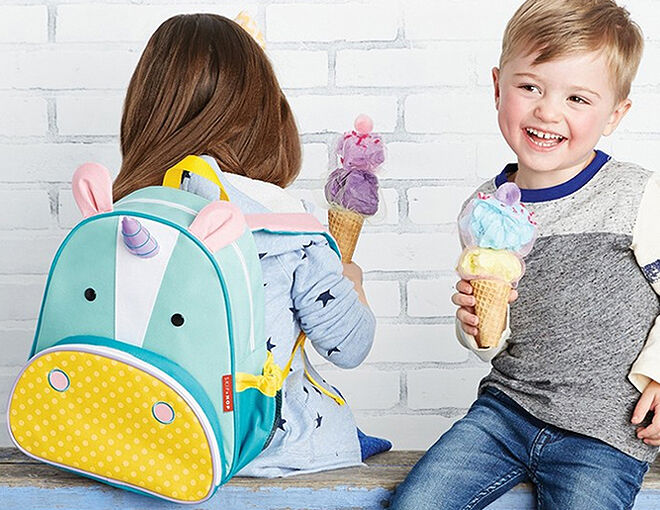 Skip Hop Unicorn Backpack ($34.95): So magical it will warn parents when there is a rotten banana inside. OK, maybe not, but it's super cool anyway!
One for mums
Magical slippers ($36.99): Every now and then mums need to blow off their responsibilities and ride around the house on a unicorn instead!