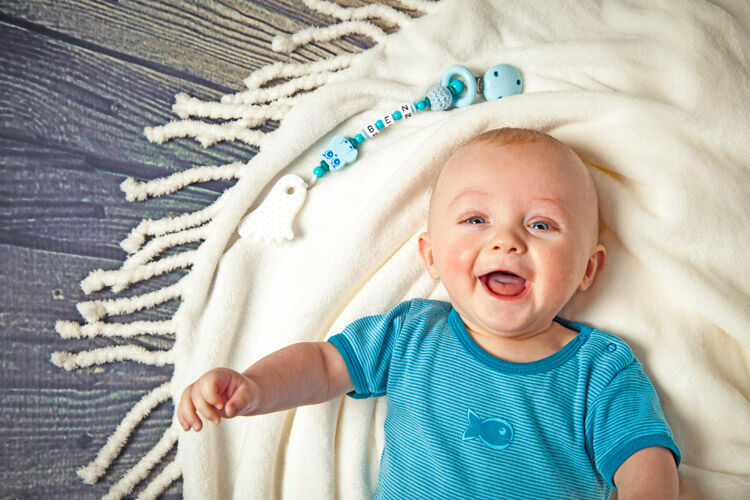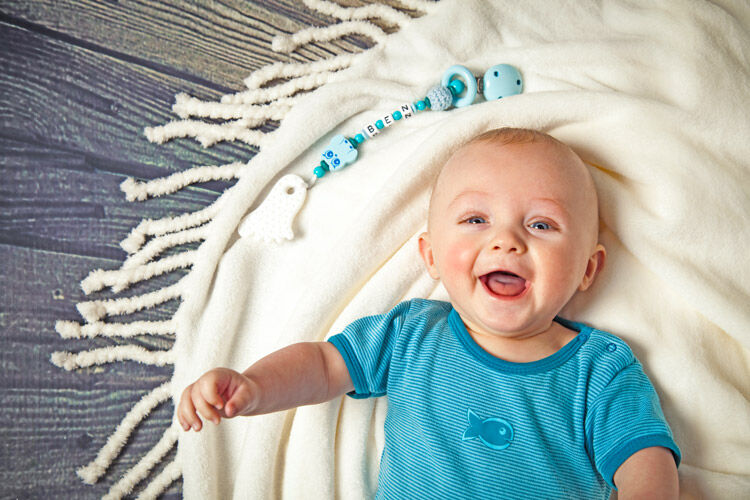 The art of creating a nickname is one of Australia's favourite pastimes (here's looking at you Bazza and Kazza). But it seems that Australian parents are embracing shorter names all round, with McCrindle calling out short names, particularly for boys, as a key baby name trend in 2015.
So whether you choose to go with a long form name on your bub's birth certificate (applying the Prime Minister test), or embrace this trend head on and give them a nickname for life, we think you can't go wrong with these short and sweet monikers.
Here are 25 of our favourite nicknames for your wee wonder.
Nickname baby name inspiration
Alfie: this delightfully old school nickname for Alfred is featured in the series Offspring, worn by Jimmy and Zara's cute kidlet.
Archie: Archer has been scooting up the Australian baby name charts to number 39, but it was pipped by nickname Archie at number 32 in 2015.
Ash: Sweet for both boys and girls, Ash has a timeless feel to it.
Addie: Whether or not you choose to put Adelaide or Adeline on the birth certificate, we think Addie is lovely choice.
Bea: With a sprinkling of vintage cool and a pinch of literary flair, this short form of Beatrix gets our tick of approval.
Billie: A nickname with proven longevity, there have been Billies big and small for as long as there have been Williams and Willhemina's looking for a shorter option.
Coco: Famously worn by Ms Chanel, this Spanish and French pet name will give your tot the chicest of beginnings in this world.
Edie: While Cate Blanchett chose the long-form Edith for her daughter, Keira Knightley went straight for Edie when naming her little girl.
Eli: Elijah and Elliott are excellent choices, but we love the simplicity and strength of Eli.
Evie: meaning life, this name was Australia's 16th most popular in 2015, beating out Evelyn (24) and Eva (32).
Finn: Feisty Finn has Irish origins as a nickname for Finnigan and Finley. A perfect unisex option.
Frankie: While Frank has traditionally been a boys name, Frankie is coming into her own as the sweetest of names for girls. Longer versions include vivacious Francesca and sophisticated Frances.
Gigi: Channel some Parisian joir de vivre with this charming choice made famous by Leslie Caron in the 1958 Hollywood romantic comedy of the same name.
Louie: The more formal Louis made our top 100 boys' names in 2015, but we love the fun-filled nickname Louie as a casual alternative.
Lulu: A perfectly pretty choice, this short form for Louise, Eloise or Lucy brings to mind a cheeky smile and sunny personality.
Lottie: Charlotte is having her moment, care of Kate and Wills' chubby cheeked cherub, but we love Lottie as an alternative with lashings of vintage appeal.
Mac: Meaning 'son of' in Ireland and Scotland, Mac is a strong choice for a tiny tot.
Maisie: Upsy daisy Maisie will be ringing out across playgrounds with the growing popularity of this gorgeous name.
Millie: Aunt Mildred's nickname is becoming fashionable again, with parents' around the globe embracing its old-fashioned charm.
Ned: This short and straightforward name is a great option for hipster parents to pay homage to their bearded forefather, Ned Kelly or GoT fans to honour the House of Stark.
Nell: Traditionally a nickname for Helen, Ellen, or Eleanor, this sweet choice means "bright, shining one".
Raf / Rafi: Short for the renaissance-era Raphael or the more modern (and rascally) Rafferty, we think this name is bursting with cheekiness.
Sadie: no longer the cleaning lady, this nickname for Sarah has come into its own as a beautiful vintage choice.
Tess: Thomas Hardy's leading lady gives this short form of Theresa some serious literary pedigree. We just love it's soft, calm sound.
Theo: the cooler cousin of Ted, this short version of Theodore is winning the hearts of parents everywhere, bouncing 30 places up the Australian charts last year.
Read more:
23 vintage baby names making a cool comeback
20 adorable names that work for boys and girls
Last names first: 20 surname baby names