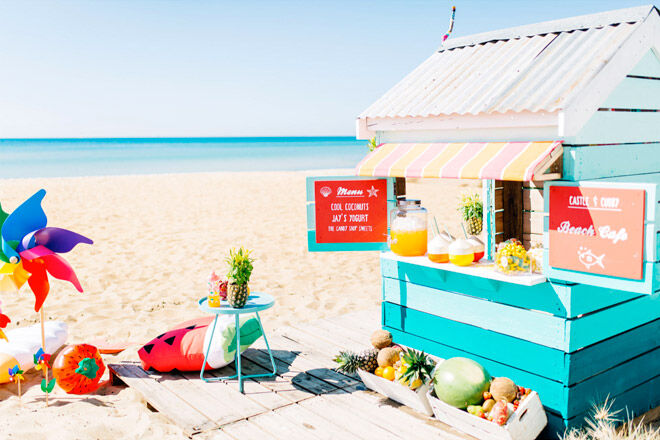 Shake up a mocktail and roll out the watermelon doormat, because you're looking at the coolest beach house this side of Miami! Built for bambinos, the Beach Box Cubby brings sunshine and giggles to your backyard.
Inspired by Melbourne's iconic beach boxes, this custom-made cubby has all the specs your kiddo could ask for. It's decked out with double opening front doors, tree branch hooks for swimmers (or pineapples) and room to R.E.L.A.X.
Then it's time to play shop! The cubby doubles as a beach cafe, milk bar, lolly shop or ice-cream stand, so open the shutters and serve up role-play fun with shades of awesomeness.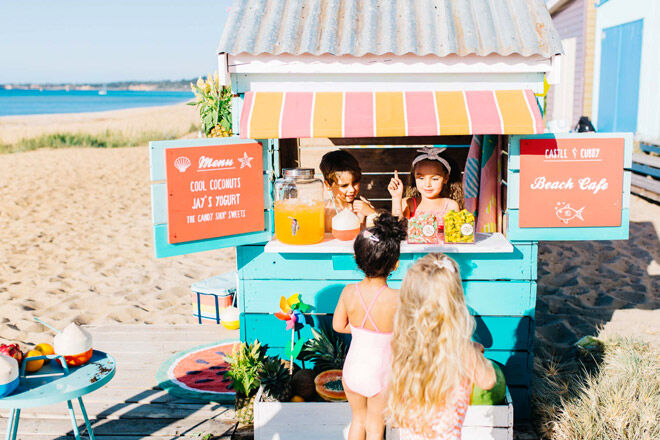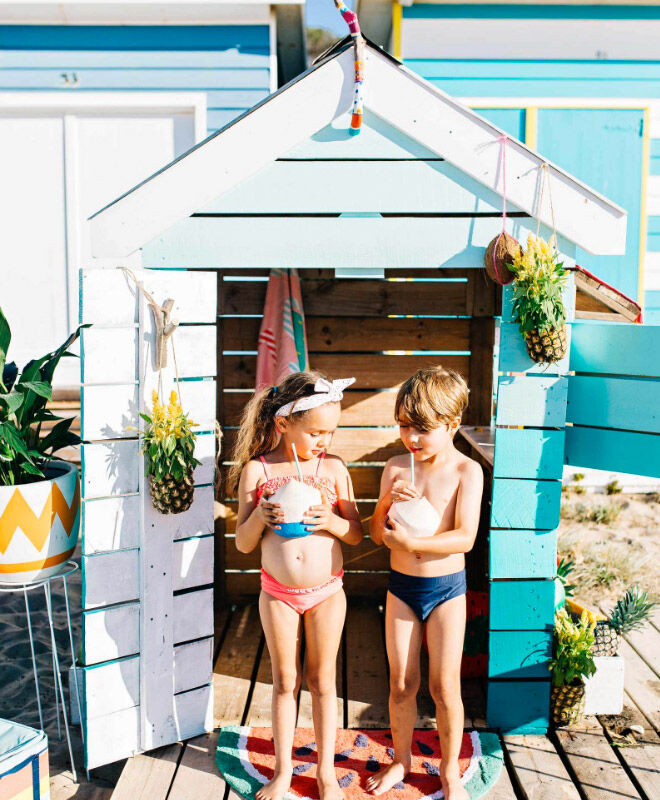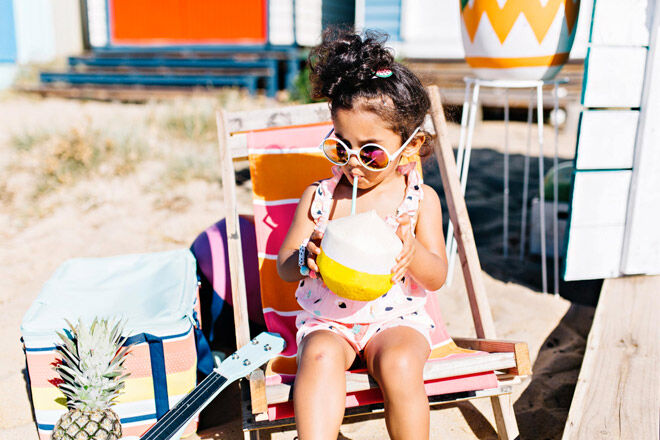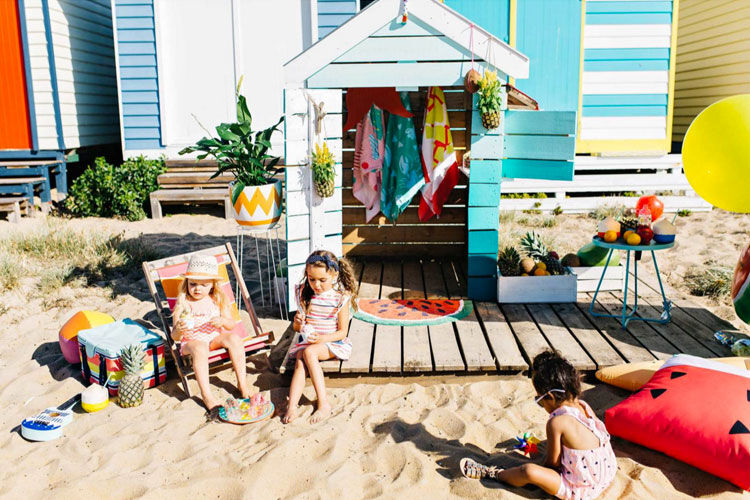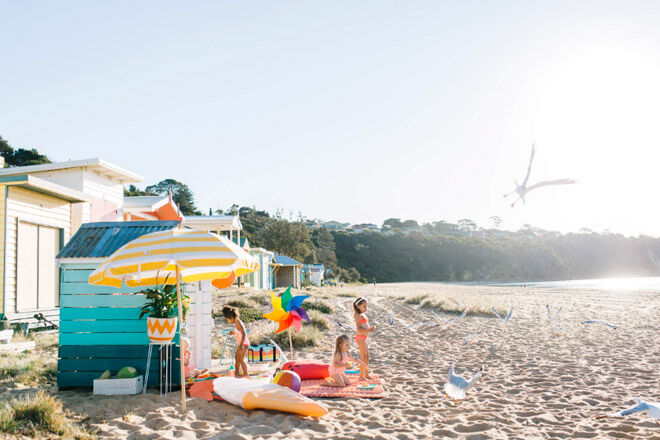 To order a Beach Box Cubby in your very own paint style and concept, contact Castle & Cubby. Yay.