Bicentennial Park Playground
Your little sprite will have a sparkle in their eye and a spring in their step when they're magically transported to this Victorian playground. "Iggity diggity squidletty grun, turn their playtime into fun!"
Getting there:
Corner of Thames Promenade and Scotch Parade
Chelsea
VIC 3196


Bicentennial Park Playground is just the place for little fairies to spread their wings, and for little elves to trumpet about how fun it all is!
With fantastic play equipment, lovely landscaping and room for littlies to dream up kingdom-sized adventures, all the ingredients are here for an enchanting playground potion.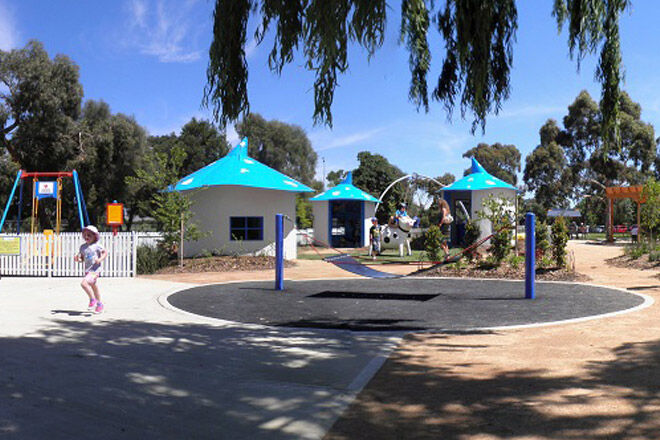 The magic begins with Smurf Village. Tots are greeted by a cow mooing to the moon and three blue-capped toadstools which welcome your sprout in through kid-sized fairy doors. The story hut, music hut and play hut are perfect for make-believe.
Then, once they flutter outside again, your wee one will find toadstools dotted around everywhere in all the colours of the rainbow ('mushroom' and 'beige' not included!)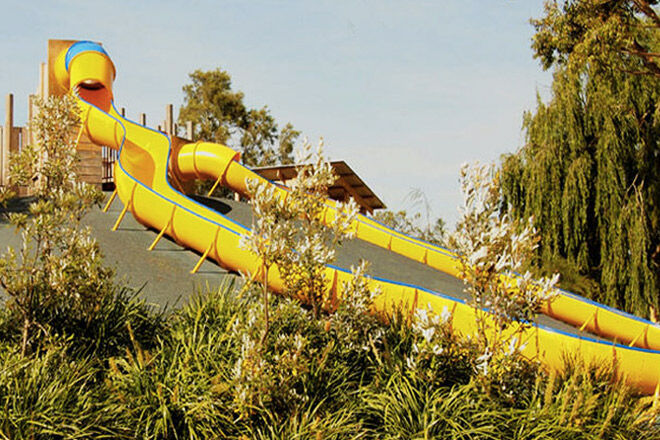 To add some zing to the mix, there is plenty more play equipment to explore. Your kiddos will love barrelling down the giant twin slides, patrolling the bridge (trolls be warned!), rocking the row boat and working their magic on the basket swing.
And for super dooper whizz-popping zing, don't leave without trying the Mount Chelsea Express train, grasshopper and bee springers and the flying fox. Plus – phew – there's a hammock. After all that action, your kiddo will be flat out like a wizard thinking on that one!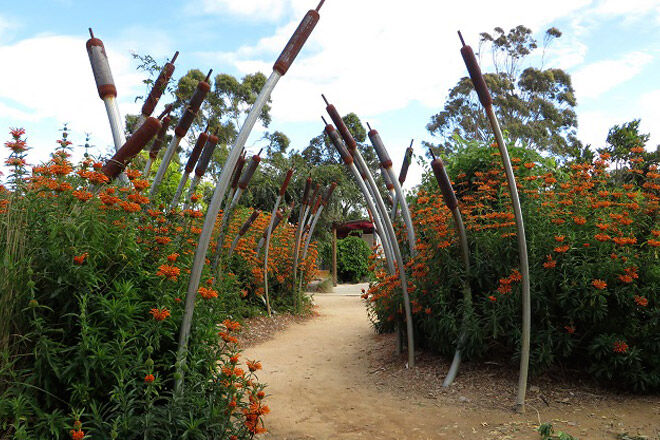 Then, once your tiny fairy or teeny elf has worked their magic on the playground, you can think about exploring the nearby walking trails.
Or alternatively, why not wave your wand (aka butter knife) back at home and conjure up some fairy bread and elf toast? Flittery glittery zippity zoo, what's a mummy going to do?


Fenced with child-proof gates.
Shelters with BBQs, tables, toilets and water taps nearby.
(images via Jeavons Landscape Architects on AILA)