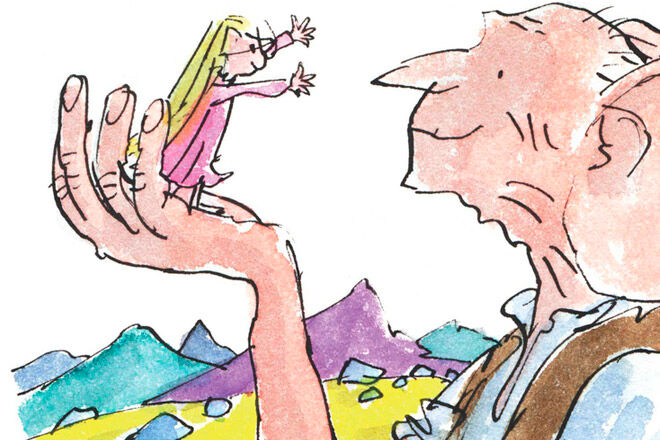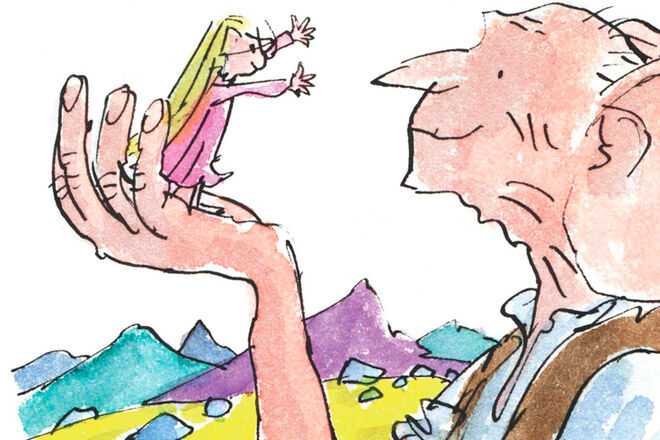 The BFG is striding onto the big-screen, but before you follow him into cinemas, why not show your kiddo where the story began – with Roald Dahl's classic book.
This tale of The Big Friendly Giant who befriends a human bean called Sophie is full of everything we love about Roald Dahl – fantastical worlds (Giant Country and Dream Country), original characters (a dream-catching, snozzcumber-munching BFG isn't exactly normal) and inspiring ideas (like the power of kindness).
If you read this book as a kid, then you'll love sharing the timeless tale with your tyke. And if you haven't met the 'nice and jumbly giant' yet, then step into a new world of wonder with your wee one.
Here are 11 ways to bring The BFG to life and create some 'extrausual' childhood memories along the way.
Tell the tall tale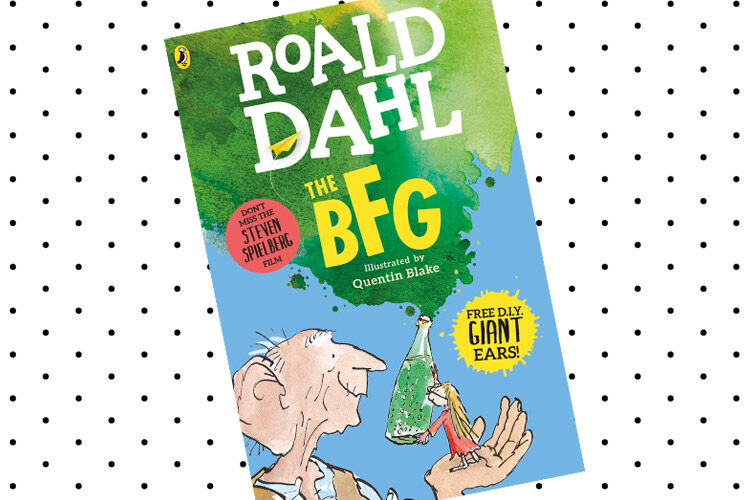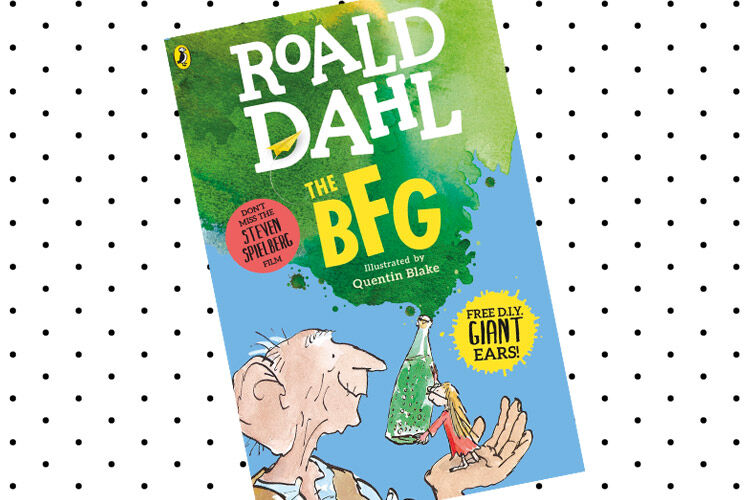 To begin your adventure into the world of The BFG, grab a copy of the book, warm up your larynx (la la la!) and roll out these story time theatrics:
Buckswashling voices: There are loads of fantastic characters in The BFG, so have a giggle using different voices for each one. Channel your inner Bloodbottler!
Rotsome characters: In between talking like the characters, talk about them too. Ask your tot what they think of ol' Bloodbottler and what they'd say to him. Eek!
Propsposterous actions: Story time doesn't have to be a sit-down affair. Feel free to wave an arm around for dramatic effect and jump up for exciting bits.
Whoopsey-splunkers suspense: At climactic points, stop reading and ask your tyke what they think will happen. It's fun to see if their predictions come true, and if they don't, then help your poppet write a book using their alternate plot, called The LFH (The Little Friendly Human)!
Gobblefunk around with words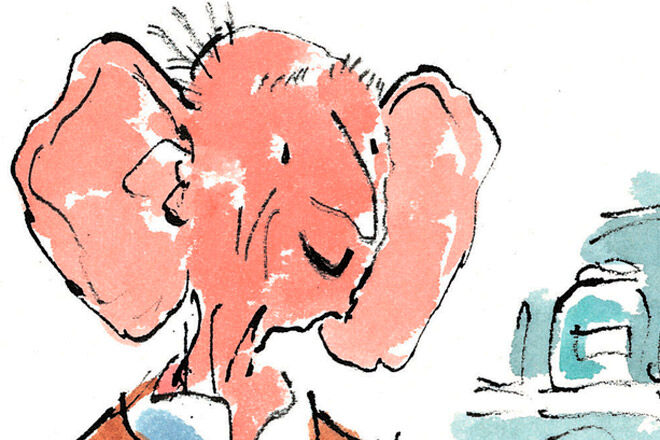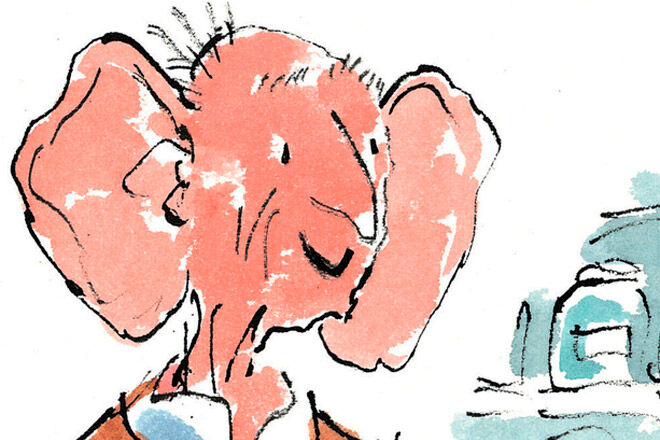 In between reading the book, there's fun to be had talking like The BFG. This Gobblefunk Glossary is a crash course in giant-speak and your tot will be feeling 'hopscotchy' when you order an 'ucky-mucky ice-cream' from the waitress. Tee hee.
DIY dream jars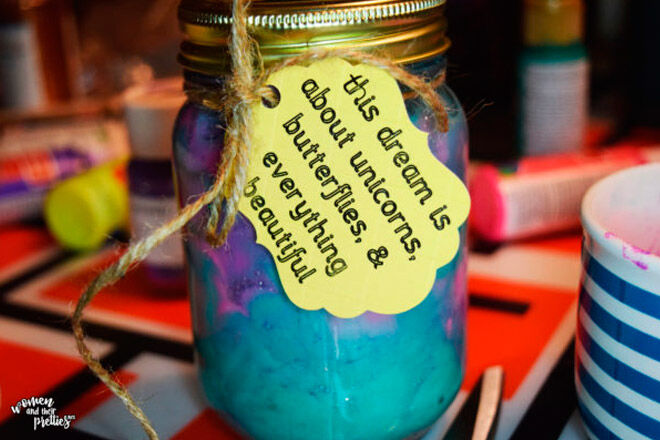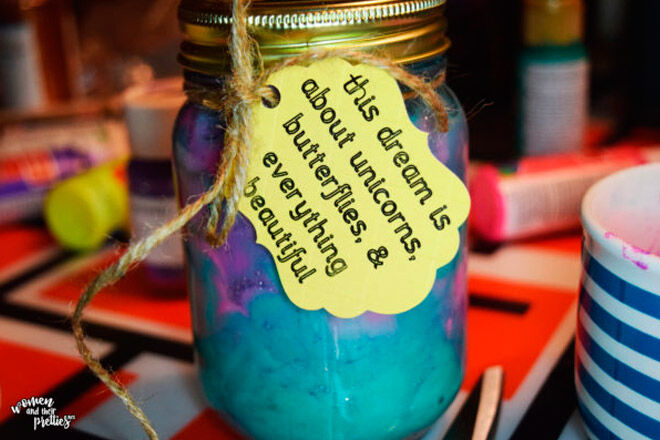 The BFG isn't the only one who can catch children's dreams. With simple supplies, you and your bambino can make sparkly, fluffy dream jars together. Your kidlet will want to go to bed to see their dreams come true! (via Women and their Pretties)
Get inspired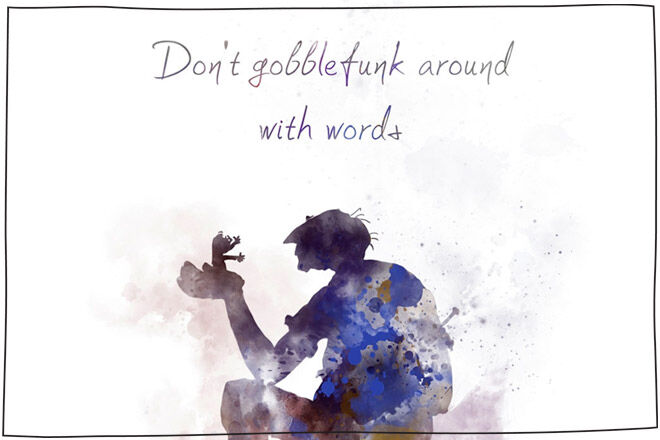 The BFG is full of wonderful quotes, like "We is in Dream Country … This is where all dreams is beginning". Ask your little one to choose their favourite phrase, then help them create some quote art for their room, like this whimsical find at Etsy seller, SubjectArt. Whether they copy Quentin Blake's style or invent their own, human bean art is good for your heart!
A recipe for fun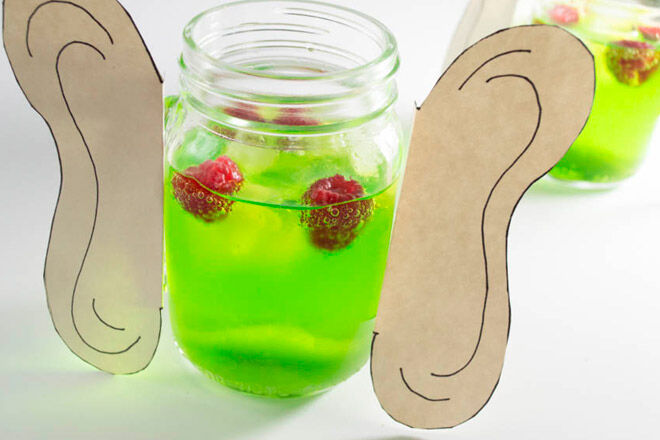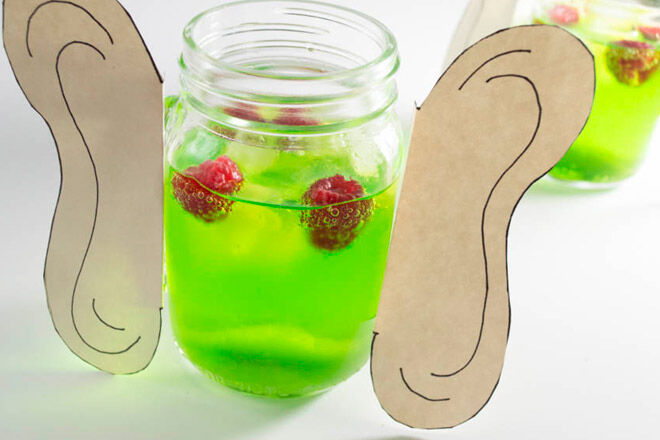 Take a break between chapters to make some frobscottle with your mini-chef. Imaginations will soar with this delicious green drink and let's hope the whizzpops (bottom burps) are imaginary too! (via Our Family World)
All the better to hear with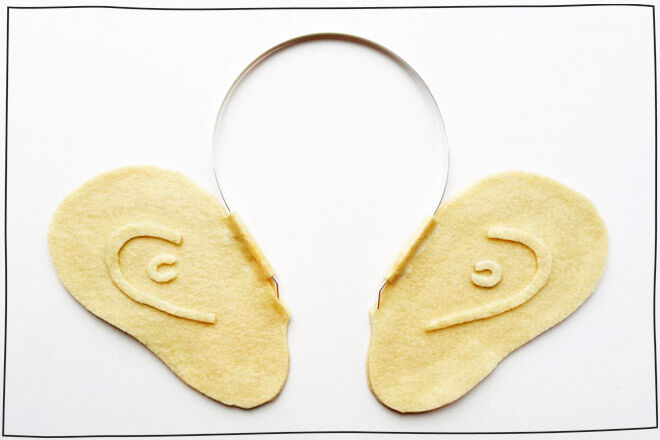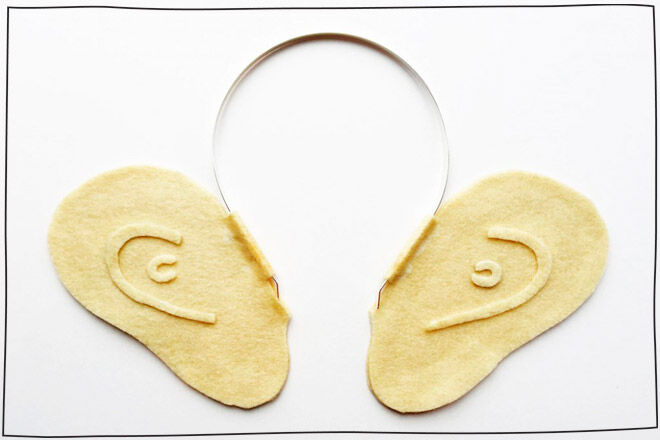 Your kidlet will love the ears in that frobscottle recipe, so why not gear up for BFG role-play with their own set of flappers? Making giant-sized ears is easy and the image of your little one wearing them is unforgettable! (via Hobbycraft)
But wait, there's more…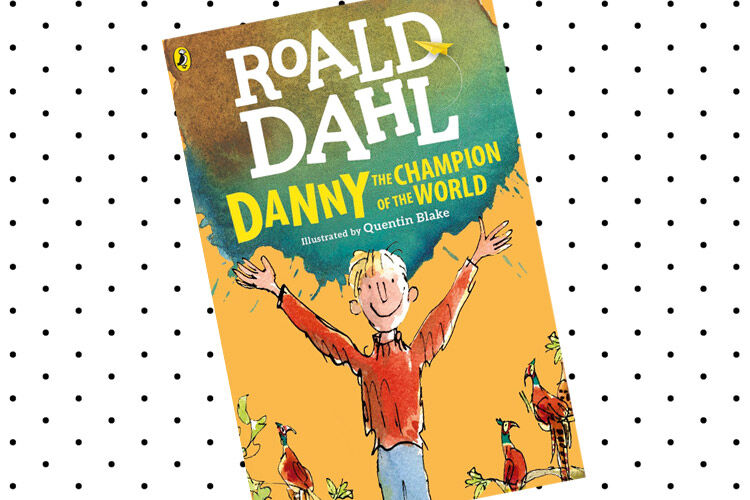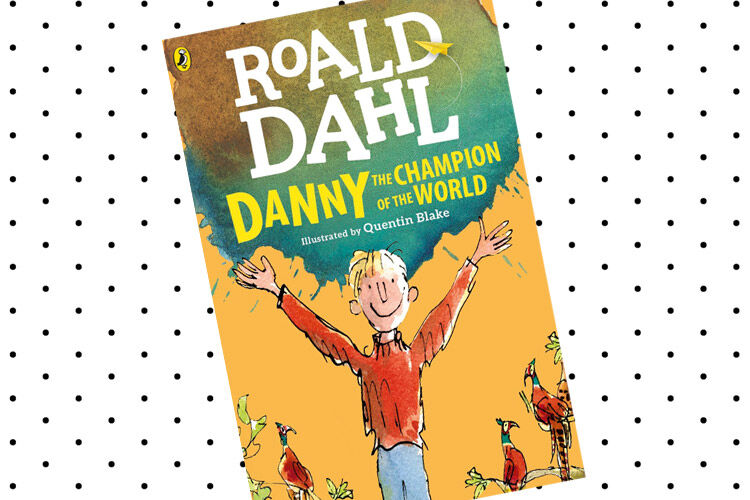 After you've explored The BFG, reach for a copy of Danny the Champion of the World. The BFG appears in this (as the hero of a bedtime story told by Danny's dad) and why stop there? All Roald Dahl books are ridiculously good reads, or should we say 'propsposterously' good? Enjoy!