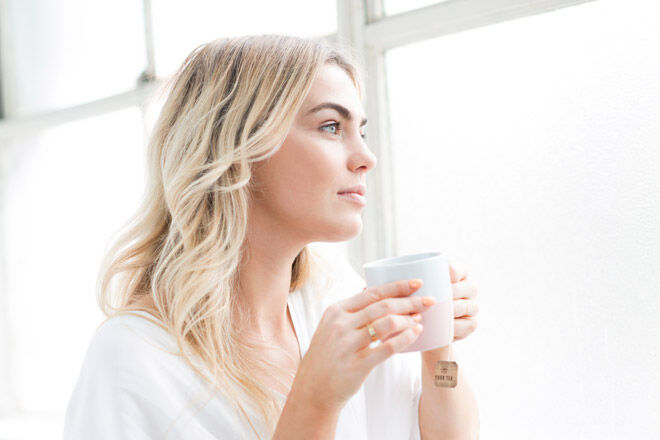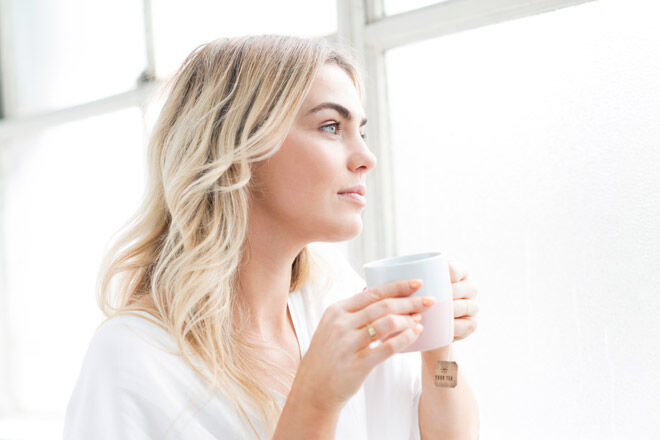 Where herbal tea goes, health and happiness is bound to follow.
Drinking a cup of tea is one of life's everyday treats. It's your moment in the day to nurture yourself and your wellbeing. Whether you're growing a baby, breastfeeding a newborn or raising a family, there is no doubt that a cup of herbal tea has a seemingly magical ability to make everything feel right in the world again.
And Your Tea makes those everyday moments extra doubly special with their carefully crafted tea blends. Their teas make use of traditional Chinese Medicine principles, so that your precious cuppa is not simply a hot drink, but is a goodness tonic for body and soul.
We chatted with Your Tea expert Dr Nat Kringoudis to learn more about these marvellous brews and how their unique and effective blends can help to nourish mamas and mamas-to-be (they had us at 'field mint, dandelion and Chinese wolfberry'!)
Favourite brews for mums and mums-to-be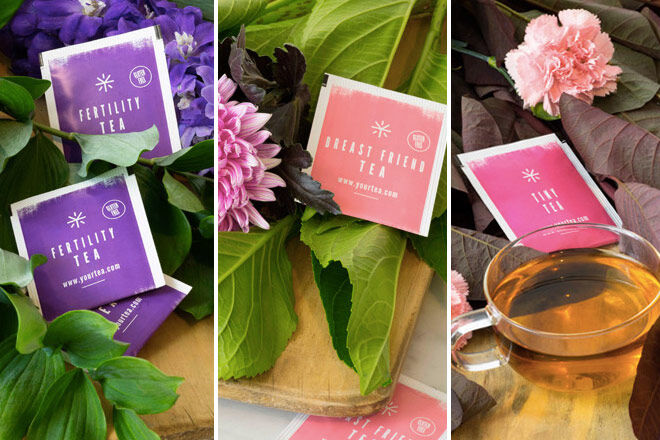 With detox teas, wellness teas and cafe teas, there are lots of gorgeous Your Tea blends to try, and here are three perfect pours for mamas and mamas-to-be.
Fertility Tea
If you're preparing to get pregnant or trying to conceive, then Fertility Tea is a great way to get your body ready for mummyhood. The herbs in this blend benefit ovulation and regulate your cycle, plus you get to taste the famed Chinese wolfberry.
Even if pregnancy isn't on the cards, Fertility Tea has been know to help with PMS, polycystic ovarian syndrome, endometriosis, candida, hormonal imbalance, fertility issues, poor digestion and problem skin.
Pick up a box of Fertility Tea here.
Breast Friend Tea
If you're breastfeeding, then it's time to meet your new BFF – Breast Friend Tea. This blend helps increase your supply of quality milk, boost energy levels ("yay!" says every new mum) and supports your digestive system.
It's also great for helping your body recover from birth, and will support you during pregnancy too. That's what friends are for!
Pick up a box of Breast Friend Tea here.
Tiny Tea
Tiny Tea proves that a little teatox can bring about big changes in your health. Whether you're looking to gain energy, lose weight, target cellulite, clear your skin or reduce bloating and indigestion, each small but mighty sachet is here to help.
Pick up a box of Tiny Tea here.


We chat with Dr Nat Kringoudis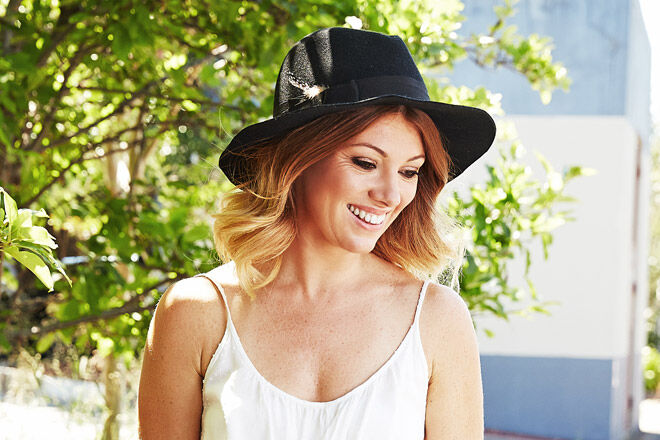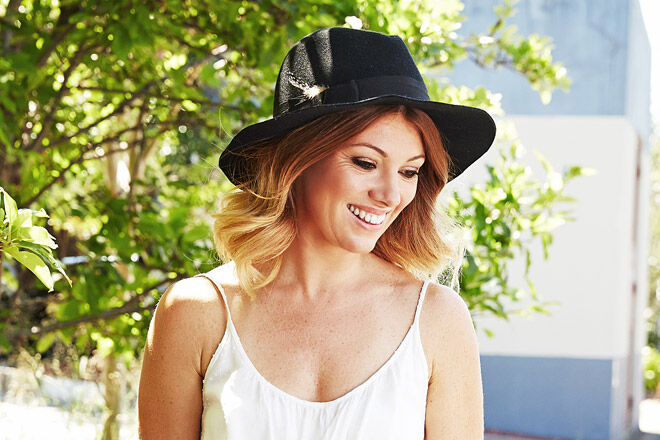 Nat Kringoudis is a doctor of Chinese Medicine, acupuncturist, hormone revolutionist, author, speaker and (yes, there's more!) Your Tea expert. We sat down with her to talk about health, happiness and, of course, herbal tea.
Q: What are some of your favourite ingredients and why are they so good for us?
Chinese wolfberry is wonderful. It's a gentle tonic that helps purify the blood and it does wonders for energy. I also love Chen Pi (mandarin peel). It helps to dry the dampness that can cause pimples, bowel troubles and a general feeling of heaviness. It's also great for addressing colds and congestion. Gan Cao (licorice) is also an amazing tonic that helps to gently improve all over body function. Plus, it tastes amazing!

Q: How do you think mums and mums-to-be should look after ourselves?
Nurturing our body and taking care of our digestive health is key. Our digestive system helps to form our immunity, plus take in and use nutrients. It also helps top up our vitamin and mineral stores, and it goes on to make things like hormones.
Getting that right helps pave the way for healthy pregnancies, good milk supply and easier postpartum recovery. Our digestive health even extends to how well our skin repairs after pregnancy and birth.
Q: A cup of tea is so cosy during winter and it's refreshing over the warmer months too. Which teas do you recommend for the different seasons?
Our teas can be used all year round, but Energy Tea and Happy Tea can be great in winter when we're feeling a little weathered due to the cold. Spring is a great time to cleanse, so our Cleanse Tea is most appropriate at this time. And Anti-C Tea is a wonderful addition to your summer. Not only is it focused on addressing things like cellulite, but it's full of antioxidants, which help repair the body after sun exposure.

Q: We're intrigued by your Sex Tea! What can we expect when we pour a cup?
Haha, I think most people are! Sex Tea isn't necessarily like a shot of Viagra – since we're all about addressing the root cause of health issues, not so much treating symptoms.
Traditional Chinese Medicine really focuses on building the kidneys' energy for a healthy libido and hormones, so the herbs in Sex Tea focus their attention here to really help 'ramp' things up for women and men.
Q: What do you hear again and again from happy Your Tea drinkers?
We have amazing feedback across the board, but we most commonly hear about less bloating, clearer skin, increased energy and happy bowels.


Ooo la la!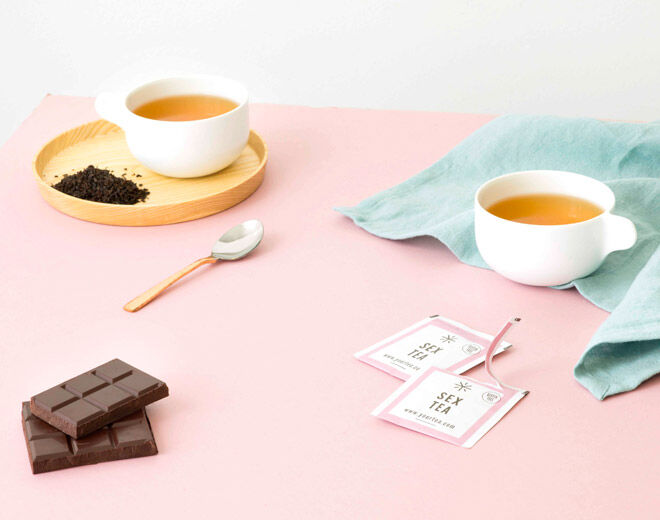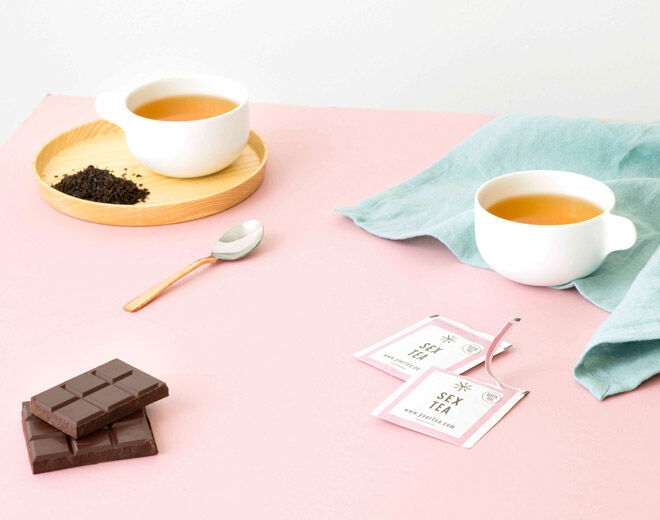 We couldn't finish this post without coming back to Sex Tea! So dim the lights and crack out the champagne kettle, because this blend may just move things along in the bedroom department.
It contains herbs that help to enhance your libido and assist with sex drive issues; and if you're just looking for a quiet lie down (that's not a euphemism), then this blend is great for relieving stress and anxiety too. Ahhh…
Buy your Sex Tea ($25) here.


Your Tea brings a range of organic tea blends that are rich in flavour, purpose and love.
If you're curious to know more, Dr Nat and Your Tea have articles on all things health + tea (sex tea included). Your Tea has been brewing and healing since 2013, with the sole intent and purpose of treating your body with love and respect.
Sit back and sip on.