Minecraft. To those in the know (= all of the kids you know) this game is a spellbinding mix of new worlds, building, creating and the odd hostile mob worthy of as many of hours of their time as possible.
To those on the outside, it's a blocky bewilderment that looks like it belongs on a Commodore 64. But whether you know a little or a lot about the game itself, we all know how incredibly popular this game has become. And that means that Minecraft-themed gifts that take the building experience into the real world will always be a popular choice with your little folk.
So let's create a new world of Minecraft gift giving with these 18 ideas for builders big and small.
Be a doll

Felt Little Minecraft Handmade Doll ($13.82): This sweet little builder will add a subtle Minecraft touch to your tot's real-world biome (AKA their room).
Carry it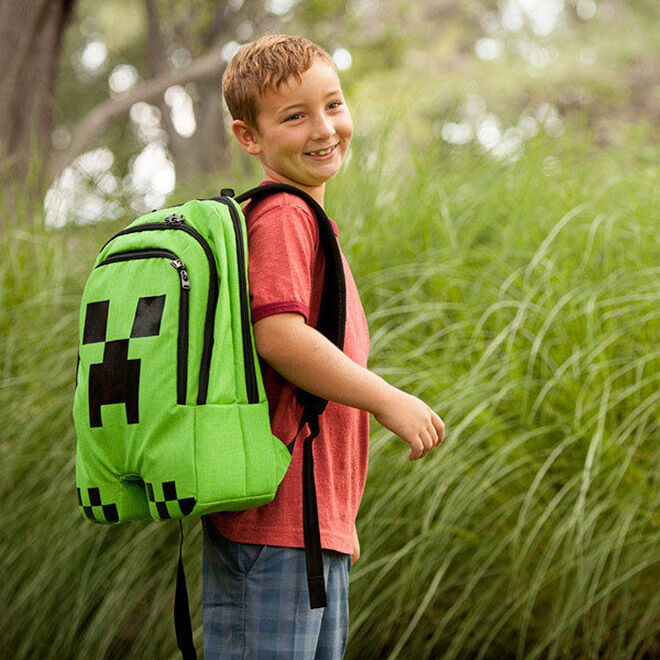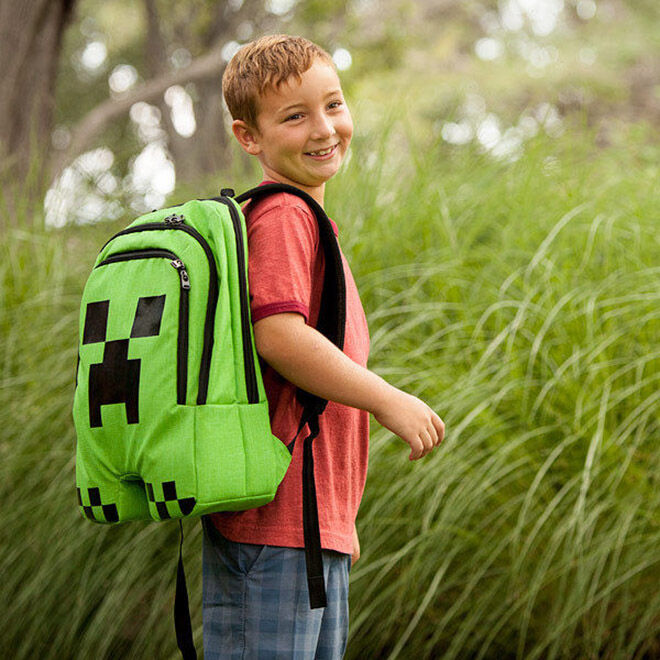 Minecraft Backpack ($36.99): Every builder needs a bag to cart around their tools, even if they are just the pencils and books needed for school. This Green Creeper backpack will do the trick (and we haven't heard of any of them exploding to date).
Pop vinyl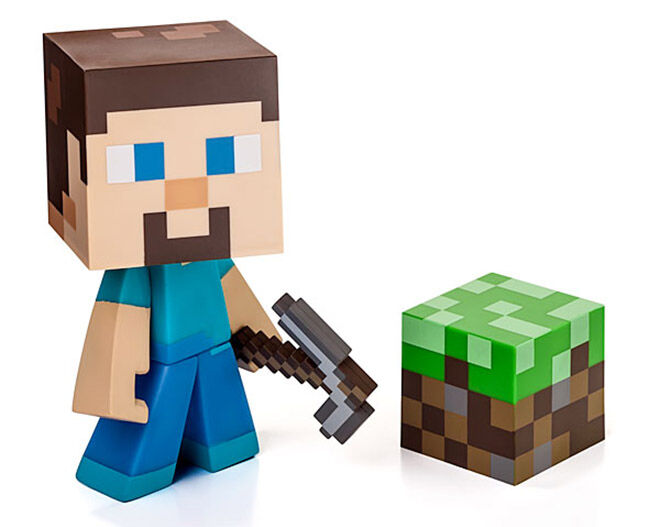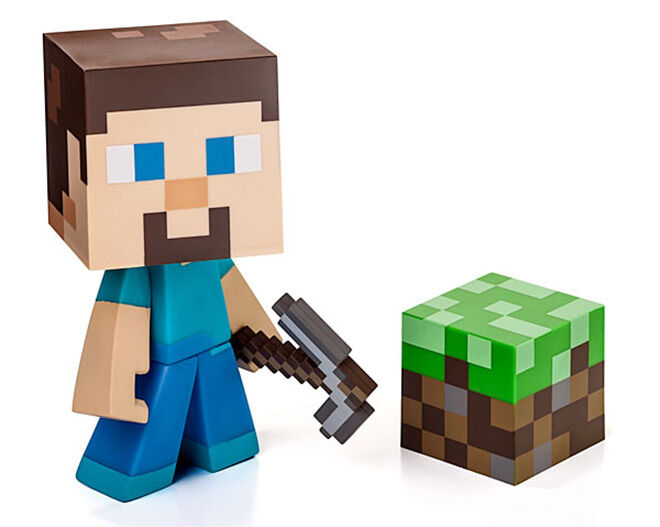 Minecraft Steve Vinyl Toy ($38.99): With posable arms and legs, this Steve is ready to get some serious mining done.
Crafting yourself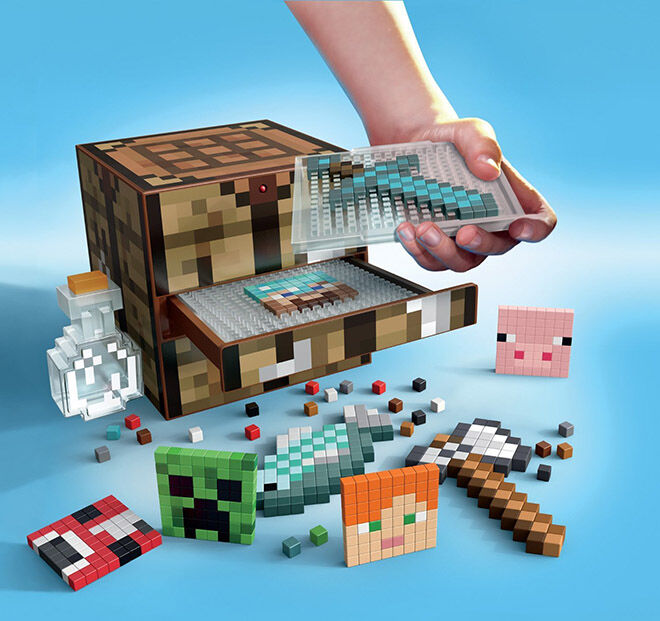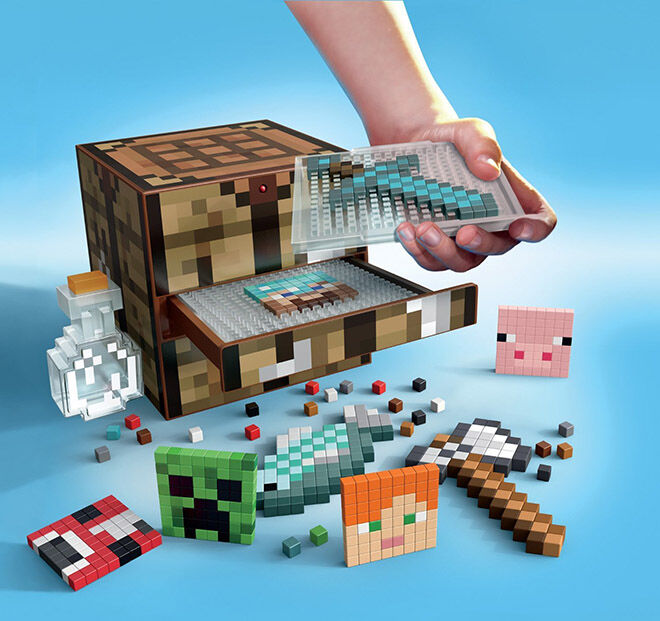 Minecraft Crafting Table Playset ($189): With 10 templates included, your kiddo will certainly get into creative mode with this crafting playset.
Light it up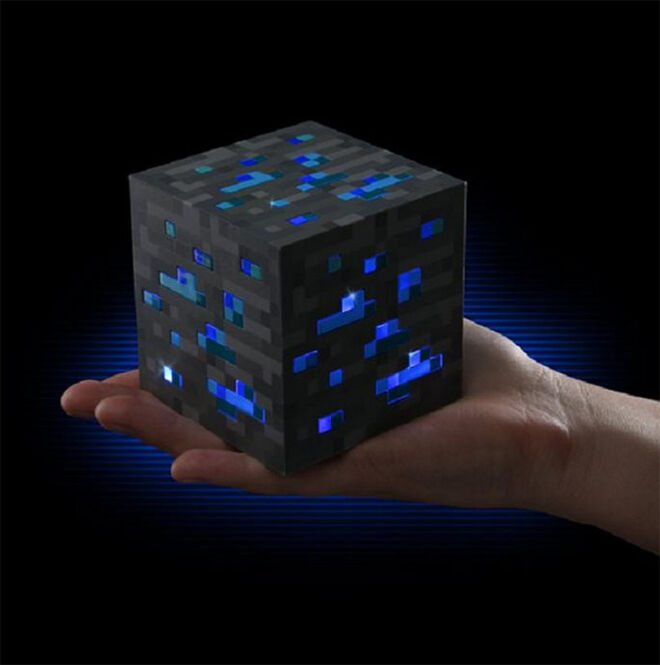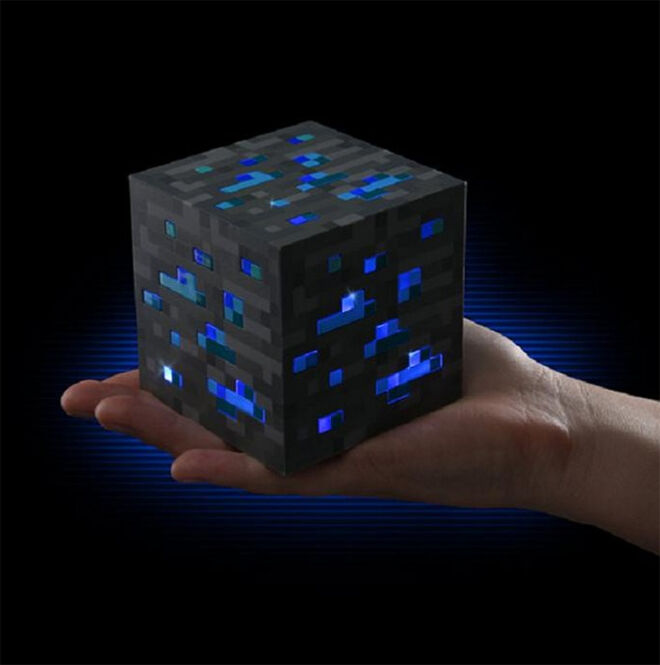 Minecraft Diamond Light-Up ($39.99): Your tot's room will glow with a cool blue light with this Diamond Ore night light. Note: (unfortunately) does not contain real diamonds.
Creeper couture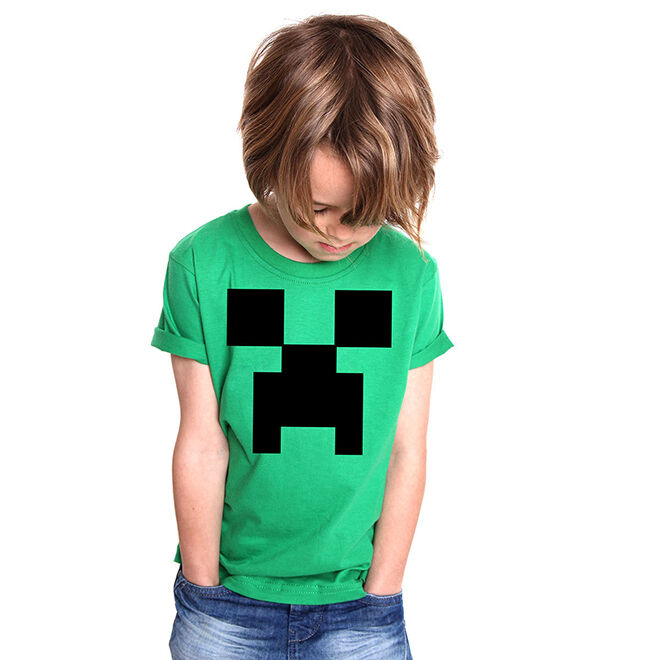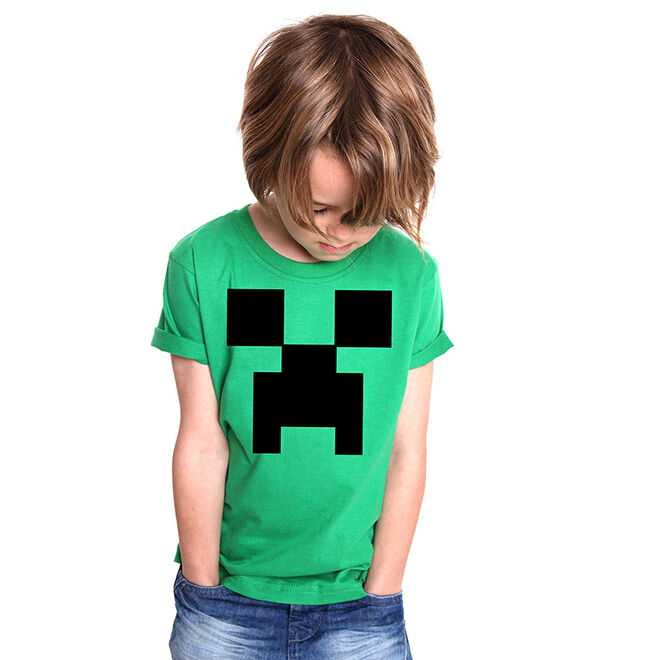 Minecraft Creeper T-shirt ($18.32): Your little Minecraft lover can wear their creeper on their sleeve with this t-shirt. We predict this one will immediately be on high wardrobe rotation.
Colour me happy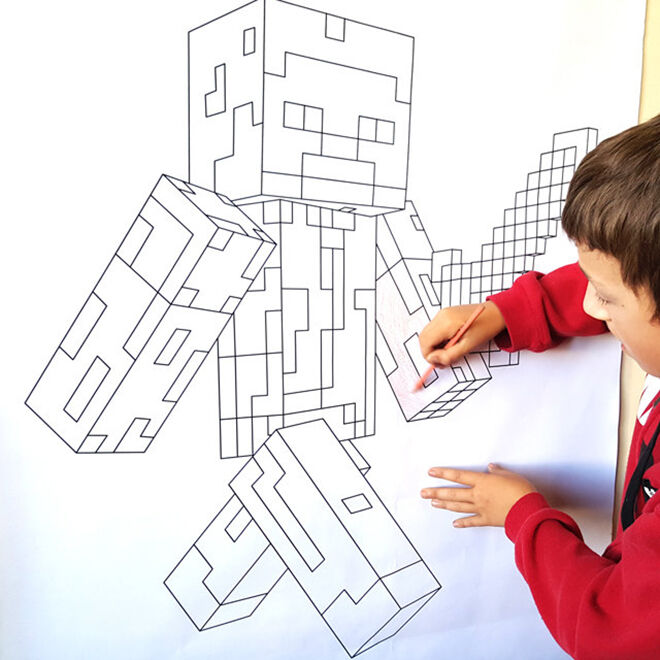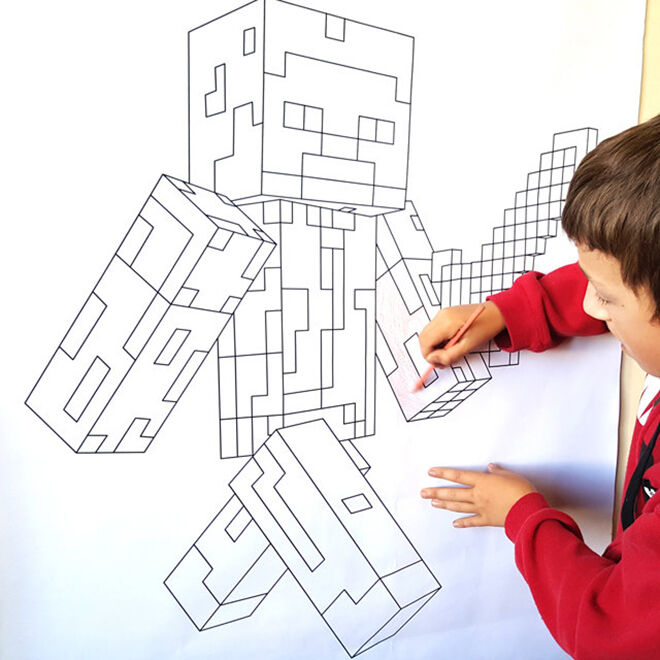 Giant Steve Minecraft Colouring Poster ($24.95): Your kiddo can DIY their own Minecraft wall art with this Steve colouring in poster. At 90cm tall and 78cm wide, make sure you've got plenty of pencil power on hand.
En pointe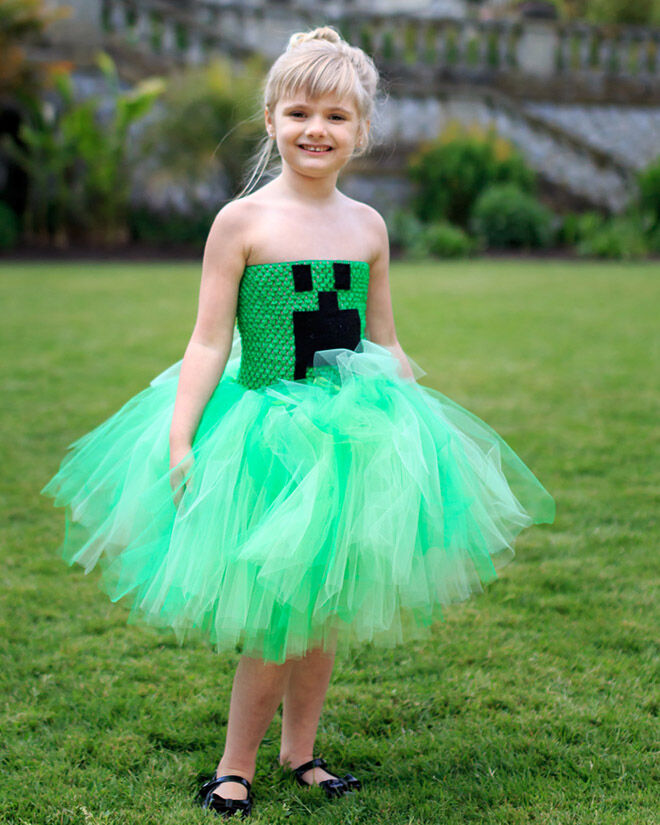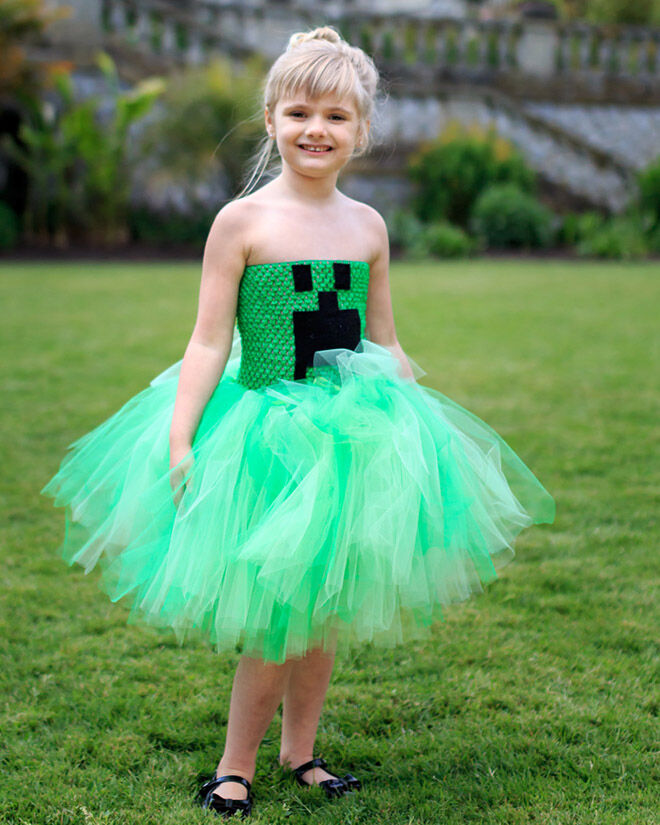 Creeper Girl Tutu ($27.63): This tutu takes the cake for the prettiest Creeper costume going around.
Become an expert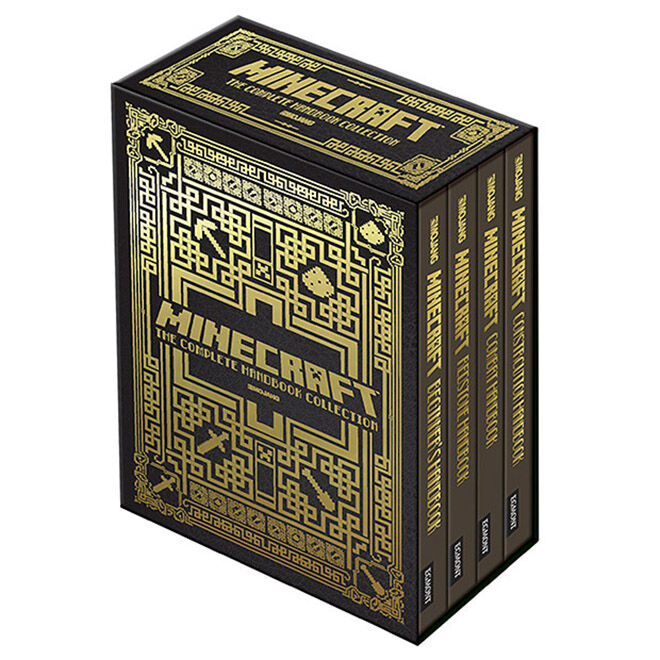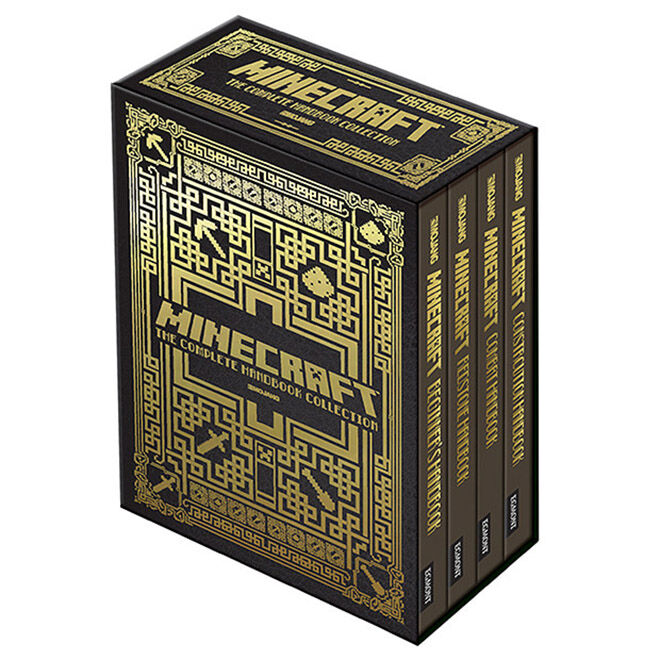 Minecraft: The Complete Handbook Collection : An Official Mojang Book ($41.93): One for the most intrepid fan, this handbook collection will provide all the hints and tips needed to survive even the most hostile of hostile mobs.
Is that you Steve?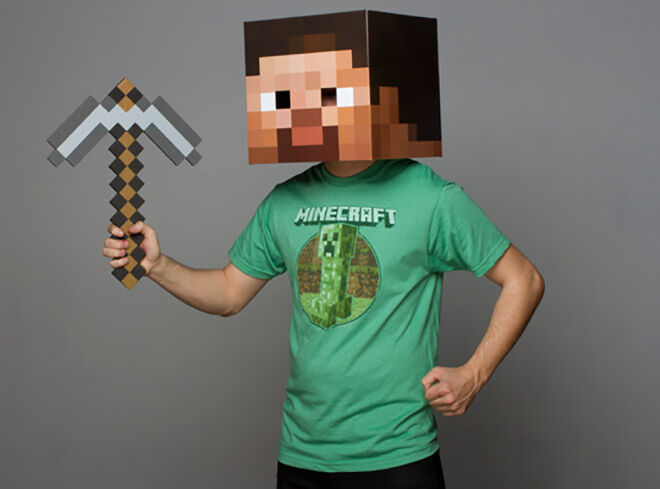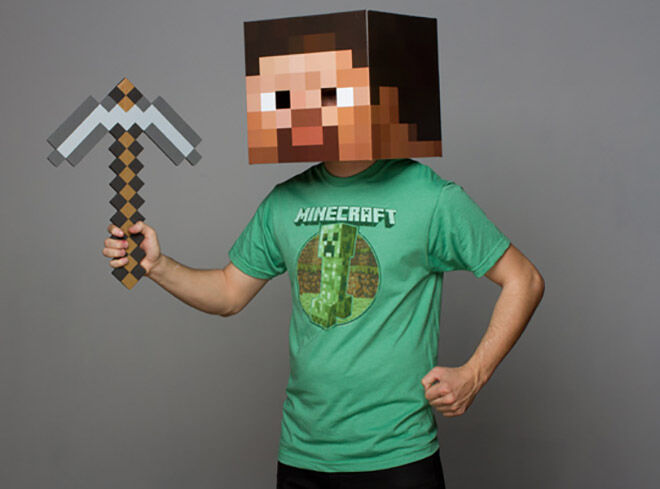 Minecraft Steve Head ($24): Taking 'blockhead' to a new level, this Steve head will complement your kidlet's real world skin and let them enjoy avatar life IRL.
Build it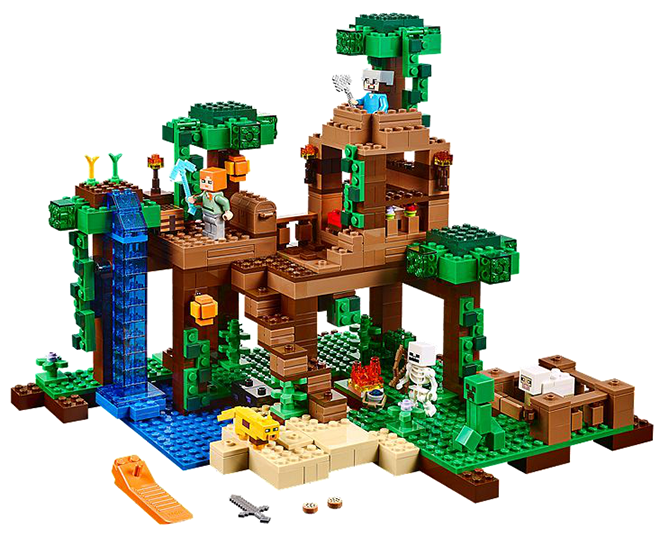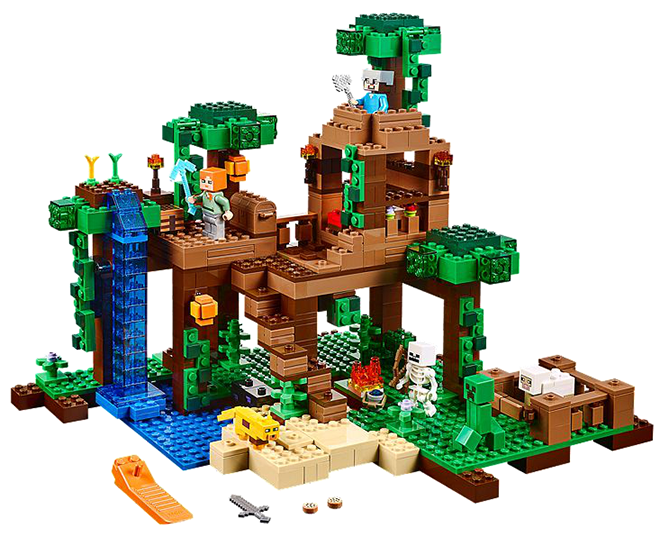 LEGO Minecraft the jungle treehouse ($125): Two absolute legends of the building game world unite: Minecraft, meet your real world partner, LEGO.
Cuddly spider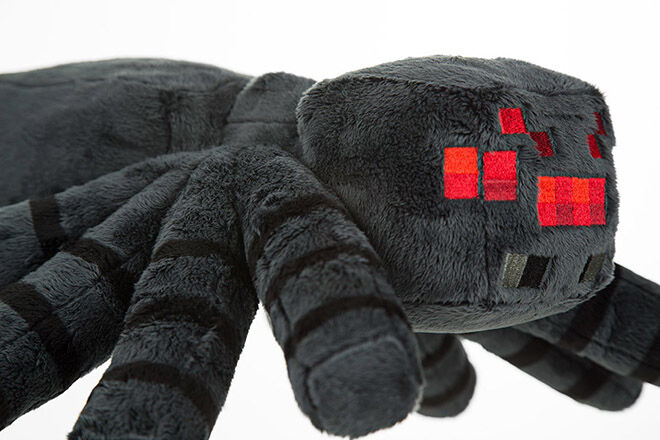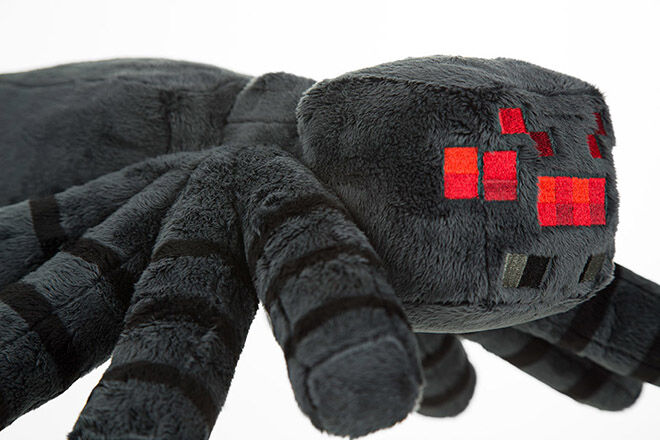 Minecraft 13 inch Plush Spider ($59.99): This soft and cuddly spider is the perfect night time pal – we promise it won't become aggressive when the lights go down.
Mine it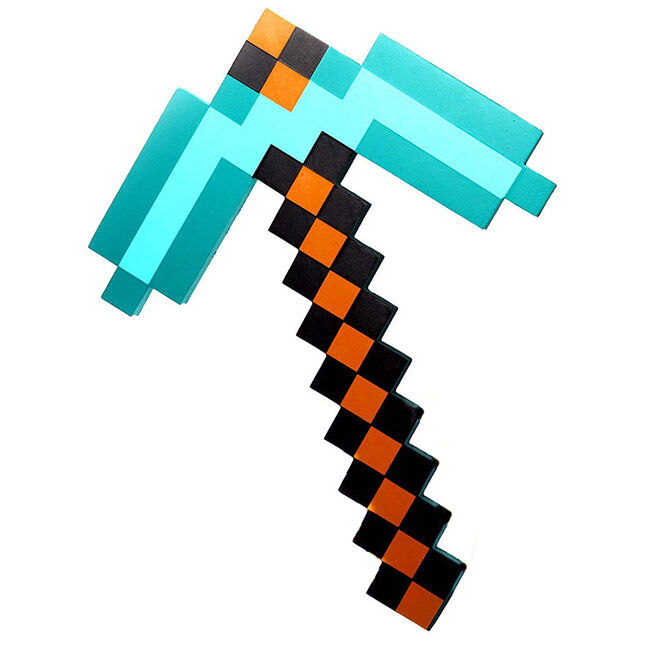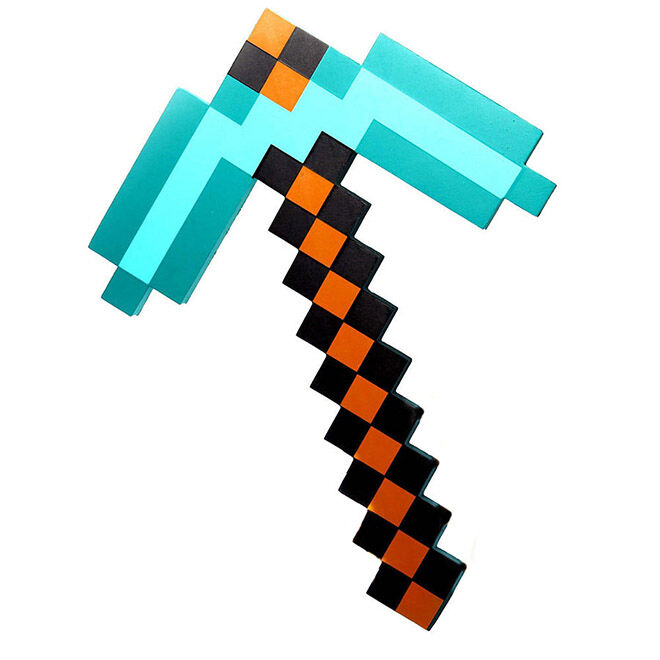 Minecraft Pickaxe Foam Replica ($34.99): The perfect pick(axe) for your tyke's next birthday treat, this foam replica will take their creativity into the real world for imaginary Minecraft play.
Decorative download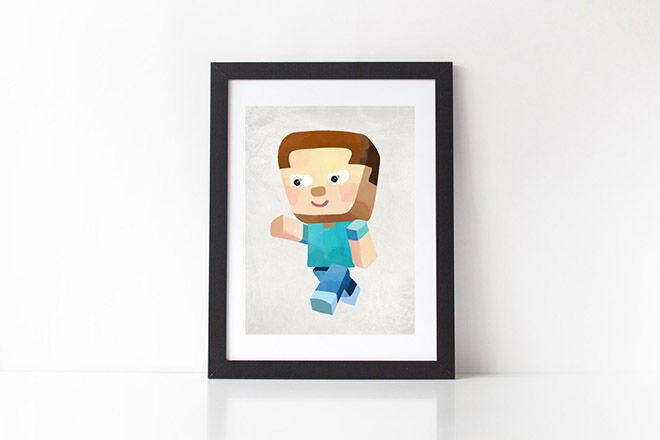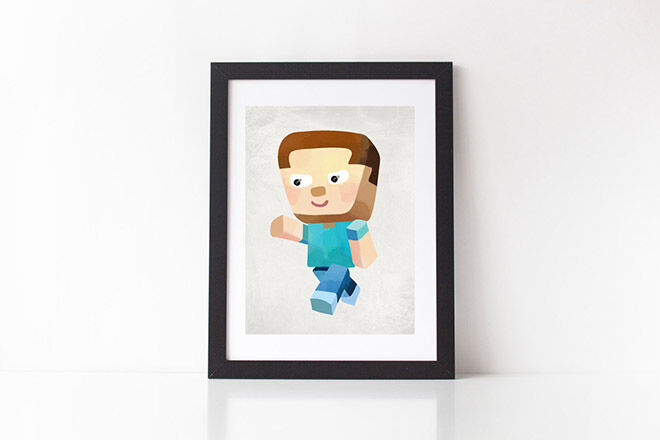 Steve Print ($4.14): This smiley Steve will add an enchanting touch to any gamer's room. And it's great for the budget too!
Minecraft mug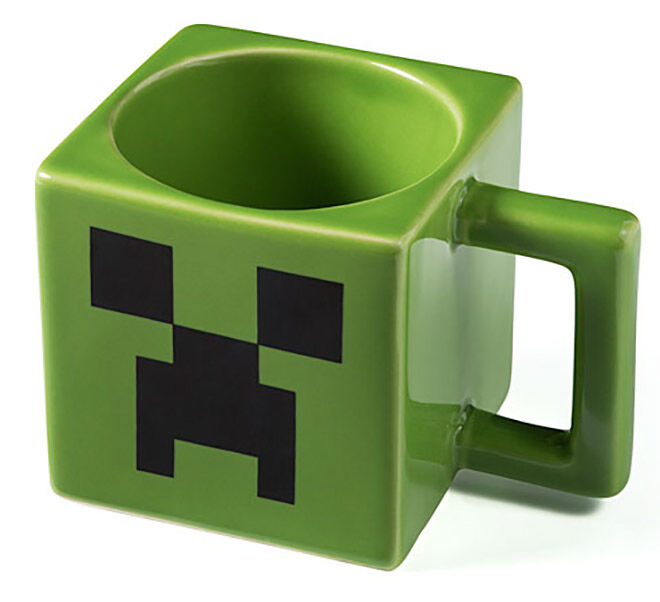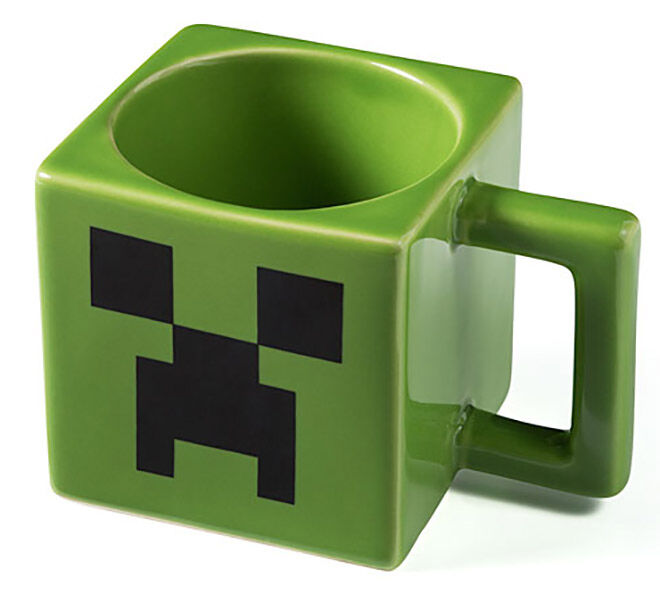 Creeper Mug ($18): Minecrafters need to maintain good hydration for optimal building, so keep this mug topped up and they'll be cruising up the achievement ladder too.
Just joking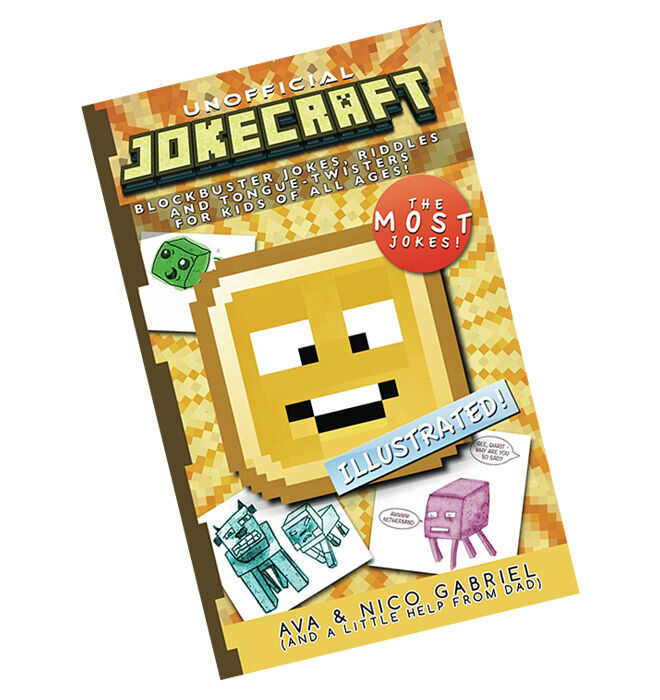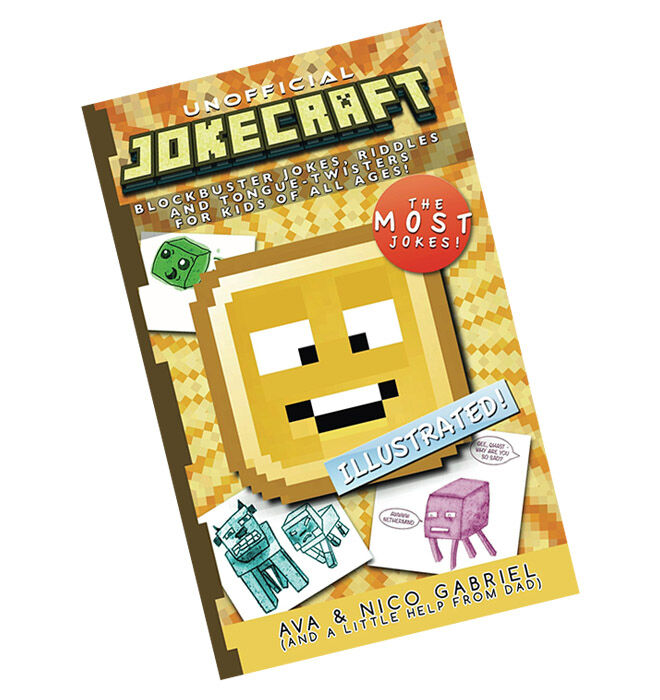 Unofficial Jokecraft ($11.00): How do you go to the bathroom in an Enderportal? In a Portal-Potty! This book is packed with Minecraft-flavoured zingers that will have your tyke crafting some gool ol' belly laughs.
Delicious!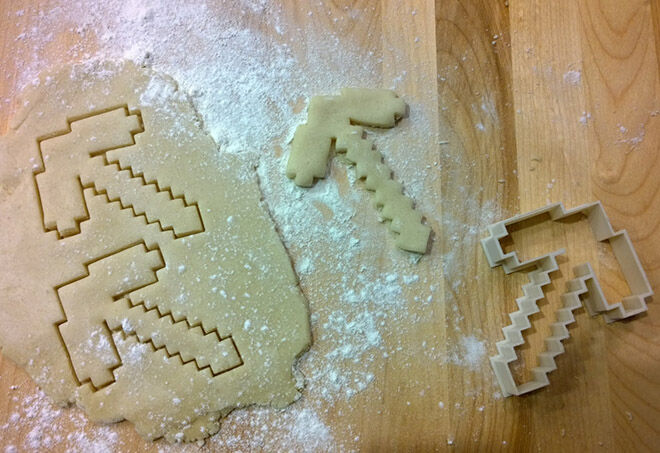 Minecraft Cookie Cutter ($5.51): Minecraft just got a whole lot tastier. Whip up a batch of their favourite biscuit dough and then get cutting with this pickaxe shaped cutter. Yum!
T-shirt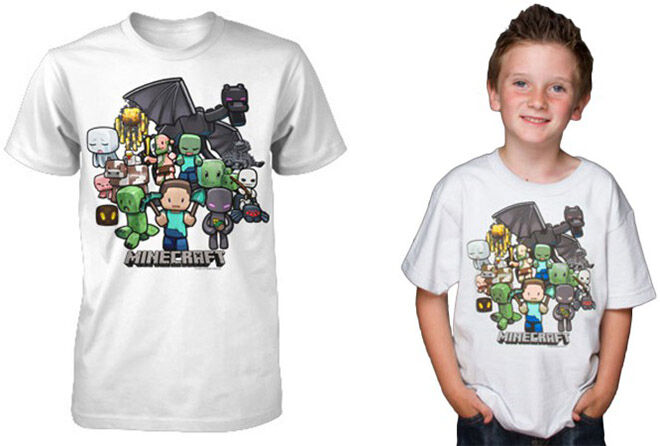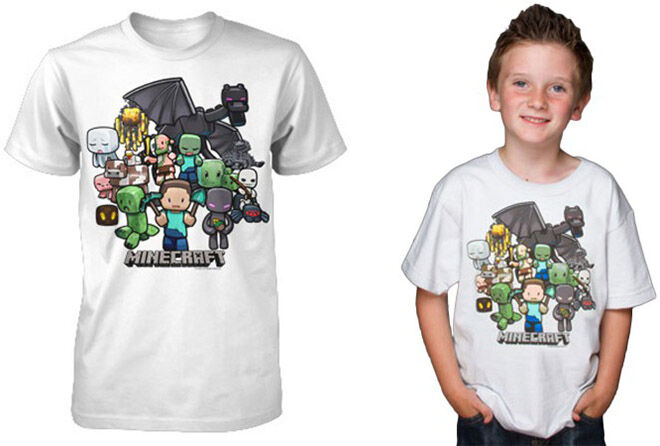 Minecraft Party Boys T-shirt ($28.99): Creepers and zombies and silverfish, oh my! This t-shirt lives up to it's name with a party of Minecraft characters on display.