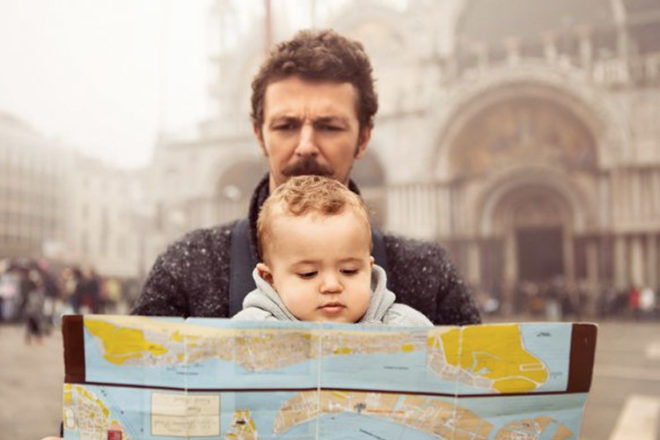 As the motherland of pizza, pasta and gelato, it stands to reason that Italy would also be home to some of the most delicious-sounding baby names! And with an emphasis on repeated vowels, Italian monikers are known for rolling off the tongue in a dreamy fashion.
Here are 23 of our favourite Italian baby names for your bellissime bambini.
Italian baby name inspiration
Alessandro/Alessandra:  This Italian version of Alexander is one of Italy's most popular names for boys. The feminine version – Alessandra – is also lovely and means 'defender of men'.
Allegra: Italian fashion icon Donatella Versace chose this name, meaning 'joy' or 'happy', for her daughter.
Aria: This melodic-sounding name means 'air' in Italian.
Arianna: A pretty-sounding name that means 'chaste', you could also choose the alternative spelling, Ariana.
Aurelia: The female form of the Roman classic Aurelius, Aurelia was a very common name during Roman Empire times.
Bianca: Meaning 'pure' or 'white', this name is a lovely choice for your innocent little babe.
Dante: With a moniker that means 'steadfast' and 'faithful', this one is perfect for a loyal mama's boy.
Francesco/Francesca: Hoping for a nature-loving tot? Consider naming them after Saint Francis, whose patronage was associated with animals and nature.
Leonardo: Why not name your lil' creative genius after one of the world's most famous painters, Leonardo Da Vinci? Leo is a short and sweet abbreviation.
Lucca: Take your baby name inspo from one of Italy's most beautiful Tuscan regions, Lucca.
Lucia: Pronounced with a 'ch' (as in, Lu-chee-ya), this European version of 'Lucy' has a romantic ring to it.
Luna: This sweet celestial name translates to 'moon' in Italian and it also happens to be the name that Chrissy Teigen and John Legend gifted their daughter.
Matteo: We love the cool European edge that this name has over the more traditional-sounding, Matthew.
Mirabella: A variation on other popular Bella-ending names, such as Isabella, Mirabella means wonderful – which it is!
Noemi: A beautifully lyrical girl's name that means 'my delight'.
Orlando: Miranda Kerr's baby daddy, Orlando Bloom, made this name popular in Hollywood circles. Before that, Shakespeare enlisted the name in his play, As You Like It.
Romeo: The most famous of Shakespearean monikers, the Beckhams chose this name for their second son.
Serafina: With the name meaning 'ardent' and 'angelic', it's easy to see why Jennifer Garner and Ben Affleck named their second daughter, Serafina.
Siena: Another name inspired by a picture-perfect Tuscan city, this name is often spelt 'Sienna' in Australia.
Stella: If you can look past its connection to the 'Rocky' film franchise, you'll be pleased to learn that Stella means 'star'.
Valentino: Fit for the mini charmer, a tiny tot named Valentino is sure to charm the socks off family and friends.
READ MORE:
20 French baby names you'll want to steal
20 favourite Disney inspired baby names
Celebrity baby names: the weird and the wonderful
Save