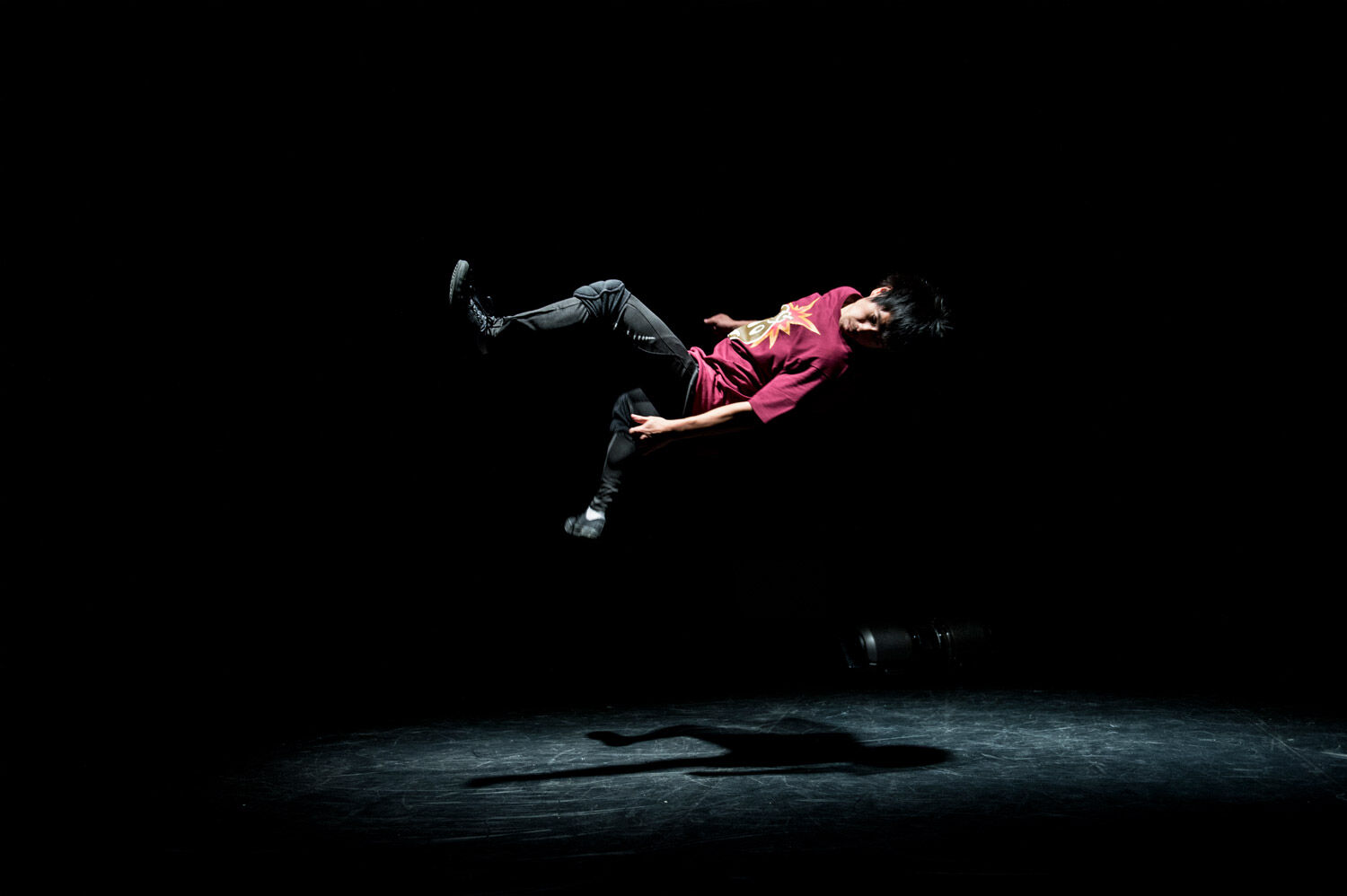 Discover the captivating and inspiring stories of six young performers; champions of Fairfield's underground Parkour and street style community.
Jump First, Ask Later is an urban choreographic portrait of the streets of Fairfield in Western Sydney, the most culturally diverse region in Australia.
Directed by Byron Perry, the work tells the collective true stories of six young champions of Fairfield's underground parkour and street style community. Urban freestyle forms and contemporary dance intersect to create a physical narrative that explores violence, migration, redemption and the collective freedom these artists discovered by mapping their city through dance.
At the heart of parkour is a mindset of creativity. A notion that the obstacles you encounter shouldn't be avoided but rather deliberately engaged with in order to find your path – 'jump first, ask later'.
"This is an amazing work. Take yourselves, your children and be made very, very happy." – Kevin Jackson's Theatre Diary
Arts Centre Melbourne presents Jump First, Ask Later
When: 2nd to 6th August 2016
Tuesday 2 August, 7pm
Friday 5 August, 7pm
Saturday 6 August, 2pm & 7pm
Duration: 50 minutes
Where: Arts Centre Melbourne. Fairfax Studio
Tickets: Premium: $30, A-Reserve: $25 Book online at Arts Centre Melbourne.
Recommended for 8+