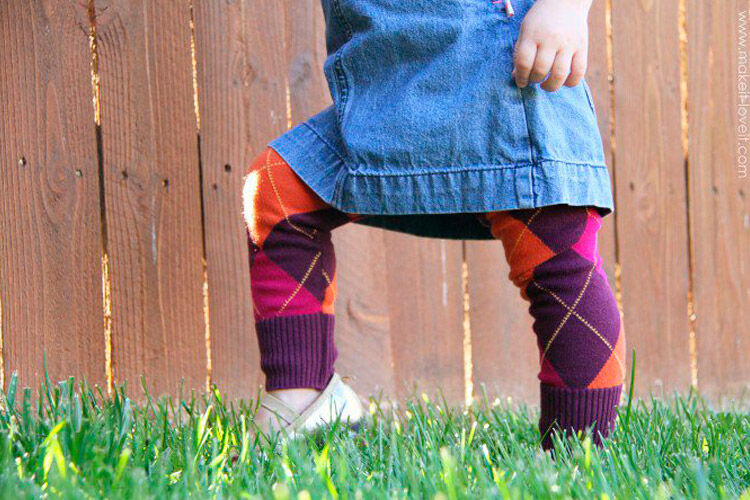 It's fun to freshen up your winter wardrobe, but what to do with the off-trend woolies you've consigned to the scrapheap? Well, there's life in those tired jumpers, tights, socks, gloves and pjs yet! All you need is a couple of bright ideas, some simple supplies and – ta da! – what's old is new again.
Here are 16 ways to upcycle your unwanted woolies. Warm up those fingers and sew, sew, sew!
All the single ladies gloves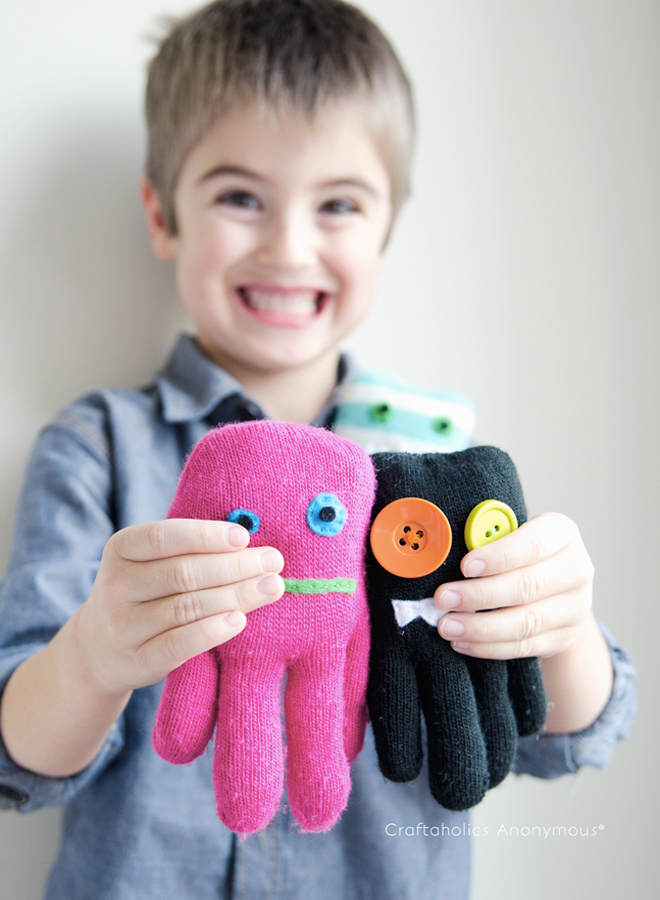 If the Glove Thief has pinched one half of the pair (or the other glove just got left somewhere), then make your single gloves into glove monster softies. They're roar-some fun! (via Craftaholics Anonymous)
Cloudy with a chance of fiberfill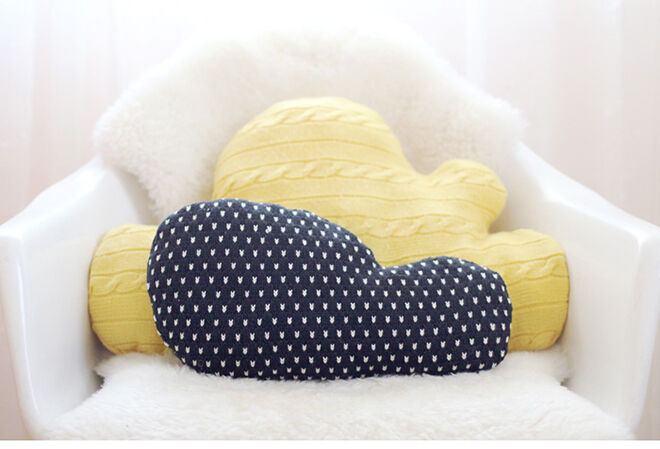 Old jumpers are soft and fluffy, so it makes sense to puff them up into cloud pillows. With simple stitching and poly fibrefill stuffing, you can rest easy on a raincloud. (via Making Nice in the Midwest)
Snakes and ladders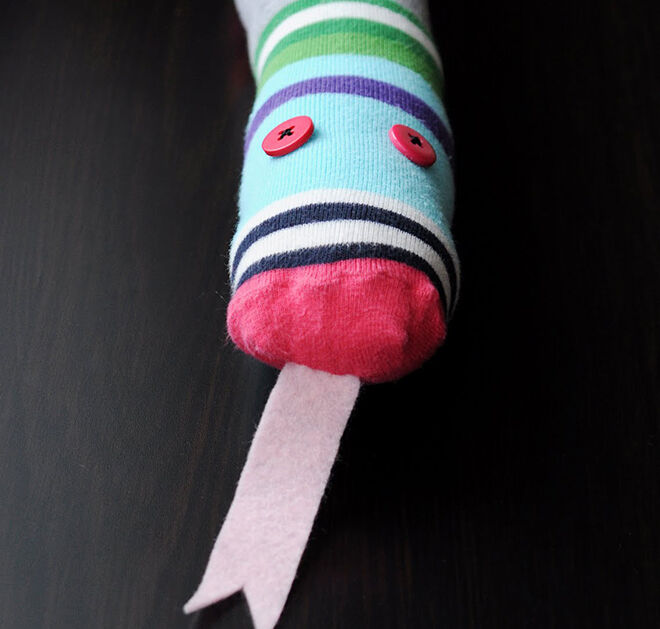 Take one pair of old kid's tights and transform them into a snuggly snake. This is a ssssuperb way to recycle too-small or laddered tights. (via Meet the Dubiens)
Jump to it!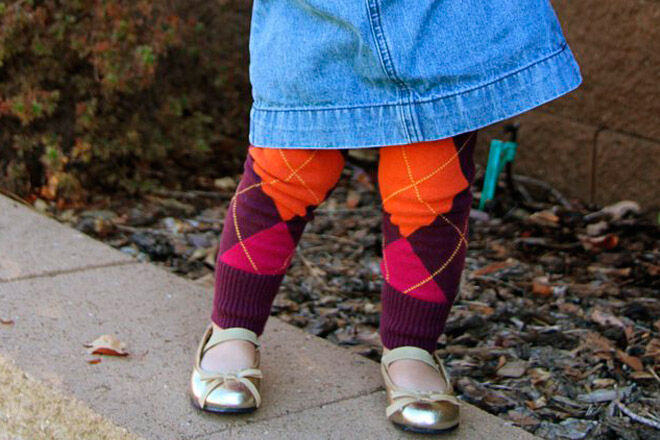 Now that you're down a pair of tights, why not make some new leg-warmers? Your ankle-biter will love stepping out in leggings made from an old jumper. Yay! (via Make it & Love it)
Who sews whose socks?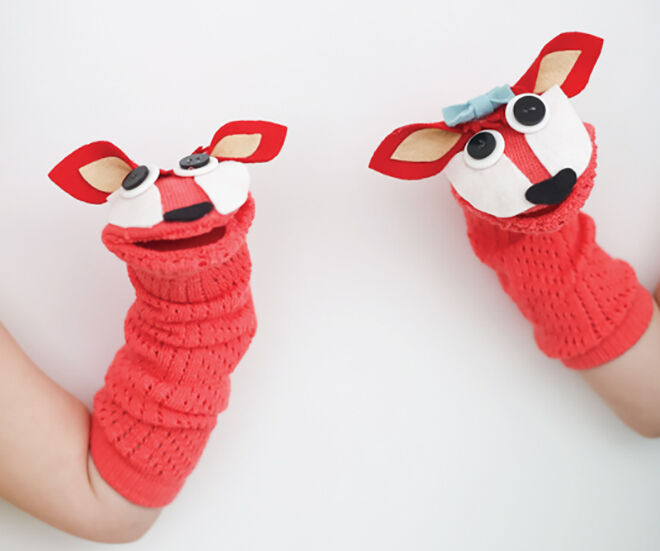 Sock puppets are always cool (well, toasty, really), but fox sock puppets are even better! They're fun to make and provide the perfect inspiration for a Fox in Socks show, Dr Seuss-style. (via Craftiness is not an Option)
Toasty tartan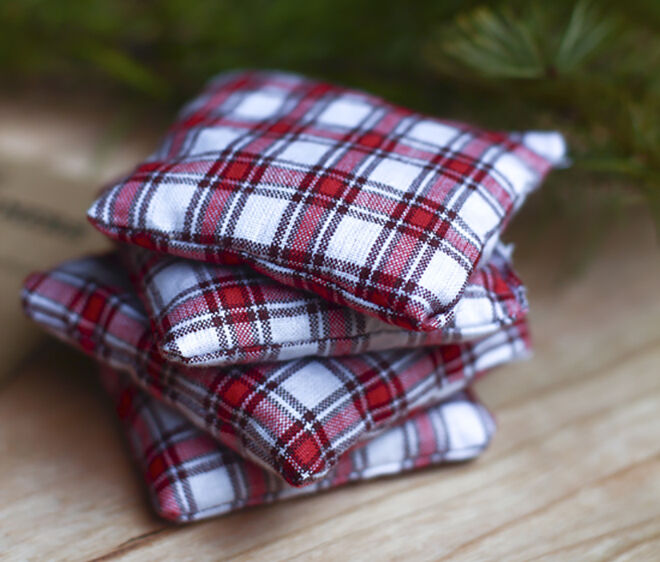 Flannelette sheets, pjs and shirts are cosy as can be, especially when they're made into little hand warmers. With Scottish looks and rice stuffing, you can cook up hotcakes for hands. (via Swoon Studio)
Roundabout repurposing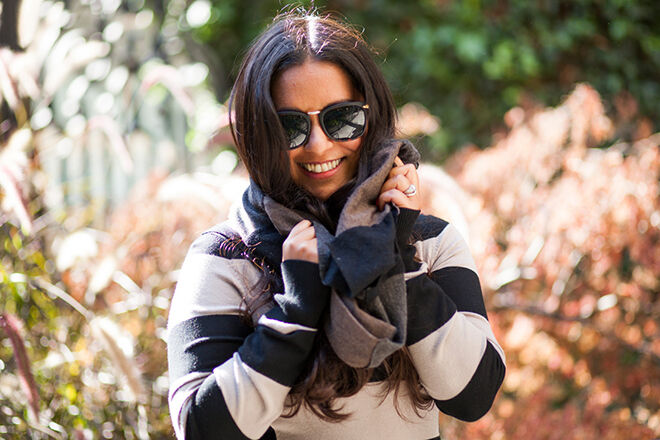 The wheels on the bus go round and round, and so does this infinity scarf made from an old jumper. We give this no-sew accessory a green light! (via Brit + Co)
A hat to cheer about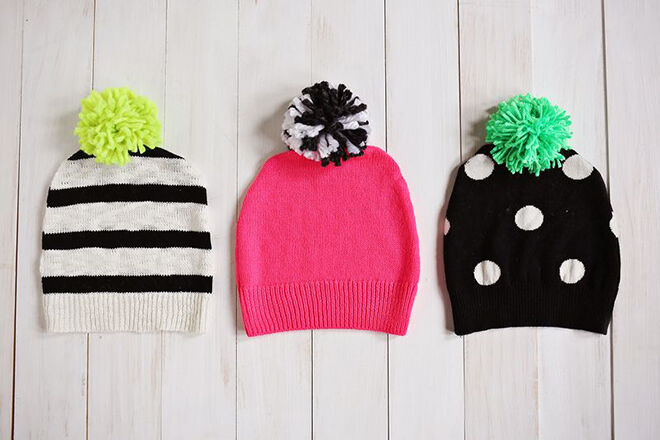 A pom pom hat is a beautiful thing, especially when it's made from a recycled jumper. Your little one can help make the pom poms, so get set to shake your head feather! (via A Beautiful Mess)
It's plaid-time!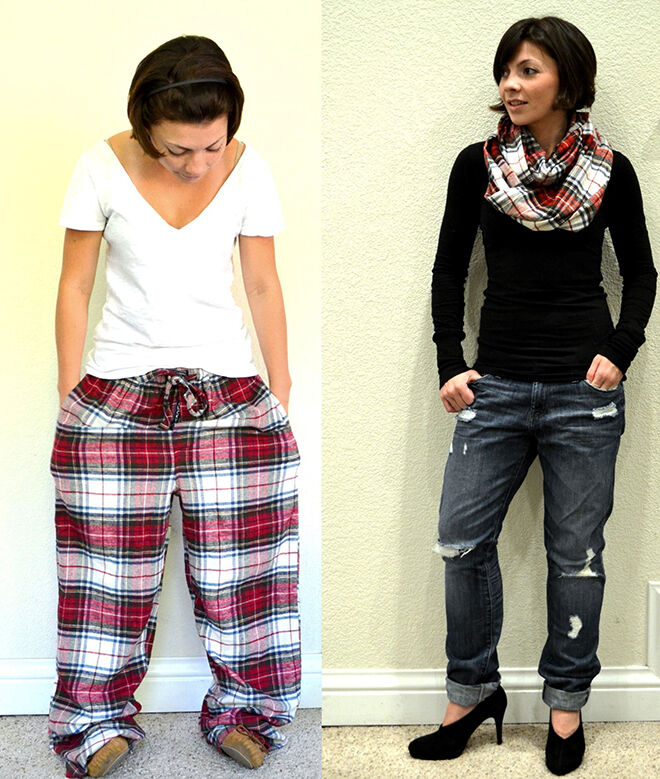 Old flannelette pjs might be ok for home, but when it comes to heading outdoors, switch the pjs for a plaid infinity scarf. Now that's donating your pyjama bottoms to a fashionable cause. (via Brittany Makes)
The flopsy bunnies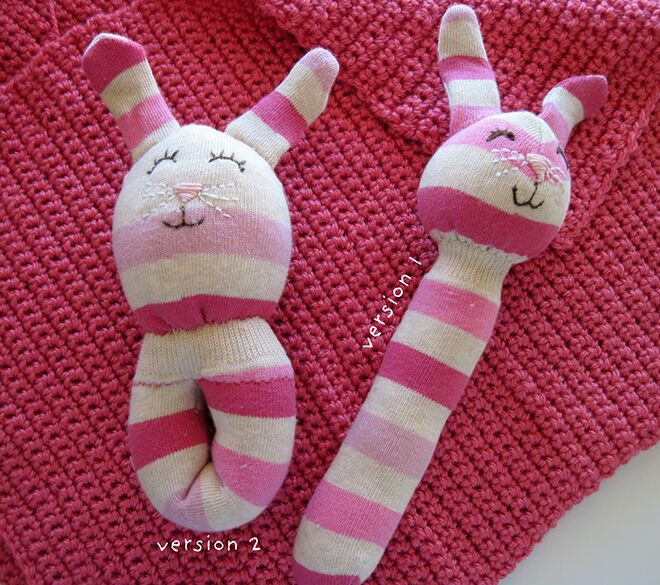 If you're hoppy and you know it, shake a rattle! Whether you make the straight or loop version of this sock bunny rattle, your bub will fall in love their new friend. (via Homemade by Jill)
Warm wishes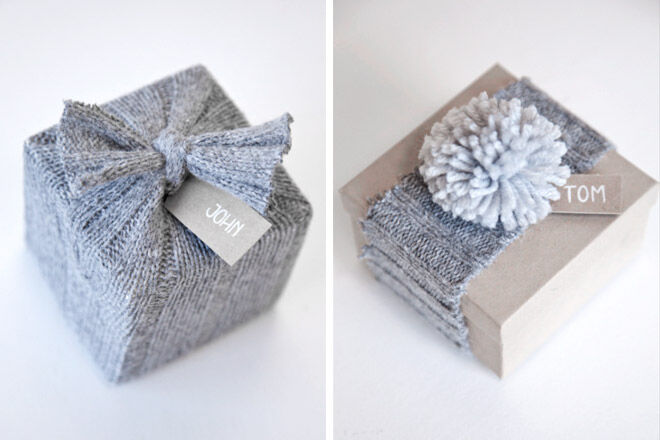 It's gift wrapping with a twist when you use wool instead of paper. Whether you cosy up the whole present or use a 'ribbon' of jumper, your old knit is the gift that keeps on giving! (via Boxwood Clippings)
Slip and slide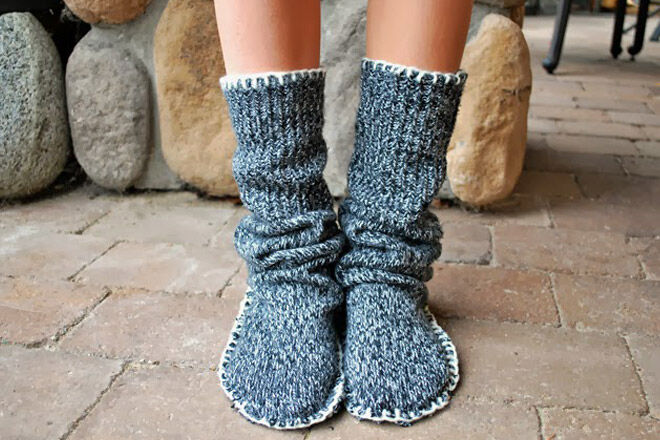 Slippery dips are fun for kids, but slipper boots are fab for grown-ups. And when they're made from your old knit, your toes will be jumping for joy! (via Drawings Under the Table)
Drink up!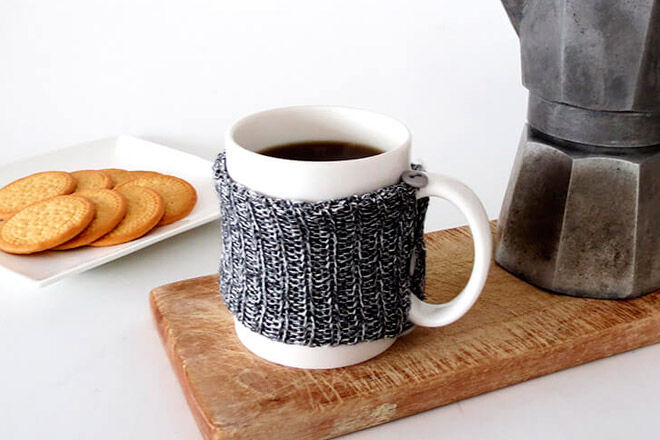 There's nothing like a warming cup of tea or coffee (or hot chocolate!) over winter, and this ingenious idea will keep your drink hot long after your jumper has stopped keeping you warm. (via Dream A Little Bigger)
Pots of style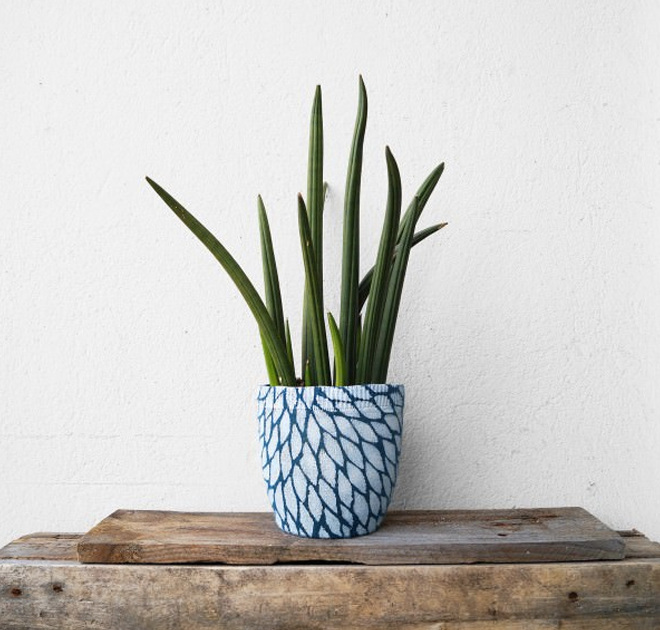 Old plant pots will thrive on some added colour and texture. Just wrap them in your old knits and it's goodbye drab, hello fab! (via Ezy Shine)
Fine and Scandi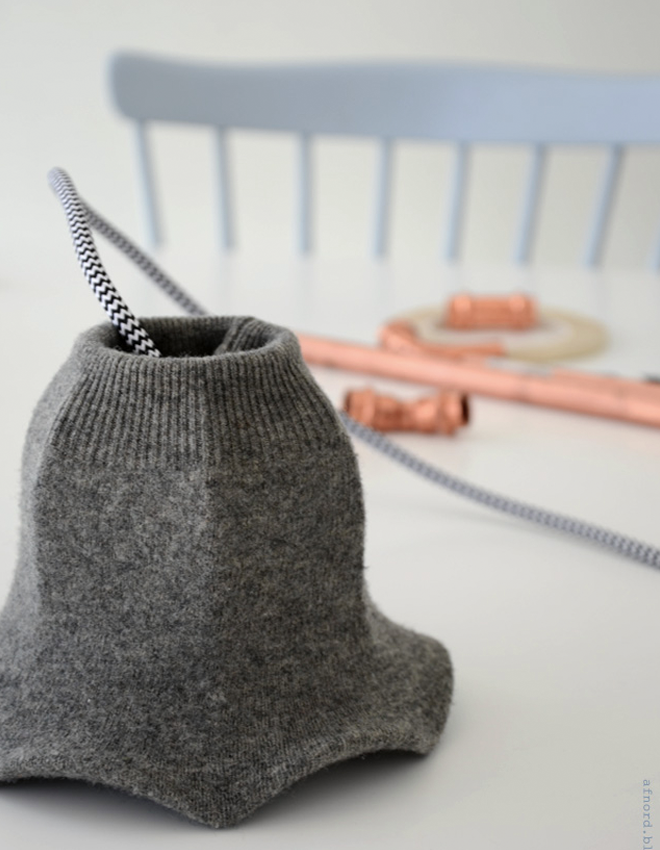 Have a lightbulb moment with this DIY lampshade in wool. An unwanted knit and an old lamp are a match made in Scandi heaven. (via Mormorsglamour)
Let's get physical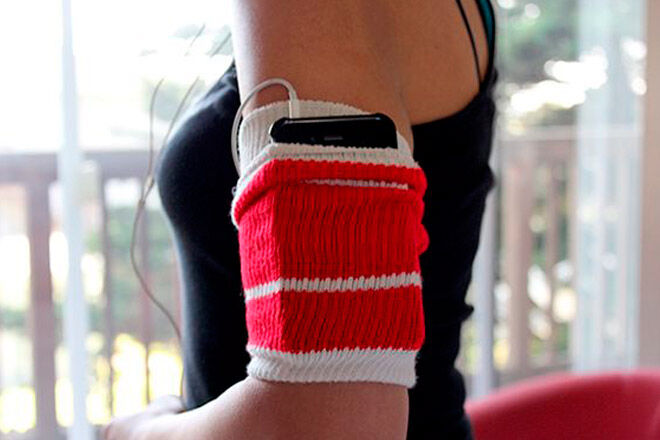 For a sporty upcycle, make an old tube sock into a workout armband. Give it your phone to look after, so you can train hands-free. (via CNET)