Jubilee Playground
With shades of Enid Blyton's 'The Magic Faraway Tree', this dreamy Sydney playground is a place where imaginations can grow into enchanting memories. 
Getting there
Northcote Road
Bicentennial Park
Glebe
NSW 2037


Nestled in amongst majestic Moreton Bay figs and built beside a bubbling brook (oh ok, there's a bit of poetic license there – the 'bubbling brook' is actually Rozelle Bay), Jubilee Playground is a beautiful place to contemplate the world as your tyke climbs, slides and swings to their heart's delight.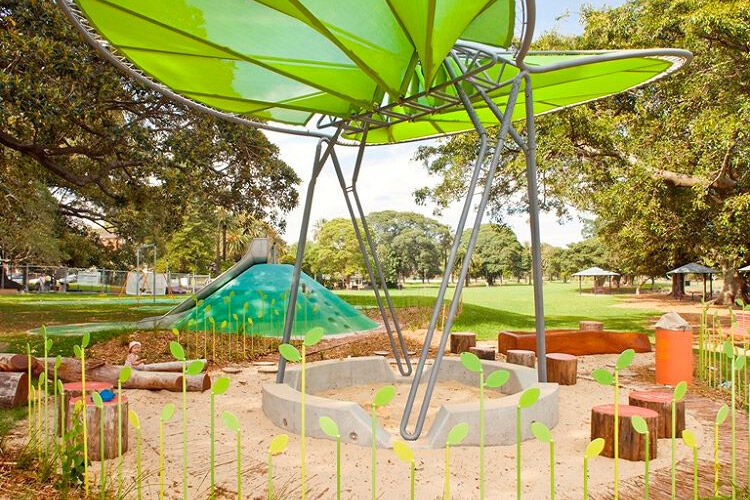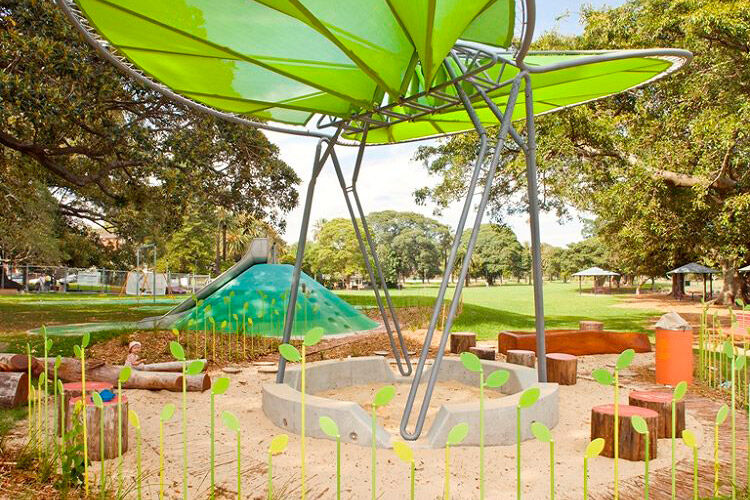 With earthy colours and textures (like wood, greenery and sand), this playground combines natural charm and urban accessibility in one fantasy-filled space.
Jubilee Playground has been designed for ages newborn to 12-years-old, but the sprawling lawn is perfect the spot for teens to relax as well.
While in the playground,  younger siblings will be busy grabbing handfuls of sand (baby-style), clambering over logs (in toddler-mode) and trying to set a personal best on everything (school kid-style).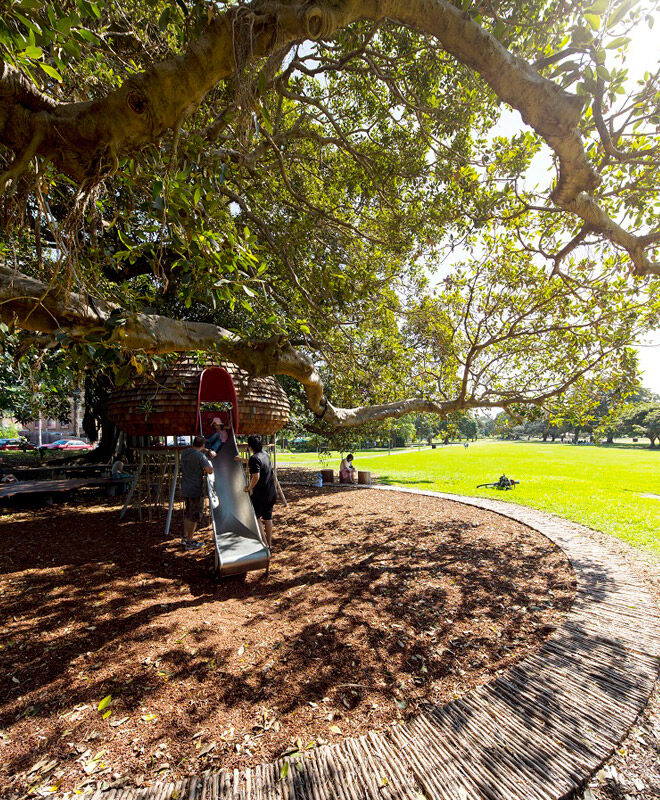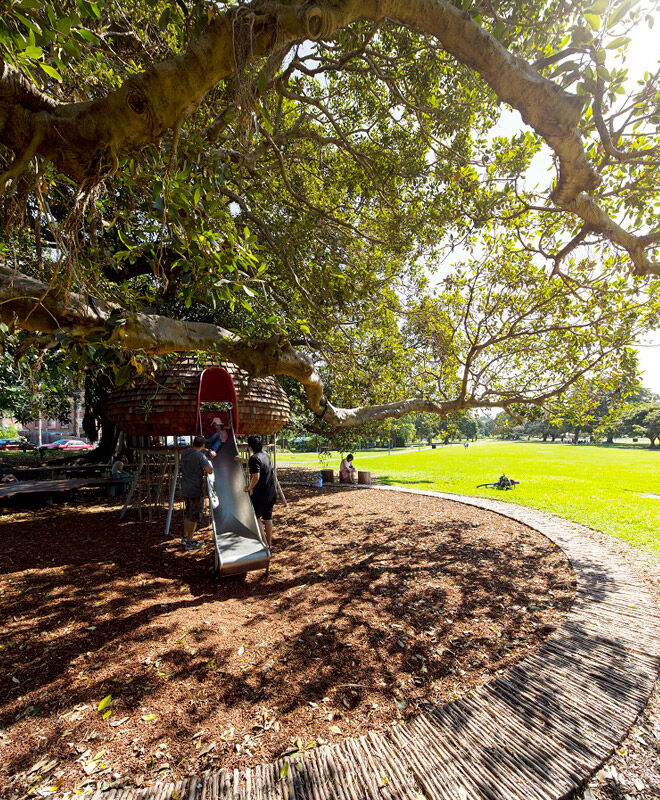 Chances are, if your bambino can climb a ladder, they'll be heading straight for the pod balanced on netting and stilts.
With a 'feathery' coating of shingles on the outside and a red robin interior, this elevated cubby makes a chirpy hiding spot, with only a fig tree peeking in the window. It's basically whimsy on a stick!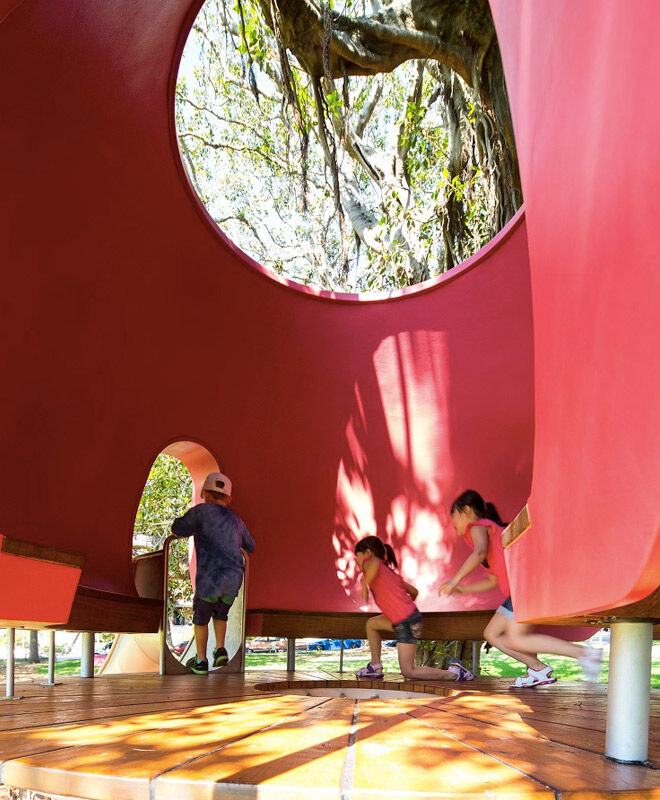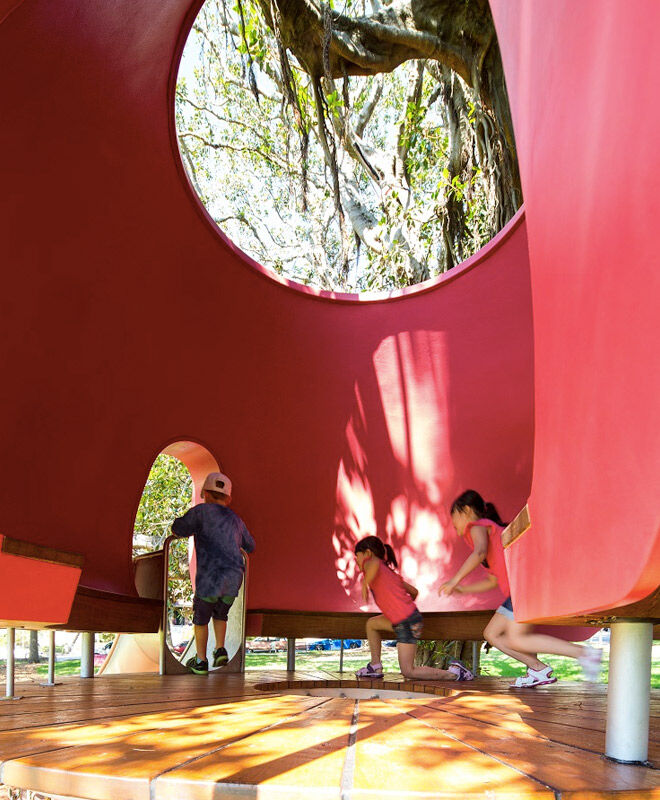 And while bigger kids are happy up there, little ones will be content down below. There are twig-like paths to wander along, a sandpit boat to sail to far away lands, swings to fly away in and leaves to collect all day long.
You're also far enough from the water for peace of mind with littlies, so take time out to relax under a tree and hum 'it's a wonderful world' to yourself.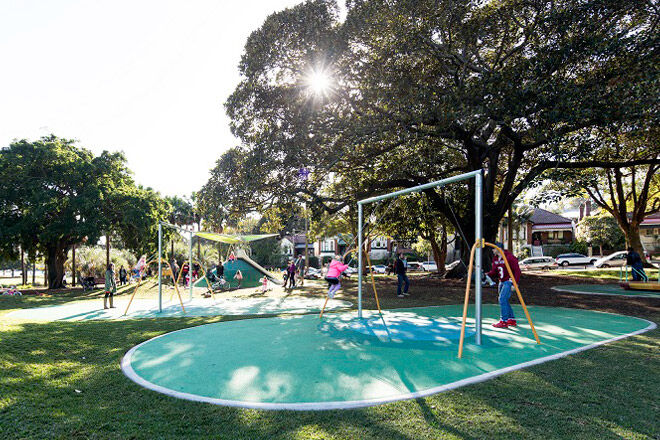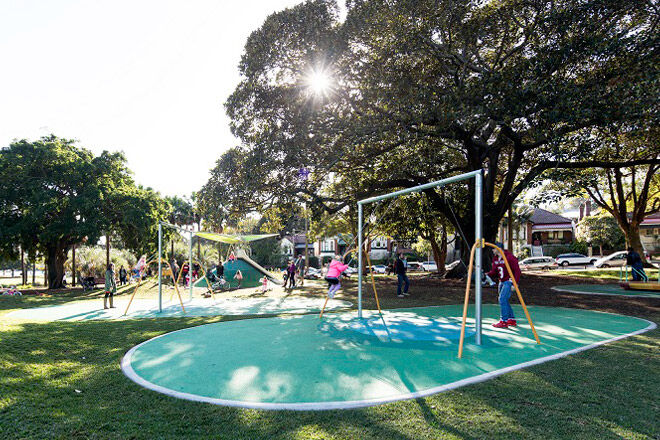 The trees and lime green shade cloth provide shelter all through the day, so any time can be playground o'clock.
Which leaves only one question once playtime is over: do you laze on the lawn, stroll to a cafe (in Glebe or Annandale) or head to a bookshop to pick up a copy of Enid Blyton's classic?
Either way, you'll end your day happily ever after.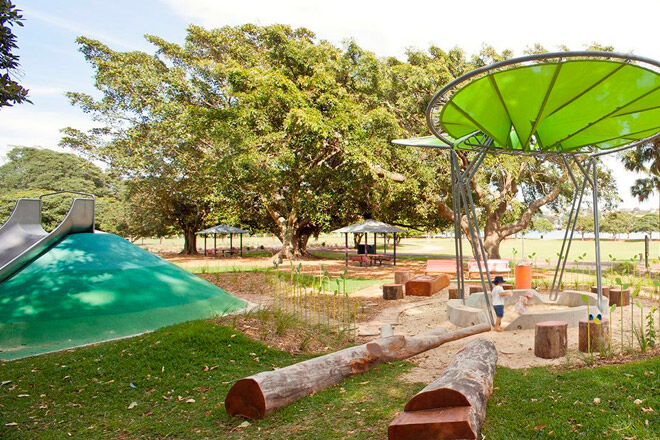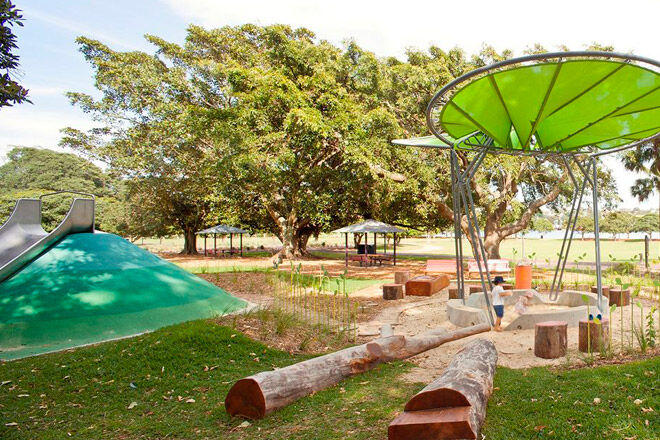 Street parking available.
(images via AILA and Fleetwood Urban)
Read more:
Plant the family at Pod Playground
Nature calls at Domain Creek Playground