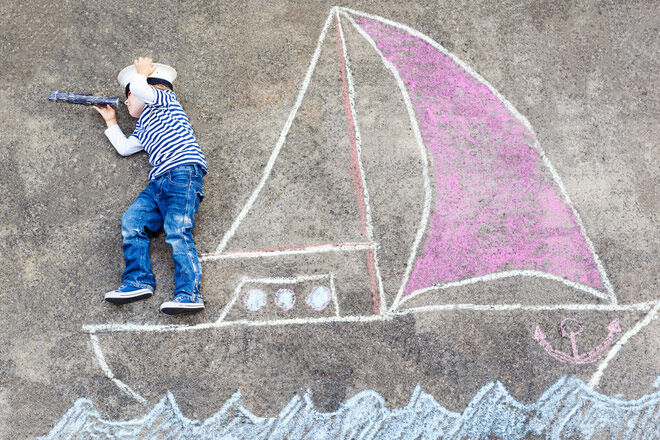 Hoist up the fun, unfurl the excitement and give the tiny captain of your fleet a treat to remember aboard one of these amazing boats, right in the heart of Melbourne.
From playing pirate to captaining a warship, there is a boat that will suit just about any nautical dream. So whether you set sail for the high seas (or at least the Yarra) or explore a boat in dock, there is ship loads of adventure to be had.
Grab your telescope, pop a parrot on your shoulder and set sail for these 9 kid friendly boating adventures in Melbourne.
Yo ho ho, it's a pirate's life for me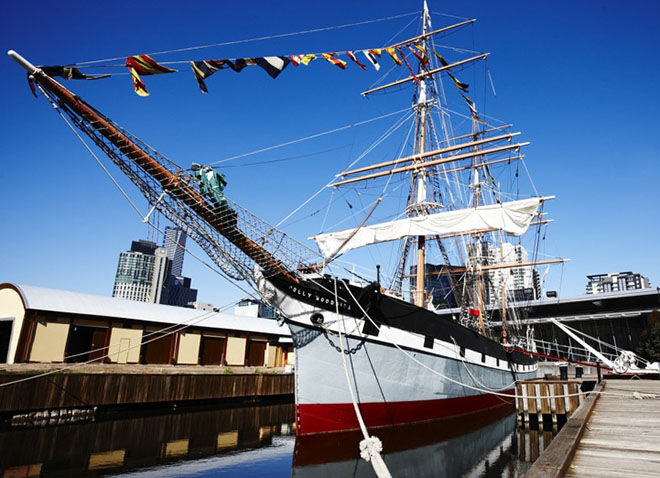 After circumnavigating the world 17 times, the Polly Woodside now spends its days in Docklands, waiting to show young buccaneers a good time.
Watch out for Pirate Sundays, held the first Sunday of each month, when land lubbers have a chance to scrub the deck, hunt for treasure and even walk the plank!
Polly Woodside, South Wharf, (03) 9699 9760. Call prior to visiting to confirm opening hours.
Man your battle stations!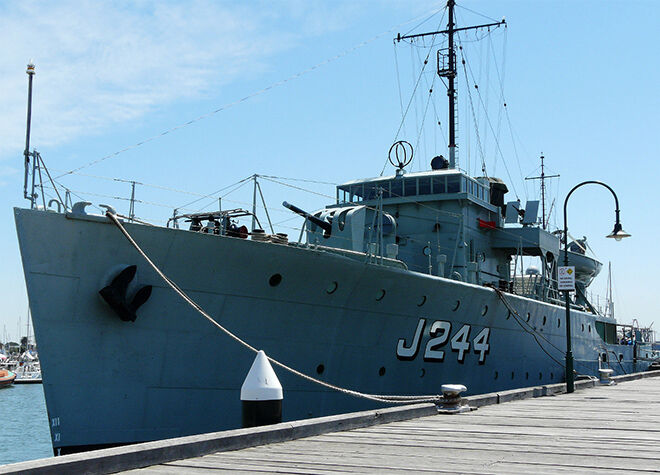 Jump aboard a real life warship, the HMAS Castlemaine, one of 60 Bathurst Class Corvettes that served during World War II. Now lovingly restored to its former glory,  it is open every weekend and public holidays at Gem Pier in Williamstown.
HMAS Castlemaine, Williamstown, (03) 9397 2363.
Set sail fro Williamstown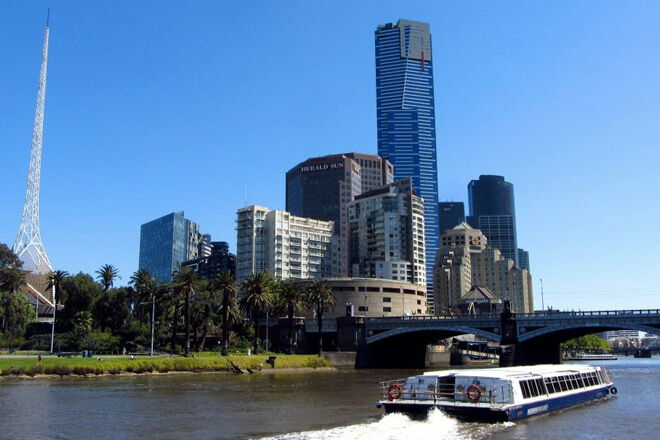 If you're looking for something a little less swashbuckling and a little more sedate, take a trip on the Williamstown Ferry.
Cruise through Southbank, Docklands, the Port of Melbourne, under the Westgate Bridge to the river entrance. Finishing up in Williamstown, you can get double boat for your buck and head on over to the HMAS Castlemaine.
Williamstown Ferry, Williamstown, (03) 9682 9555.
(Image via Melbourne River Cruises)
Raise the mainsail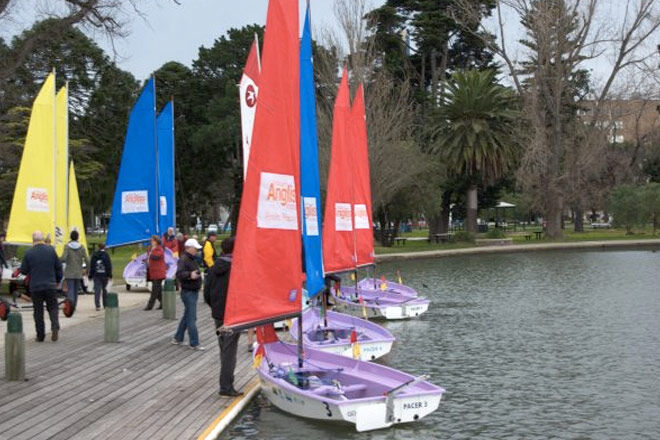 Albert Park Lake is a hive of activity with rowers sculling, runners running and, of course, sailors sailing. And it is the perfect place for up-and-coming captains to try out their sailing legs.  Albert Sailing Club has loads of options for tackers (aged 8+), from a come and try day in September / October each year to eight-week learn to sail courses. Heave, ho!
Albert Sailing Club, South Melbourne, (03) 9690 2374
Sail the seven seas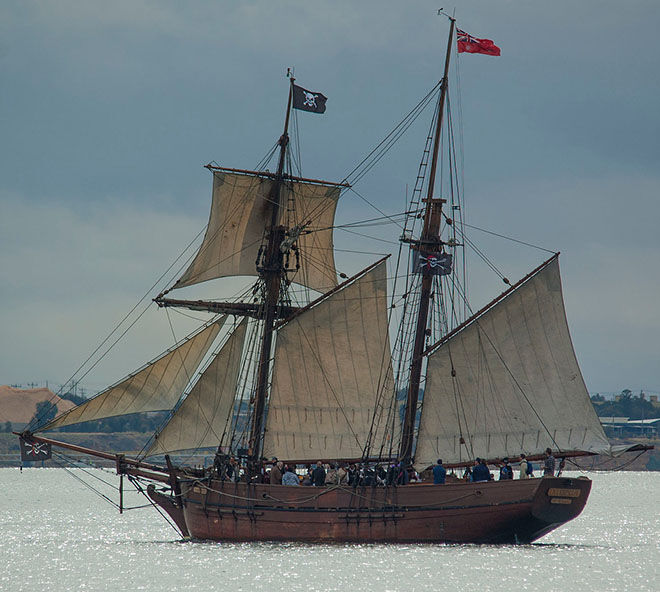 Sail back in time aboard the tall ship Enterprize. Young sailors can follow tradition and hunt for the ship's bell and give it a ring when they find it (just don't tell anyone where it is!) Jump on the website to book.
Enterprize sails out of Geelong, Mornington and Williamstown (sails start from one-hour duration), (03) 9621 1294.
Have a ferry old time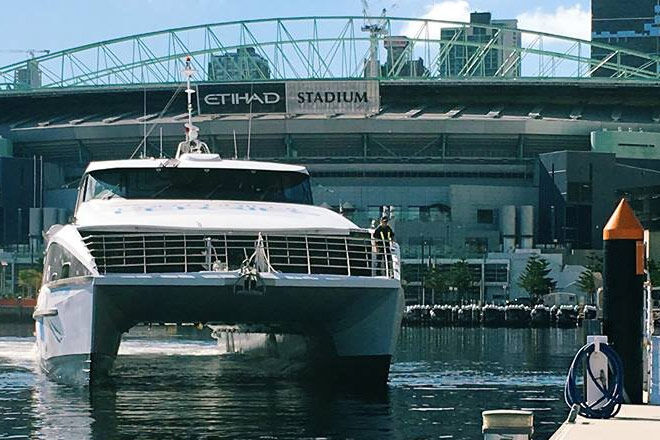 Check out Melbourne's newest passenger ferry service and cruise between Docklands and Wyndham Harbour, in Werribee South. A one-way trip takes 68 minutes and if you can convince a land-loving driver to meet you at the other end, then you can carry on for an extra 10 minutes by road and head to Werribee Zoo.
Port Phillip Ferries, travels between Victoria Harbour, Docklands and Wyndham Harbour, Werribee South, (03) 9514 8959.
Row row row your boat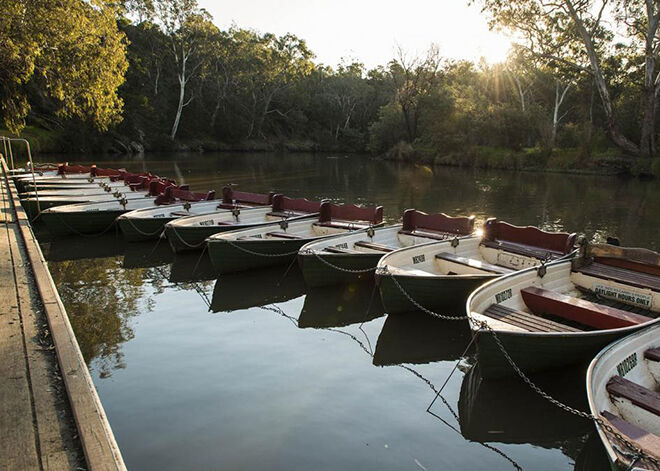 Set your course for the Studley Park Boathouse, where you can hire a row boat every day of the year, except Christmas Day. Located on a quiet bend in the Yarra and surrounded by natural bush, it is a glorious spot for a paddle.
Studley Park Boathouse, Kew, (03) 9853 1828.
Take a tour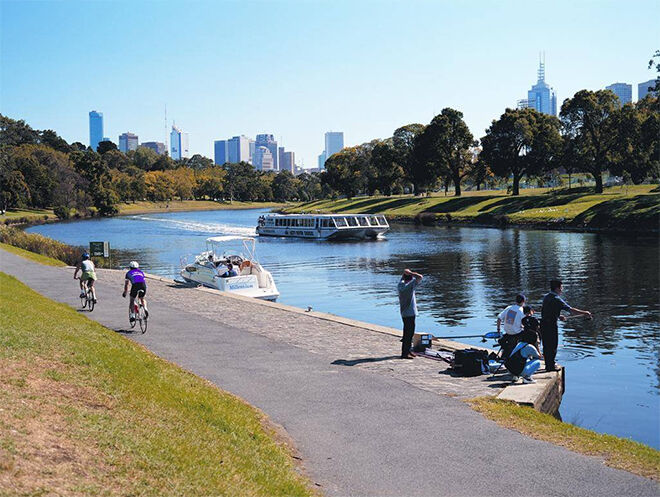 City River Cruises have two sightseeing tours along the Yarra, one heading downstream and the other up. Climb aboard and take in the city vistas, while also making your mini mariner's day. Tickets can be purchased online or at Princess Bridge at the southern end of Flinders Station.
City River Cruises, Melbourne, (03) 9650 2214.
Ready, set, sail!
The size of the sails may be scaled down, but the fun is still life-sized at the model boat races held by the Lilydale Radio Yacht Club. Guests are welcome on race days every Tuesday (8.30am) and Saturday (9.30am).
Lilydale Radio Yacht Club, Lilydale Lake Reserve.
Take a punt
The Westgate isn't the only way to cross the Yarra – there is an alternative for salty sea puppies to enjoy and get their boating fix too. Hop on board the Westgate Punt which ferries commuters from 6.30 to 9.30 am and 4.00 to 7.00 pm, Monday to Friday and offers an on-demand service on the weekends.
Team your ferry crossing with a visit to nearby Scienceworks (on the Spotswood side) or a leisurely ride through Westgate Park (bikes can be taken on the ferry).
Westgate Punt, runs between Spotswood Jetty and Westgate Landing in Port Melbourne.
Land ahoy!
Land lubbers can enjoy a sailing adventure of a different kind – one on dry land! Your kiddos will love running up the imaginary sails at these playgrounds which feature a pirate ship.
• Coogoorah Park Playground, River Reserve Rd, Anglesea Victoria 3230
• Riverside Park, Fawkner St, Aberfeldie Victoria 3040
• Roy Dore Reserve, Dyson Road, Carrum Victoria 3197
• Somerfield Driver North Pirate Playground, Cnr Somerfield Drive North and Newbury St, Keysborough Victoria 3173
• Mornington Park, Schnapper Point Drive, Mornington Victoria 3391
• North Road Reserve, 1 North Rd,  Brighton Victoria 3186
• Black Rock Playground, Cnr Bluff Rd and Beach Road,  Black Rock Victoria 3193
• Geelong Play Space, Eastern Park Cct, Geelong 3220
• Smythesdale Gardens Playground, 35 Gardens Street,  Smythesdale Victoria 3351
• Les Stone Playground, 1 Parkland Drive,  Wodonga Victoria 3690
• Peter Scullin Reserve, Cnr Centreway and Beach Rd,  Mordialloc Victoria 3195
• St Kilda Adventure Playground, 26 Neptune Street,  St Kilda Victoria 3182
• East Gippsland All Abilities Playground, Park Street,  Bairnsdale, Victoria 3875
• Newstead Park Playground, 4 Lyons Street,  Newstead, Victoria 3462