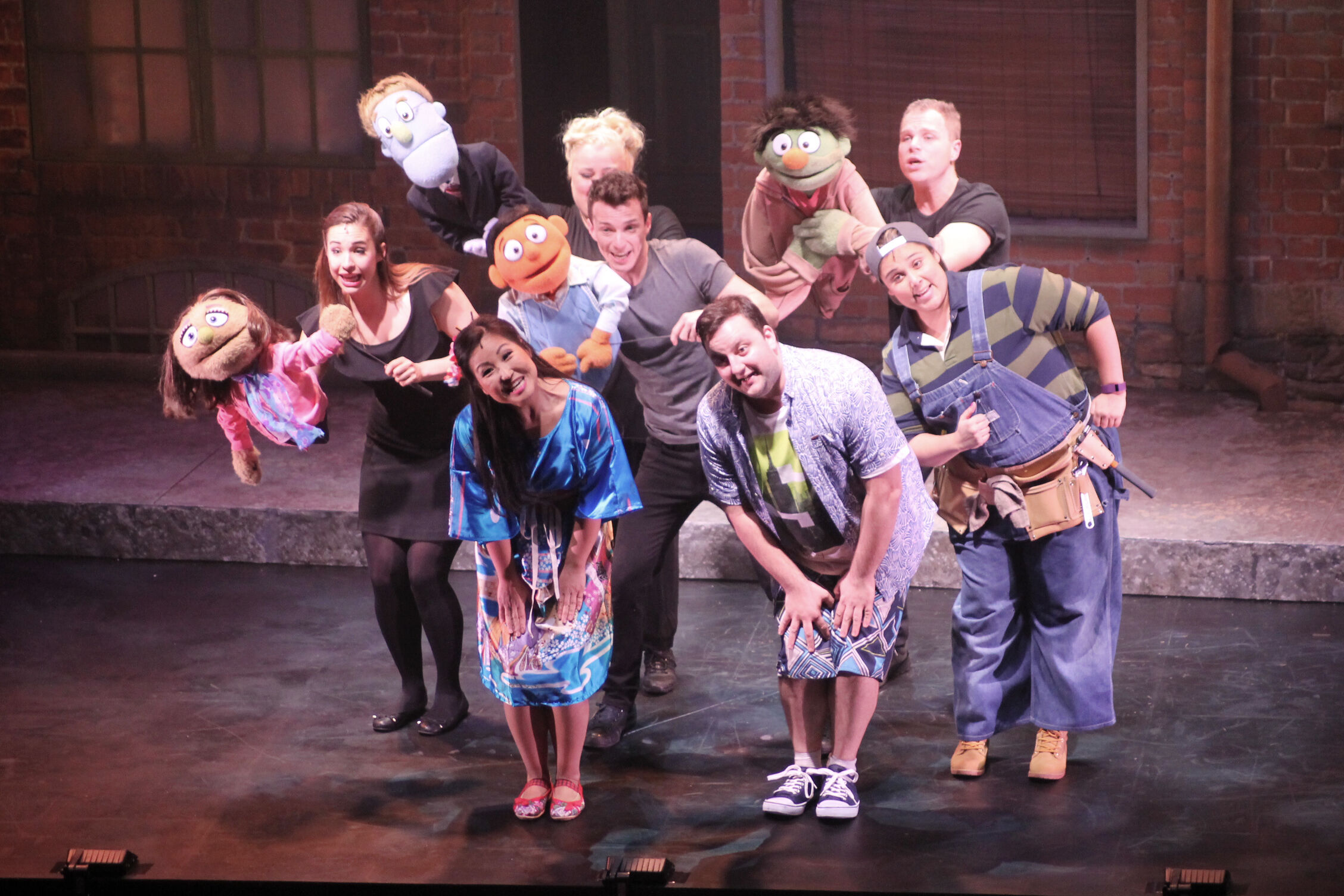 Travelling to the theatre, I couldn't quite imagine what Avenue Q was really going to be like. I'd heard quite a lot about it – from it being the "Sesame Street" style musical for adults all the way through to it being terribly risqué and controversial with puppet nudity! Goodness me – was I about to enter the Twilight Zone?
From it's modest beginnings in 2003, this show's cast of often foul-mouthed but golden-hearted and awesomely cute puppets (each worth about $10,000!) have charmed their way around the world, picking up many a prestigious award along the way, including the ultimate Tony Award trifecta: Best Musical, Best Original Score and Best Book.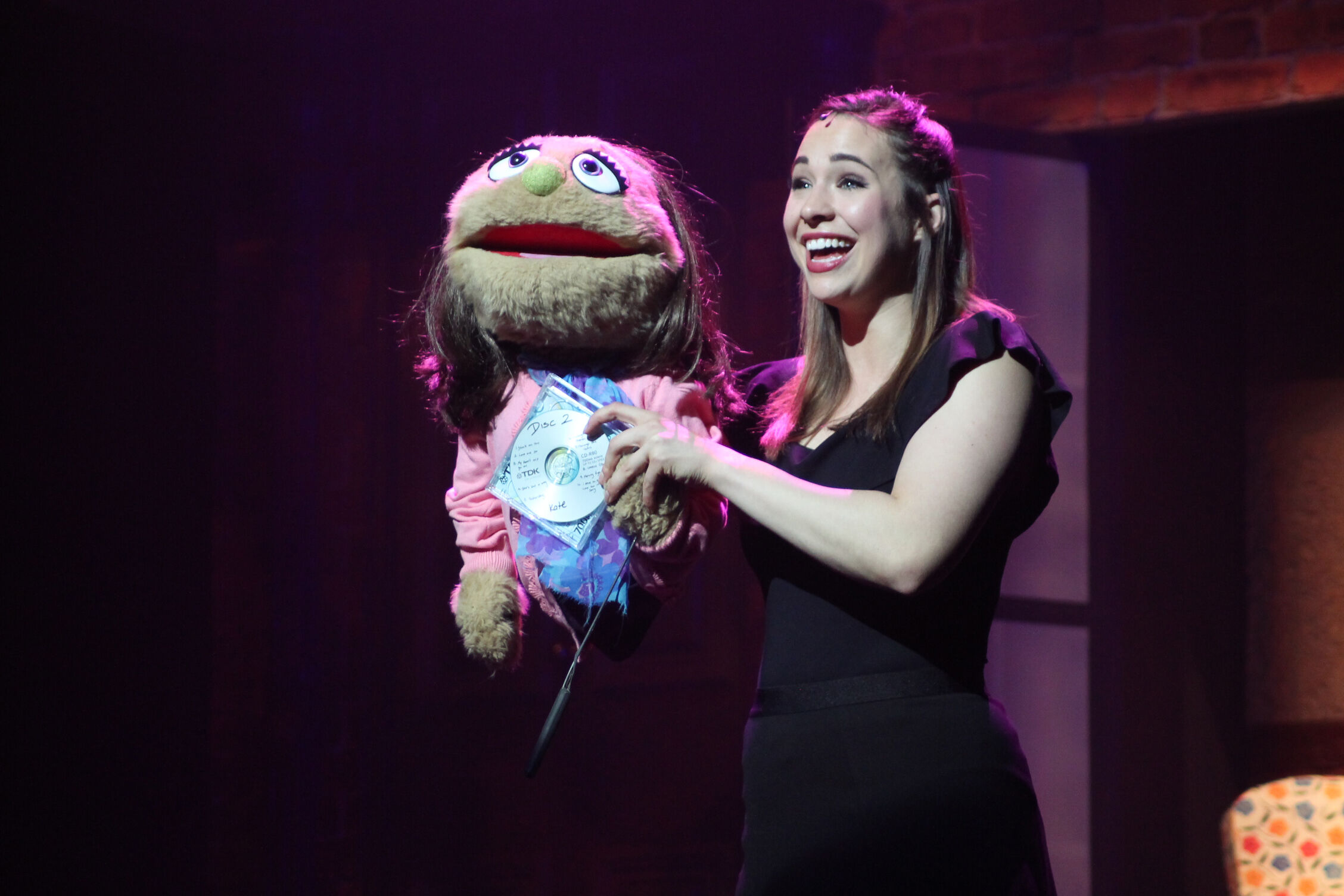 This is a puppet show, however make no mistake, this is not your average kids' puppet show – there's no Cookie Monster or Big Bird here. From the moment the house lights went down, we followed the life of Princeton, a bright-eyed college graduate navigating his way through the multicultural, and at times raucous neighbourhood, Avenue Q in New York City.
We were transported into a world of puppet debauchery, where puppets and humans mingle with gregarious consequences. From sexual awareness and failed childhood stardom to finding your purpose in life, Avenue Q hilariously navigates adult life from a puppet's point of view – no strings attached!
With a talented cast, it was delightfully clever. A lot of the jokes are possibly politically incorrect and potentially offensive. With  some funny puppet sex scenes and conversations poking fun at Donald Trump, I can't remember the last time I laughed so much; I almost cried – it was hilarious!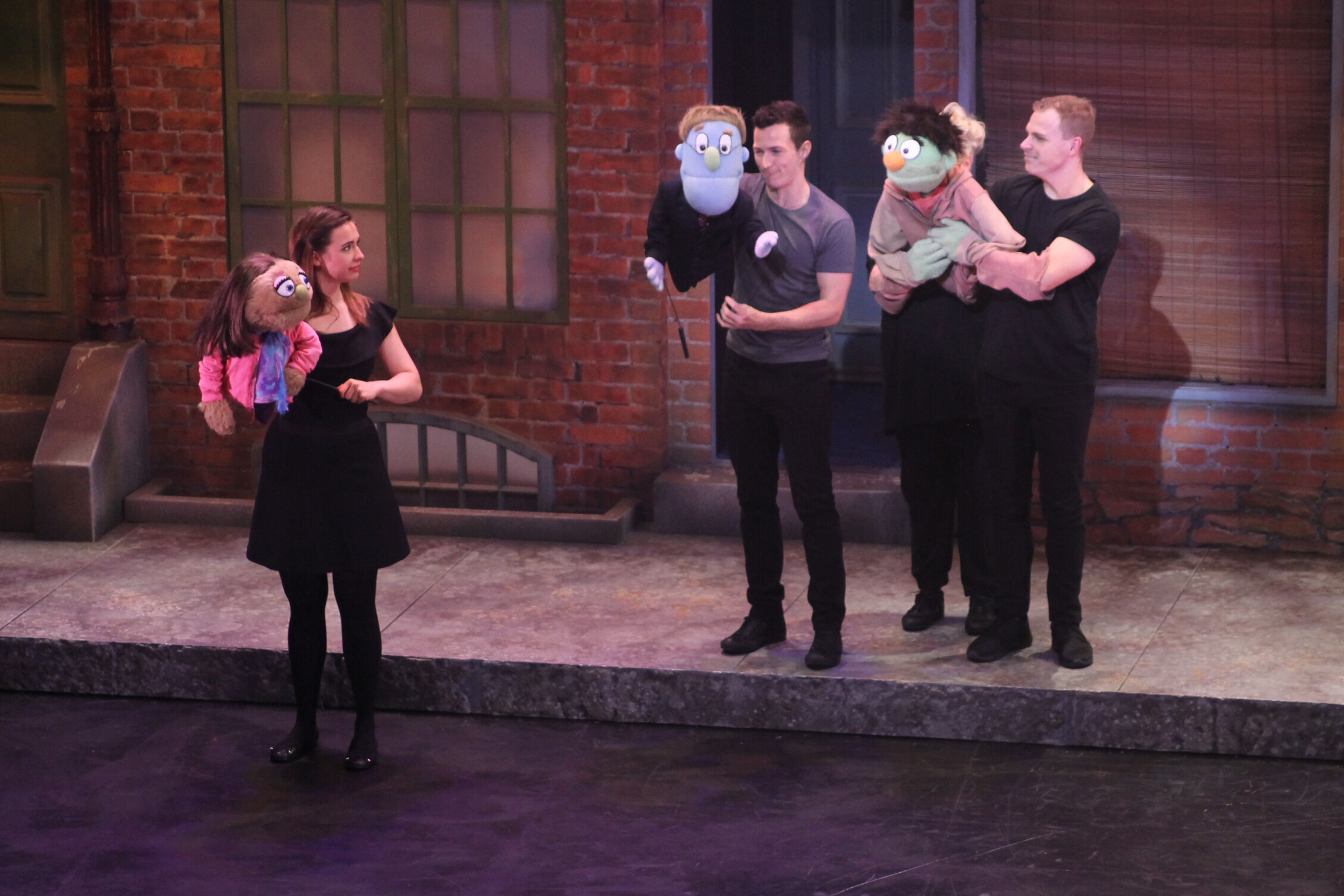 Leave the kids and your 'prudish hat' at home and definitely see this before its limited Melbourne season at Her Majesty's Theatre finishes on August 14. Tickets through Ticketek.