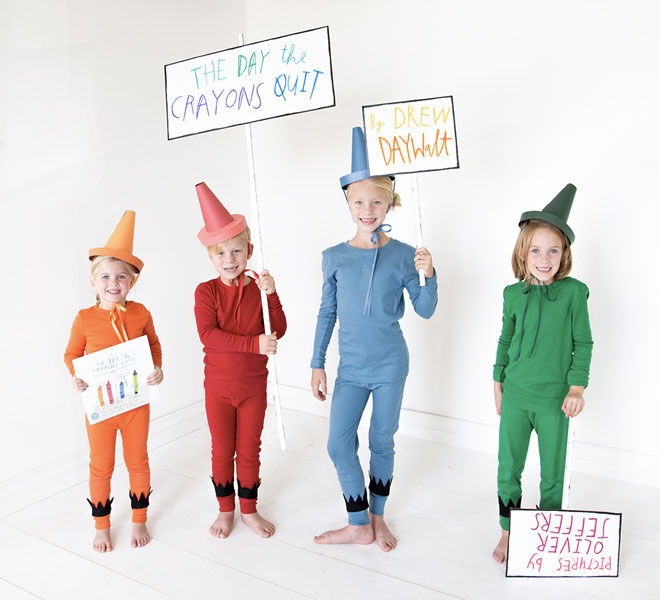 For one week in August, schools, kindergartens and day care centres are suddenly overrun with cheeky cats in hats, miniature Maxes and very hungry, very excited little caterpillars, as kids all over Australia dress up to celebrate Book Week.
Here at Mum's Grapevine, we love a good dress up. And if you can get your DIY on at the same time, all the better!
So, following on from our 2014 and 2015 editions, here are 13 fabulous DIY costumes to celebrate Book Week 2016.
The Snail and the Whale
A great big, grey-blue humpback whale costume may be a challenge, but this whimsical snail costume from Oh Happy Day simply requires brown paper and a whole lot of scrunching and twisting. Definitely do-able on the night before!
Oh, The Places You'll Go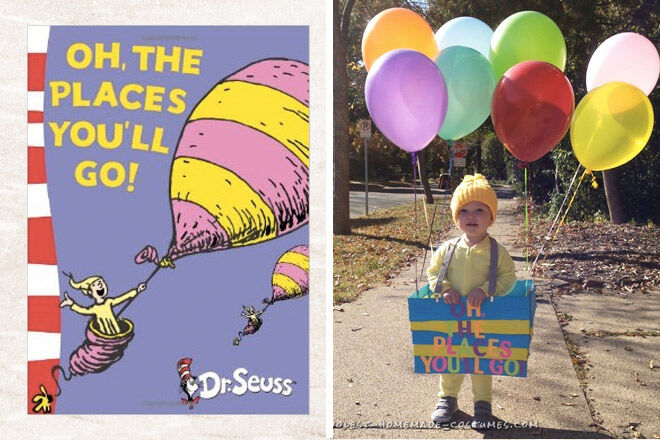 What parent's heart doesn't swell as they read this tale about a child making their way in the world? This sweet costume inspired by Oh, The Places You'll Go and created by Jessa is the simple-est simple book week costume of all. All you need is a yellow outfit, some cardboard and – the best bit – balloons!
Where is the Green Sheep?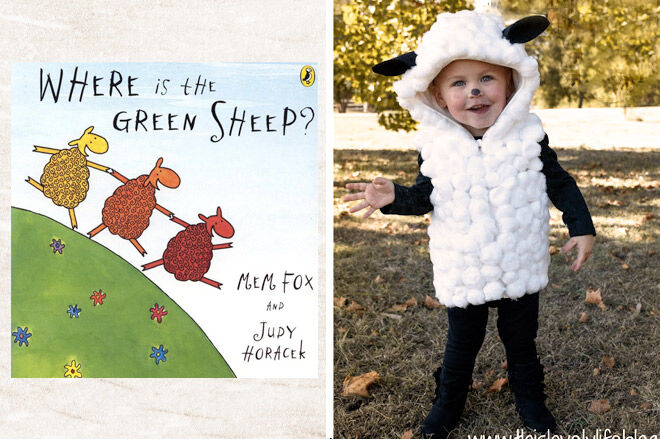 This no-sew sheep costume from This Lovely Life is the perfect blank canvas (fleece?) for lovers of Mem Fox's classic tale of a sleepy sheep. If your little lamb wants to be the green sheep, simply dye your cotton wool balls green.
If your little lamb wants to be the green sheep, simply dye your cotton wool balls green. Clown sheep? Add a red nose and juggling balls. Moon sheep? A cardboard moon will do the trick. Costume sorted.
The Day the Crayons Quit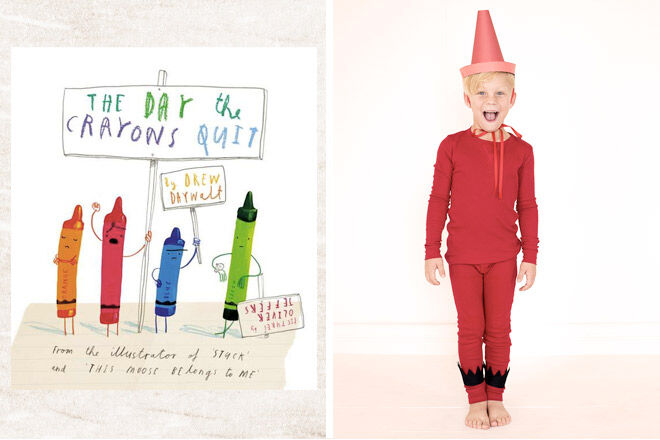 Drew Daywalt and Oliver Jeffers' genius book about rebellious crayons is a perfect choice for young book weekers. Tots can pick their favourite colour, then use this tutorial from The House that Lars Built to create the hat and cuffs. Too cute.
Curious George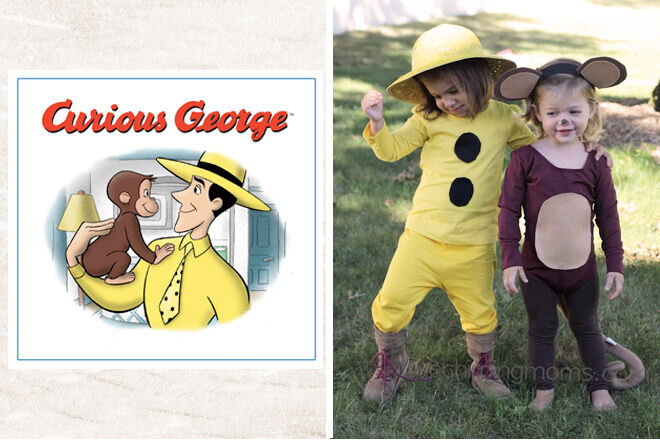 Our kiddos are curious little beings, so choosing this cheeky monkey (or his buddy, The Man in the Yellow Hat) from Curious George is an easy win for book week. The Chirping Moms show how easily these costumes can be whipped up.
Lost and Found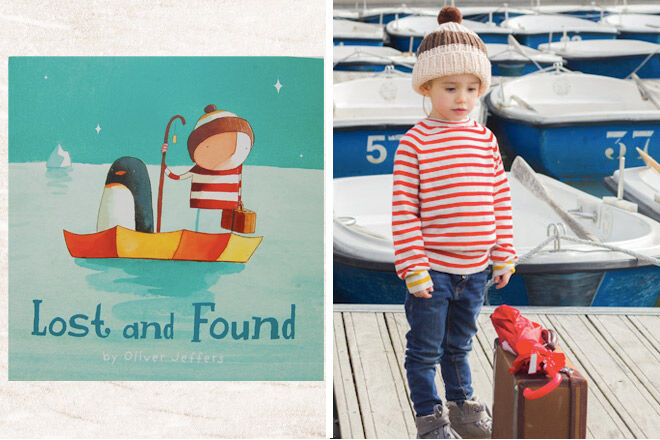 This sweet tale about friendship and the meaning of home offers up equally sweet costume opportunities like these, beautifully captured by Con Botas de Agua.
A red and white striped shirt, beanie and umbrella are perfect for the boy. Add a penguin softie or rope in a sibling to play the part of his penguin pal – this super cute hat should do the trick – and the costume is complete.
Dear Zoo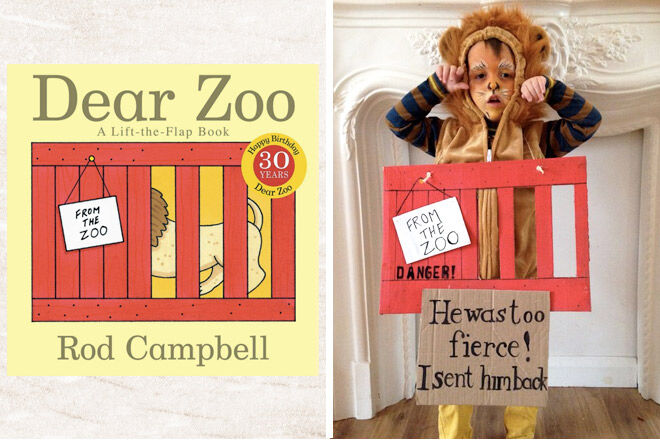 I wrote to the zoo to send me… an awesome costume! First, create your little lion costume with this easy lion hoodie tutorial from A Beautiful Mess. Then, get crafty with some cardboard to complete the look a la Pinterest user Danielle Johnson.
Tintin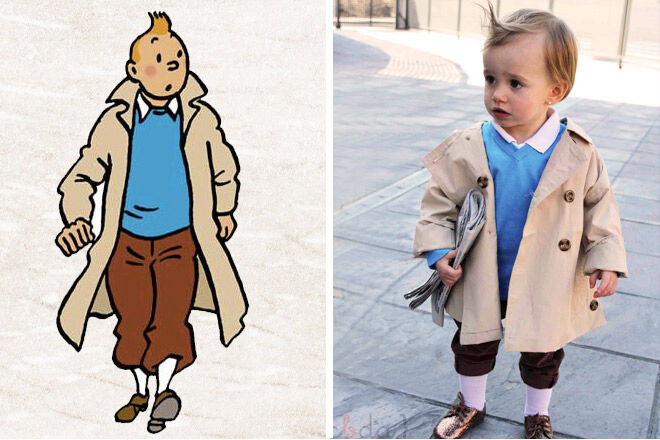 This young reporter and his puppy pal Snowy are a great choice for book week. A blue jumper, pants tucked into socks and a bit of hair gel to craft that famous cowlick and you're pretty much there. Con Botas de Agua shows how it's done, complete with tiny trench.
The Gruffalo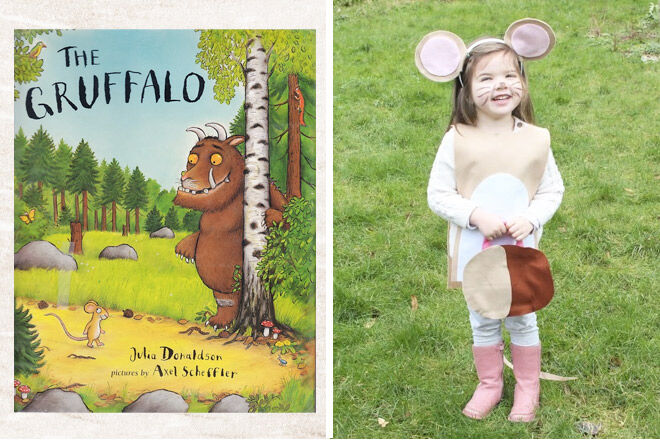 The Gruffalo often gets all the glory, but this costume celebrates the tiny mouse who outwits the purple-prickled beast. Little Button Diaries' no-sew solution is a delivery straight from the last-minute costuming gods.
Gossie
If your tot would like to wander – or, more appropriately, stomp – off the well-worn costuming path this book week, then consider Gossie, the gosling with a penchant for red boots.
Some fluffy feathers, eyes and a beak attached to a yellow hoodie, plus those cheery red boots, will turn your kiddo into the cutest little clucker around, as shown by Sew Home Grown.
Where the Wild Things Are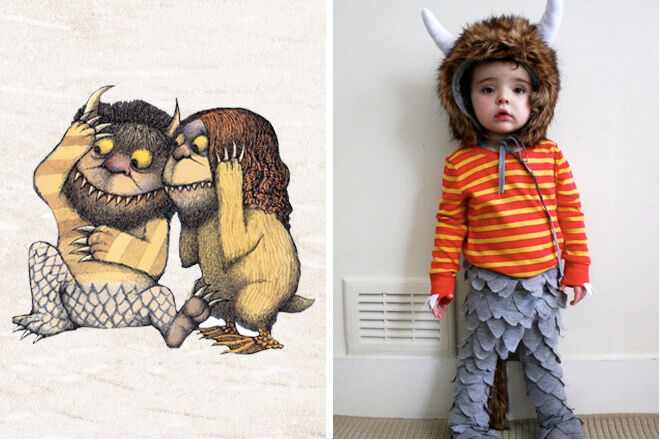 Max costumes are great, but this whimsical story offers up so many great costuming options in the form of the marvellous creatures that Max encounters. Take this furry headed number from Made by Toya. Heart officially melting.
The Tiger who Came to Tea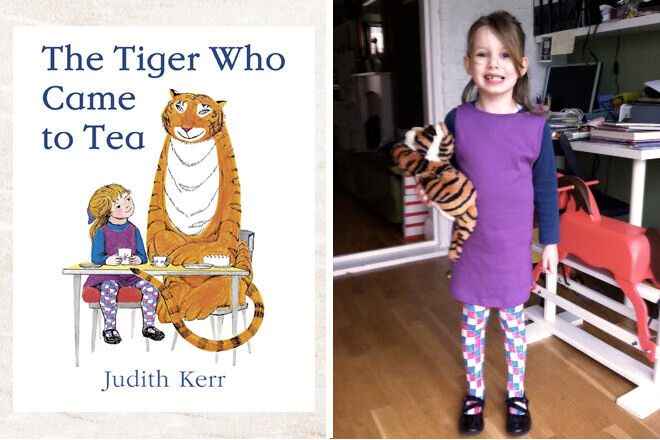 This 1968 tale about Sophie and the tiger that usurps her peaceful afternoon tea is a true classic. We love Sophie's mod look and are already warming up the fabric paints to re-create her divine harlequin tights, just like Mrs Peacock's things to make and do.
Fancy Nancy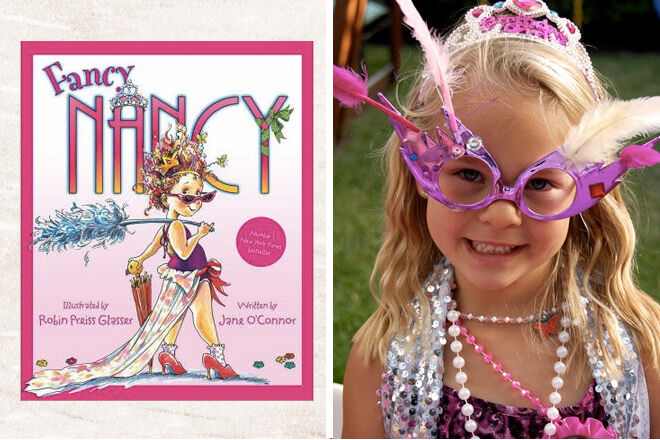 When it comes to Fancy Nancy, it is all about the accessories. Any old pink and purple clothes will do (the more frills and patterns the better!) Then, layer on those (faux) pearls, add some sparkles to their do and make Dame Edna proud with those horn-rimmed glasses.
Tiny Oranges shows the way and if you want to DIY some additional glam, then check out these tutorials on Make It and Love It.
Looking for more book week costume inspiration? Read more:
• Best DIY book week costumes (2018)
• Best DIY book week costumes (2017)
• Best DIY book week costumes (2015)
• Best DIY book week costumes (2014)