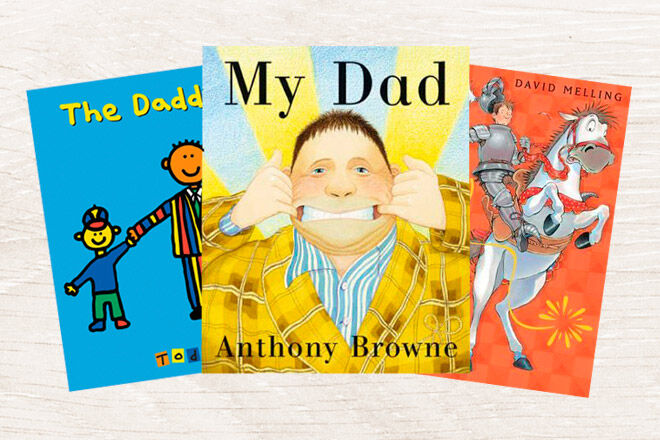 Whether they're pulling your kiddo's leg or tucking them into bed, dads are the best! And what better way to celebrate fathers than with a selection of stories all about dads and the great things they do?
From the heart-warming to the humorous, here are 16 books that feature fathers. Warning: May contain dad jokes!
Guess How Much I Love You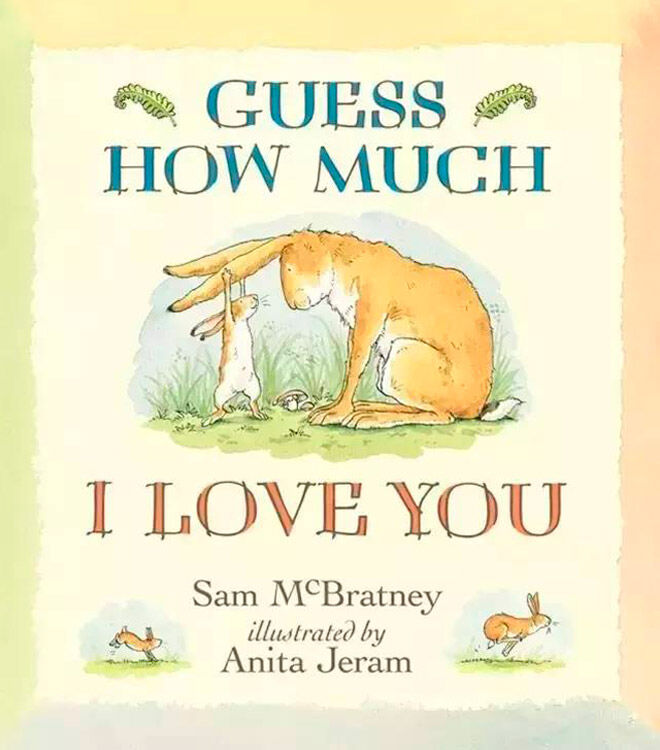 Guess How Much I Love You by Sam McBratney & Anita Jeram: This modern classic is loved to the moon and back. The tale of Little Nutbrown Hare and Big Nutbrown Hare will pull at your heartstrings and have fathers and kidlets reaching for the stars at bedtime.
Interrupting Chicken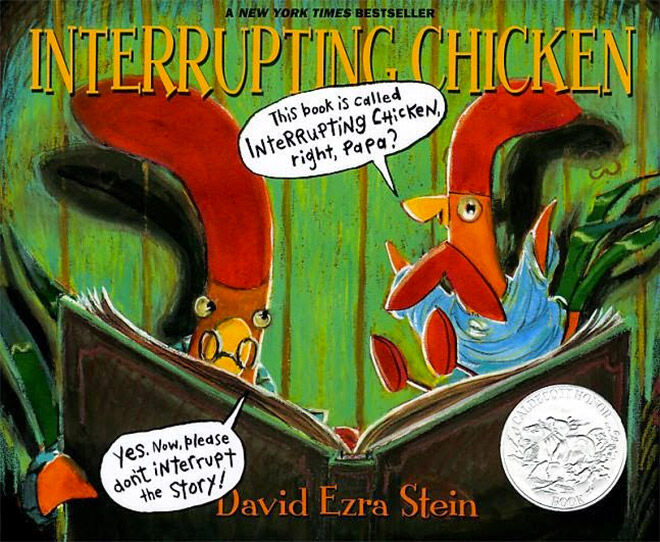 Interrupting Chicken by David Ezra Stein: This tale of a little red chicken who just can't stop interrupting her papa's bedtime stories will get a chuckle from grown-ups and littlies, especially when it's the little chick's turn to tell the tale.
The Kiss That Missed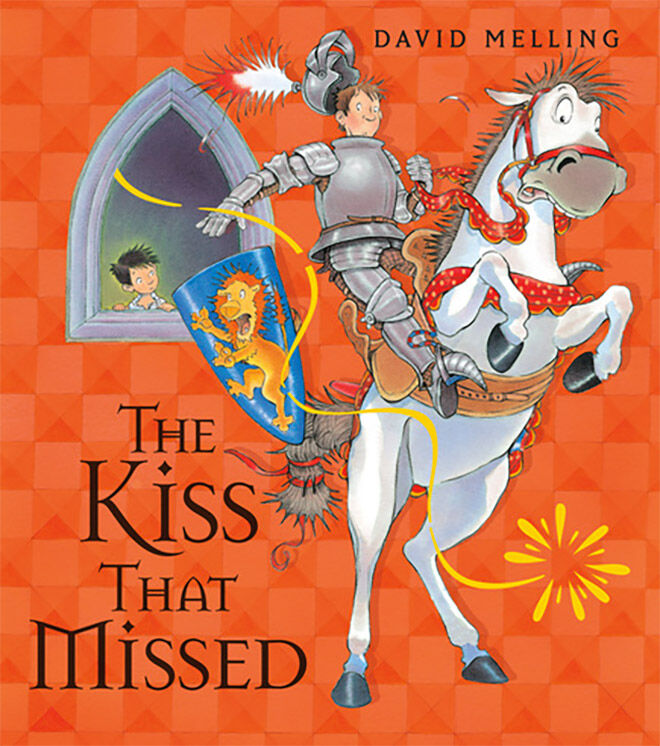 The Kiss That Missed by David Melling: Boys and girls will love this olde worlde tale of a king blowing his son a bedtime kiss, and seeing it fly out the window! So begins the quest for a brave knight to return the smooch home, happily ever after.
The Gruffalo's Child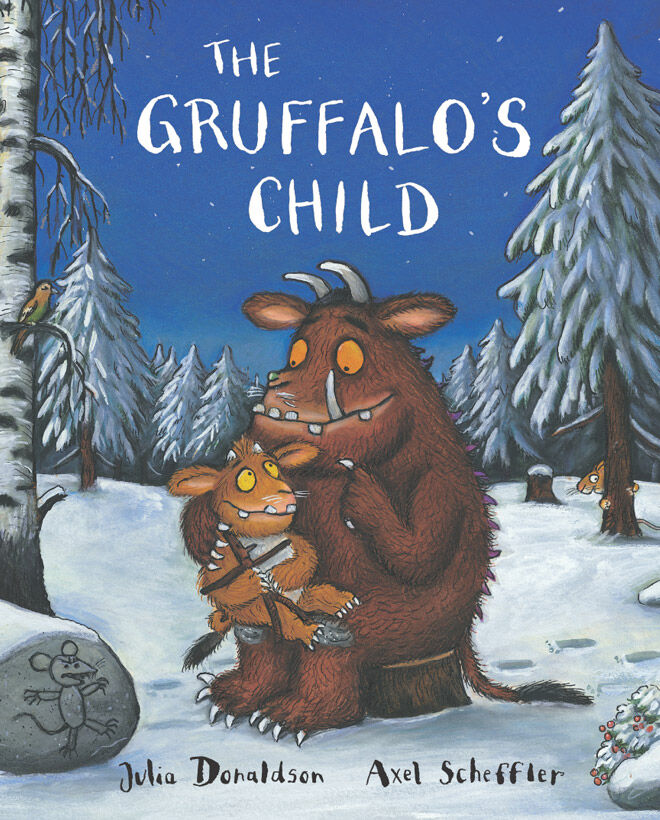 The Gruffalo's Child by Julia Donaldson & Axel Scheffler: The Gruffalo has terrible tusks and terrible claws, but there's one thing this dad is scared of – the 'big bad mouse'. When his daughter sets off to find this monster rodent, her faith in her father is tested – and restored.
My Dad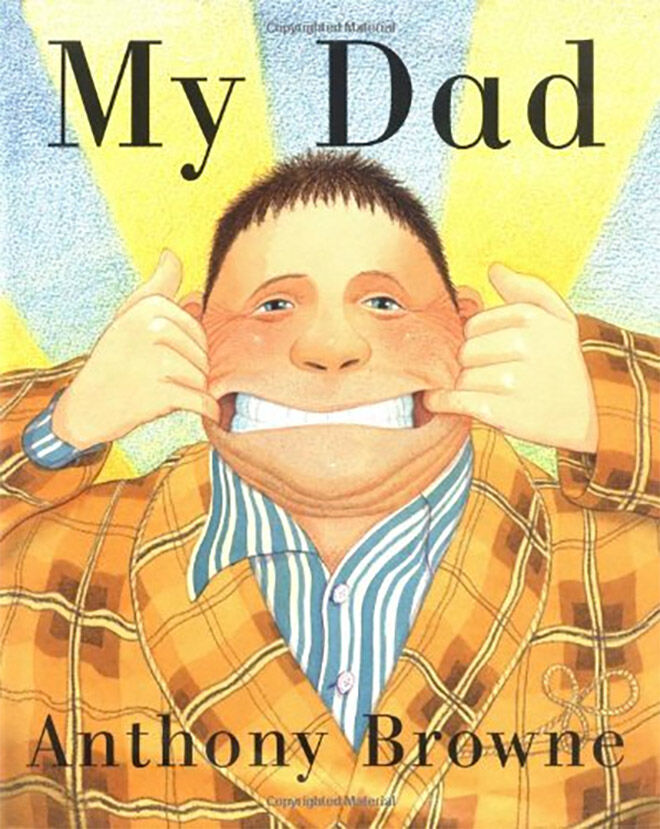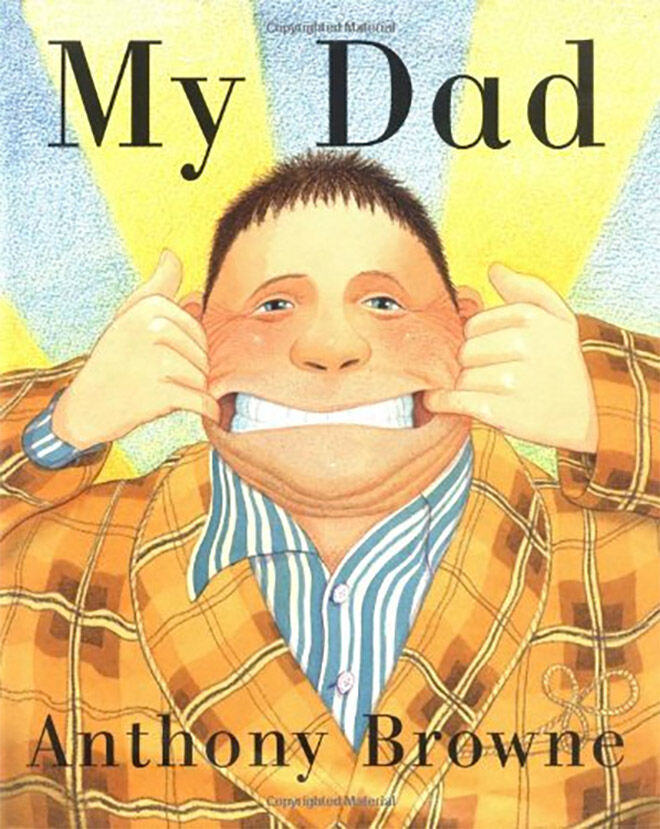 My Dad by Anthony Browne: Every kid thinks their father is brilliant (and rightly so), and in this book a boy talks up the achievements of his papa. According to his tyke, this guy is a singing star, wrestling pro and is so brave that even the Big Bad Wolf doesn't phase him. Go Dad!
Mitchell's License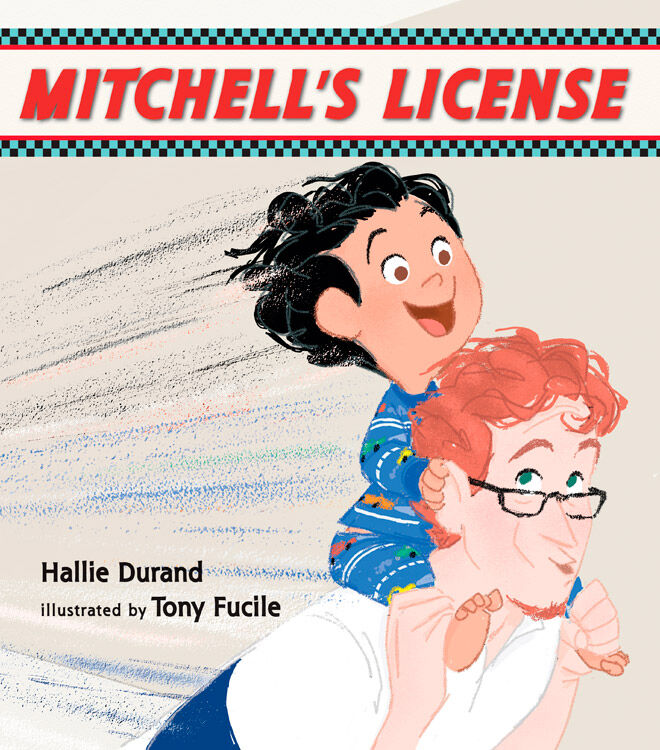 Mitchell's License by Hallie Durand & Tony Fucile: Mitchell does not like going to bed, until he gets his driver's licence (aged four years, one month and five days) and gets behind the wheel of the dad mobile! This is a funny tale of an obliging dad and a super speedy sprog.
Owl Moon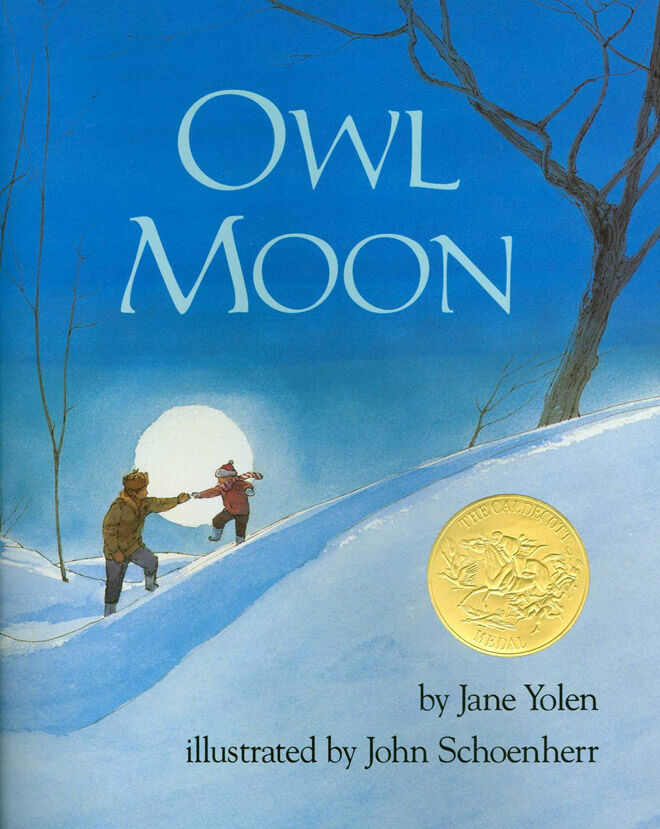 Owl Moon by Jane Yolen & John Schoenherr: Whoo-whoo-whoo… By the light of a full moon, a father and child go on this wondrously snowy owling adventure. With a soft pace and lovely illustrations, the duo's owl search is a magical thing.
REX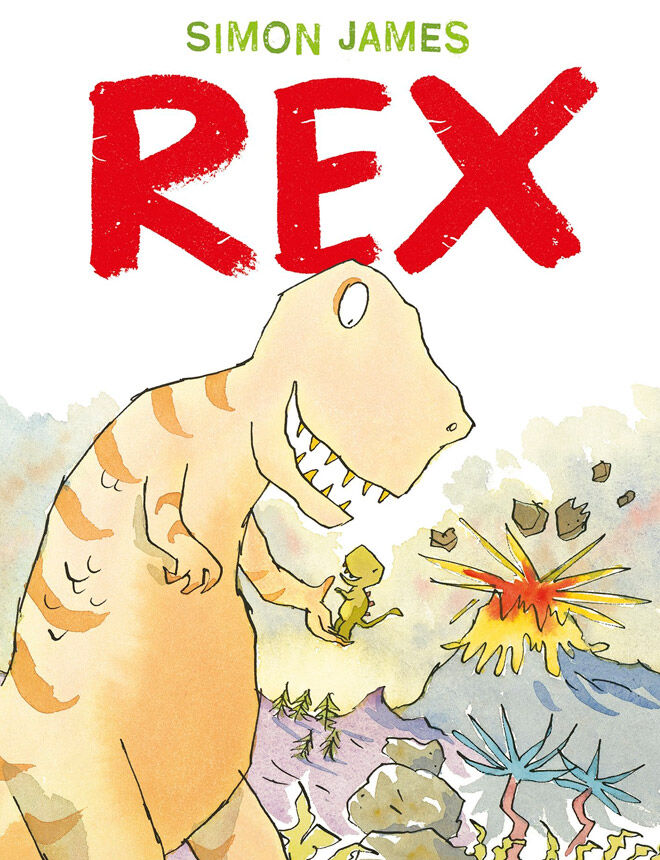 REX by Simon James: 400 million years ago a fierce tyrannosaurus rex adopts a baby dinosaur. This book proves that cute things pop out of abandoned dinosaur eggs, and you don't have to share the same DNA to be father and child. Awww.
We're Going On A Bear Hunt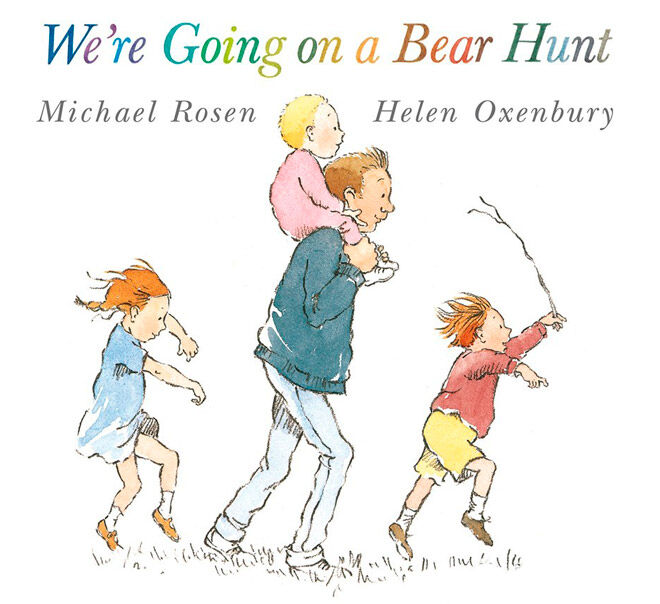 We're Going On A Bear Hunt by Michael Rosen & Helen Oxenbury: You can't go over it, you can't go under it, you'll have to read through this classic tale of a family facing their fears as they embark on a muddy, grubby, splishy, splashy bear hunt!
My Dad Thinks He's Funny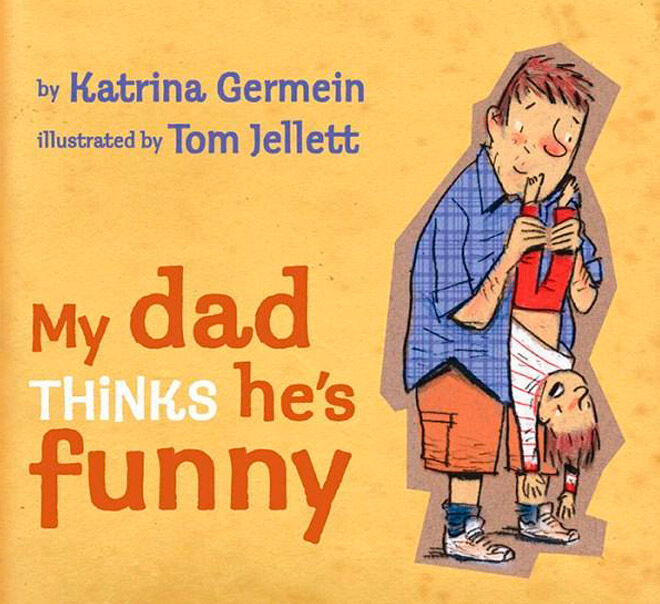 My Dad Thinks He's Funny by Katrina Germein & Tom Jellett: Jammed full of jolly dad jokes, this title will tickle your little one pink. Plus, it will give their father some more material for his repertoire. Ooo dear.
Papa, Please Get The Moon For Me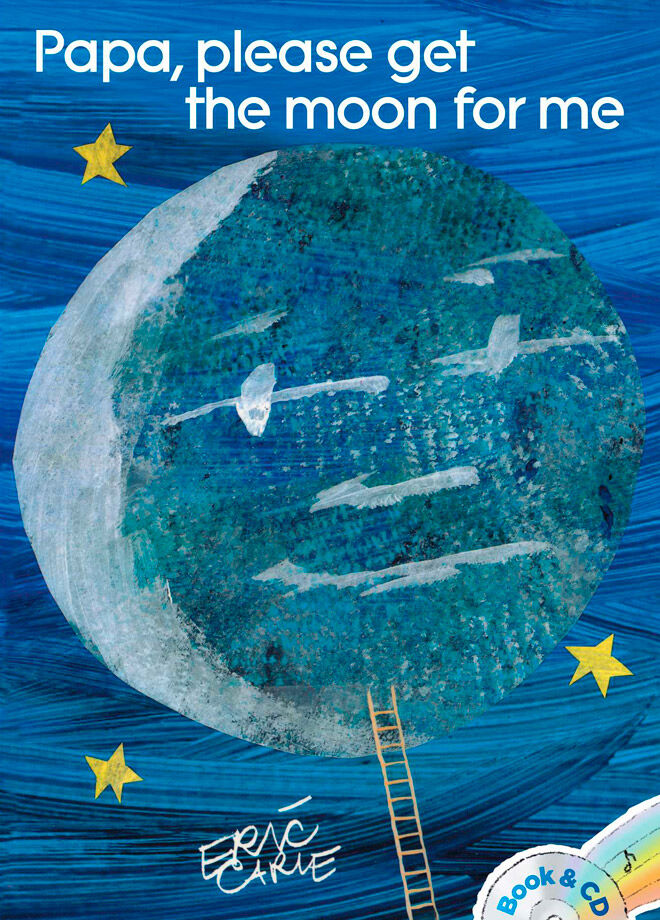 Papa, Please Get The Moon For Me by Eric Carle: With flaps that open and original artwork, this book will engage little ones and warm grown-up hearts. When Monica wants to play with the moon, her dad steps in to try and make her lunar dreams come true.
Knuffle Bunny: A Cautionary Tale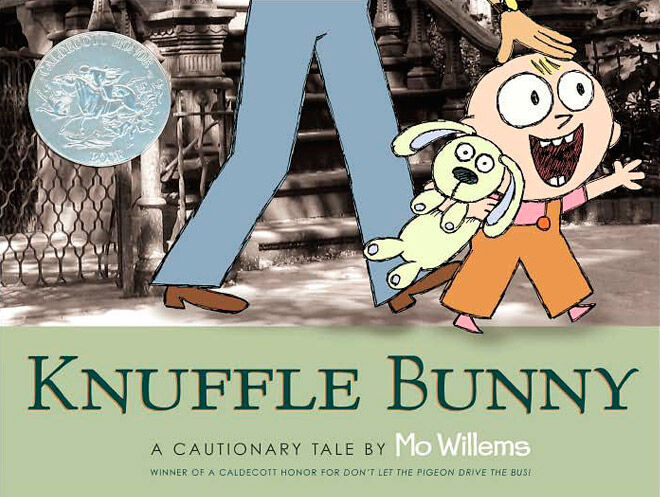 Knuffle Bunny: A Cautionary Tale by Mo Willems: Trixie, Daddy and Knuffle Bunny take a trip to the laundry, and all is well until 'somebunny' gets left behind. The black and white photos will interest little ones, and this is a light-hearted take on what happens when Daddy's in charge!
When I'm a Monster Like You, Dad!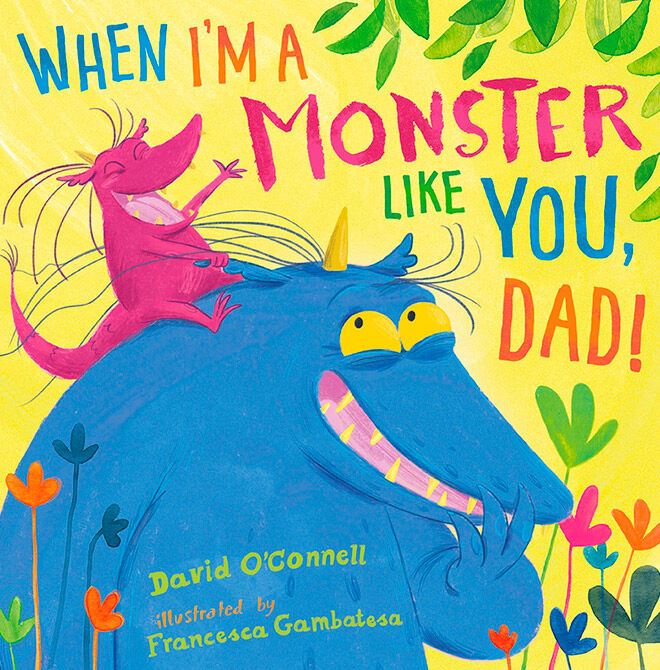 When I'm A Monster Like You, Dad! by David O'Connell & Francesca Gambatesa: This little monster wants to be exactly like his father – big, strong and scary – but maybe being a little monster is just as fun?
How To Babysit A Grandad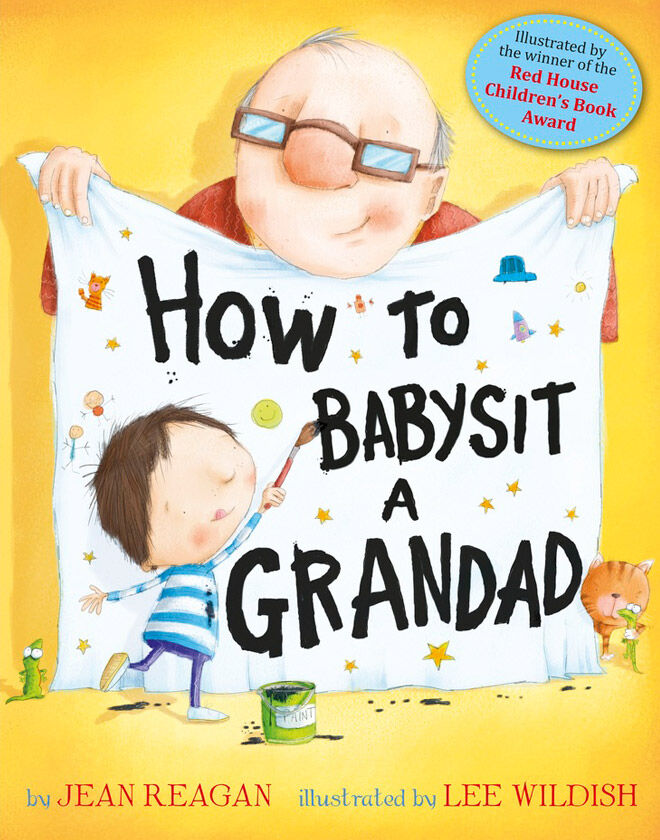 How To Babysit A Grandad by Jean Reagan & Lee Wildish: Grandads are dads too, and this book is a funny exercise in role reversal – with the kidlet looking after the grown-up. Parents and grandparents will have a wry chuckle, and wee ones will get some pointers!
The Daddy Book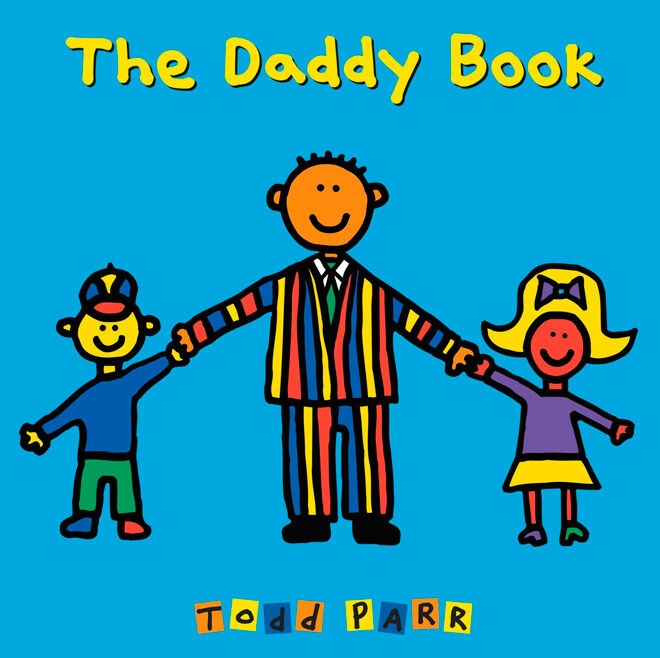 The Daddy Book by Todd Parr: Your kiddo will love the bold colours and happy faces in this book, and it's got a feel good message too – that dads come in different types, but 'all daddies love to hug and kiss you'. Yay to that.
Danny, The Champion of the World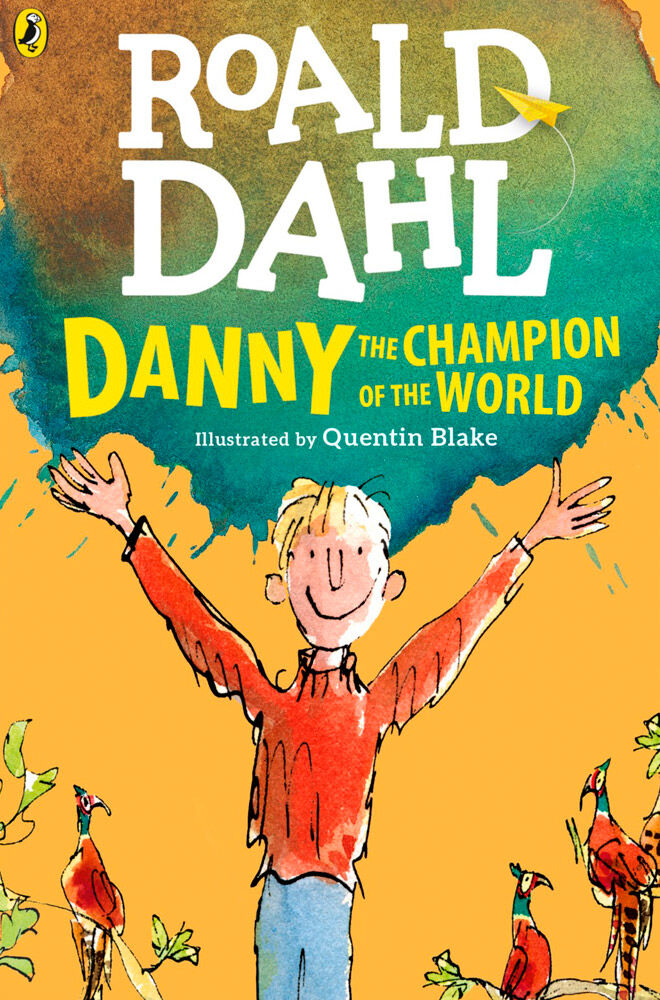 Danny The Champion Of The World by Roald Dahl: If your sprog is ready for a book with less pictures and more pages, then this is a great place to start. Danny lives in a gypsy caravan (as you do!) with his magnificently exciting dad. Look out for daring plots and a cameo by The BFG.
Read next …

10 fun photo ideas to make Dad's day
Book list: 23 of the naughtiest kids parody books for adults
Book list: Top 10 books for new dads