Buckingham Reserve Playground
Your kiddo will love this playground to the moon and back. With a rocket tower and room to explore, this space is built for big imaginations and little astronauts. 3, 2, 1… Blast off!
Getting there:
Buckingham Reserve
Via the Kororoit Trail
Sunshine West
VIC 3020


Just 30 minutes from Melbourne's CBD, this playground is one small step for toddlers and one giant leap for kiddo-kind. With a rocket fort in the middle and plenty more out-of-this-world features, this is the place to launch little legs and set intergalactic imaginations into overdrive!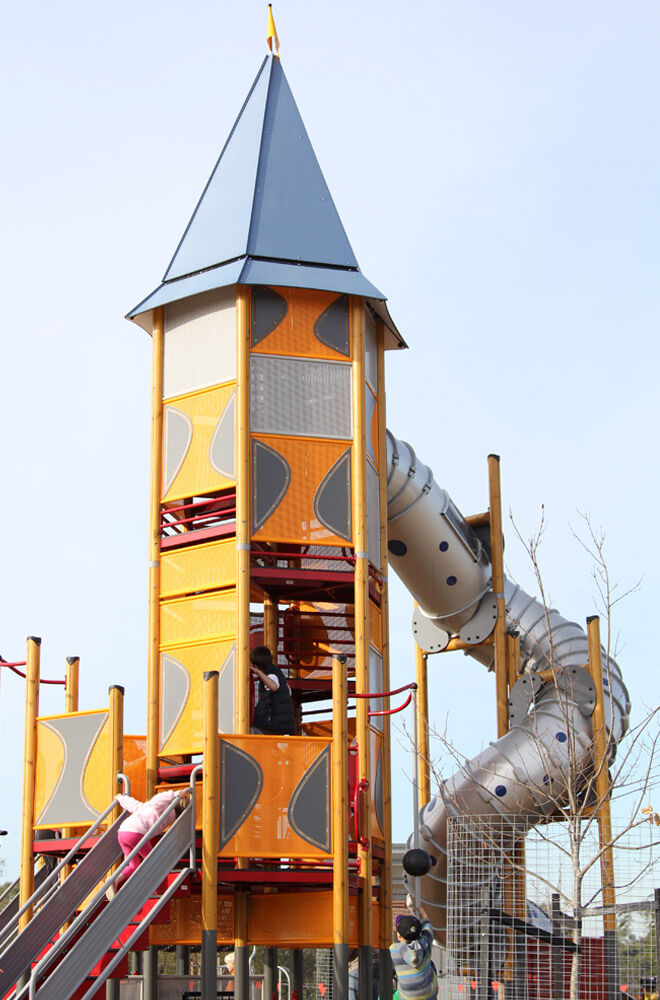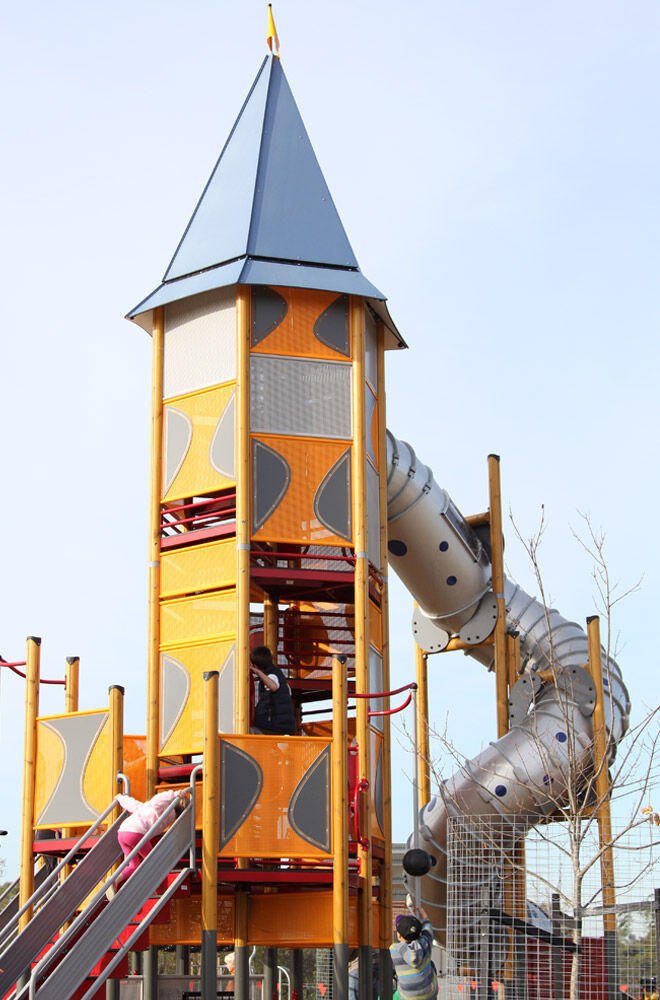 The centrepiece of the playground is definitely the rocket and it will be in your child's orbit as soon as they arrive. Standing at nine metres tall, this fort is a tower of playtime power.
With an aerodynamic roof (that means, pointy) and steps leading up, up and away, kids really take off when they reach the top and blast down the spiral slide at supersonic speeds. This is a mission they'll want to repeat, so make yourself comfortable back at ground control!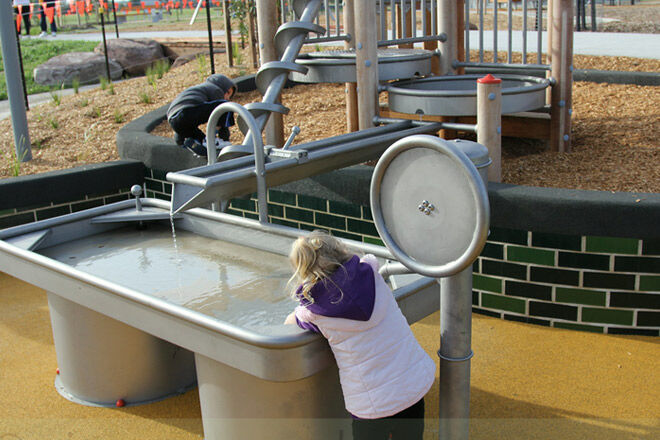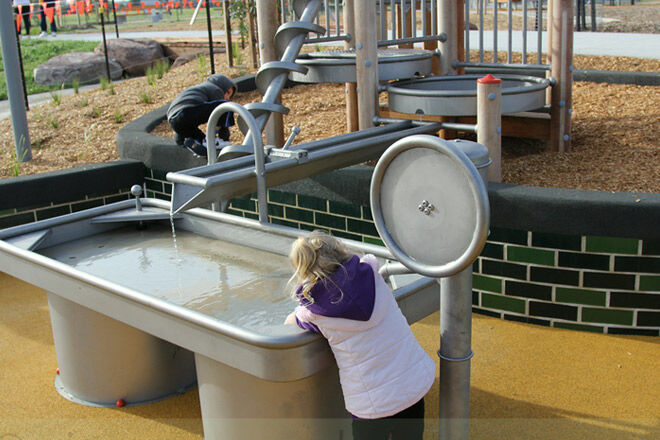 Once your little astronaut is ready for their next adventure, they can explore the rock walls (or should we say, 'moon rocks'?), then search for water on Melbourne's version of Mars.
Fortunately, there is plenty of H2O to be found, because this playspace has its own water play area, complete with a supersized screw wheel, trough and hand pump. It's a great way to get their hands wet, but not their whole spacesuits.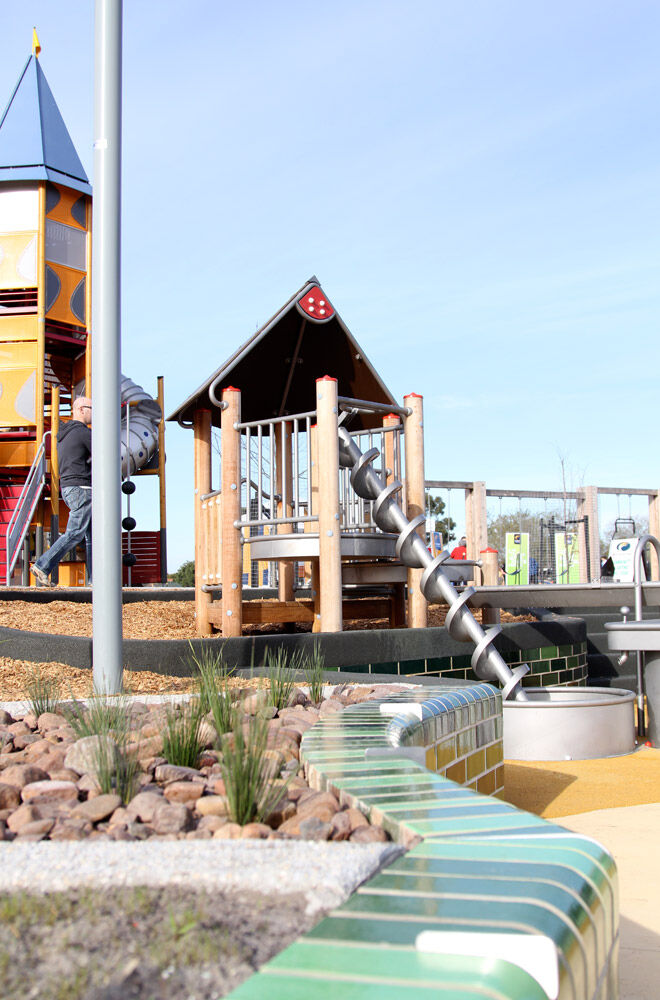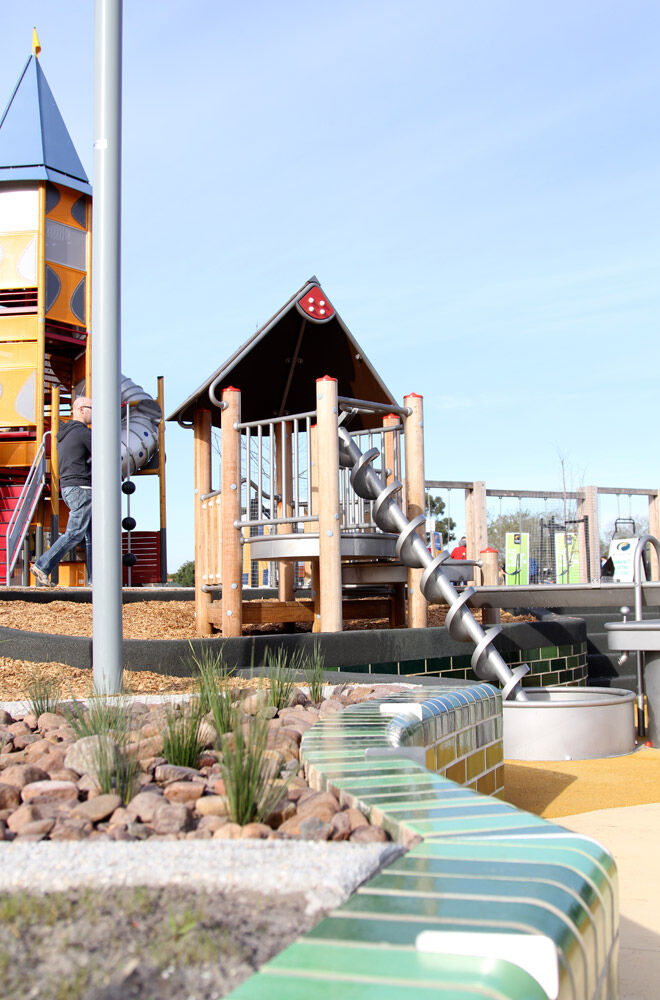 Heading back to dry land, your kidlet will love the raised sandpit and it's the perfect spot to build sand-aliens and sand-planets. Babies will have fun in there too, but keep an eye on their distance from the edge. Back at ground level, the green and gold bricks are perfect for little fingers and eyes to follow.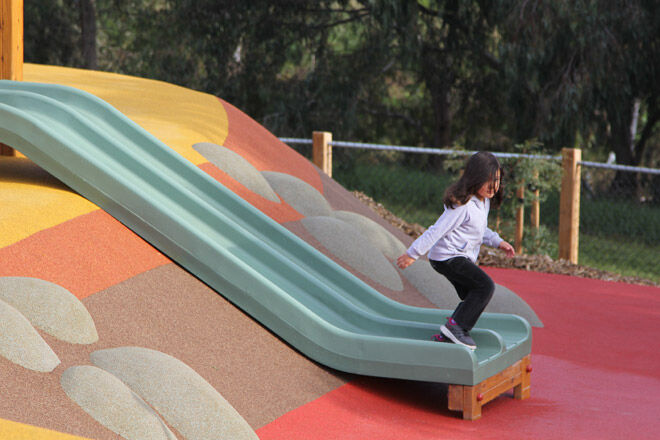 This is an adventure playground though, and the fun doesn't end here. There is a dual flying fox that leads to a double slide, and this is a nice training mission for kids who are working up to the rocket slide.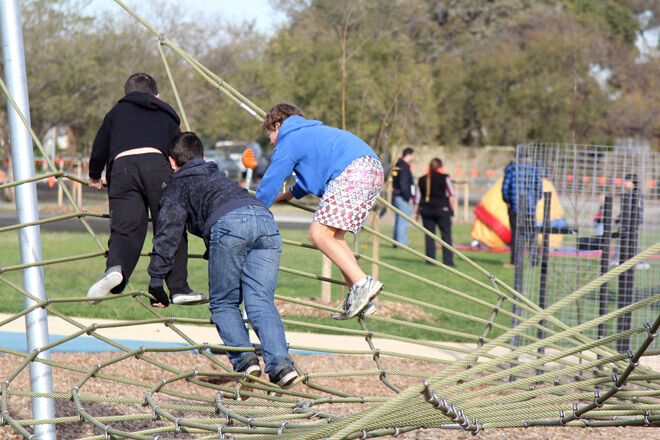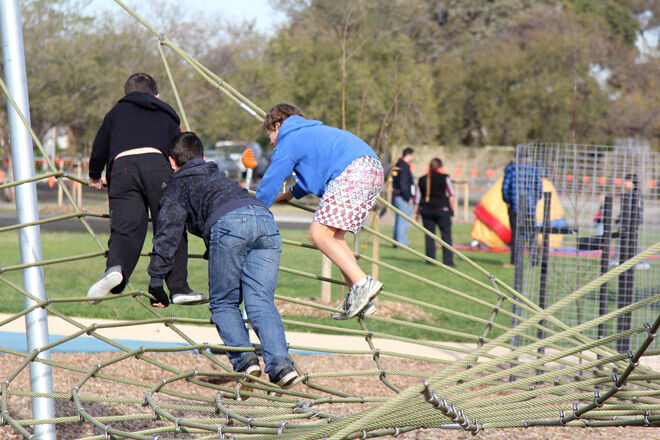 There's also a climbing net, spinner, swings and some rockers (the grasshopper can be transformed into a big green alien with the power of imagination).
And speaking of mind-power, your mini-mite will love zooming along the winding paths, rocketship-style, before landing in the timber tee pee cubby that doubles as an international space station, UFO or newly discovered planet. It's the final frontier of fun!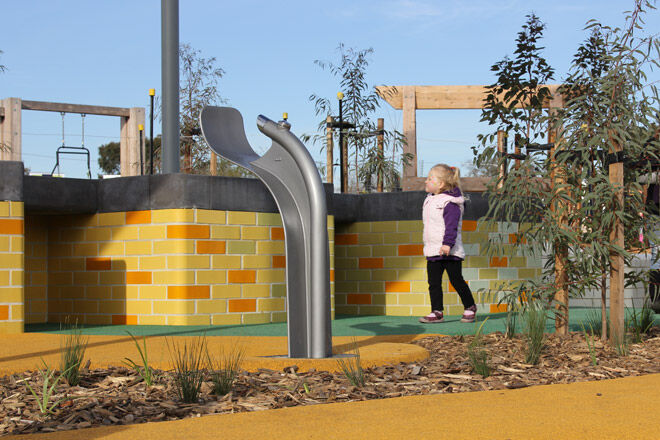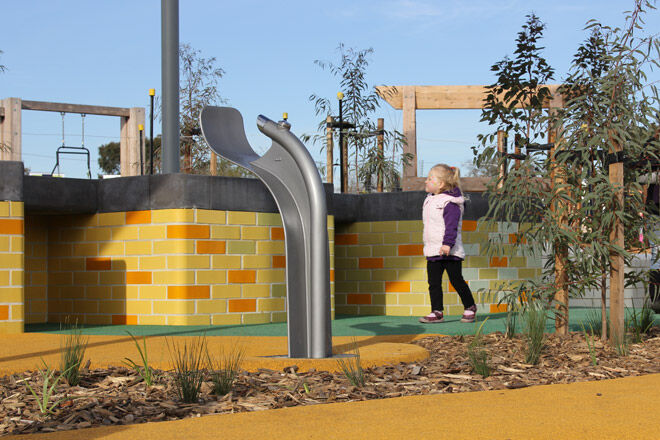 Then once your cosmonaut comes back to Earth, there are longer paths to scoot down, open lawn to rocket across and plenty of space for refuelling (also known as a picnic). To playtime and beyond!
Looking for more playgrounds in Victoria?
Fairy (and elf) tales at Bicentennial Park Playground
Imaginations run wild at Megasaurus Playground


Public transport access via Sunshine train station
Drinking fountain, picnic areas, BBQs and some shade
Toilets on-site
(Images via RMPL)