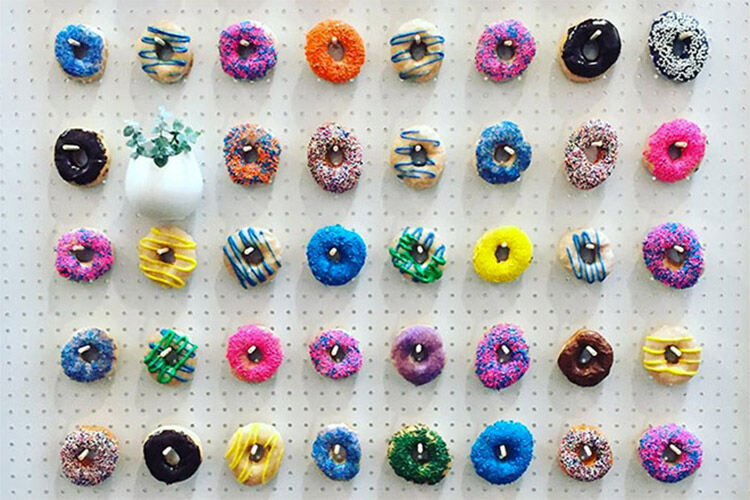 What do you do when one donut on its own isn't enough? You go ahead and create a whole wall of them and start a HUGE new dessert trend for baby showers, birthdays, christenings, weddings and any other celebratory event that calls for lashings of loveliness!
The options for donut walls are endless. You could go bright and bold with an abundance of mixed colours, featuring bright icing and a healthy dose of sprinkles. Or perhaps you prefer something more demure, in which case a pastel field of donuts in soft pinks, pale yellow and mint might be more your thing.
Alternatively, you could keep things minimalist with a wall of white donuts embellished with some edible pearl beads or a dash of glitter. You could even reveal your baby's gender with an appropriate unveiling of pink or blue donuts at a baby shower!
For now, we'll take one of each, please (for research purposes, of course).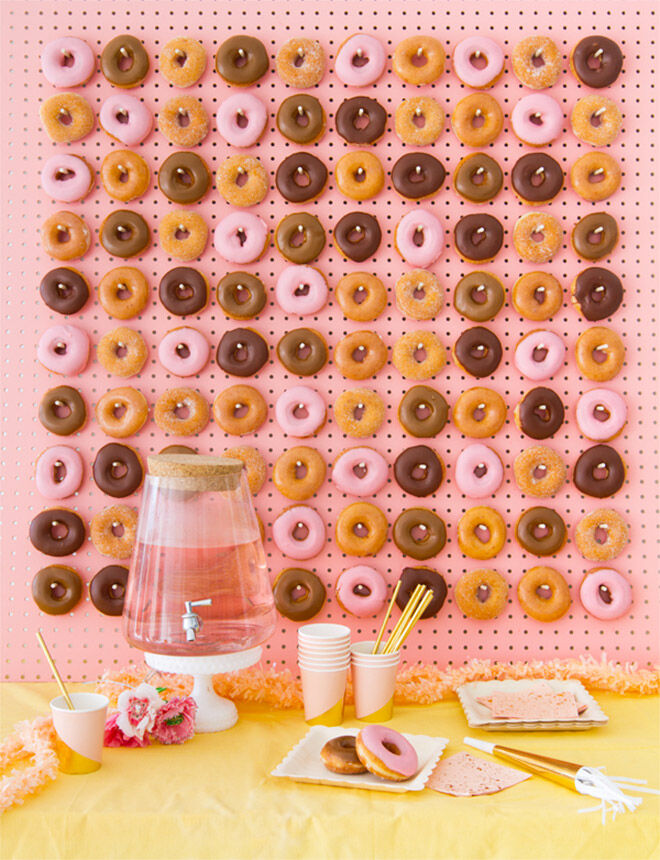 Pretty in pink – this donut wall would be great for a little girl's first birthday or christening. So pretty! (via Oh Happy Day)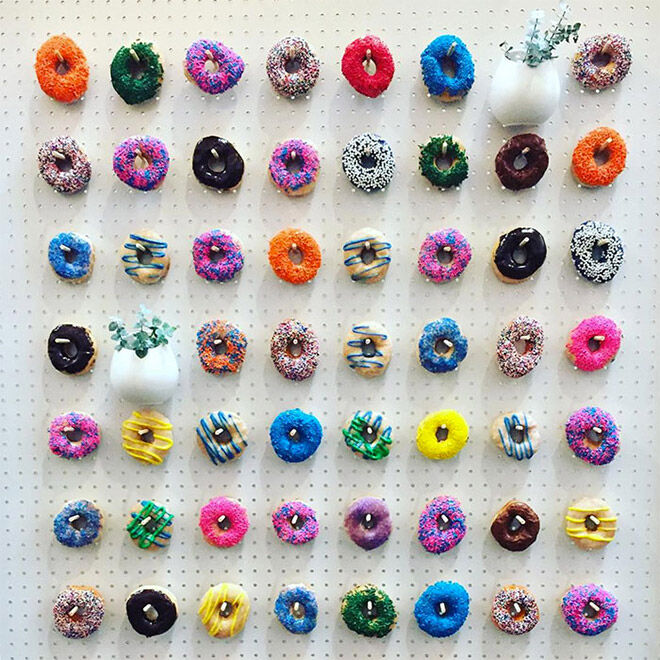 We love the mixture of colours here – it's sure to please every guest! (via Kaylee Kerr)
This wall of sprinkled donuts makes for an eye-catching backdrop to this superhero dessert table.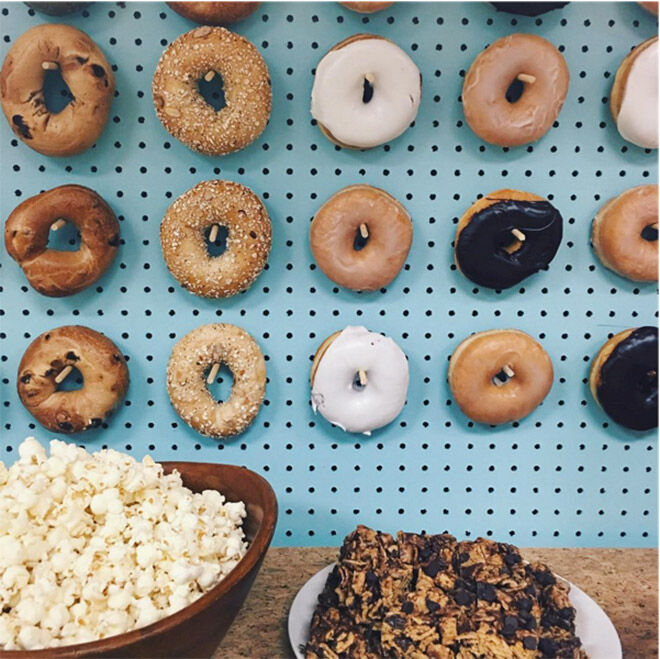 Created for a baby shower, this wall of donuts is kept relatively simple, creating a contemporary vibe. (via Instagram Lindsay Tippett)
https://www.instagram.com/p/BJBHyi0h_Kz/
Big, bright and bold! This neon donut wall is the centre of attention! It would be perfect for an 80's or summer themed pool party.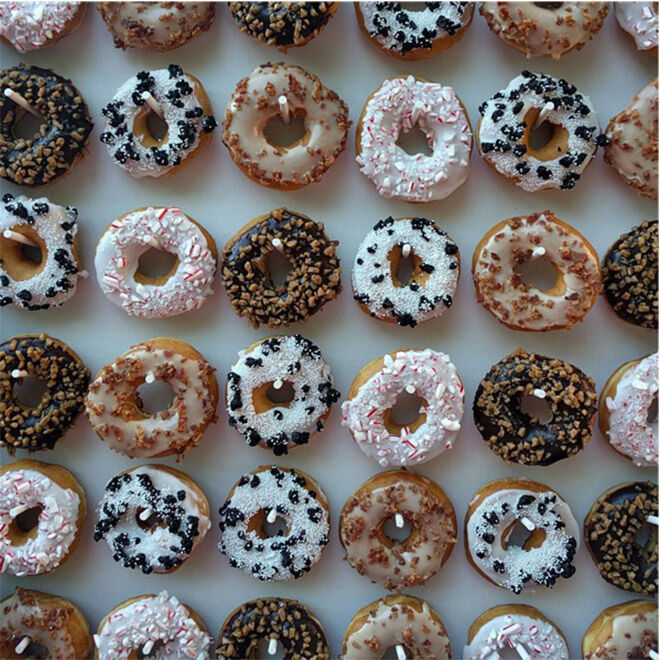 It's all about texture thanks to the delicious toppings on this great wall of donuts. (via Instagram Keith Kocka)
https://www.instagram.com/p/BCgP7XqFfOa
The black wall behind this donut wall really makes those colours pop!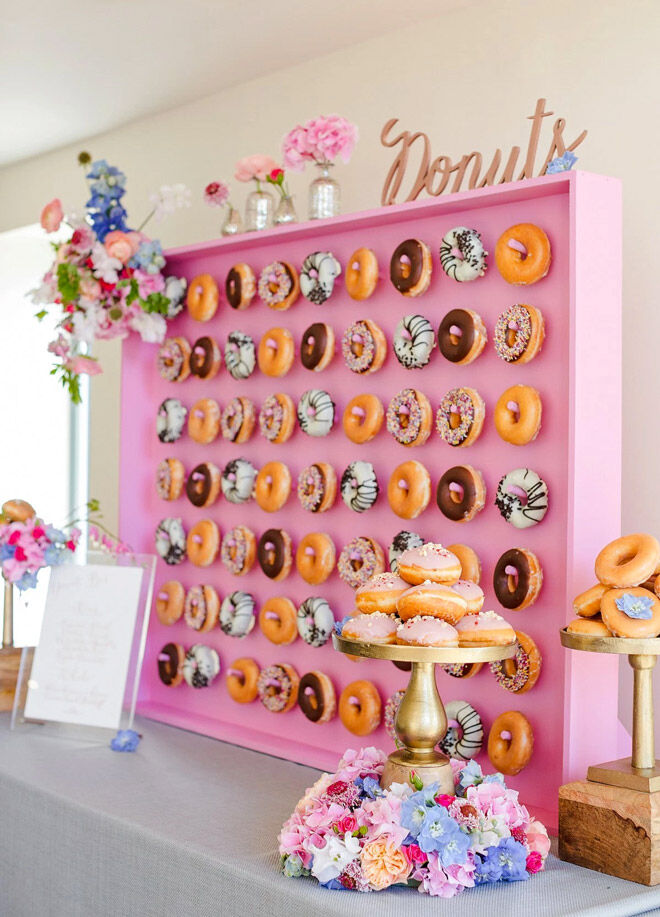 This pretty wall would be perfect for a baby shower or garden tea party. (via Love My Dress)