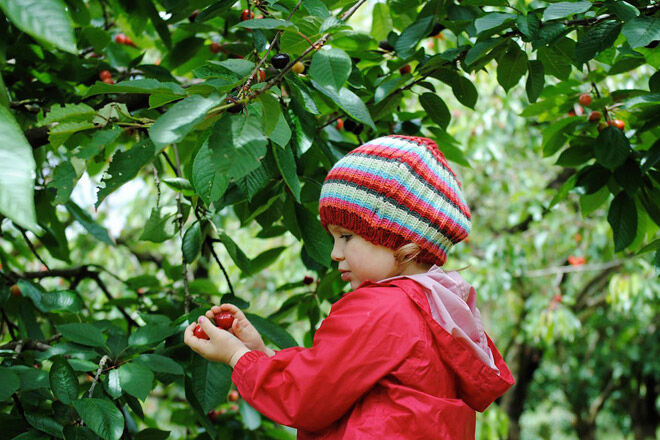 Paris, London, New York, Phillip Island!
Whether your bambino visits a cherry orchard, travels to a dairy or fishes in a lake, going on a food safari is a brilliant way to show them the Victorian farms where their meals come from.
Seeing things growing, learning about seasonality, exploring new places and looking at produce in a fresh way are all big positives, plus a little bit of taste-testing never goes astray!
Here are 18 places to see where food comes from in Victoria. Get set for take-off (not take-away!)
An urban garden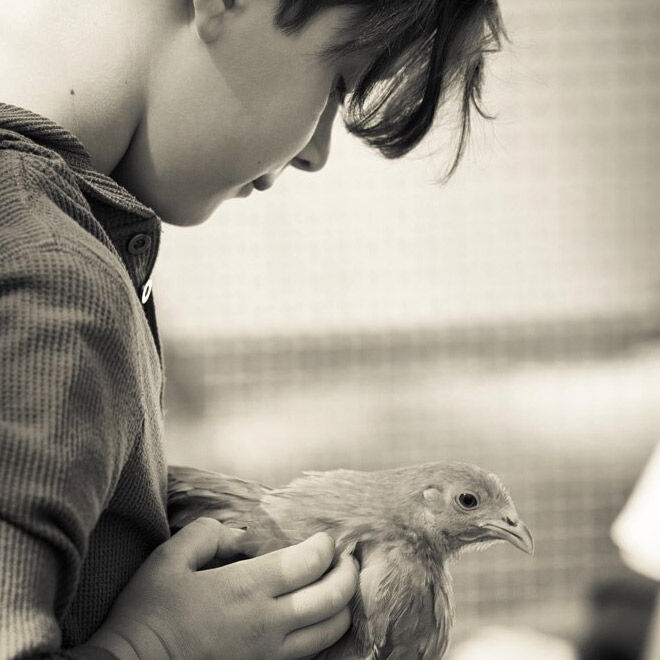 CERES (the Centre for Education and Research in Environmental Strategies) is a community gem right in the heart of Brunswick East. There are chickens to meet, gardens to explore and a whole lot to learn about sustainable living.
Old Macdonald had a farm… in Collingwood!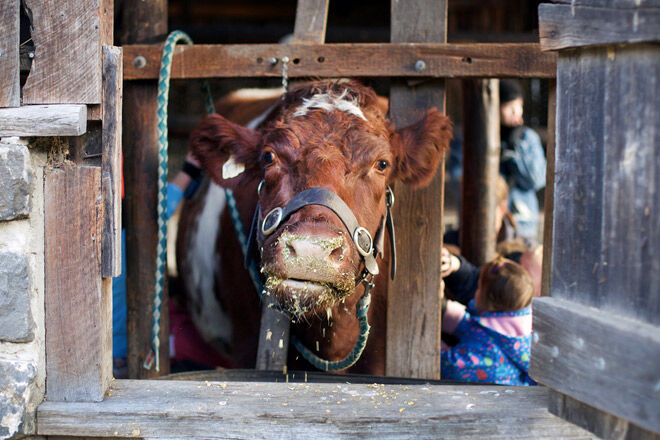 Nestled on a quiet bend of the Yarra River, you'll find the Collingwood Children's Farm. And on that farm, you'll find cows to milk, lambs to feed, bees a-buzzing, farm chores to do and (on the weekends) markets to shop at. Plus, while not food related, little ones will be excited to sneak in a guinea pig cuddle too!
A-moo-sement in Scoresby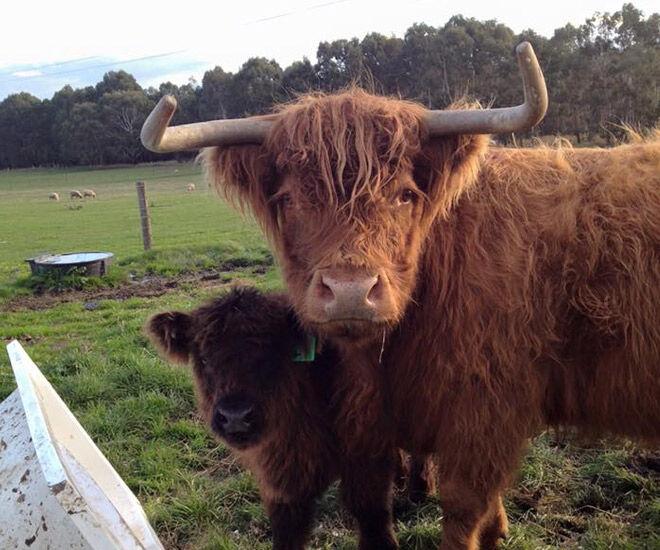 Cows first found a home at Chesterfield Farm in Scoresby way back in that late 19th century. And now in the 21st, you can still find cows there, as well as all sorts of other farm animals! Daily highlights include cow milking sessions and you can now sample the product with cheeses available to buy in the shop. Don't forget the crackers!
Goating around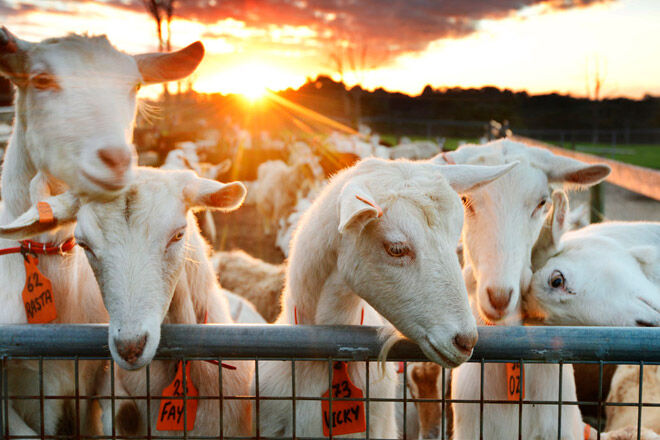 Main Ridge Dairy runs goat milking tours and they're a brilliant way for your little one to see where milk comes from. As well as seeing inside a real dairy, they get to pat the animals, so it's a glass and a half of full cream excitement!
Cherries on top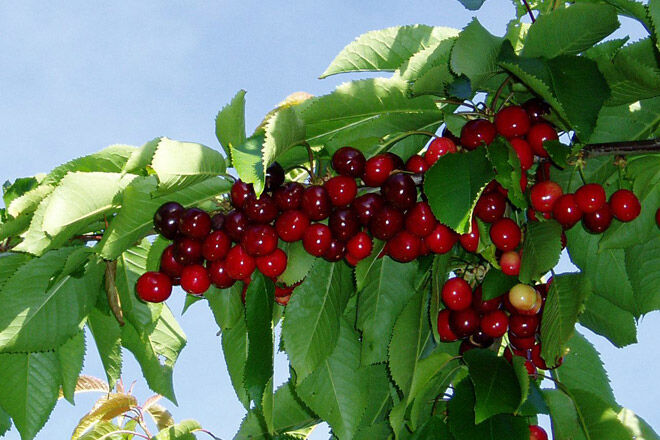 From mid-November to mid-January, it's cherry season at Red Hill Cherry Farm. Your kidlet will love picking them straight off the tree, hanging cherries off their ears like jewellery and sampling the cherry ice-cream, cordial, juice and, of course, good ol' plain cherries!
Sweet 'n' savoury
Too many cherries are never enough and another place to pick them is Ripe 'N' Ready Cherry Farm. Eat as much as a little tummy can hold or take some home for cherry pie-making with mum. And don't forget to catch a trout in their dam!
A little taste of sunshine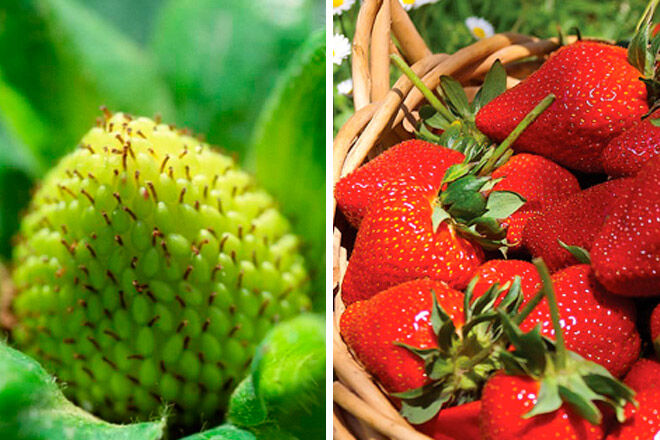 If strawberries are more your family's flavour, then head to Sunny Ridge in Red Hill to pick your own punnet. Yum!
Buzzy bees and littlies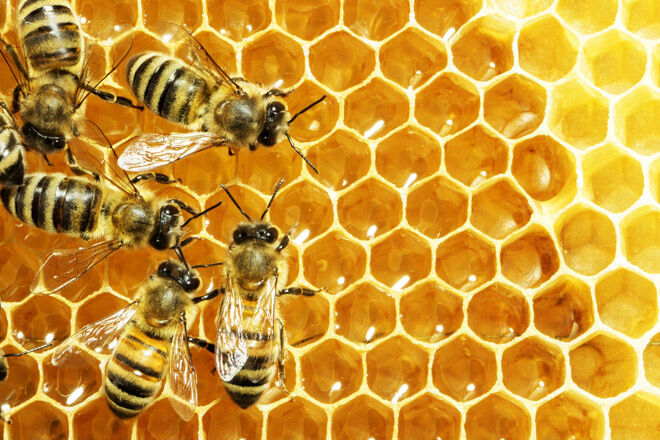 Pure Peninsula Honey hits the sweet spot between fun and learning. Their free family farm talks are the bee's knees and your wee one will love a bit of honey-tasting too. Located in Moorooduc, 50 minutes from Melbourne.
Catch of the day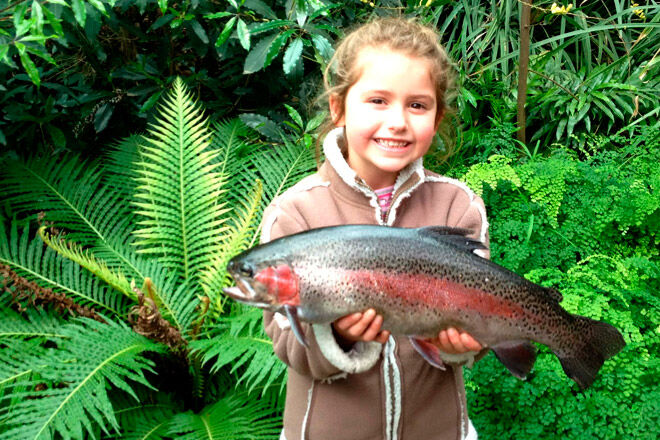 Forget trout pouts, it's all about trout smiles at Rhyll Trout & Bush Tucker Farm! Instructors will show your tot how to catch a rainbow trout. You can keep your catch and take it home or have it cooked on-site. Then it's off to the Bush Tucker Trail to learn about Aboriginal foods.
Kiddo and the chocolate factory
The Phillip Island Chocolate Factory is a huge treat, with Panny's Amazing World of Chocolate exhibit following the chocolate-making process, from bean to bar. Create your own choccie and see it trundle down the conveyer belt, whispering, "eat me". Well, ok, if you insist…
Get hooked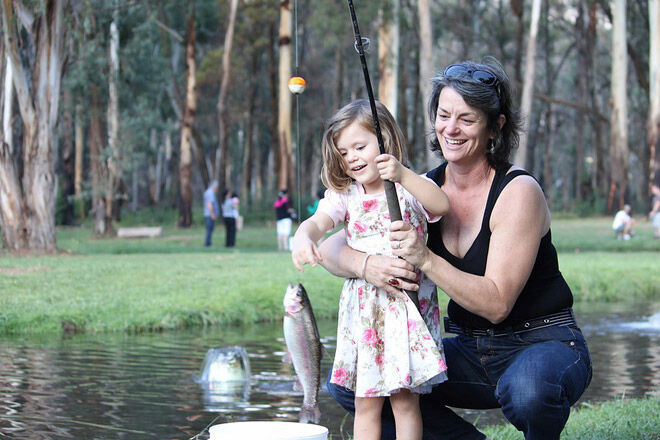 First-time fisherkids will be pleased as punch when they catch a fish at Buxton Trout & Salmon Farm. Fun is guaranteed and so is a rainbow trout or Atlantic salmon, so there's nothing fishy about this hands-on experience. Located in Buxton, under two hours from Melbourne.
Sweet as can bee
The Beechworth Honey Tour is a great way to see where honey comes from. Your kiddo will make a bee-line for the honey tasting and they'll get a buzz out of seeing live bees in hives too! Located in Beechworth, 40 minutes from Albury.
Calling all choccie monsters!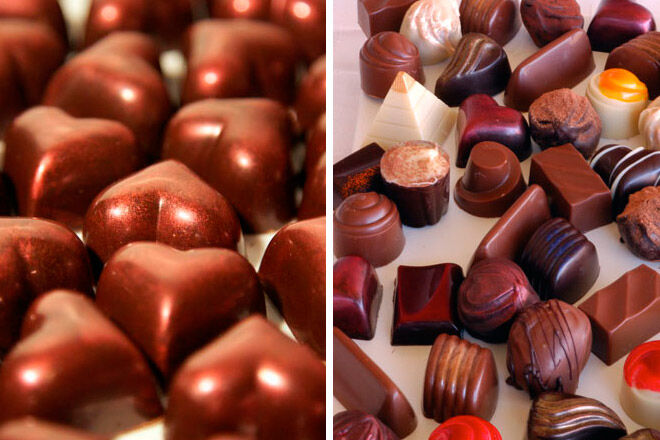 All your child's Easters will come at once when they see their favourite sweet treat being made at Renaissance Chocolates! The Coverture Room is the place to be and nothing beats that choccie aroma, except that choccie taste!
Located in Norong, three hours north of Melbourne.
Go nuts for nuts!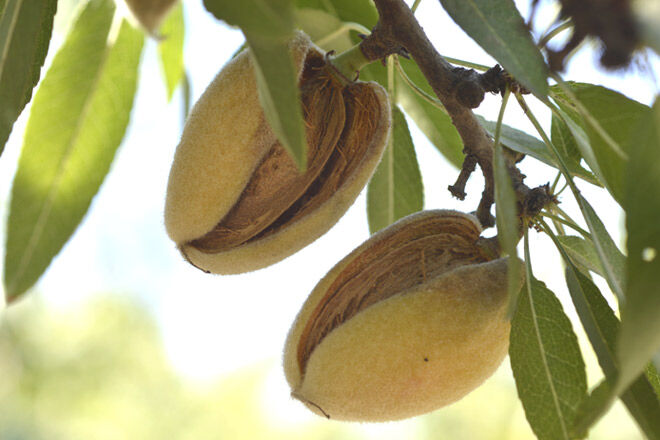 Book a tour at Aintree Almonds & Apiary to see where almonds and honey come from. Your little squirrel will love seeing nuts on an actual tree, not just in their muesli bar. Located in Bearii, just under three hours from Melbourne.
Strawberry fields forever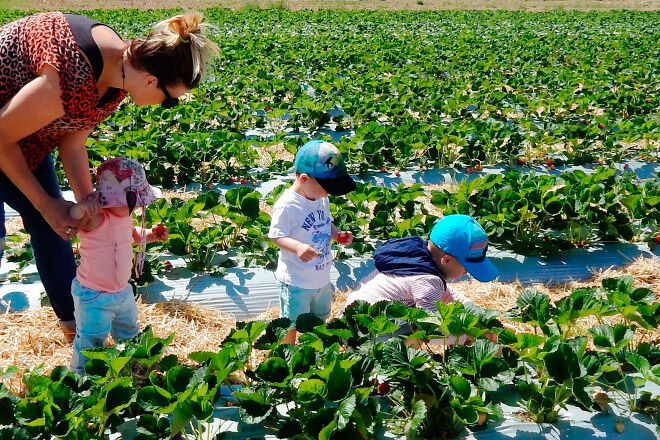 The Big Strawberry is a 'berry' fun place for your tot to pick their own strawbs. The season usually runs from April to July and October to January, so load up on luscious fruit then. Yum yum, strawberry tums!
Located in Koonoomoo, just under three hours from Melbourne.
Tutti fruity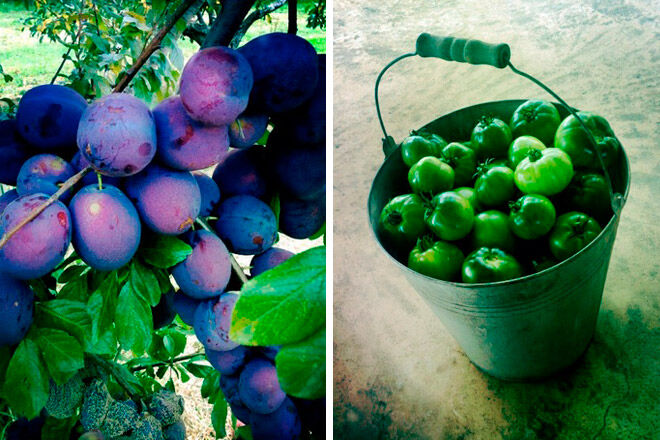 Depending on the timing, there are raspberries, apples, plums, rhubarb, tomatoes and more to pick at Gentle Annie Berry Gardens and Cafe. Kids will love seeing where all the food comes from, and they'll learn about seasonality too. Located in Penny Royal, 40 minutes from Geelong or one hour 40 minutes from Melbourne.
Milky goodness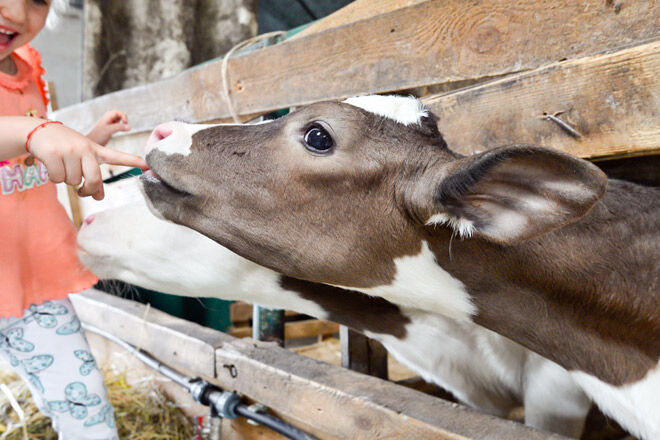 Settle in at Caldermeade Farm & Cafe and see cows being milked from the comfort of a glass-fronted viewing room in The Dairy. Your kiddo will see with their own eyes that 'milk comes from a cow, not a carton'. Located in Caldermeade, 70 minutes from Melbourne.
Peek at pumpkins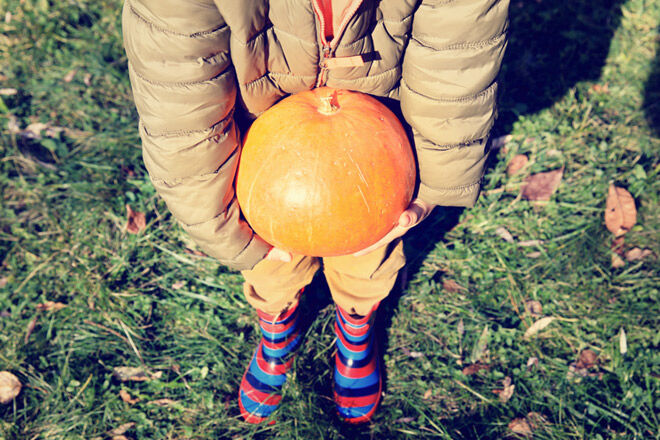 At Pumpkin Seeds Australia your tot can peek through a factory viewing window and see pumpkin seeds getting processed. With packets being filled, oil being pressed and even a chocolate panning room, you'll almost hear the cogs going around in your bambino's brain! Located in Ovens, 90 minutes from Albury.