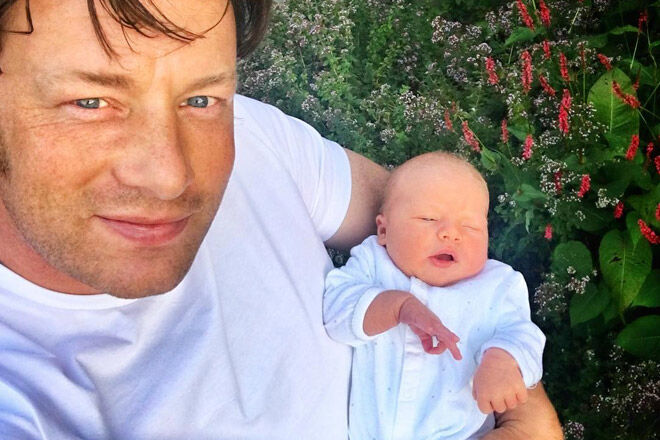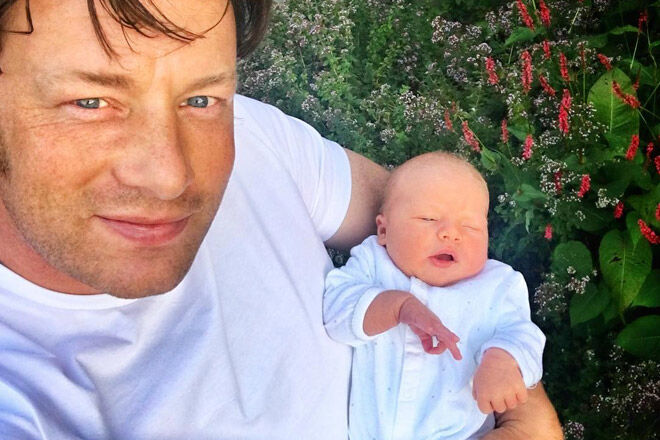 Superstar chef Jamie Oliver and his wife Jools have deliciously bohemian tastes when it comes to their children's names, so it's no surprise that they've dished up another unique moniker for their fifth child.
Over two weeks after the birth, Jamie Oliver has confirmed that his newest bundle of joy is called River Rocket Oliver.
He's taken to Instagram to say, "It's probably polite to formally introduce the new boy to you, his name's River Rocket Oliver we think it suits him and he's a little gift and we are all very happy…. Thanks for all your kind wishes big love jamie and gang X X X"
Wife Jools previously posted some dreamy River-themed artwork (paired with a rocket emoji) on Instagram, and the family has had a blast teasing fans with their choice of moniker!
With three big sisters called Poppy Honey Rosie, Daisy Boo Pamela and Petal Blossom Rainbow, plus a brother called Buddy Bear Maurice, little River joins a long line of creatively named Oliver kids.
Jools has said in the past that her children have several names because she has trouble deciding on one. So, whether you take your time cooking up one name, or prepare a smorgasbord before your bub is born, there's no doubt that naming your baby is a recipe for fun!
(Images via @jameoliver and @joolsoliver)
Read more:
Celebrity baby names: the weird and the wonderful