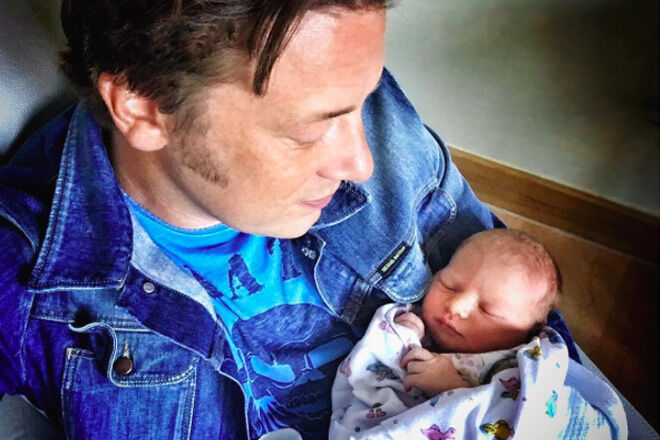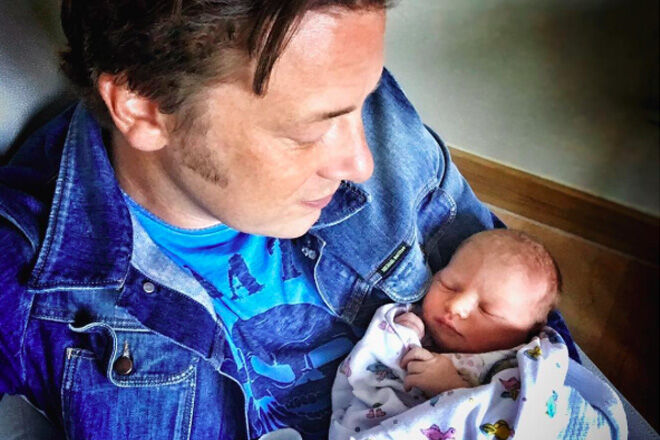 A big congratulations to Jools and Jamie Oliver, the proud parents of a new baby boy! Jamie shared the news via his Instagram page, letting his loyal fans know that wife Jools "was really really amazing, unbelievably composed".
The much-loved chef followed his announcement that the baby weighed in at 8 pounds with the cheeky comment, "that's 16 packs of butter for you bakers out there". Always the foodie, Jamie!
Jools also posted a sweet photo to her Instagram page, a beautiful photo of her breastfeeding her new darling. She shared that she was, "so very happy, blessed, grateful and totally in love all over again and so very proud of our two eldest daughters who cut the cord."
A younger brother for Poppy Honey, 14, Daisy Boo, 12, Petal Blossom, six and Buddy Bear, five, we cannot wait to hear what is sure to be this little darling's unique name!
Congrats, Oliver family!