Lullabies might help your baby get to sleep, but the Lulla doll is helping them stay that way. This baby sleep aid is a dream come true for tired parents and it proves that a good night's sleep comes at a price (and we're not talking about shadows under mums' eyes!).
Demand is so great for the Lulla doll that it's sold out worldwide and parents are now paying eye-watering sums for the plush on eBay. The doll might retail for under $100 in Australia, but one sold for US$665 in America, and another went for $372 in Oz. Woah mama!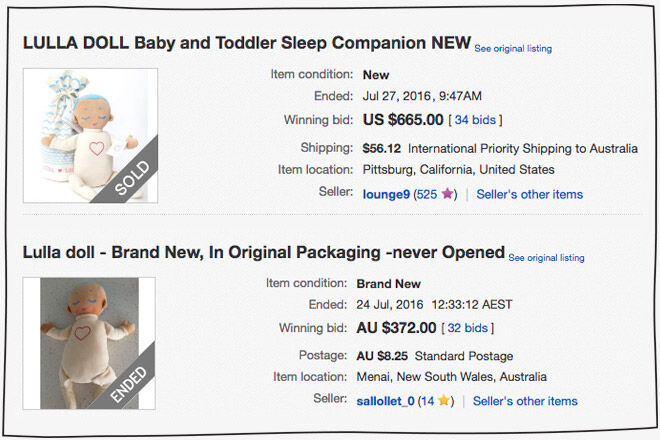 So what makes the Lulla doll so dezzzirable? Well, it's invented by an Icelandic mum with a background in psychology, and the idea is that it gives your baby a feeling of closeness that helps them get to sleep and stay asleep.
The Lulla doll has snuggly soft skin and a dreamy face, but the real genius of this sleep aid lies within. The doll plays eight hours of human heartbeat and breathing sounds, so your bub feels secure and comforted in snoozeland. It can also absorb your smell to give the sense that you're with your bub through the night.
And the last bit of good news? It works for toddlers too!
Pre-order your Lulla doll at Sleep Tight Babies or try your luck on eBay where prices are up and down all through the night.
(Images via Indigogo and eBay)