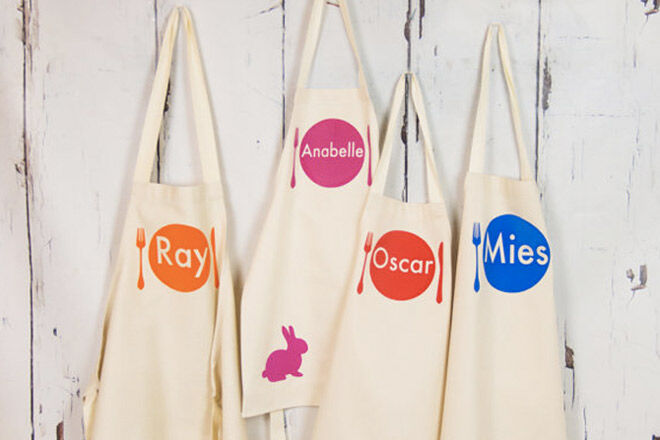 We just about dropped the mixing bowl when we spotted these gorgeous personalised aprons from Etsy seller Little Chook.
With designs, colours and sizes available for the whole family, keen little cooks and crafters (and clothing conscious supervisors) will all be able to enjoy the personalised touch. We particularly love the chalkboard aprons which can be emblazoned with your menu or project to suit the task at hand
We think these would make a lovely gift for little ones who love to get into a bit of mess, from those who like to keep them a little bit cleaner!
Available from Little Chook (from $25.92).