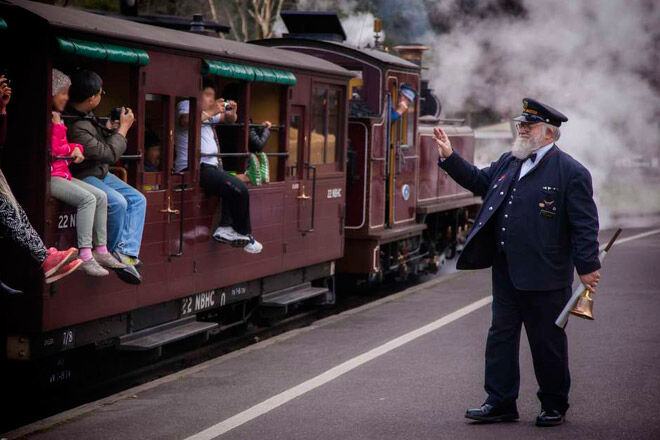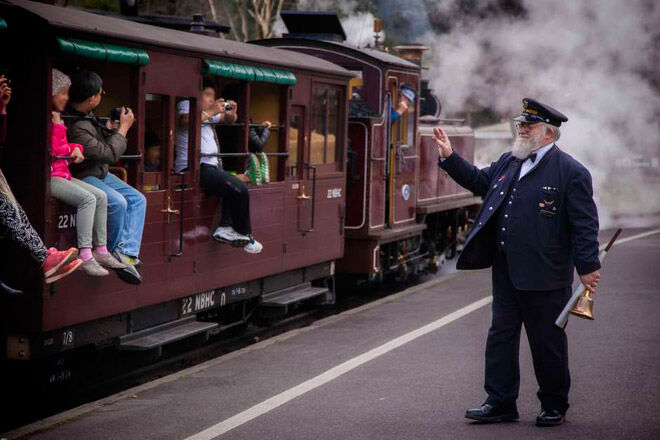 Chugga chugga, choo choo! Whether your little train buff really knows their stuff or they're happy to simply toot and huff and puff (like Thomas the Tank Engine's crew), kids will have a hoot of a time on these train rides in Victoria.
Step back in time with a steam locomotive, zip ahead on a miniature railway, peek into the world of model trains or expand your kiddo's horizons and catch a … drumroll please … tram. Whatever you do, memories are made of this!
Down the hills and round the bends, make tracks to these 19 rail experiences.
Full steam ahead!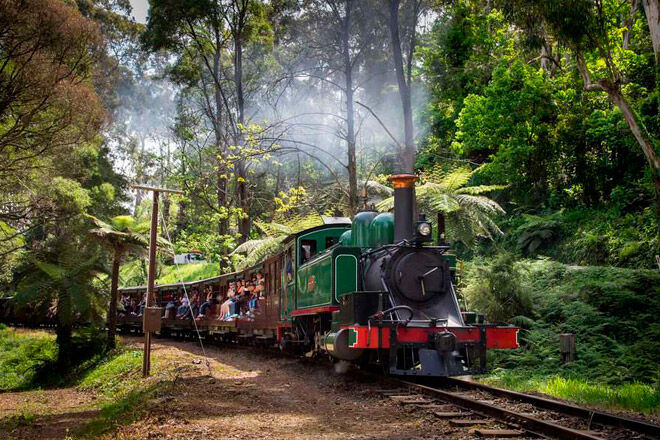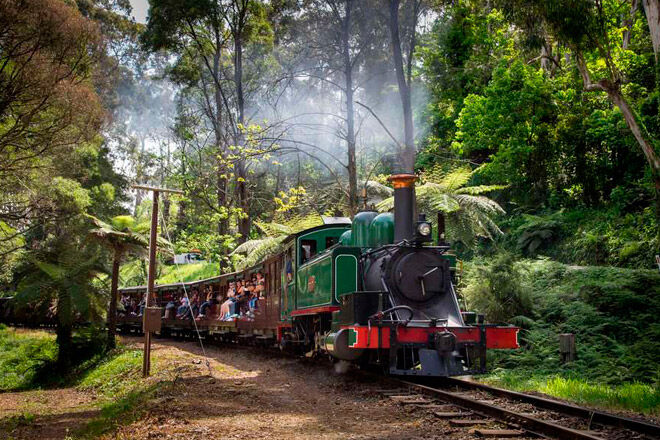 Puffing Billy is the ultimate day trip, one hour from Melbourne. Train-loving tykes won't believe their luck when they get to dangle their legs over the side while steaming through the beautiful Dandenong Ranges. Sit tight!
Keep an eye out for special events like the Day out with Thomas and the Santa Special.
Departs from Belgrave or Lakeside station, directions here. Call (03) 9757 0700. Timetable here.
A super model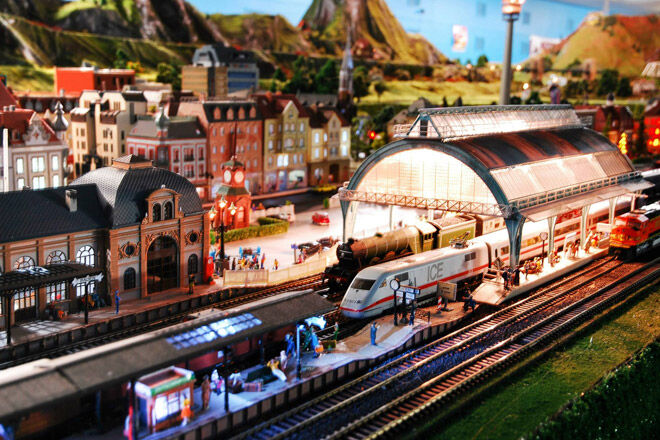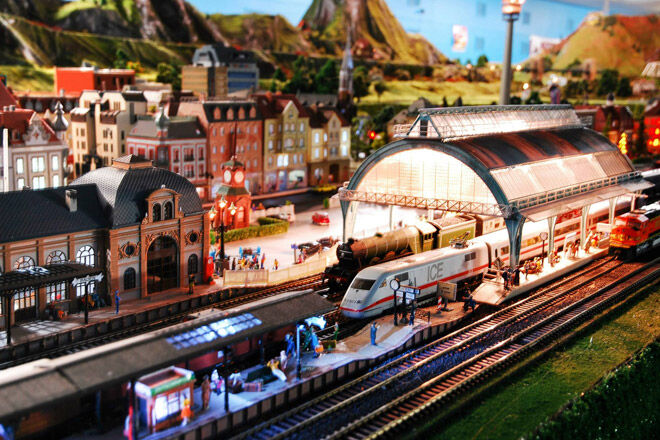 On Puffing Billy's route, Emerald Lake Model Railway is the largest model railway (of its scale size) in the southern hemisphere. With tiny towns, terrific terrain, moving trains and more street life than the Island of Sodor, this is a must-see.
Emerald Lake Park, Emerald 3782. Call (03) 5968 3455.
Red-y to go!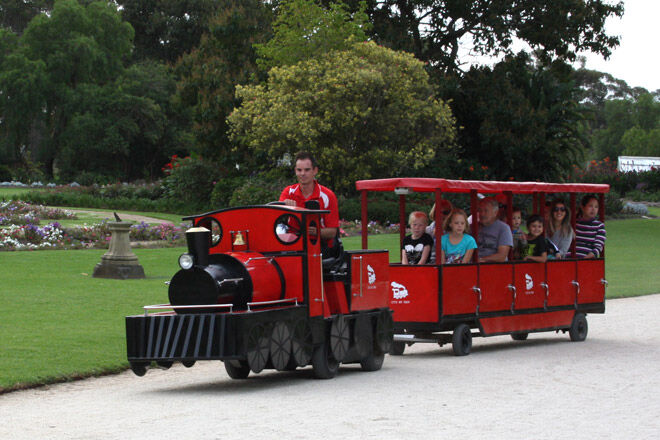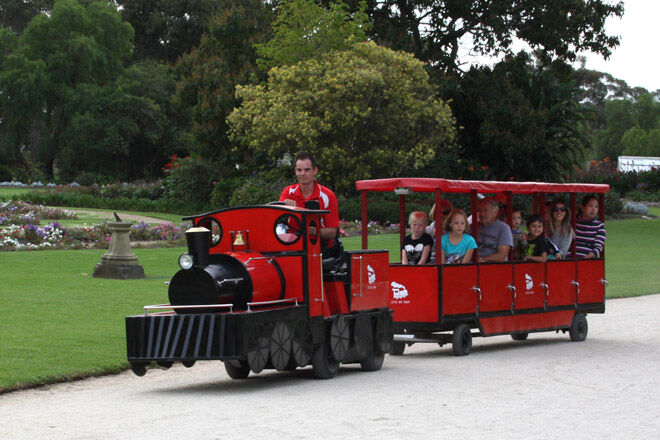 The Little Red Train proves you don't need a train track to ride the rails. This teeny tiny locomotive will transport your family around 10 hectares of formal gardens, meaning you're on track for fun!
Werribee Park, K Rd, Werribee South 3030. Timetable here. Call 0433 223 557.
Train central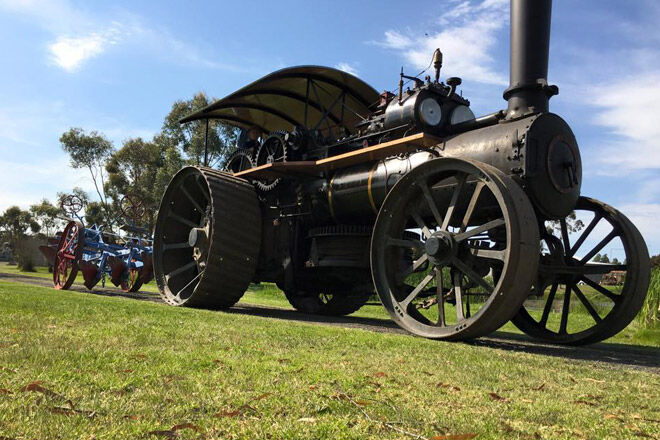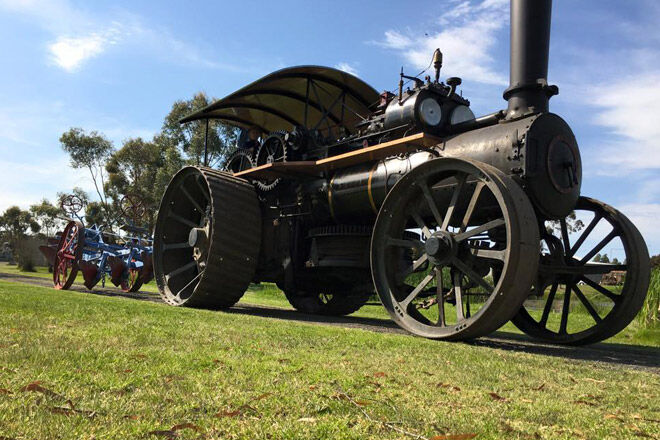 The National Steam Centre has your tot covered for steam machines. See engines up-close in the museum, take a spin on the miniature railway, then disembark for a Sunday picnic.
1200 Ferntree Gully Rd, Scoresby 3179.
A kid's own adventure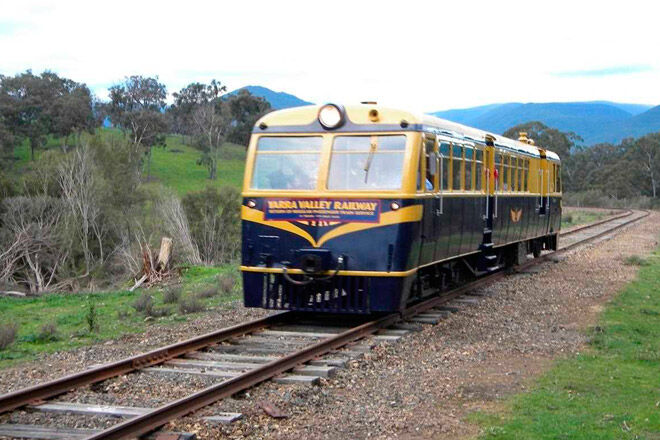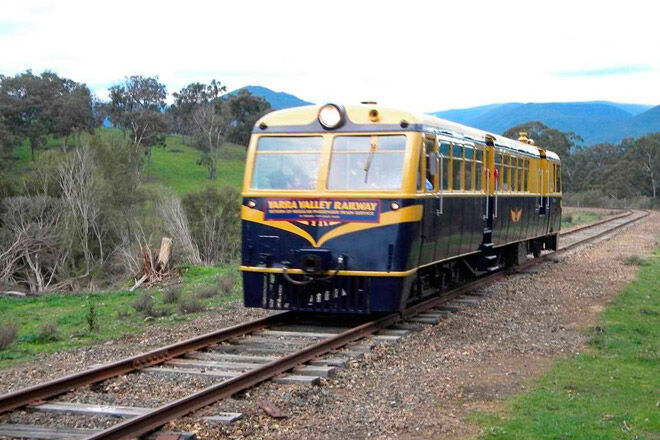 An hour from Melbourne, you can embark on a round-trip between Healesville and Tunnel Hill with the Yarra Valley Railway. With a river to go over and a tunnel to go through, this is exciting stuff for littlies.
Healesville-Kinglake Rd, Healesville 3777. Timetable here. Call (03) 5962 2490. (image via Visit Victoria)
The dining carriage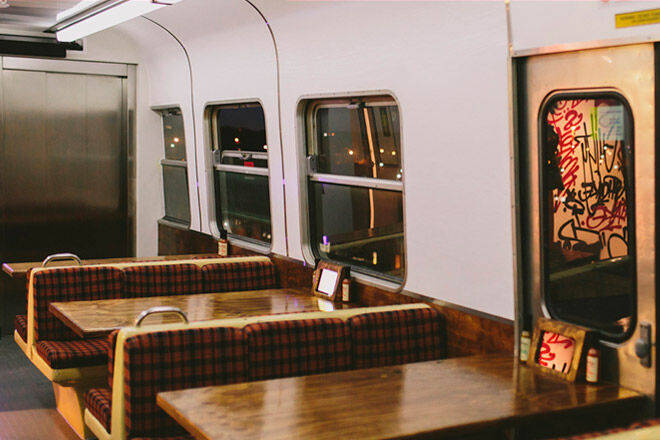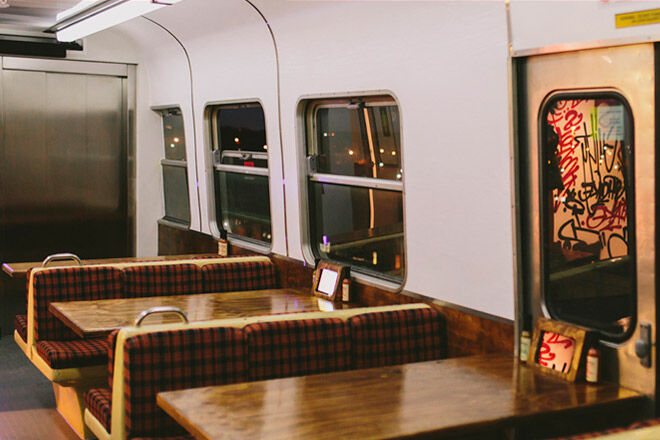 Easey's is a burger joint with a twist! This Melbourne eatery has a train carriage (yep, a Hitachi 153M train carriage) that your family can ride in for breakfast. Bags the window seat!
48 Easey St, Collingwood 3066. Book online.
For free spirits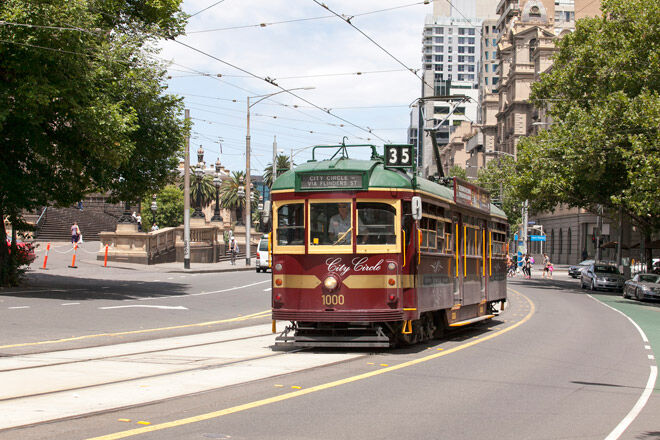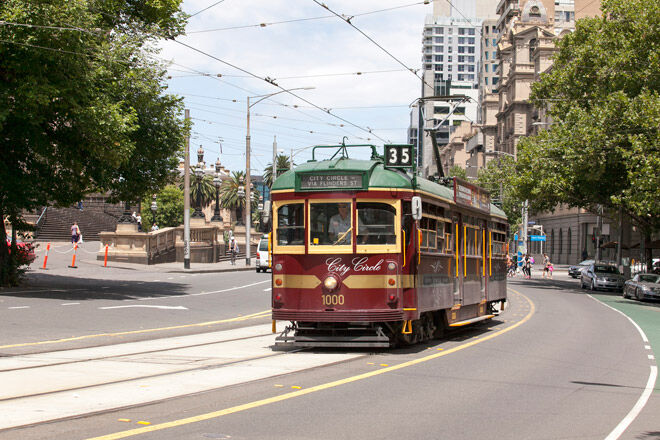 The City Circle tourist tram is the next best thing to a train. Kiddos will be keen as a whistle to ride around Melbourne's CBD and grown-ups will be chuffed that it's FREE!
Route and stations here. Call Yarra Trams on 1800 800 007.
A trackload of trams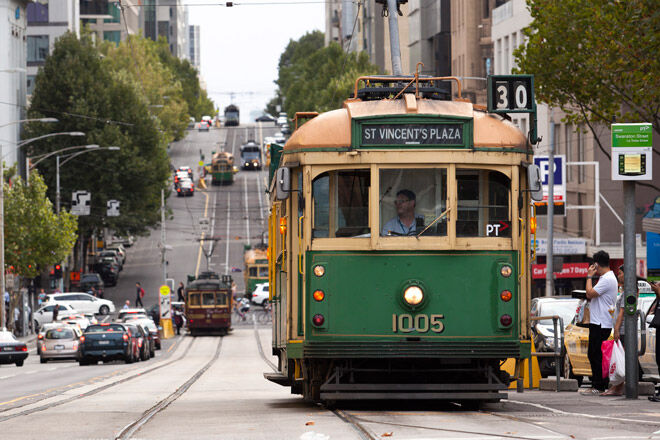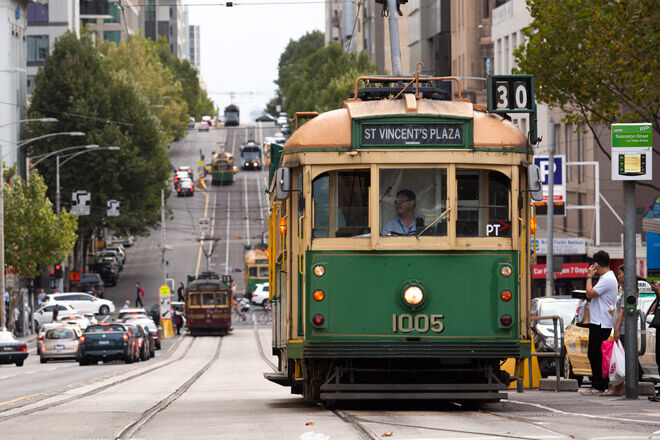 Next stop is the Melbourne Tram Museum where your poppet can learn all about Melbourne's most famous mode of transport (there are 21 trams on-site).
8 Wallen Rd, Hawthorn 3122. Open to visitors every second and fourth Saturday of the month (with some exceptions), more info here. Call (03) 9819 9522.
Live life in the V/Line!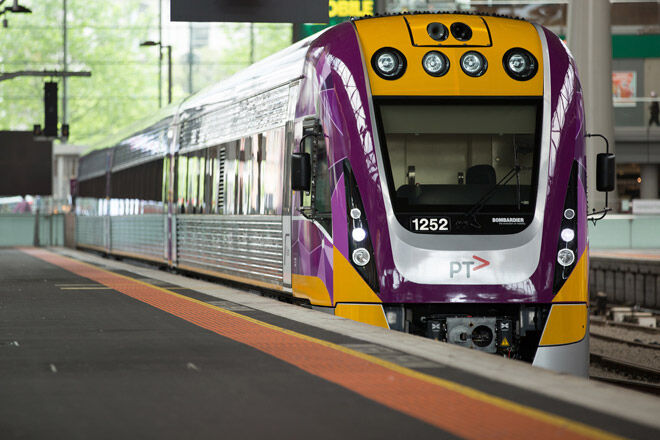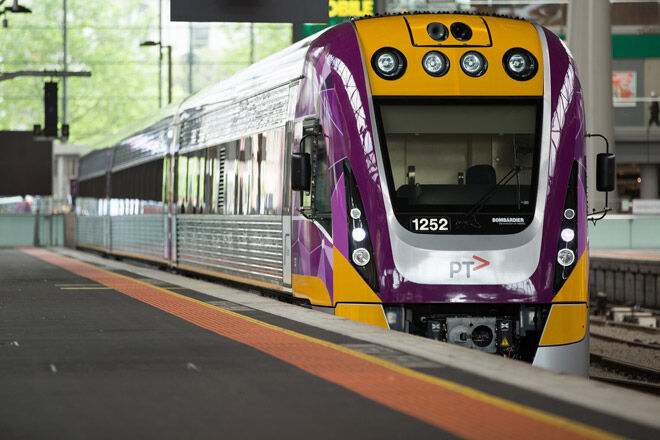 Back to the trains, a Family Traveller ticket is a fab way to explore regional railway lines with the kids. Each adult can take two children along for free, leaving more excursion money for your destination.
And myki is your ticket to ride in metro areas – the whole touch on/touch off thing will get littlies going!
Buy tickets at the station or call 1800 800 007. The Family Traveller ticket applies to off-peak times, free travel for ages four to 16 with a paying adult.
Hip hip hooray!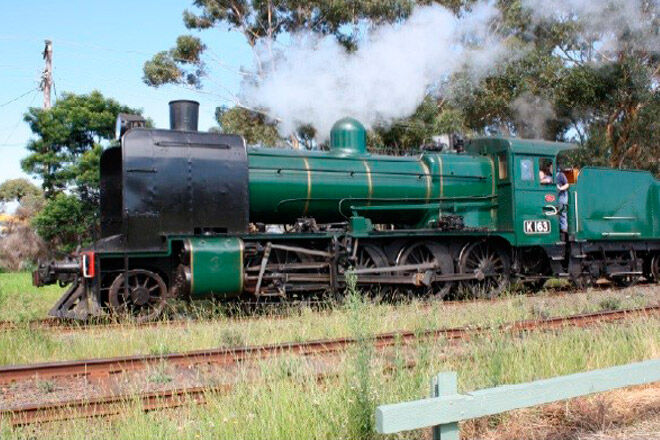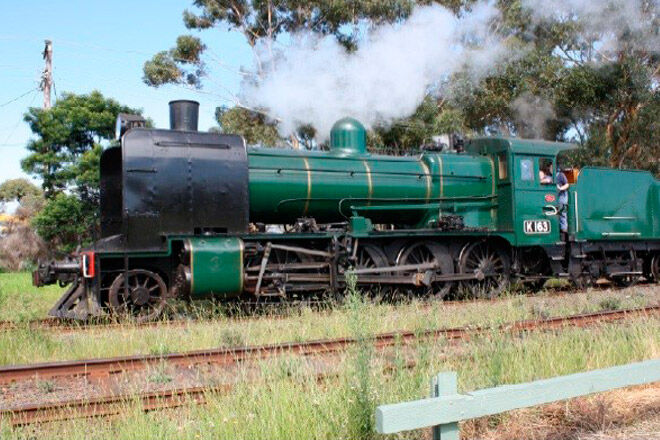 Mornington Railway celebrates steam trains, diesel locos, passenger cars and freight carriages. Join the party with train running days on the first three Sundays of each month, plus special events.
460 Moorooduc Highway, Moorooduc 3933. Call 1300 767 274. (image via Visit Frankston).
Small scale, huge fun
Mini-mites will be chuffed about riding a miniature train. Around Melbourne, rides are run by the Altona Miniature Railway, Box Hill Miniature Steam Railway, Bulla Hill Railway (look for dinosaurs along the way!), Campbelltown Miniature Railway, Diamond Valley Miniature Railway and The Steam Locomotive Society of Victoria.
Further afield, your kid can ride the rails with the Portarlington Bayside Miniature Railway, Como Gardens Miniature Railway, Cobden Miniature Railway (mini-train first, then mini-golf), Euroa Miniature Railway, Gippsland Model Engineering Society, Mooroolbark Miniature Railway and Mooroopna-Shepparton Miniature Railway.
Remember to wear closed-toe shoes, then it's puff, puff, toot, toot and off you go!
Gold in them there hills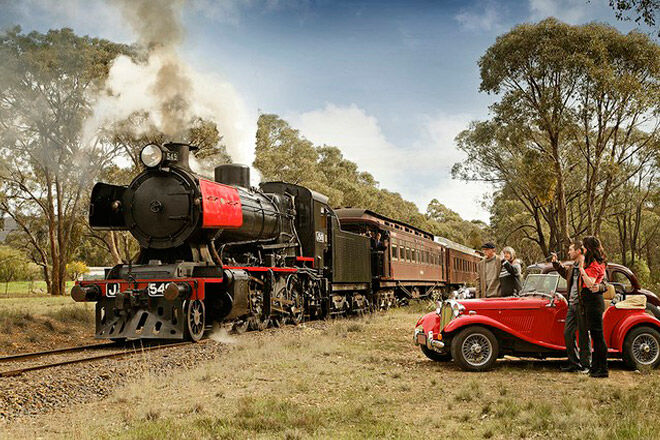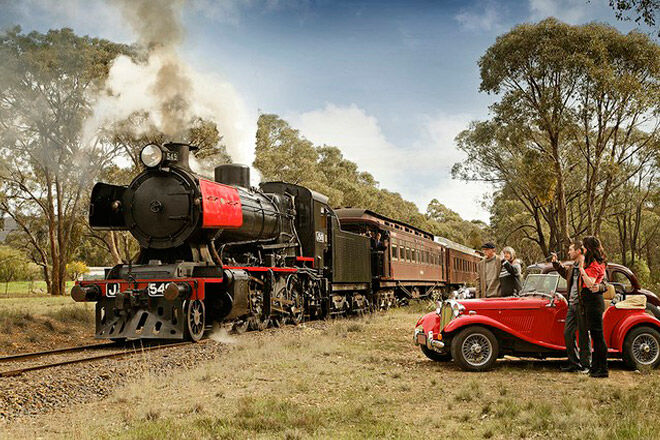 The Victorian Goldfields Railway is a rich family experience! For some good ol' fashioned steam train travel, puff between the historic gold mining towns of Castlemaine and Maldon.
Located 80 minutes drive from Melbourne or catch the V/Line train to Castlemaine station for double the train fun. Call (03) 5470 6658. Travel info here and timetable here. (image via Maldon Castlemaine).
A golden age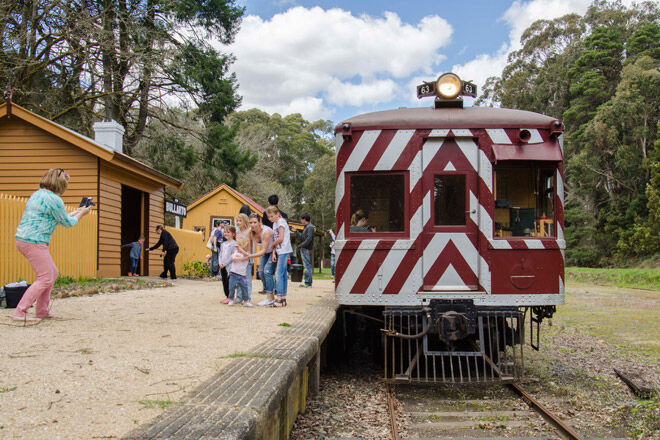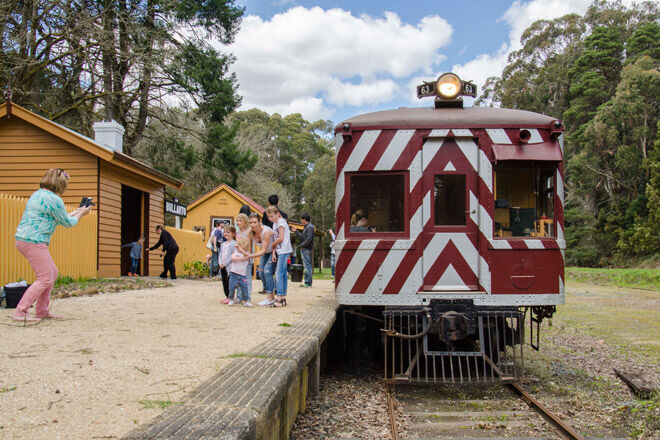 The Daylesford Spa Country Railway runs Heritage train rides every Sunday, which means your wee one can roll past farms, forests, ancient volcano sites and gold rush areas between Daylesford, Musk and Bullarto.
Departs Daylesford station, 18 Raglan St, Daylesford 3460, located 80 minutes from Melbourne. Timetable here. Call (03) 5348 3503 (Sundays only).
A treat for train buffs
Chances are, the Phillip Island Chocolate Factory blends two of your tyke's favourite things – choccie and trains. Their eyes will be saucer-sized when they drive a train around a chocolate village, 90-odd minutes from Melbourne. Golden tickets, please.
930 Phillip Island Rd, Newhaven 3925. Call (03) 5956 6600.
Happy days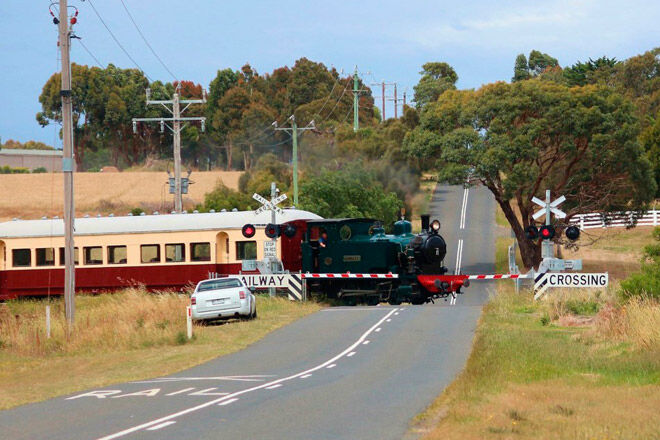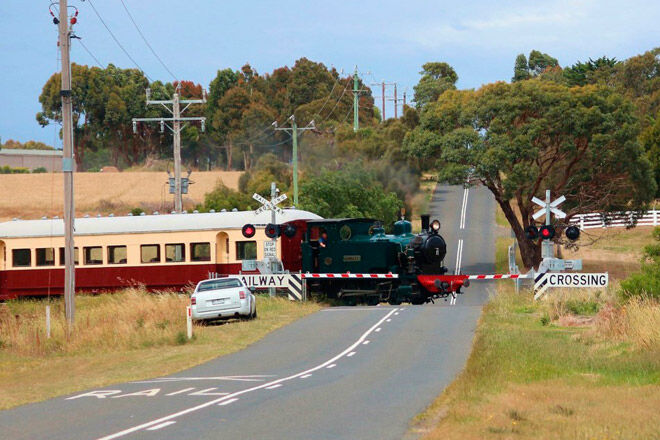 The Bellarine Railway runs the Heritage train ride between Queenscliff and Drysdale stations. Ages 14+ can book a locomotive cab ride, and small people will be perfectly happy ecstatic in the passenger carriage.
Thomas fans can also meet their favourite Tank Engine at Day out with Thomas.
Stations here and timetable here, 90 minutes from Melbourne. Call (03) 5258 2069.
Up, up and away!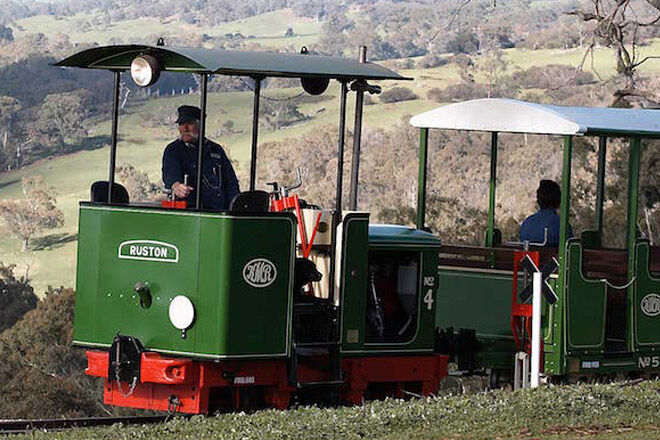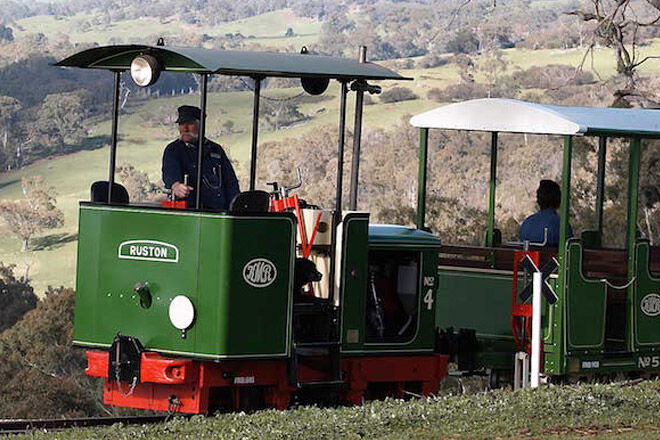 Skip the Sunday roast and go for a Sunday train ride! Kerrisdale Mountain Railway is a zig-zag route with 360 degree views, 90 minutes from Melbourne. Your bambino's enthusiasm will peak at the summit.
7523 Goulburn Valley Highway, Kerrisdale 3660. Call 0407 823 739. Timetable here.
A tram that talks?!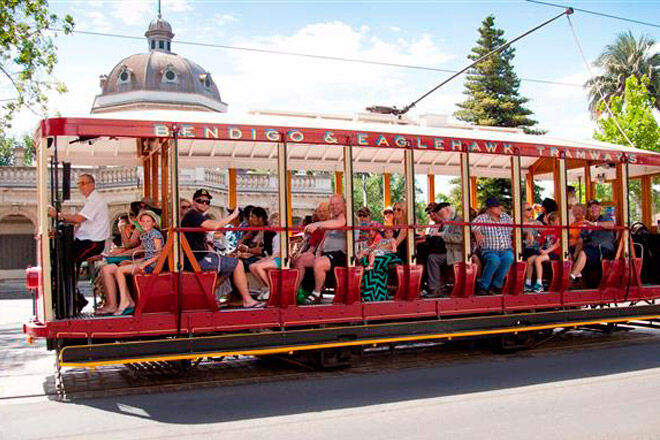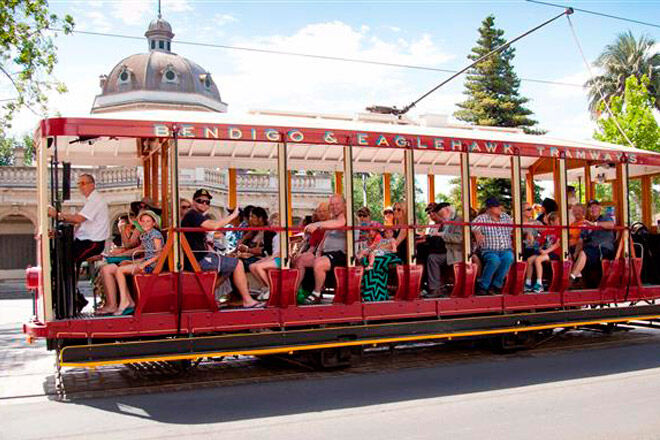 Melbourne might be known for its trams, but regional cities get in on the tram-loving fun too! Jump aboard the Ballarat Tramway Museum or ride a vintage talking tram with Bendigo Tramways. This chatterbox on tracks tells stories, and you can hop on and off as you please. And if you're nearer Portland, ride the Portland Cable Tram.
Roll back in time
With train rides and museum exhibits, the Alexandra Timber Tramway and Museum combines locomotive-fuelled fun and old world charm. Splendid!
Station St, Alexandra 3714. Call 0427 509 988. Two hours from Melbourne. Steam train runs on the second Sunday of the month, diesel train on the fourth Sunday.
Just gorge-ous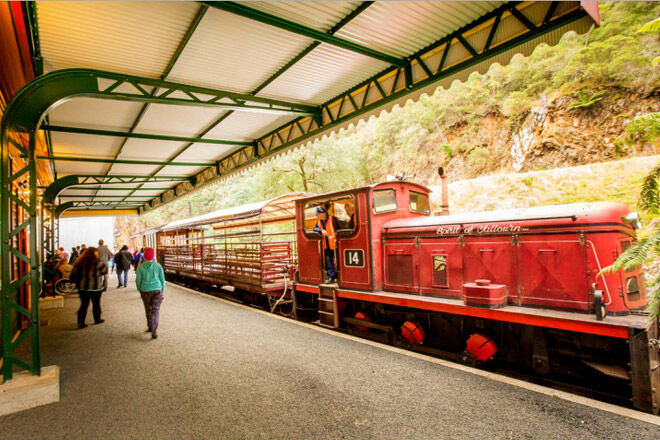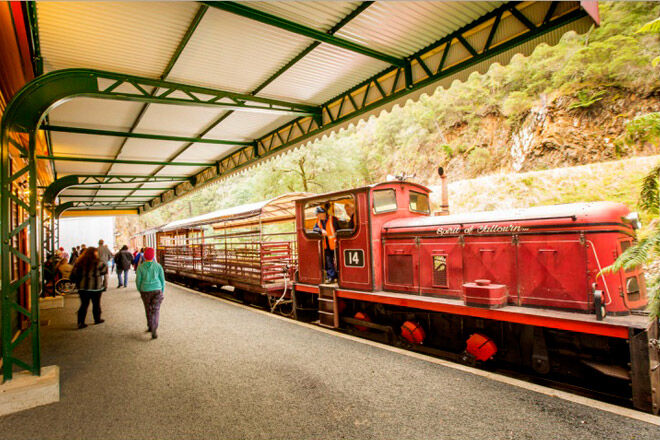 About two and a half hours from Melbourne, the Walhalla Goldfields Railway takes your squidlet on a journey through Stringers Creek Gorge. Look out for trolls under the bridge (and beautiful views).
Departs Walhalla and Thomson stations. Timetable here. Call (03) 5165 6280 to book.