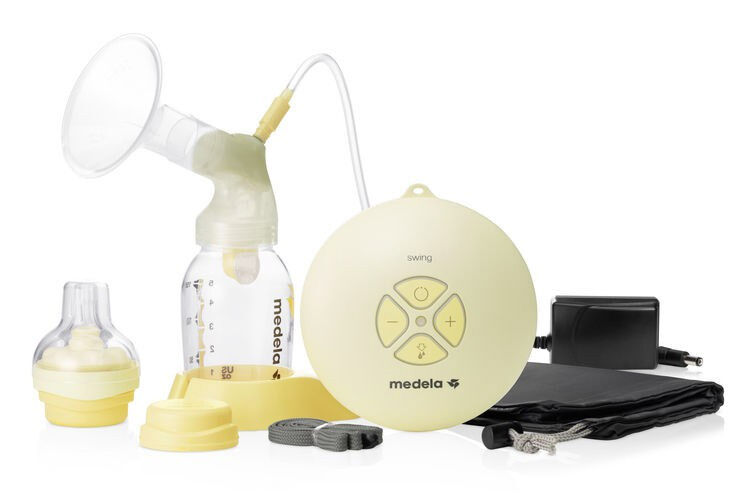 Medela Australia Pty Ltd
Detachable wall plug for AC power adapter for Medela Swing, Swing Maxi, Swing Essentials, Swing Premium and Freestyle Breastpumps
Detachable wall plug for AC power adapter for Medela breastpumps. Sold Nationally through Baby Bunting, Toys 'R' Us, Target, Chemist Warehouse, and independent retailers.
Identification: Affected detachable wall plugs were supplied with the following models of Medela breastpump: SwingTM, Swing EssentialsTM, Swing PremiumTM, Swing MaxiTM, and FreestyleTM.
The breastpumps are supplied with one of three types of detachable wall plug that connect the AC power adaptor to the wall socket, of which only the one on the right of the photo below is affected. If your detachable wall plug has markings (plug on the left below) or a white dot (plug in the centre) on the back of it then it is not affected.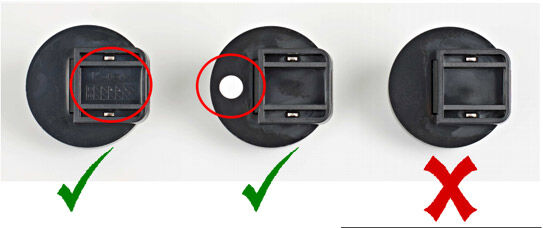 Hazard: In rare cases, the detachable wall plug could split, exposing a live metallic
contact and creating a risk of electric shock.
Action Required: Customers should stop using affected adapters immediately. If the wall plug splits while inserted into a wall outlet, do not attempt to remove it until power to that outlet has been switched off. Breastpumps may continue to be used with battery power only.
Customers can obtain a new detachable wall plug by registering their details at www.medela.com.au or calling Medela Australia on 1800 787 345. The replacement wall plug will be available from 15 August 2016. The adapter and cord are not affected by this issue.
Contact Details: For further information, please contact Medela Australia Pty Ltd
Customer Service on 1800 787 345 between 9:00 am – 5:00 pm, Monday to Friday, or
email  info@medela.com.au or visit www.medela.com.au
See www.recalls.gov.au for more information.
Never miss an important announcement again
Subscribe to our Weekly newsletter (delivered on Friday night) and stay up-to-date on product recalls
---
Be first with important safety news
Stay one step ahead of everyone else and be first with breaking news by joining one of our closed pregnancy or baby Facebook groups – nothing gets past these mums!
Click below and join your group today!