Woodlea Estate Adventure Playground
"Go west, life is awesome there, go west, in the open air, go west, where the skies are blue, go west, kiddo and you!" This Victorian playground hits all the right notes for family fun, so head west to Rockbank and turn the excitement up a notch.
Getting there:
Woodlea Estate
Quarry Road off Woodlea Boulevard
Rockbank
VIC 3335


Half an hour from Melbourne's CBD, the Woodlea Estate Adventure Playground takes your child's play experience to a whole new level. With thrills up high and nature play down low, the stage is set for all ages of fun.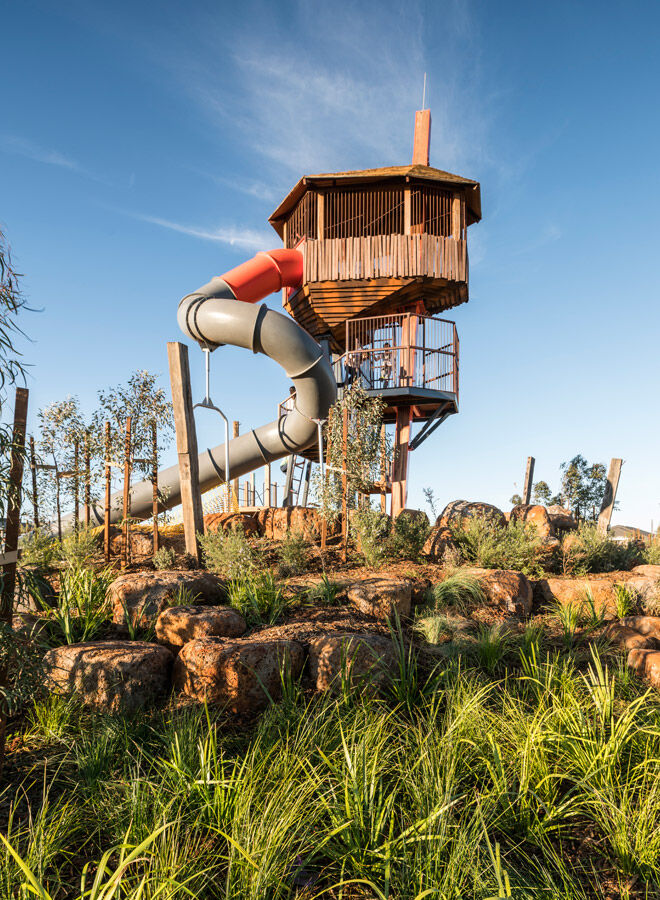 Each piece of equipment will be music to your tyke's ears, however, playtime reaches a crescendo with the towering fort and twisty slide. With steps, a rope bridge, ladders and multi-levels leading upwards, the shingled fort gets top-billing for its looks and look-outs, and your little scout will love the view.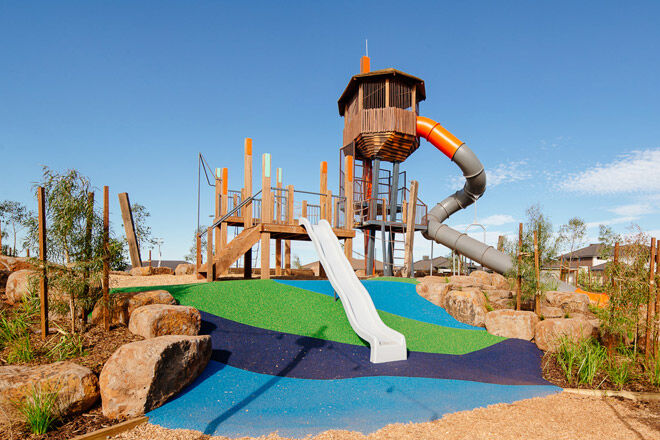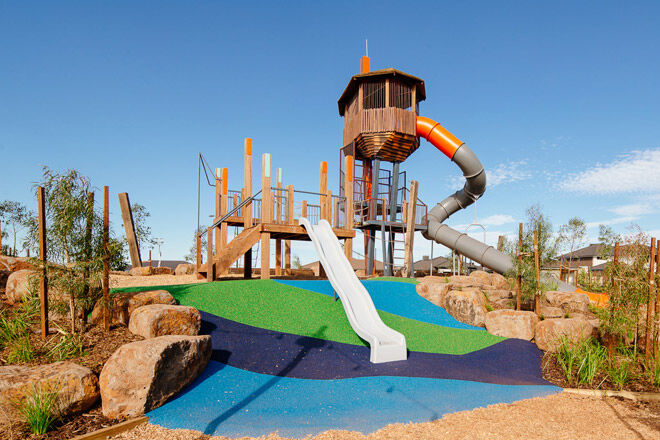 It's a long way to the top, but once your tyke has scaled the fort, they'll be keen to drop into the 10.5 metre high slide and come whistling out the bottom. On repeat. Which is a-ok, because there are plenty of places for parents to sit and watch the slide show.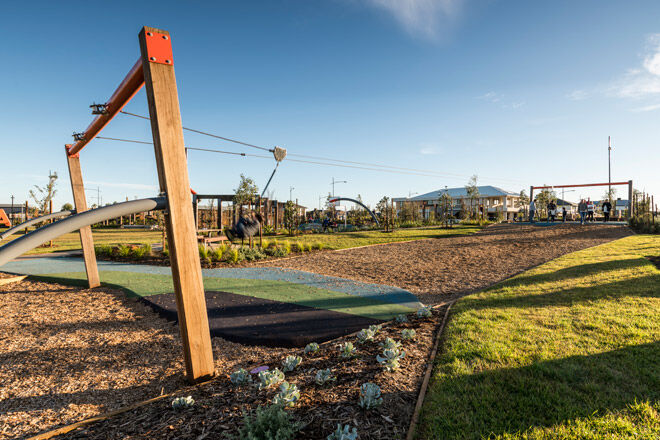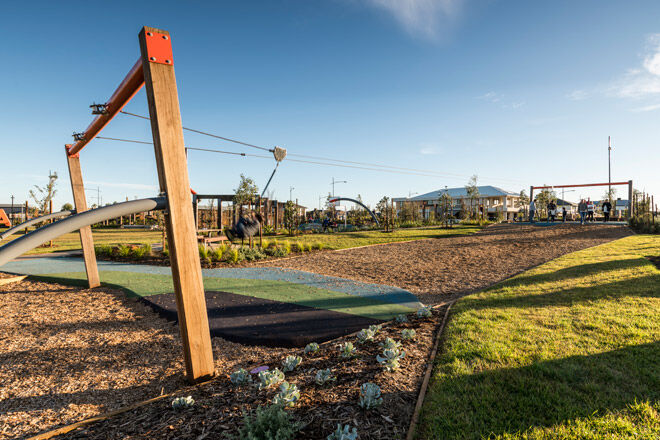 This playground is no one-hit-wonder though. Aside from the slide and fort, there are tons more fun to be had. Your kiddo will get in the swing of things with the flying fox, bop away on the in-built trampolines, tune up their leg muscles on the swings and rock out as they shimmy over boulders.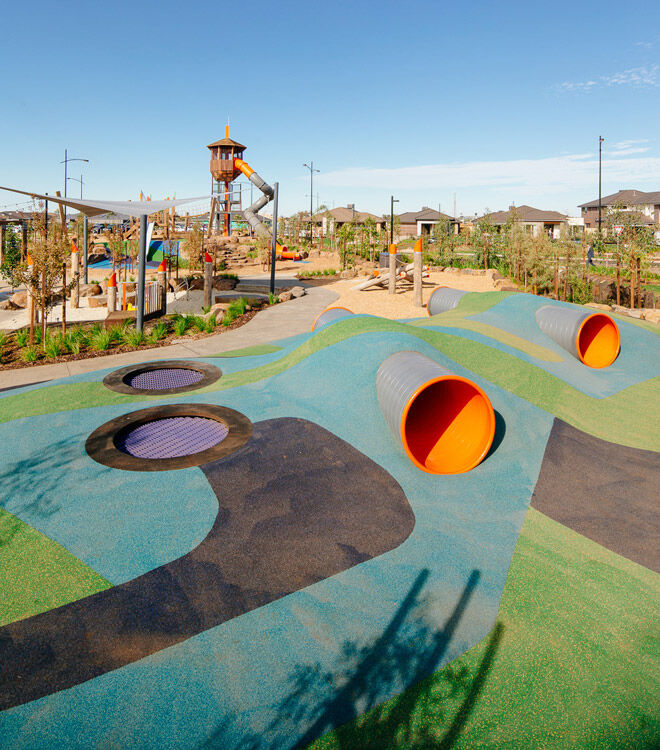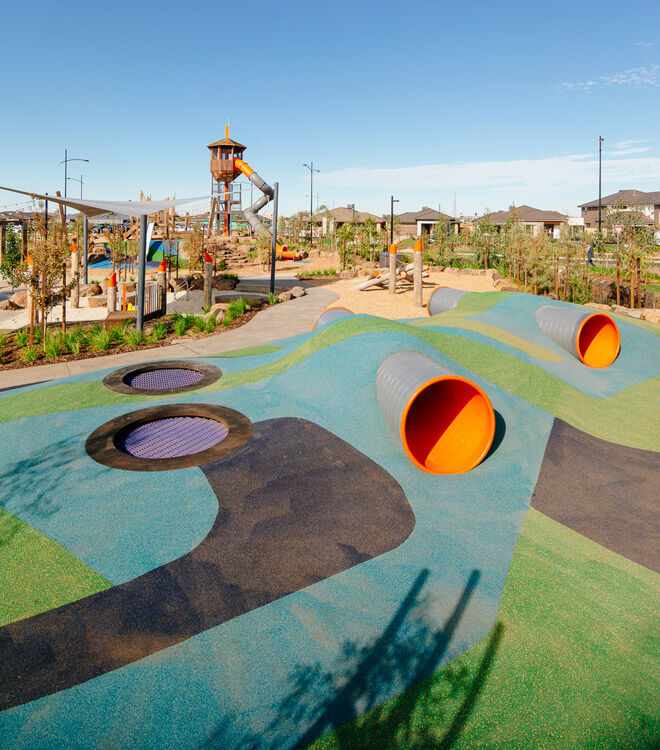 Plus, there are tunnels to explore, logs to climb and a sandpit to dive into, complete with a mini-slide and shade cloth.
All this means there is entertainment for every age. Whether your baby is a fan of the sand, bark and stone textures, or your bigger kid is living loud on the mega slide, they'll be having a top day. And let's just say that the ping pong table and basketball court will be hits too!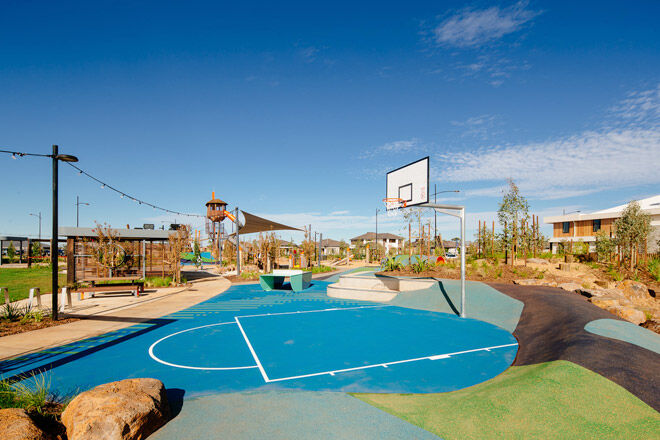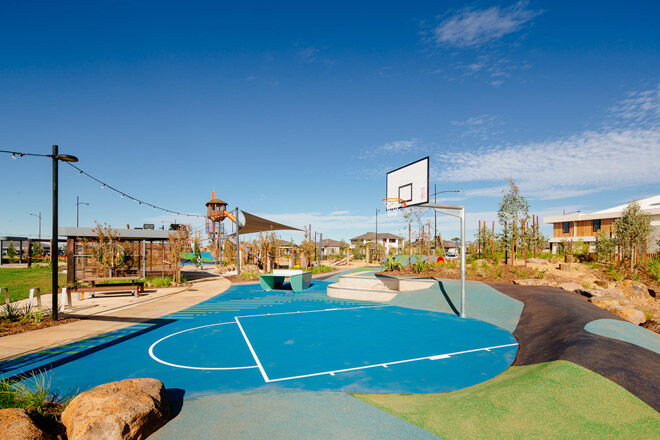 A final note is that Woodley Estate's play equipment was designed by the same crew behind the Pod Canberra Playground. So after you've explored this one, you could go on tour to the nation's capital to compare the two.
Alternatively, book in a time to re-play your Woodlea Estate experience. This playground will strike a chord with your kid time after time, so chances are, you'll be back for an encore!


Free parking
Go West Eatery and Tuckshop close by and BBQs on-site
(Images via Woodlea Estate)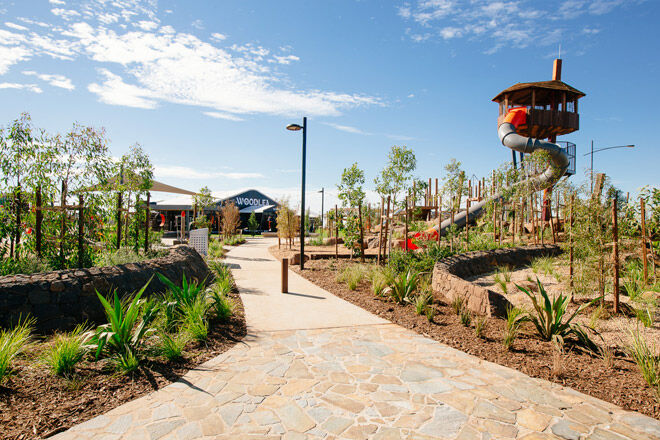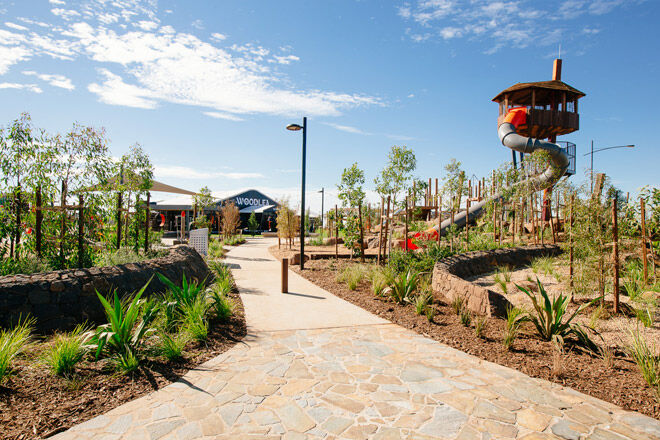 Read more:
Out of this world adventure at Buckingham Reserve Playground
Fairy (and elf) tales at Bicentennial Park Playground
Risen from the ashes: Bollygum Park
Imaginations run wild at Megasaurus Playground
Melbourne gets a fab new playground