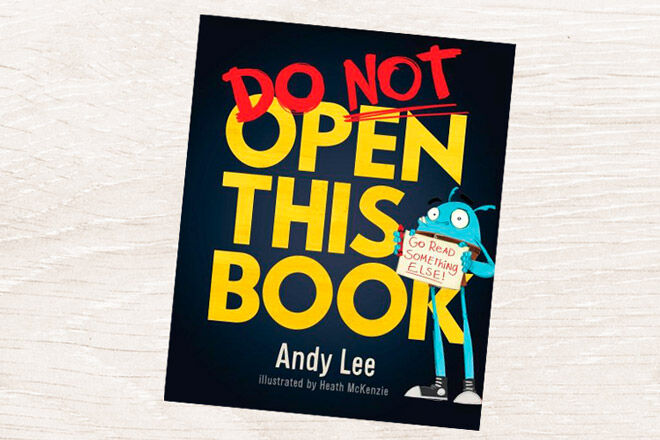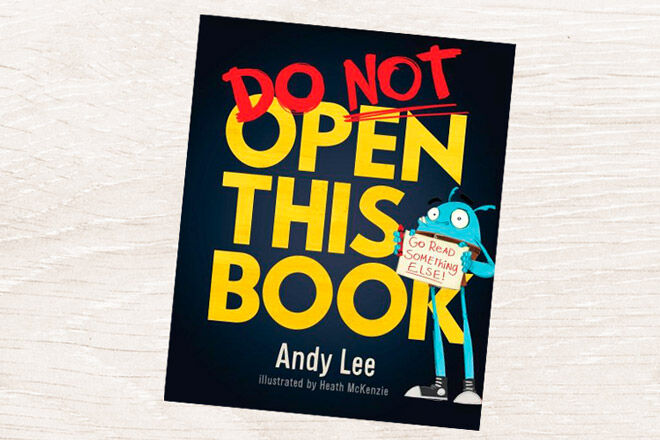 And the Uncle of the Year Award goes to… Andy Lee! You see, not only is Andy one half of the comedy duo Hamish & Andy, but he's also a seriously awesome uncle and seriously successful kids' book author.
Which bring us to his Mum's Grapevine Uncle of the Year Award (haha), because as well as being a TV and radio superstar, Andy also has a little nephew called George. And to celebrate George's first birthday, Andy thought he might just write a book for his sister's baby.
He called it Do Not Open This Book and envisaged a one-book wonder that would surprise his sis' and give George a giggle over the years. Except that Andy's single-copy book got picked up by a publisher, sold tens of thousands of copies in a few days and – yep – ticked off the whole 'surprise my sister' thing:
And now we all get to enjoy Do Not Open This Book, which is the story of a guy who will do anything for you to not open this book, including threats, bribes and reverse psychology. Your tyke will have a spring in their fingers and a twinkle in their eye as they do everything the critter tells them not to do.
Do not miss this brilliant book!