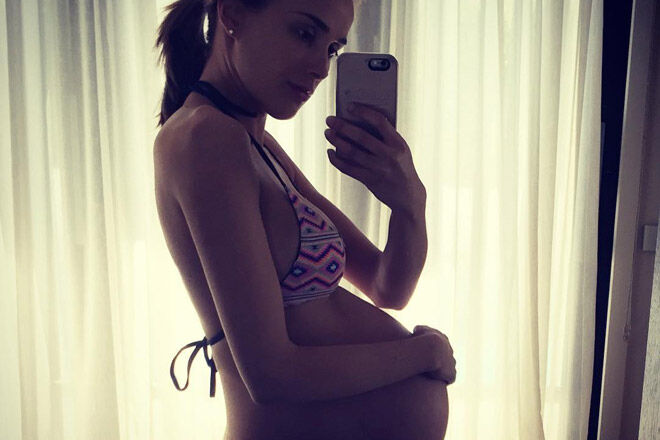 Big is beautiful and Rebecca Judd has shown her Insta followers just how gorgeous a pregnant belly is. Rocking a bikini and a bump that's 33 weeks along with twin boys (we repeat, twin boys!), the wife of AFL legend Chris Judd is absolutely glowing.
And although the mummy-to-be already has a lotta baby on board, Rebecca says she isn't done yet! The twins are currently weighing in at about 4.5kg all up and that number is set to grow between now and when her little team arrives.
Till then, below is Rebecca's selfie in all its glory, plus a sneak peek at the nursery – complete with a rocking chair, wire side table and dino-shaped night light. It scores top points for style!
h/t news.com.au