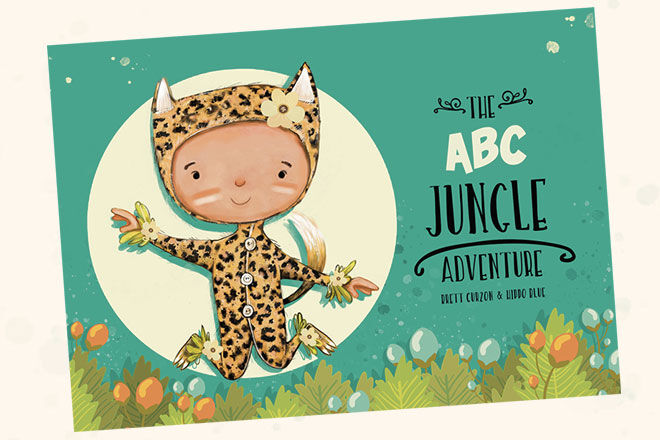 Cheeky monkies everywhere will feel like the king of the jungle when they spot their name in the new personalised book from Hippo Blue!
We loved Hippo Blue's first personalised storybook The Adventures You'll Have and, of course, their best selling name labels are ah-mazing. But with The ABC Jungle Adventure, Hippo Blue and illustrator Brett Curzon have taken personalised storybooks to the next level – this time friends and family can join the fun too!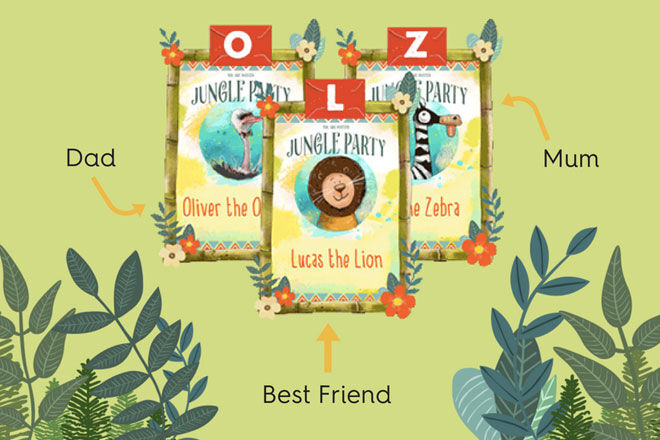 In this book, your child will take a journey into the jungle to learn their ABCs. And as they turn each page, they will be more excited than a monkey with a banana to discover that all their friends and family have been transformed into jungle characters – cousin Charlie becomes a crocodile, while BFF Olivia is an Ostrich!
The customisation process is so easy and quick. It all happens on Hippo Blue's website – simply enter your child's name and gender and then you can customise as many (or as few) of the letters of the alphabet as you like.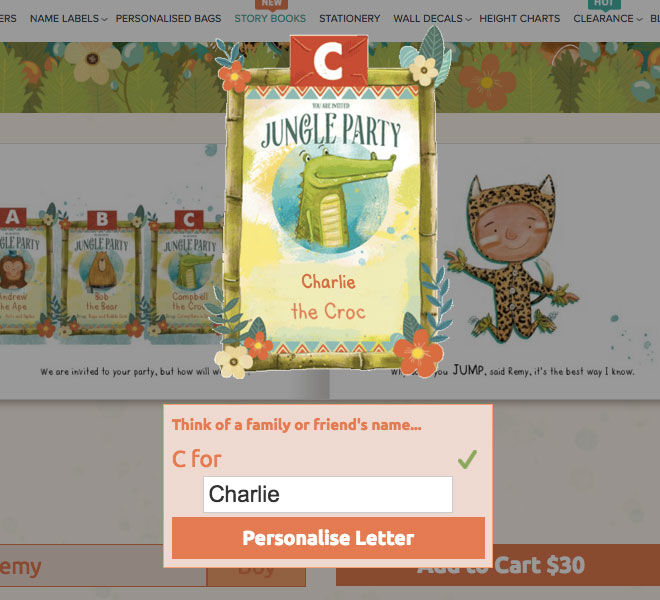 Learning the letters of the alphabet is just the start of the fun with this book. This ABC adventure is designed to appeal to junior jungle explorers aged 2-8 and Hippo Blue have made sure that the story and illustrations are layered with meaning to appeal to kids at different developmental levels.
Your two-year-old will chuckle at the cheeky details in the illustrations (a fish wearing a hat!) while your six-year-old will get all giggly over the nonsense and the ewww-factor (grubs for lunch!) So parents, get ready to read this one again and again!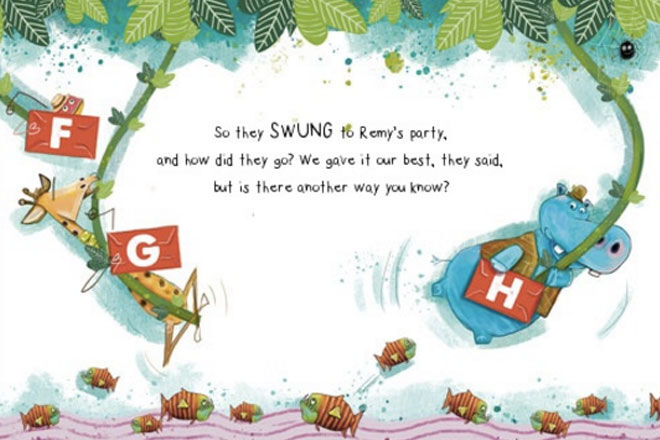 Like all of Hippo Blue's creations, this book is all about inspiring positivity and creativity in our kiddos. The underlying message that your friends and family will be with you through even the stickiest of situations, so our kids can feel safe and supported to be themselves as they navigate through their everyday jungle.
Exclusive Bonus: Right now Mum's Grapevine readers can get the ABC Jungle Adventure book shipped home free when they use the discount code MGVSHIP before 18th September, 2016. Yay!
Swing like Tarzan over to Hippo Blue to order your child's copy of The ABC Jungle Adventure today.